Difference between Z97 and X99
The X99 series is used as the Extreme Platform. In this case, the processor supports more PCIe lines, cache, cores and threads. You can use quad channel DDR4 memory and the socket is known as 2011-3 (for Haswell-E). The Z97 is the current chipset used for the regular consumer. This one comes with less PCI-lines and supports only Haswell and Devils Canyon processors. The range of processors includes the Pentium, Core i3, Core i5, Core i7 and some Xeon. The memory only supports DDR3 dual channel.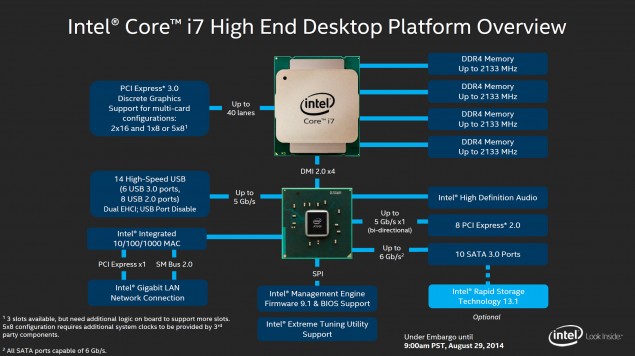 For example, we created a list of the most attractive price and performance X99 Gaming PC, which include the following items:
CPU:
Intel Core i7-5820K 3.3GHz 6-Core Processor
CPU Cooler:
NZXT Kraken X61 106.1 CFM Liquid CPU Cooler
Motherboard:
MSI X99S SLI PLUS
Memory:
Kingston 16GB (4 x 4GB) DDR4-2666 Memory
Storage:
Kingston Fury 240GB 2.5" Solid State Drive
Storage:
Seagate Enterprise NAS 2TB 3.5" 7200RPM Internal Hard Drive
Video Card:
MSI GTX 970 GAMING 4GB
Case:
NZXT Phantom 530 (Black) ATX Full Tower Case
Power Supply:
Silverstone Strider Gold S 750W 80+ Gold Certified Fully-Modular
Total:
$1920.83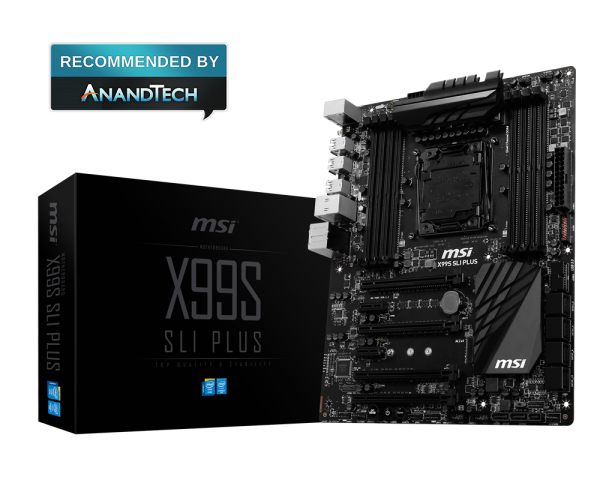 What else should I know about this MSI X99S SLI PLUS Gaming PC?
1) Optimized for Multiple Graphics Cards
With a large number of PCI-Express 3.0 x16 slots for every MSI motherboard, you get to choose the optimal placement for your graphics cards for better fitting and airflow up to Quad SLI/CF. That way, you can enjoy the best graphics at the highest framerate jumping off from your screen when running a NVIDIA® SLI™ or AMD CrossFire™ setup.
2) Supports Quad Channel DDR4-3333(OC) Memory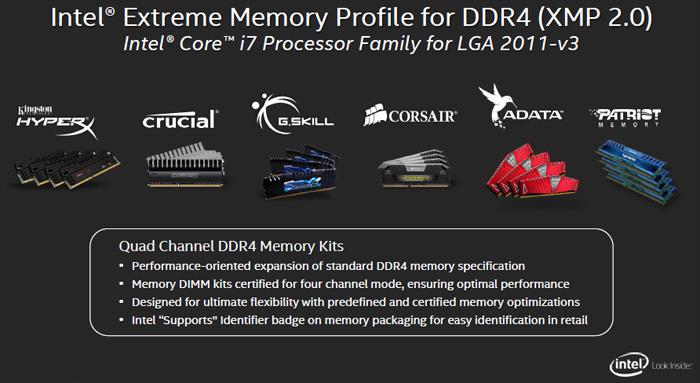 3) Get the World's Fastest Turbo M.2 Technology
Turbo M.2 is the successor to the M.2 10 Gb/s, offering 3x more performance up to 32 Gb/s using Gen3 x4. The M.2 is packed in a small form factor and is compatible with 3 different sizes to fit most storage solutions. All latest generation Intel® based MSI motherboards feature Turbo M.2 storage.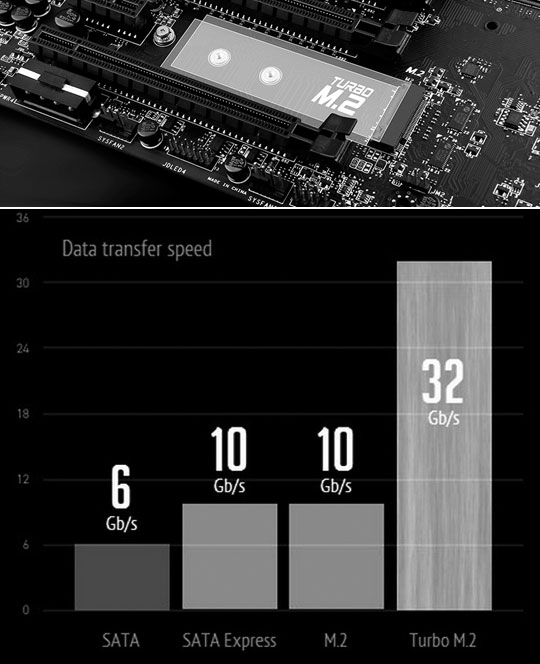 And more, the
MSI X99S SLI PLUS
 Motherboard has also BROKEN WORLD RECORDS!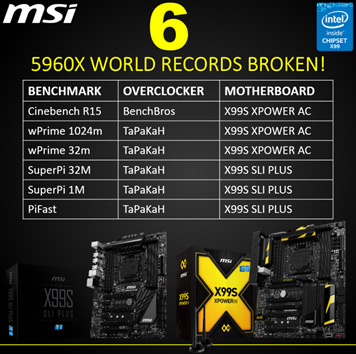 Are you ready to build your first X99 Gaming PC?
MSI X99S SLI PLUS
will be the best motherboard you can start with.
To know more about MSI X99S SLI PLUS:

MSI X99S SLI PLUS Motherboard Review

MSI X99S SLI PLUS Motherboard Review