VIDEO REVIEW
1635696000
FnK Hardware
VIDEO REVIEW
1625068800
French Hardware
VIDEO REVIEW
1588262400
FnK Hardware
VIDEO REVIEW
1585670400
Nixon
VIDEO REVIEW
1585670400
Voldemar
VIDEO REVIEW
1585670400
AlkoOdessit
VIDEO REVIEW
1582992000
HWM Singapore
REVIEW
Das Panel ist das, das den Monitor so super interessant macht. Technisch ist es sogar besser als das Panel des AOC 24G2U.
1619798400
Zenchilli
REVIEW
A brief on the difference between and how to use RGB and ARGB fans/peripherals. We have used a MSI motherboard so the applicable software is Mystic Light in Dragon Center.
1612108800
Volted PC
REVIEW
Un bon petit écran gaming pour profiter de ces titres préférés!
1598889600
Hitek
REVIEW
无论是追求胜负的电竞游戏,还是享受冒险的主机游戏,微星Optix G241能够满足不同游戏玩家的需求,让游戏体验变得更精彩。
1596211200
游民星空
REVIEW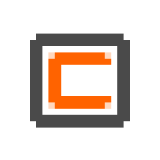 MSI Optix G241 получился удачным игровым монитором для тех, кто не гонится за большой диагональю или сверхвысоким разрешением экрана.
1585670400
Overclockers.ua
AWARD
ITC.ua
2020 April
MSI Optix G241 - очень хороший выбор для геймеров, которым нужен сравнительно небольшой, по игровым меркам, монитор с отличными характеристиками.
1585670400
ITC.ua