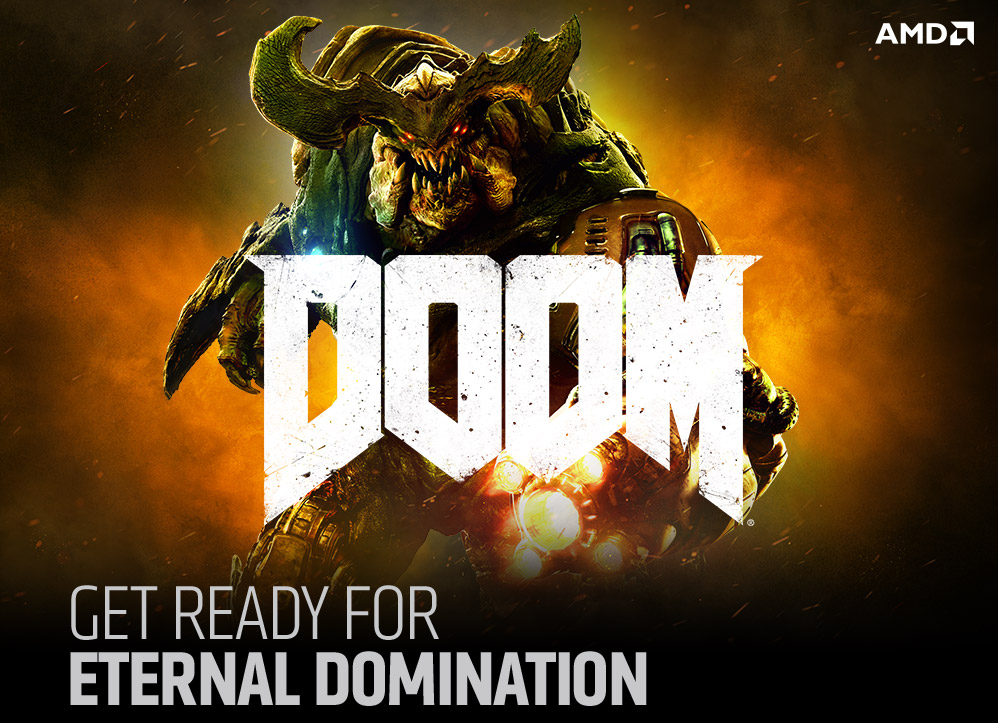 Free DOOM® game code with purchase of a
MSI Radeon™ R9 390 or 390X graphics card!*
DOOM® returns as a brutally fun and challenging modern-day shooter experience. Combine your arsenal of futuristic and iconic guns, upgrades, movement, and an advanced melee system to knock-down, slash, stomp, crush and blow apart the advancing hordes in brand new single and multi-player modes.
You're prepared for battle with Radeon™ R9 390 and 390X graphics, revolutionary inside and out with supercharged performance, 8GB of 512-bit GDDR5 memory, the innovative GCN architecture and Async Shader support for optimal Vulkan™ performance.
With AMD in your arsenal, your survival continues.
No stuttering, no tearing, just gaming
Every gamer deserves buttery smooth gameplay and peak performance. Radeon™ R9 390 Series graphics and FreeSync™ technology transform the most demanding games into a liquid-smooth, artifact-free, 4K cinematic experience with incredible performance at virtually any frame rate. FreeSync™ works at the speed of your game for incredible responsiveness and uncompromising smoothness.1
The Vulkan™ API and AMD's async shaders deliver ultimate DOOM!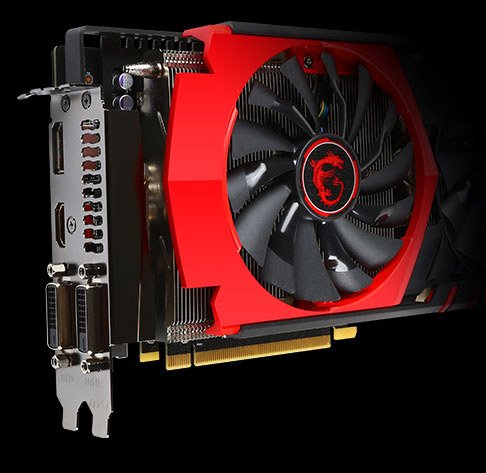 This promotion is only available through selected AMD resellers, be sure to check if your resellers is participating before you buy.

This game is rated M for Mature. May contain content inappropriate for children. Online Interactions Not Rated by the ESRB.
*Terms and conditions apply. See more at www.amdrewards.com
Promotion Period begins September 15, 2016 and ends on November 15, 2016 or when supply of Key Codes is exhausted, whichever occurs first. Eligible AMD Product must be purchased during Campaign Period. The AMD Unique ID must be redeemed by January 15, 2017 to obtain Application downloads after which the AMD Unique ID is void. For full terms and conditions, see www.amdrewards.com. 1. AMD FreeSync technology is offered by select AMD Radeon™ 300 Series graphics (AMD Radeon™ R9 390 Series, R9 380, R7 360 graphics) and is designed to eliminate stuttering and/or tearing in games and videos by locking a display's refresh rate to the framerate of the graphics card. Check with your component or system manufacturer for specific capabilities. FreeSync compatible monitor, AMD Radeon™ Graphics and/or AMD.
Vulkan and the Vulkan logo are trademarks of the Khronos Group Inc.
DOOM, id, id Software and related logos are registered trademarks or trademarks of id Software LLC in the U.S. and/or other countries. Bethesda and related logos are registered trademarks or trademarks of ZeniMax Media Inc. in the U.S. and/or other countries. All Rights Reserved. ©2016 Advanced Micro Devices, Inc. All rights reserved. AMD, the AMD arrow logo, Radeon, and combinations thereof are trademarks of Advanced Micro Devices, Inc. in the United States and/or other jurisdictions. PID# 169223-E