start a fight.
BUY AN MSI GEFORCE® GTX 1060 GRAPHICS CARD
OR GEFORCE® GTX 1060 NOTEBOOK,
GET $115 IN-GAME VALUE.
OCT 19TH TO NOV 14TH, 2016
OR WHILE SUPPLIES LAST
Start a fight in Epic Games' new MOBA,
Paragon with the GAME READY pack, free when you buy a
GeForce® GTX 1060 graphics cards or
GeForce® 1060 notebooks.
$115 of in-game essentials help you hone your skills and look good on the battlefield of Agora.
Get Game Ready for Paragon.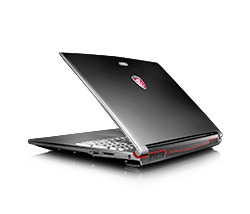 *This promotion is only available through selected NVIDIA resellers, be sure to check if your reseller is participating before you buy!
WHAT SHOULD I DO TO GET THE FREE GAME?
To be eligible, consumers must purchase selected MSI GeForce® GTX 1060 Graphics cards or GeForce® GTX 1060 Notebooks from 19th October 2016 to 14th November 2016 from an authorized and participating MSI retailer/reseller within APAC ONLY. (Malaysia, Singapore, Vietnam, Indonesia, Philippines, Thailand, Australia, New Zealand, Taiwan, Hong Kong).
Register your newly purchased MSI Graphic Card or Notebooks through the following steps.
If you are experiencing any issues and having any problems, please contact here.
STEP 2
After the registration process is complete, you will receive the activation code on screen. Please go to the NVIDIA website to active you code.
https://redeem.geforce.com/
paragon game ready pack includes:
($115 in-game value)
1000
Paragon

Coins

In-game currency to spend on additional
Master Challenges, skins, and boosts.
Seven Hero Master Challenges.
Those who would dare reach the highest levels of skill can tackle Master Challenges. As you increase your Hero level, you'll unlock new card packs, unique taunts, and valuable rewards.
Includes Master Challenges for:
Twinblast, Gideon, Greystone, Sparrow,
Murdock, Grux, Muriel
Two skins:
Look good while dominating the competition
Includes:
Snakebite Murdock Skin
War Chief Grux Skin