Innovation DNA
2019
True Pixel Display
The True Pixel Display delivers true-to-life images for content creation at the highest standards, with 4K resolution, 100% AdobeRGB color gamut, Delta-E<2 color accuracy, and True Color Technology calibration.
240Hz Ultra-High Refresh Rate Gaming Display
The world's fastest gaming display with 4x refresh rate over conventional displays..
Creator Center
The Creator Center takes optimization to the next level with easily adjustable system modes and resources for a wide range of scenarios and needs..
Flip-n-Share
When combined with a 180-degree laptop hinge, the convenient hot-key makes it easy to share ideas across the table.
Silky Smooth Touchpad
The extra-large touchpad is more responsive, accurate, and silky smooth to the touch, with multi-finger gesture support.
Smart RGB
Smart RGB can show the current temperature and weather information, allowing you keep in touch with reality while gaming.
Smart Camera
Smart Cam can adjust the configuration of the monitor based on the user or environment brightness.
2018
144hz IPS-level Thin-bezel Gaming Display
The fastest gaming display brings you the most vibrant visuals so you never miss a beat.
Dragon Center 2.0
Monitor and optimize through various customization and freeing system memories to prioritize in-game performance.
SteelSeries Engine 3
Transform your keyboard into a command center by combining multiple keys into one key command, and sync across all SteelSeries gears.
TWIN FROZR 7 THERMAL DESIGN
The 7th generation of the famous MSI TWIN FROZR Thermal Design brings the most advanced technology for ultimate cooling performance. It features the new TORX FAN 3.0 combined with groundbreaking aerodynamic feats. This means stable performance and a silent experience are guaranteed thanks to low temperatures.
TORX FAN 3.0
A brand new version of the iconic MSI TORX fan pushes the limits of thermal performance yet further than before. The new trims clearly visible on the traditional fan blade create a focused airflow which in turn is pushed down by the dispersion fan blades for increased static pressure.
Mystic Light Infinity
The Mystic Light Infinity takes advantage from the LED strips and mirror reflection effect to get the special endless light effects with millions of colors and various effects for you to set up the whole rig by your own way.
Pre-installed I/O Shielding
Make your installation process easier and safer. The patent-pending design protects your I/O ports and also prevents electrostatic discharge damage.
Extended Heatsink Design
MSI extended PWM heatsink and enhanced circuit design ensures even high-end CPU to run in full speed with MSI motherboards.
Gaming OSD
Gaming OSD is an app that is meant to make life easier for the gamer with a competitive spirit. Gaming OSD saves profiles for different games, and whenever a user launches a game, gaming OSD will automatically load that profile. For example, if users want to play CS:GO competitively, they would definitely be playing at a different contrast and brightness than they would be using if they were to play PUBG or Apex Legends. As a nice additional feature, gaming OSD also has tools to assist users such as screen-partitioning, zoom-in tools, and more.
Steelseries Gamesense
A feature exclusive to MSI monitors, if users choose to, they make use of Steelseries Gamesense which allows them to tie events in their PC games to the lighting effects of their monitors.
2017
Giant Speaker
End-users can feel every engine sound waves roaring past with upgraded giant speakers and world-class Dynaudio sound system. Exclusive audio module design and independent resonance space for top-notch auditory sensation. Oversize 2 speakers + 2 woofers creating a realistic, fulfilling sound and immersive effects. It allows gamers to step into an incredible sound feast with highest satisfaction!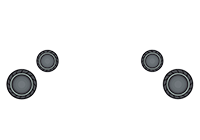 PER-KEY RGB LAPTOP WITH GAMING KEYBOARD
Through Per-Key illumination of the keyboard, you may receive real time game stats like ammo levels, health levels, tool durability, and take immediate actions, gaining full control of gameplays. Every hardware detail of this keyboard is also calculated and especially designed for professional gamers' needs. The keyboard has ergonomically-designed keys with 1.9mm of key travel for better responsive and tactile feedback, optimum WASD zone and support of anti-ghosting capability for up to 45 keys. Mechanical-level Shielding solution makes the gaming notebook keyboard the most solid ever. All these gaming features are all designed for gamers to gain full command over gaming missions.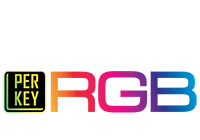 Silent Storm Cooling
Exclusive, silent and powerful cooling system that embraces several separated chambers for component cooling.

VR Link
Optimized port to easily connect a VR device and On Click to VR software that optimizes your VR experience.

Mystic Light
Make your build look on fire or cold as ice. You are in control. Customize colors and effects with RGB LED.

TWIN FROZR VI
"Play Hard, Stay Silent" isn't just a new slogan, it's a statement of what you as a gamer can expect. When tested on the same GPU, TWIN FROZR VI was a full 40% quieter while keeping the GPU at the same temperature. When applying the same fan speed setting to both coolers, the TWIN FROZR VI kept the GPU 20% cooler compared to its predecessor. Combined with NVIDIA's GPU Boost 3.0, this means better in-game performance and even less noise!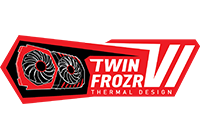 Patented TORX 2.0 Fan
The exclusive MSI TORX 2.0 Fan technology uses the power of teamwork to allow the TWIN FROZR VI to achieve new level of cool. With the combination of Dispersion Fan Blade and Traditional Fan Blade, the technology design can generates 22% more air pressure for supremely silent performance in the heat of battle.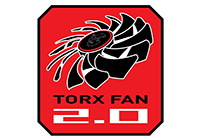 Close Quarters Heat Pipe Cooling
Pipe down with heat pipes infused into the Close Quarters Heatsink and Backplate for greatly improved thermal performance.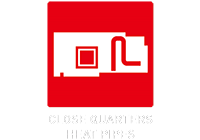 2016
120Hz, 5ms Panel
Besides a 5ms response time, the 120 Hz refresh rate built-in panel produces up to 120 individual picture frames per second. The buttery smooth motion gives full advantages for gamers in winning. Cooler Boost Trinity
Cooler Boost Trinity consists of triple enhanced fans, the Whirlwind Blade. Number of blades reaches up to 41, increasing 30% more airflow at same RPM. Independent thermal solution on both CPU and GPU with a total of 5 heat pipes makes sure that heat doesn't pile up on either CPU or GPU, so that both can deliver its best extreme gaming performance.

Cooler Boost Titan
Cooler Boost Titan consists of dual enhanced fans, the Whirlwind Blade. Each fan has 29 blades, increasing 30% more airflow at same RPM. Independent thermal solution on both CPU and GPU with a total of 10 heat pipes make sure that heat doesn't pile up on either CPU or GPU, so that both can deliver its best under extreme gaming.

VR Ready
MSI is the 1st VR ready gaming products brand and provides an exceptionally smooth and powerful platforms for the ultimate immersive virtual reality experience. It is highly recommended to enjoy this latest technology and explore the amazing artificial world with MSI extreme gaming notebooks, desktops, motherboards & graphics cards.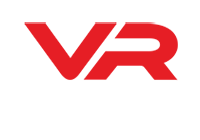 Cooler Boost 4
Heat is the most original element on earth. It's pure physics that more energy will generate more heat. Cooling is therefore a knotty task to tackle with. MSI exclusive Cooler Boost 4 technology creates dual thermal modules internally by allocating dedicated heat pipes for GPU and CPU. One click on the fan boost button, a total of 6 heat pipes and dual fans actively and effectively push heat out of the system, making the cooling design the highest level of its kind.

Dragon Center
Dragon Center provides functions to get a total control of your PC/ NB : easy access to all apps at once, real-time system performance monitor, adjust LED effect, parameter adjustments in just one click, monitor parameters and adjust system profile and LED settings from mobile phone and quick problem solve center. Dragon Center empowers users to facilitate tweaking process without occupying system resources.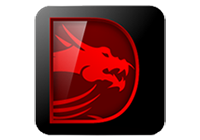 2015
Super RAID 3
Super RAID 3 is MSI's exclusive storage technology featuring 4 SSD architecture and RAID 0 setting to meet the demand of big capacity and high efficiency.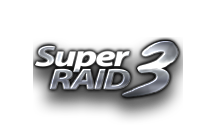 Cooler Boost 3
The Cooler Boost 3 dual cooling technology delivers outstanding cooling efficiency and ensures minimum noise even when the system operates under heavy load and continuous duty.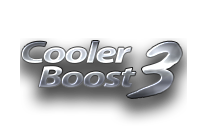 SHIFT
SHIFT brings users total control over system efficiency. By switching between Sport, Comfort and Green modes, users will find the perfect balance between laptop performance and energy efficiency.

True Color
MSI True Color Technology guarantees that each panel in every MSI notebook comes with the finest precision in color. The panel will offer clearly depicted image details and close to 100% sRGB color fidelity to ensure the best viewing experience.