{{blogList.blogTitle}}
100 MILLION graphics cards by MSI & NVIDIA... it's an amazingly huge number.
To put this number into perspective: 
There are only 12 countries in the world with a population of more than 100 million.
That's how many PC users have chosen MSI NVIDIA-based graphics cards around the world!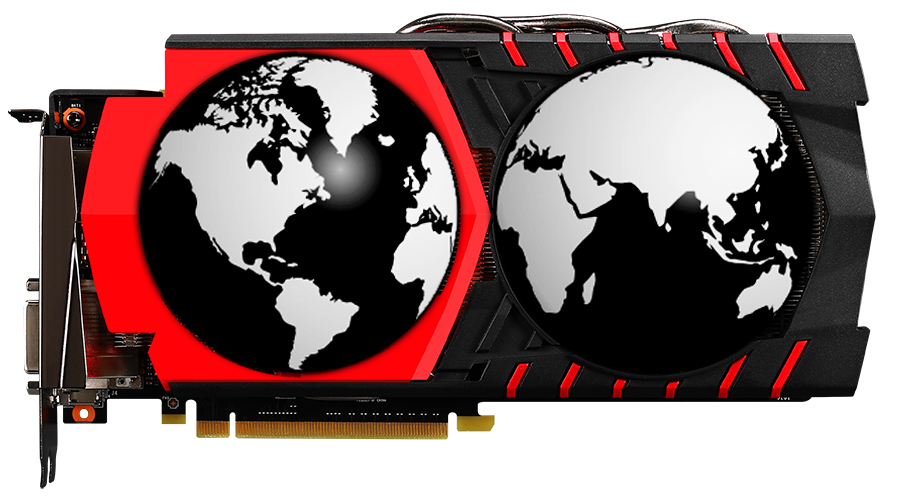 Time to celebrate!
Having supplied over 100 Million NVIDIA graphics cards to gamers and enthusiasts worldwide is an achievement worth celebrating. We think this is just as much your celebration as it is ours. Which is why we're giving away one of each exclusive limited GTX 960 GAMING 100ME and GTX 970 GAMING 100ME and one of our beastly GTX 980 GAMING 4G cards!
How to win
MSI graphics cards are designed and created with your experience in mind. The epic moments of glory where you clutch victory from the jaws of defeat in games. Or discovering that ultimate sweet spot on your overclock and watching the benchmark run for a new top score. Which is why we want you to share your greatest stories and experiences with us.
Tell us about your favorite MSI NVIDIA product, bundle or story and what made it so good for you on your local MSI Facebook page or here: MSI Europe
Winners will be randomly selected from the best and most original entries.
Click here to visit the promotion page!
Looking back at where it all started, it's amazing to see the changes and innovations that each generation of graphics cards has brought and led us to where we are now.
From relatively straightforward, passively cooled add-in AGP cards to cutting-edge, hi-tech innovations like the Twin Frozr V, pushing the boundaries of performance ever further. We've seen how advances in hardware technology enable massive leaps in games development and next generation games pushing the boundaries of graphics card performance.
In fact, PC gaming continues to be one of the major drivers and inspirations behind graphics card development. As a brand that supports gamers and has quite a few gamers as employees, we will continue to bring you the best innovations, record breaking performance and reliable quality to be your No.1 in Gaming!
Good luck & have fun!