{{blogList.blogTitle}}
Feel like your PC is getting slower over time? Here are some great and easy to do tips to improve your game PC's performance to make it feel like brand new.
Tip 1: Game Boost, your PC gets another adrenalin shot!
Need more power from your CPU and memory to get more FPS? MSI Game Boost enables one-second overclocking, giving you the performance boost you need. Simply turn the dial or use the Gaming App and your PC gets another adrenalin shot! In addition,the external clock generator (OC ENGINE 2) gives you more freedom in BCLK adjustments to achieve the maximum overclock for your setup. It also offers lower jitter & power consumption resulting in a rock solid system under extreme conditions.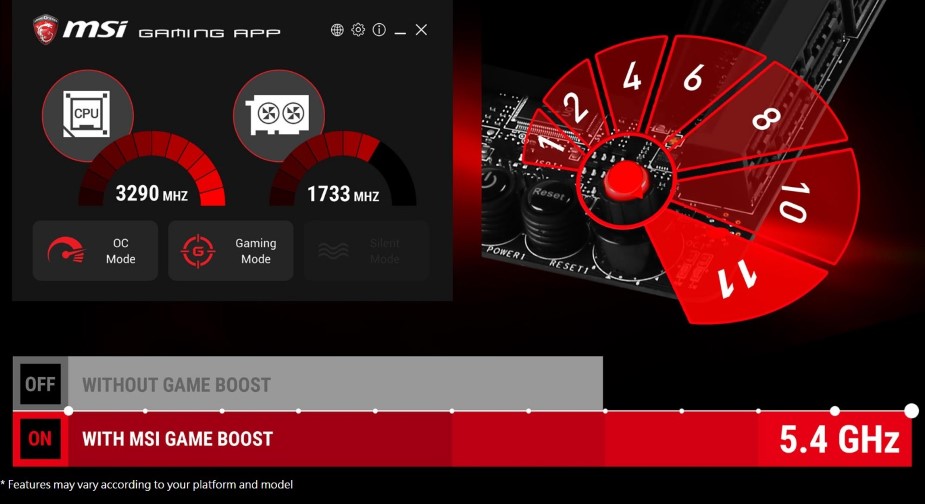 Picture source:
https://goo.gl/py6Fup
Tip 2: M.2 Shield delivers best SSD performance
Use the new M.2 connectors with SSD devices is one of the best way to increase efficiency and enhance performance. MSI motherboards offer PCI-Express Gen3 x4 with speed up to 32Gb/s to deliver the fastest performance for SSDs. Additionally, M.2 Shield protects your M.2 device and makes it look cool. Cooling your NMVe SSD delays throttling which results in higher overall performance.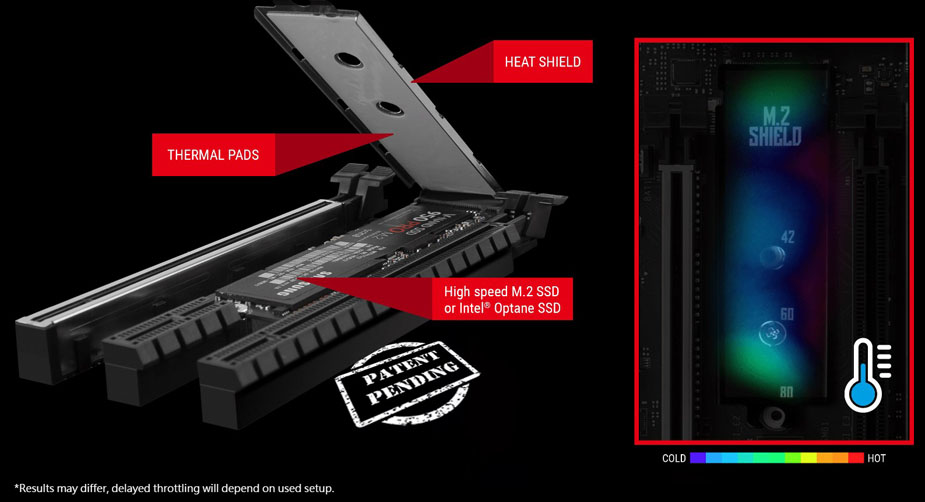 Picture source:
https://goo.gl/hnzvRC
All of the next gen storage connectors support NVMe, the fastest storage standard in the world. Simply put, MSI GAMING motherboards offer the best of the best in storage options & performance. Instantly load your favorite games and always be the first on the battlefield with MSI.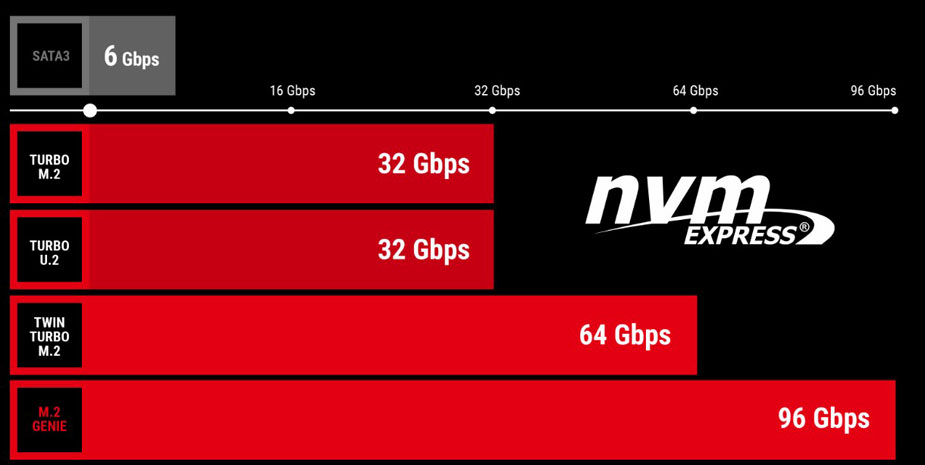 Picture source:
https://goo.gl/hnzvRC
Tip 3: X-Boost your storage performance
This great little tool is very simple to use and automatically detects your storage devices connected to the system. When enabled, X-Boost optimizes your SSDs to keep your system fast and maximize storage performance, making sure you reach the battlefield even quicker or saving you a lot of time when transferring data.

Picture source:
https://goo.gl/hnzvRC
Tip 4: Physically cleaning your PC is also important
People usually forget to clean their computers. So the fans inside the PC inhale not only the air but also dust and debris. As a result, it can clog your system and you will experience overheating issues. This can even shorten your hardware's lifespan if you do not take care of it regularly. One of the easiest ways for you to clean the inside of your PC is to use compressed air. Simple yet effective, compressed air will allow you to gently, yet firmly remove dust from difficult to reach places that you cannot reach with other methods. It allows eliminates the issue of you physically touching, and possibly damaging some sensitive PC components. You should also take care of your card slots and SATA and other connectors as they too can collect a lot of dust. To do this you can simply wipe them down, or continue to use the compressed air. When you eliminate this dust and debris from the inside of your machine, you will have a much easier time keeping vital components such as your GPU and CPU cool.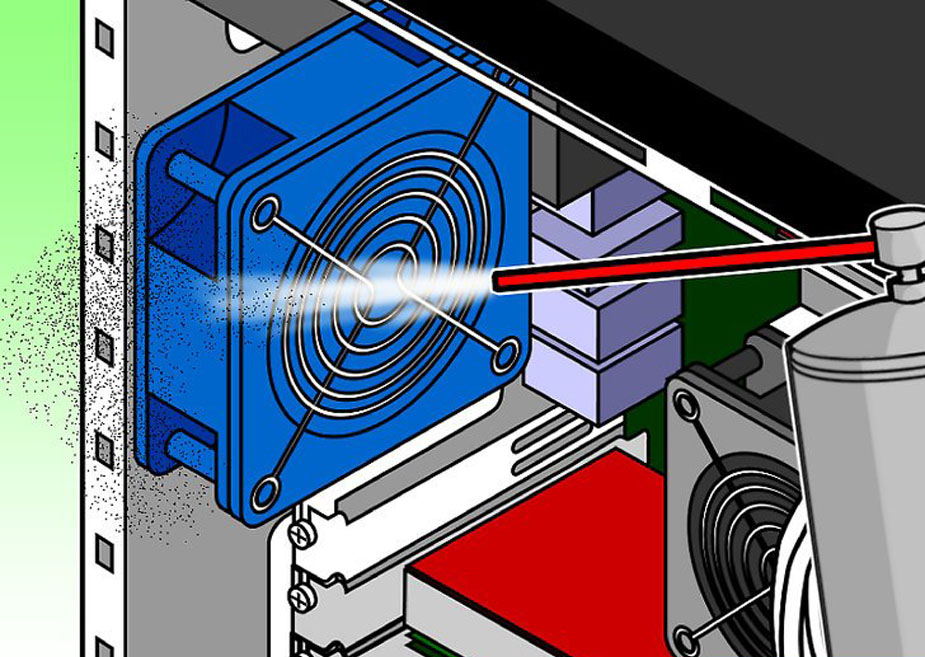 Picture source:
https://goo.gl/HZAoiu
Tip 5: Renew the CPU thermal paste
Besides cleaning your CPU, it is also important to change the thermal paste every two years. Most people ignore this and never change their thermal paste. As a result, the CPU temperature starts to get higher and higher as the old thermal paste is less and less effective. This can cause overheating issues, and even in extreme situations can burn out your CPU altogether. Sometimes the thermal paste can be difficult to clean off when you are ready to update it, to help with this you can use an eraser with a hard texture. Please make sure that the CPU surface is completely clean when you renew the thermal paste with 80% coverage, then you will be able to realize the true performance of your PC.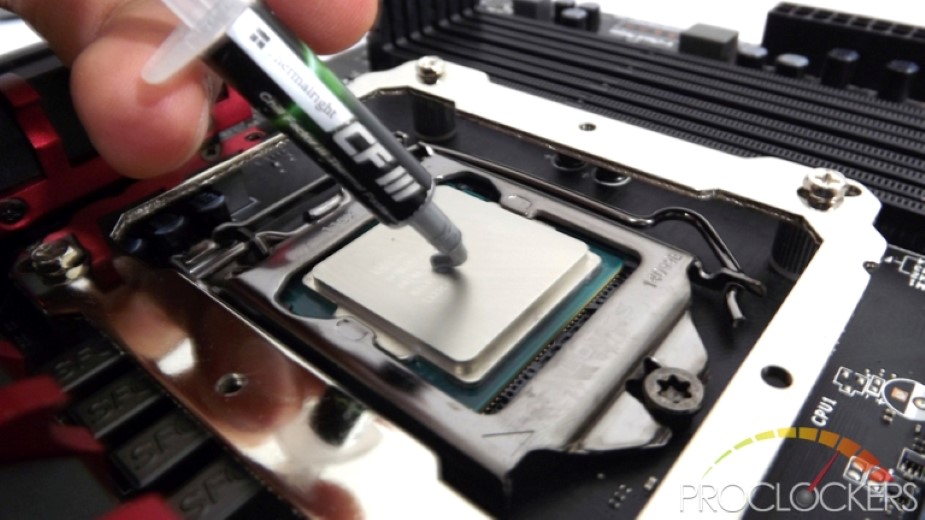 Picture source:
http://goo.gl/Uybvi9