$500 Budgeted AMD-based Gaming Build: Perfect Balance of Value and Performance
WRITTEN BY Shrek
Posted on May 12 2015
---
When we hear the word "Gaming", it usually means professional, high-end, and unaffordable. But is it possible to build a gaming computer for under $500? Yes, it possible! Today we will show you how to build a budgeted AMD gaming computer, which has good performance and can also support the award-winning RTS game "Total War: ATTILA".
Recommended Configuration:
CPU: AMD A10-7850K 3.7GHz Quad-Core Processor
CPU Cooler: Silverstone AR02 56.0 CFM CPU Cooler
Motherboard: MSI A88XM GAMING Motherboard
Memory: Kingston 8GB (1 x 8GB) DDR3-1600 Memory
Storage: Western Digital BLACK SERIES 1TB 3.5" 7200RPM Internal Hard Drive
Case: Silverstone PS08B (Black) MicroATX Mid Tower Case
Power Supply: Silverstone Strider Essential 500W 80+ Certified ATX Power Supply
Total: $486.91
First of all, we have to know about what it takes to make a quality gaming PC. What is the most important part that need for a gaming computer? CPU, Graphics card, Motherboard or Memory? Of course the intuitive answer will be graphics card for sure. But, if we don't have the budget to buy a powerful graphics card for gaming, is there any solution to solve the problem? Yes, the solution is called "APU" particularly for cost-conscious buyers.
What is an APU?
APU (Accelerated Processing Unit) is a series of 64-bit microprocessors from AMD designed to act as a CPU and graphics accelerator (GPU) on a single chip. The AMD 7850K CPU (codename Kaveri) which we recommend can offer many gamer-friendly enhancements such as integration of the firm's most recent Graphics Core Next architecture, meaning support for the new Mantle API.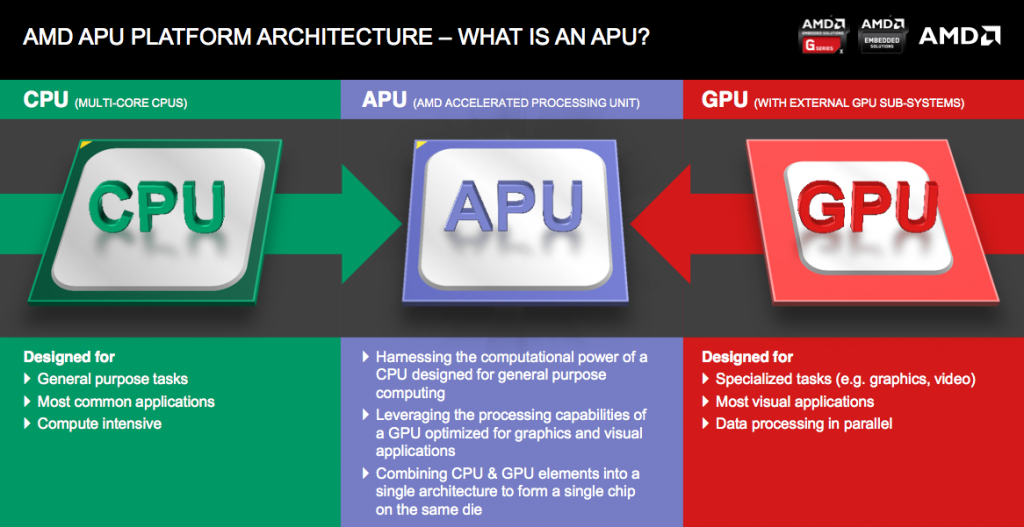 (Source: http://goo.gl/0GrIsM)
AMD Dual Graphics Technology
As we know, "AMD CrossFire" is the technology when you use multiple AMD graphics cards as one. AMD Dual Graphics Technology (previously known as Hybrid Crossfire) is when you use your AMD APU integrated graphics combined with your AMD discrete graphics card which can offer an additional graphics performance boost.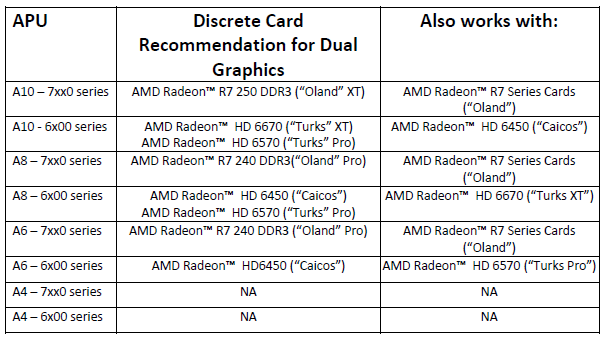 (Source: http://goo.gl/kGRdcm)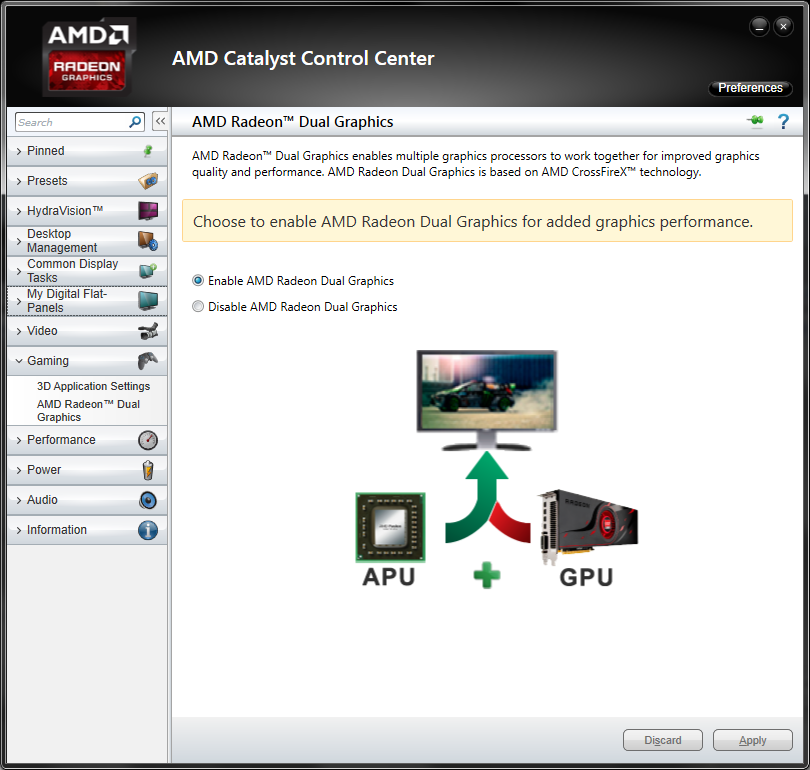 (Source: http://goo.gl/kGRdcm)
Besides a discrete Graphics Card what are the most important features we should know when it comes to gaming motherboards? Let's take the MSI A88XM GAMING Motherboard as an example: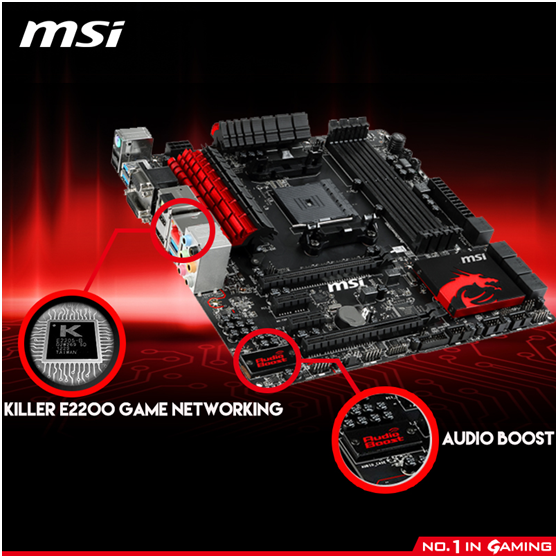 The MSI A88XM GAMING Motherboard itself has two main gaming features which gamers care about, one is called "Killer Networking", and the other one is "Audio Boost." Killer Networking allows the gamer to manage network traffic. You can always set the game you are playing as the first priority. Audio boost is audio technology from MSI, it gives gamers crystal clear audio quality, and also increases the realization of the game.
Also, we do the 3DMark Benchmark test; it will let us know the performance of this gaming computer.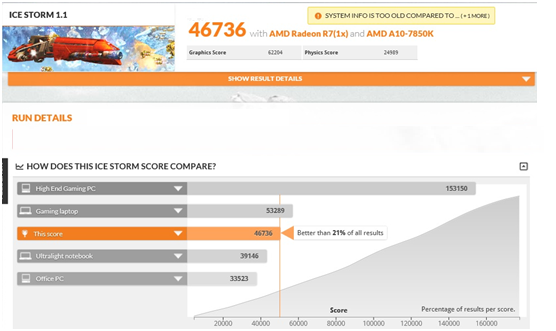 So, in the benchmark test, we can see this gaming computer is better than the regular PC and notebook. But, once you upgrade your PC with a discrete AMD graphics card, can this gaming computer become better? Yes, of course.
For the next step, we run the "Total War: Attila" in-game performance benchmark on this new gaming computer, to see if this A88XM GAMING computer can pass the stress testing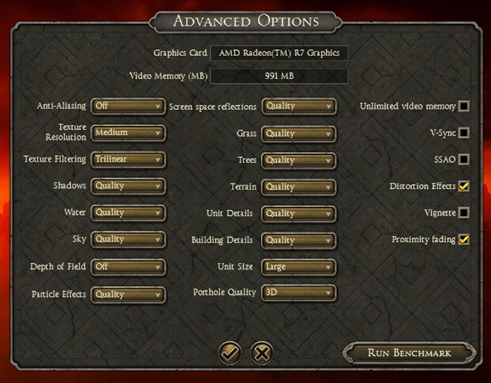 For the video setting, we set it up with Medium and Quality and it will give us a better gaming experience.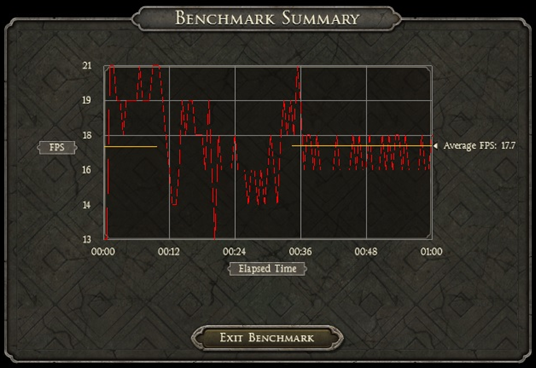 In this game, we also do the in-game benchmark test, the result looks acceptable without adding a discrete graphics card meaning we will be able to play all other similar games with this gaming computer.
During the battle, everything is working fine, smooth and nice.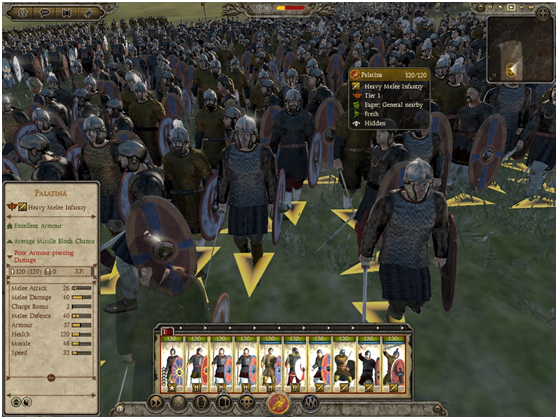 Conclusion:
For this A88XM GAMING based Computer, it supports all high quality online games, and for a future upgrade, with an AMD graphics card, this computer will be a high-end level gaming computer for sure. Start to build a personal gaming computer now; A88XM GAMING will be your best choice.
If you're looking to upgrade or purchase new gaming components, MSI has offered a decent promotion by bundling Total War:ATTILA for free with A88XM GAMING Motherboard, A88X-G45 GAMING & 970A SLI Krait Edition, the world's first AMD motherboard featuring USB 3.1. The offer is available only in certain countries for a limited time. If you haven't redeemed Steam game code, follow the instruction to get it. 
Discuss on our Facebook page, HERE.

http://www.slideshare.net/MSI_Motherboard/total-warattila-game-code-redemption-instruction