{{blogList.blogTitle}}
Last week, one of the biggest tech events in the world took place in Taiwan: Computex. For gamers this might sound not as big as E3 in Los Angeles or Gamescom in Cologne, but in fact this is the place where new hardware is introduced every year. MSI was also present here with a lot of Gaming Desktops. Keep reading if you want to know more about 5 awesome MSI Gaming desktop discoveries on Computex.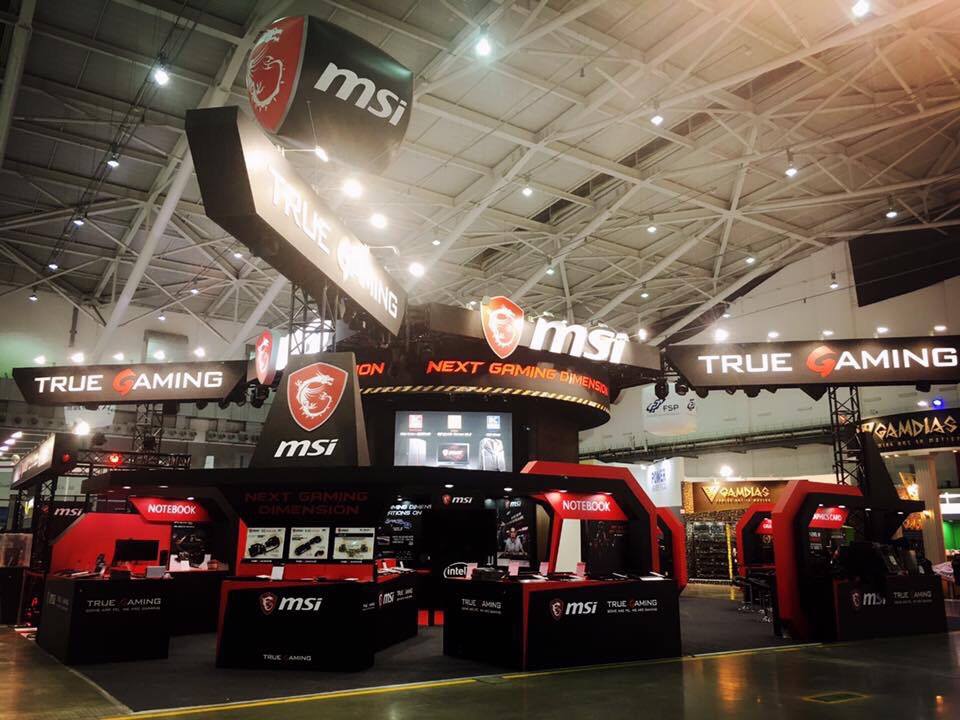 1. Gaming never stops with the launch of the new MSI Infinite Gaming Desktop
In January during CES in Las Vegas, MSI launched its all new Gaming Desktop line up, featuring a brand new motherboard platform. But now, a few months later, we are adding one more series to the lineup we know: the Infinite series. The Infinite series are made for gamers that never want to stop gaming. It's a fully packed, ready-to-game system and prepared for many upgrades. With the unique MSI features, it will make sure gamers can easily take the system with them and upgrade their system in the future. Want to know more about this? Check out the special webpage of MSI Infinite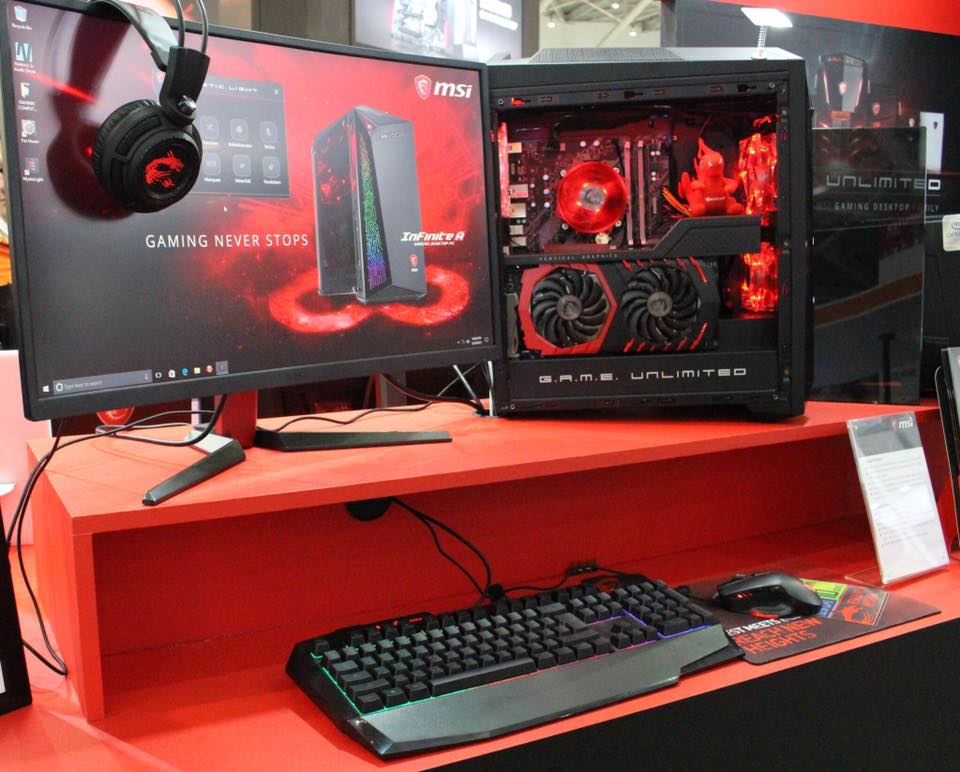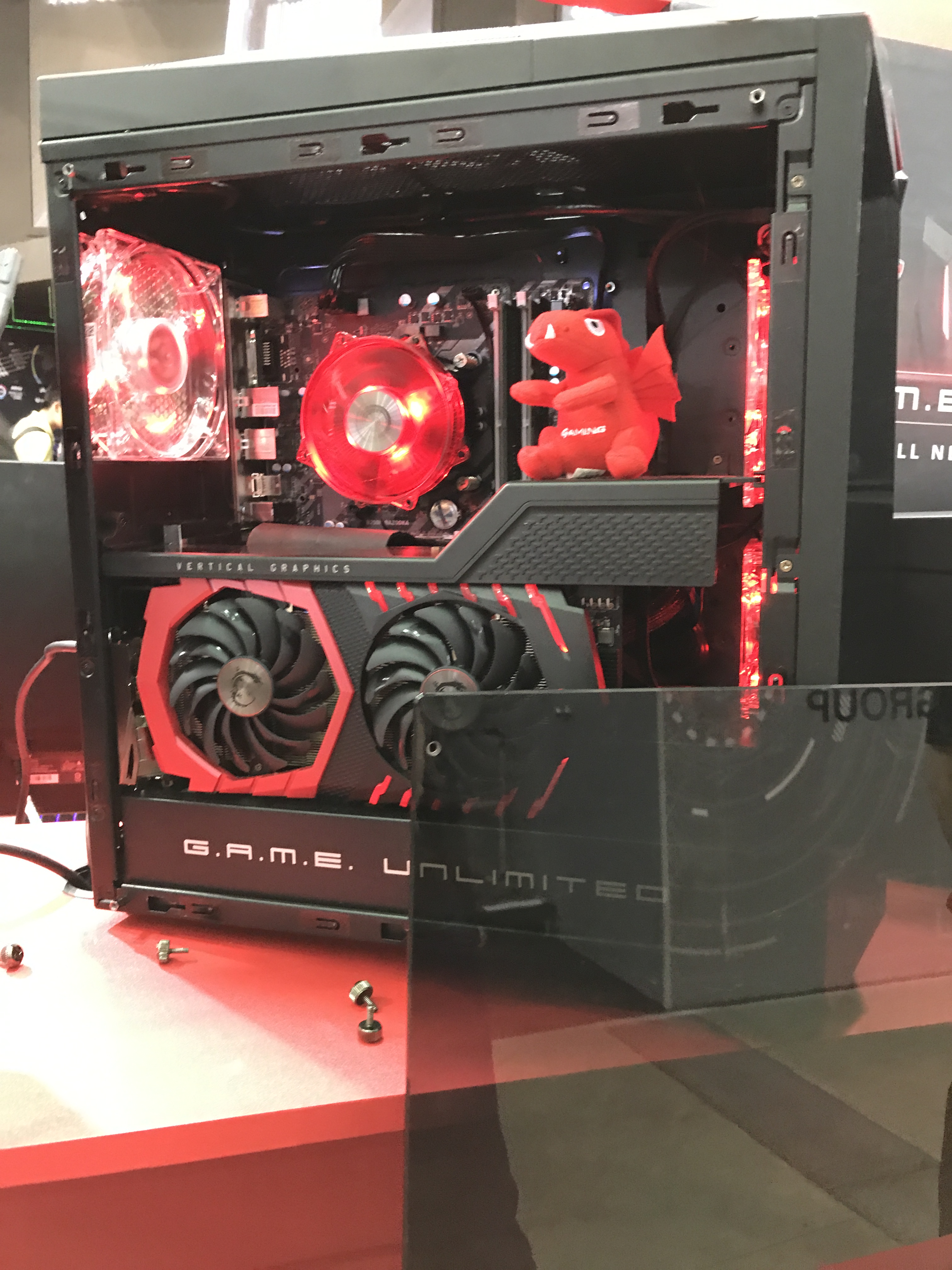 2. Experience a VR roller coaster with Trident 3 Arctic
Despite its interesting small size, Trident 3 Arctic is really powerful. We even used it to provide our visitors a real rollercoaster experience with a moving chair and a fan blower to immerse them into the VR world. Would you take place into the chair, or are you scared of roller coasters? Well with the small and powerful Trident 3 Arctic everything is possible.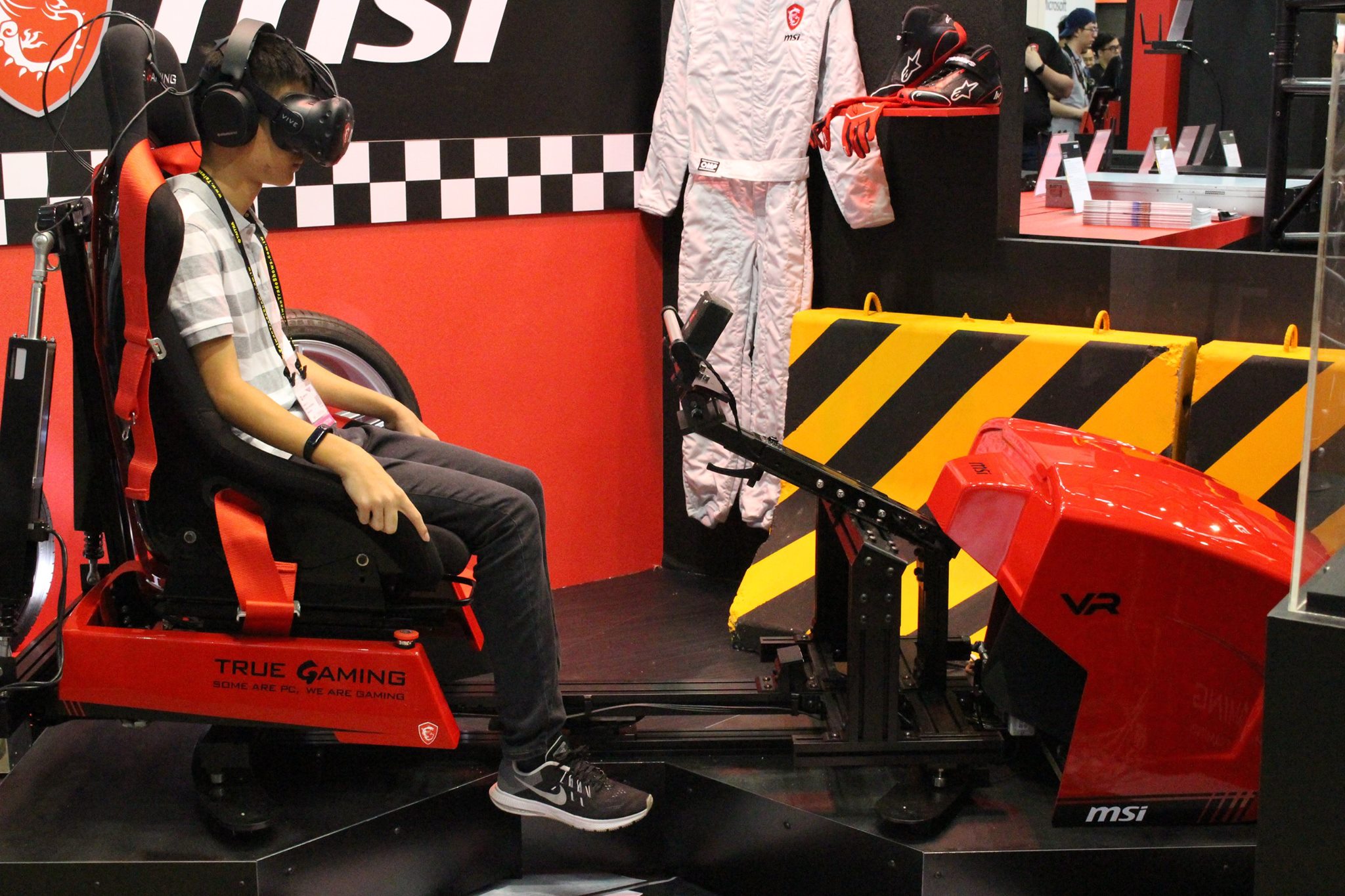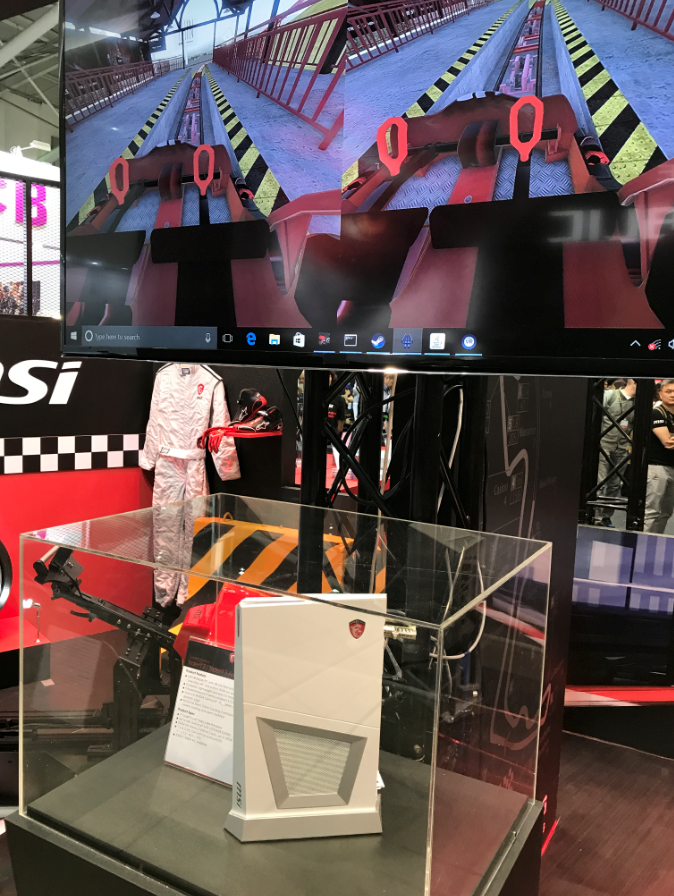 3. Aegis TI3 with water-cooled processor and graphics card
Some of you may be familiar with our Aegis Gaming PC series. It is our most powerful series and fully stacked with tools of insane performance. The Aegis Ti3 is our most powerful system which is able to equip two graphics cards used in SLI, getting the best FPS even in 4k resolutions or VR. Those cards can become warm and need to be properly cooled. Well, we have our Silent Storm Cooling 3 Pro system to make sure the system keeps cool and quiet. By default this includes a water-cooled CPU. But when you even want more we showed a special version of our Aegis Ti3. We have been working together with EK on a water-cooled CPU and GPU system to maximize cooling performance. Check out this awesome setup in the photos below.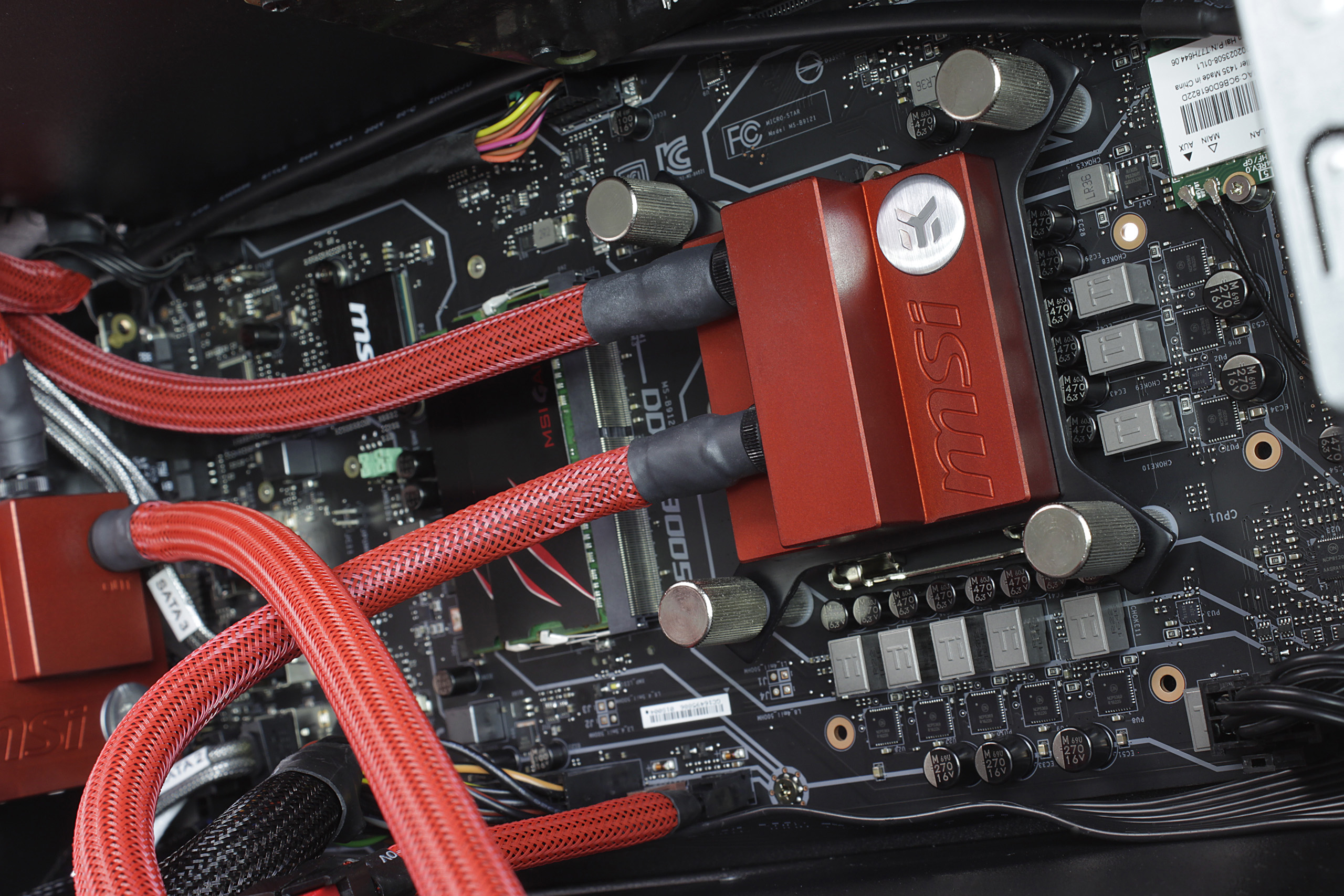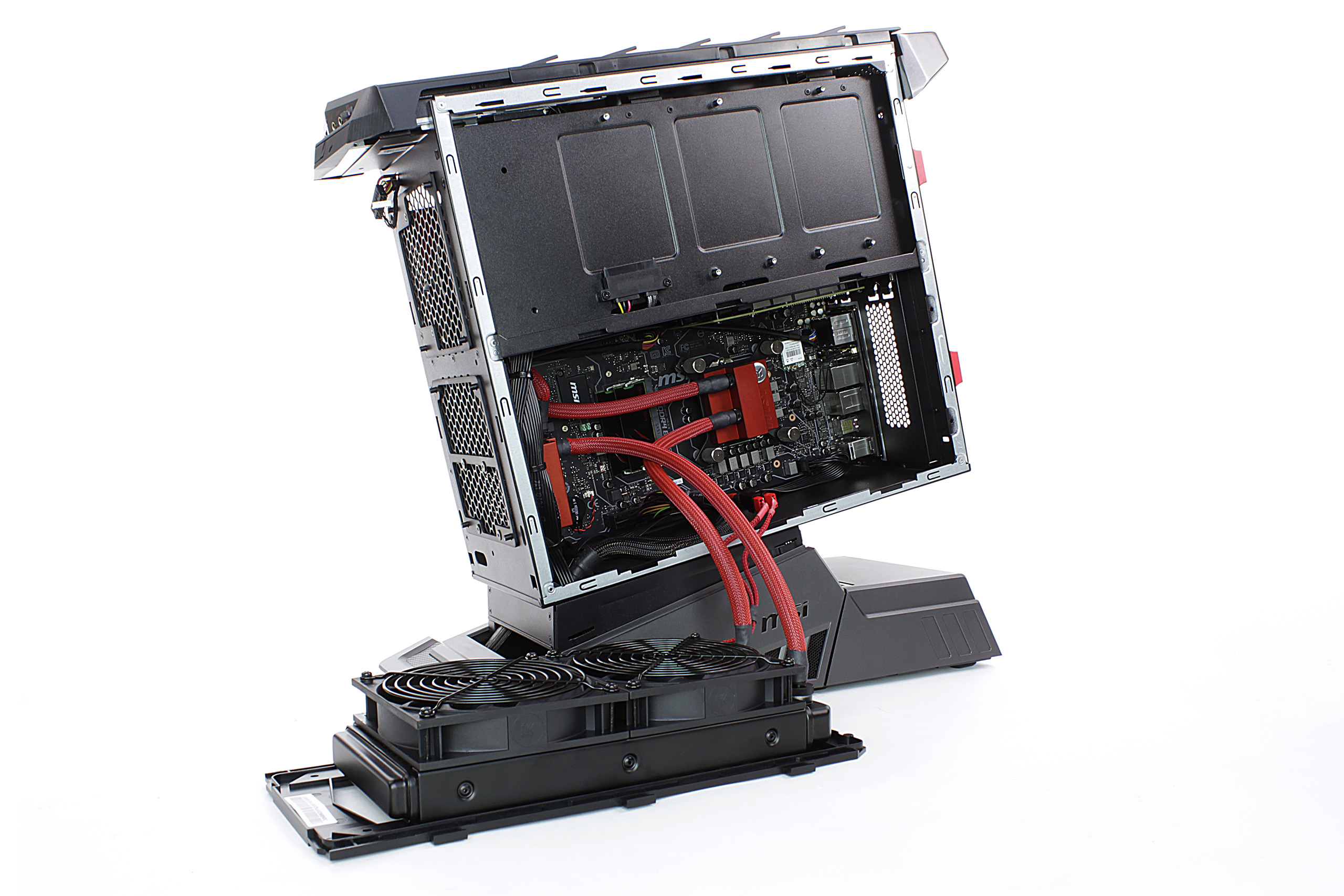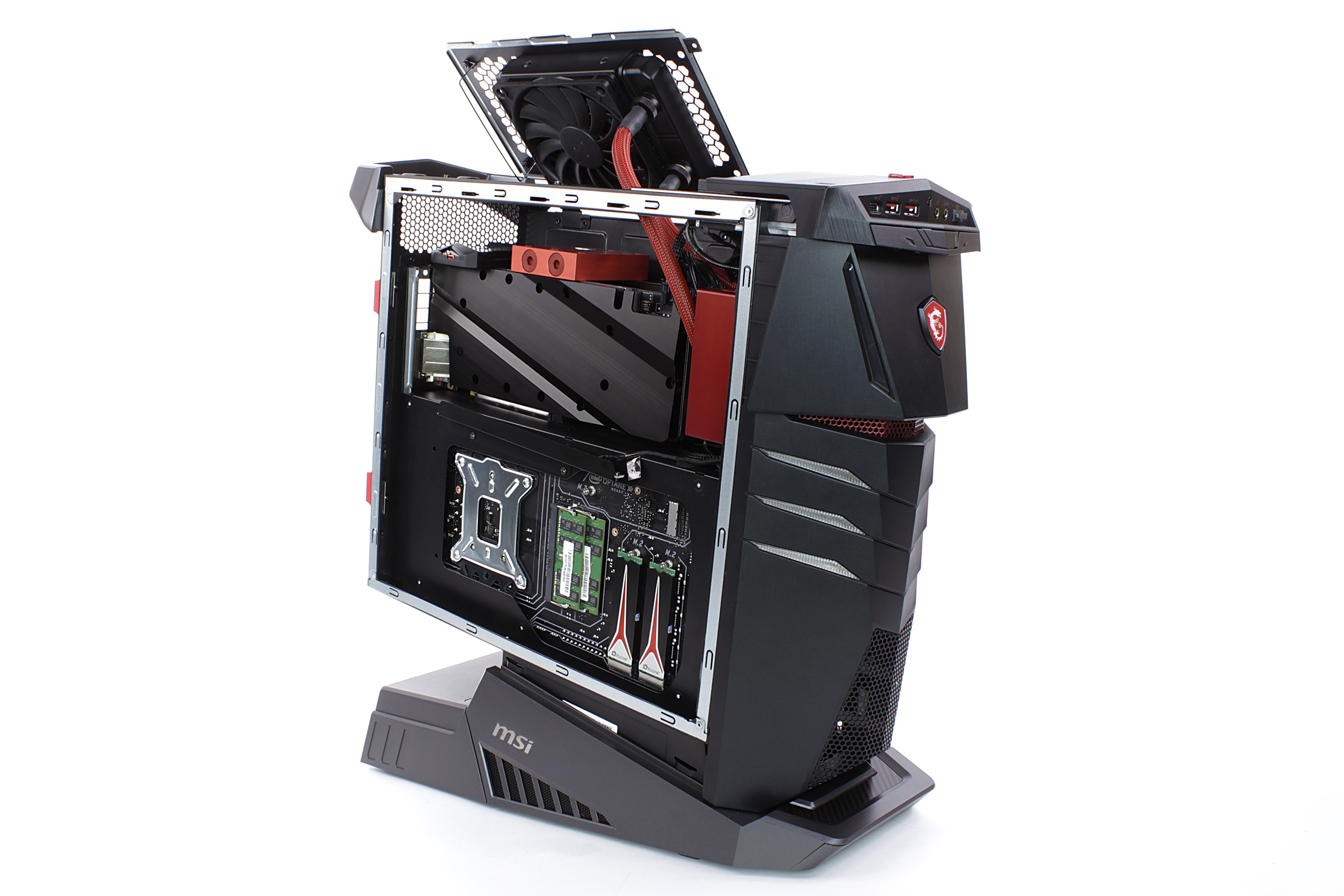 4. Wait what? A red Trident 3?
Trident 3 is black, Trident 3 Arctic is white. Trident 3 is red… wait, what? Red? Is there a red Trident? If you went to our booth or if you have seen photos in the news you may have noticed we had a red Trident 3 on our booth. Will this be real? Where can I buy it? Well, sorry to disappoint you, but this was only an early prototype of Trident 3. Our console sized Gaming PC comes in white and black and you can choose if you want to place it horizontally on your desk or use this vertically thanks to its special stand. So if you want to play some PC games on your tv or just want an easy to carry gaming pc, with ultimate performance, Trident 3 would be a great pick. Check out Trident 3 or Trident 3 Arctic. And will that that red color ever hit the shelfs? …who knows :-)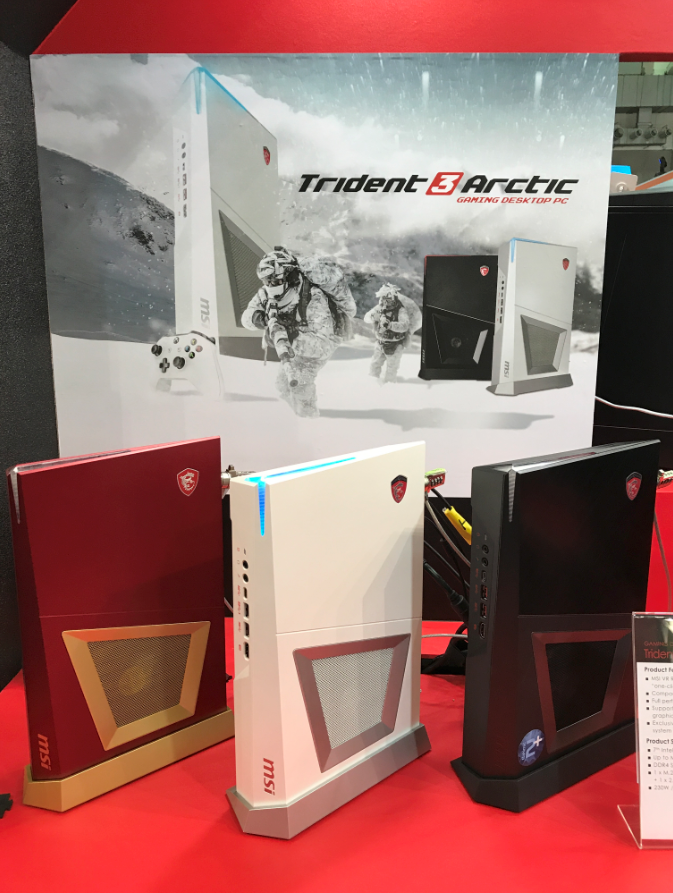 5. Aegis X3 looks awesome from the inside
Our Aegis series are fully packed with Gaming features like VR Link, Silent Storm Cooling, Game Boost, Killer LAN and super-fast M.2 storage devices. However, did you ever see the inside? Aegis X3 is created to take with you to LAN-parties or friends and play the latest PC games. The size of the case is smaller than a normal PC case, and as you may have noticed, there is a full sized MSI Gaming Graphics card inside! So you will get the best FPS and performance with the Aegis X3, wherever you bring it to!