{{blogList.blogTitle}}
5 THINGS YOU NEED TO KNOW ABOUT
THE MSI INFINITE GAMING PC
When a gamer is asked to build a PC by himself, chances are that he or she knows exactly where to start and how to finish. After all, it doesn't have to be complicated, since most components can only fit in one place and position on a motherboard or in a case. And if you're stuck, there may always be that guy you know from work or down the street who can help you out, or you can scroll through plenty of 'how-to-build-a-sick-gaming-rig' –videos available on YouTube.
So why does a hardware manufacturer like MSI spend so much time, efforts, R&D resources, marketing and sales into an own desktop line-up? The answer lies in the product development process and the continuous developments in the gaming industry.
If you're building a PC yourself, you'll assemble it with components bought online or in a store. You'll check each component's compatibility to be sure they'll work with the other components you've selected for your build. That way, each PC can be more or less unique in terms of specifications and performance. After all, you picked the parts yourself. However, building a PC is not for everyone.
Besides the fact that you'll never have to check compatibility when going for a pre-built PC - or risk to lose your warranty when you do try to fit a component in a place it doesn't fit - there's a more significant advantage of a customized pre-built PC. A gaming PC manufacturer such as MSI can tune the PC case during its product development in such a way that each pre-selected component works in the most efficient way and performs in the best way possible. This goes from cable management to stability and from cooling to mobility.
Let's have a look at 5 things that make MSI Infinite Gaming PC stand out from other builds.
1. The MSI Infinite PC has separated cooling chambers
By creating customized, physical chambers inside the Infinite PC, fitting in the components ergonomically, the individual components can be cooled separately and more efficiently. This Silent Storm Cooling concept is taken from MSI's Aegis gaming desktops, which was MSI's first series to implement this unique way of cooling. Each compartment has its own in and outlet for cold and warm air, making sure that your PC stays cool and quiet during long gaming sessions. One compartment is reserved for the graphics card, which is obviously kept cool by its own dual fan solution. In most cases you will find an MSI GAMING graphics card inside, with its famous Twin Frozr coolers to get you that perfect combo of performance and low noise. In some cases you will find the MSI Armor graphics cards, made for those who prefer to spend less bucks but still need a lot of bang.
Another compartment is dedicated to the cooling of the power supply unit, situated at the bottom-front of the case. Keeping the PSU cool saves you a lot of noise and it helps to ensure that the system keeps perfectly in balance. In the third and biggest compartment, the other components including the CPU, memory and storage is kept cool, making the MSI Infinite not only figuratively, but also literally one of the coolest PCs of this year.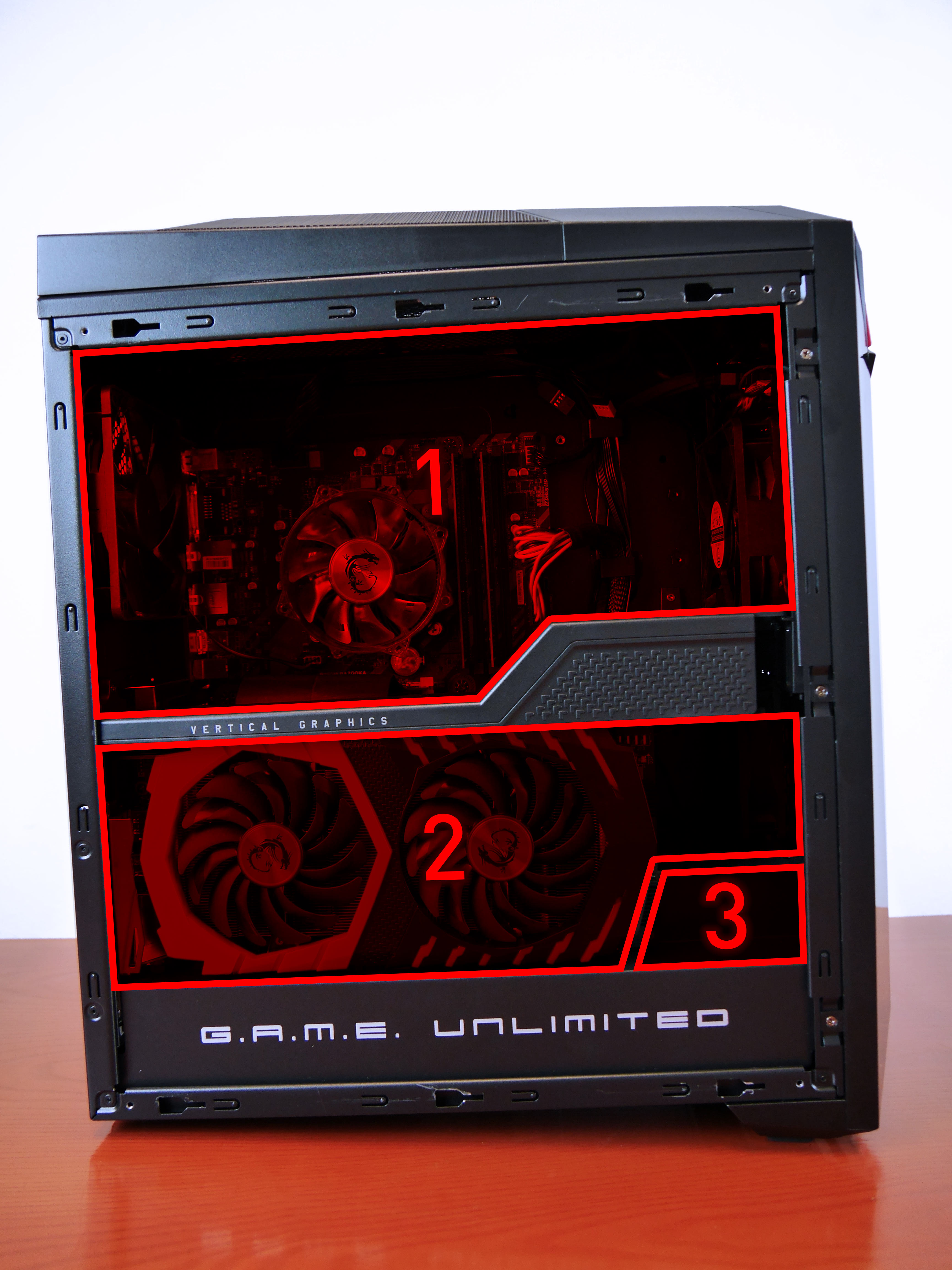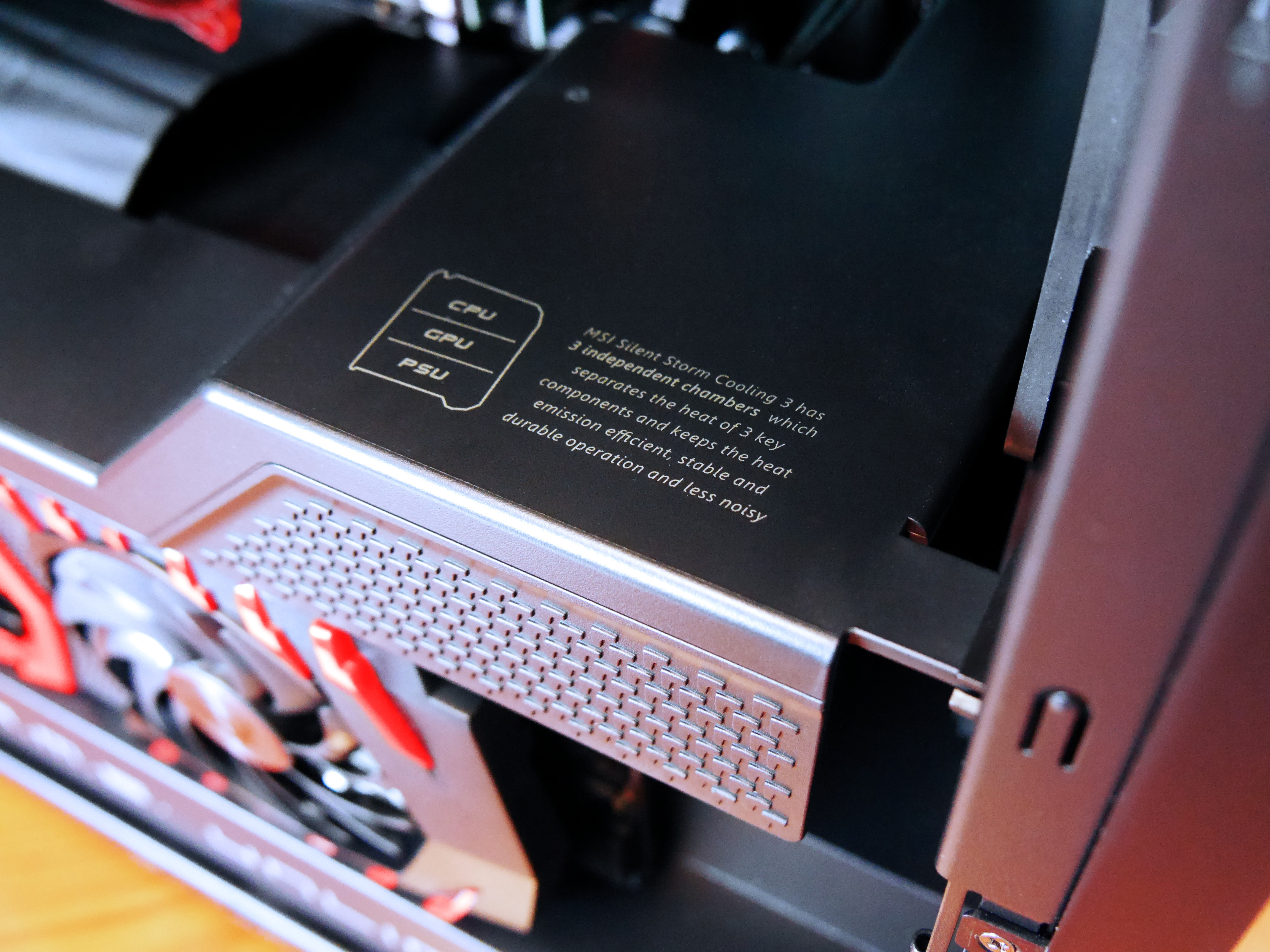 2. It comes with a vertically positioned graphics card
The MSI Infinite PC comes with a built-in riser card with strengthened PCI-E slot which enables the graphics card to be placed in a vertical position. Most self-builds are restricted to a horizontal placement of the graphics card, which increases the chance of damaging the PCI-E slot during transportation. Especially with a weighty graphics card this can be an issue and once it's damaged, you'll probably end up having to buy a new motherboard ánd graphics card. Combining the vertically positioned graphics card and the strengthened PCI-E slot, chances of damaging your rig is minimized.
Adding to this is the benefit of having the exhaust fan of the graphics card now blowing the hot air straight out of your computer instead of keeping it circulating in the PC. Bonus number two is that if you open the case or use the tempered glass side panel, it looks freakin' awesome.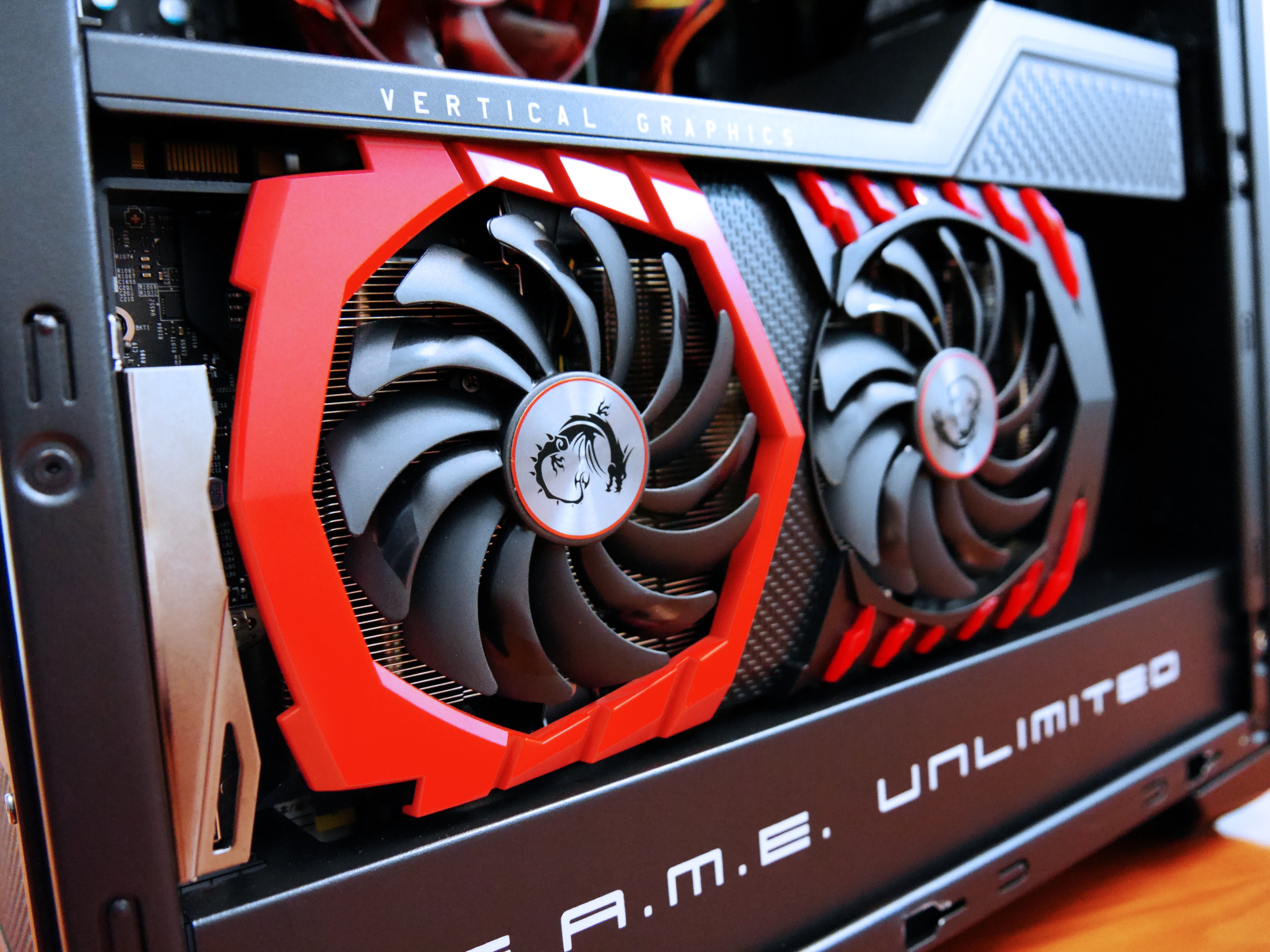 3. It has great customizability with tempered glass and RGB LED
Did you know that with this PC you get both the classic metal side panel AND a tempered glass side panel in the box? Some people simply place their PC below their table and never look at it again until it needs an upgrade. But others –including many of our own staff members- just love to glance at all the gaming goodness inside their rig. To serve both parties at the table, we decided to leave the choice up to you and deliver the perfect solution by having both panels available in the retail box. Speaking of choices, the front panel also looks the part. On the top part you'll find the basic ports you'll need to add your USB and audio devices like a headset or mouse. But just below that we added customizable LED lights, inspired by the traces you will find on the PCB of components. Of course you can choose to turn off these lights but if you love to throw a disco party or if you prefer to add some spice to your gaming experience, just pick any of the many LED effects and colors.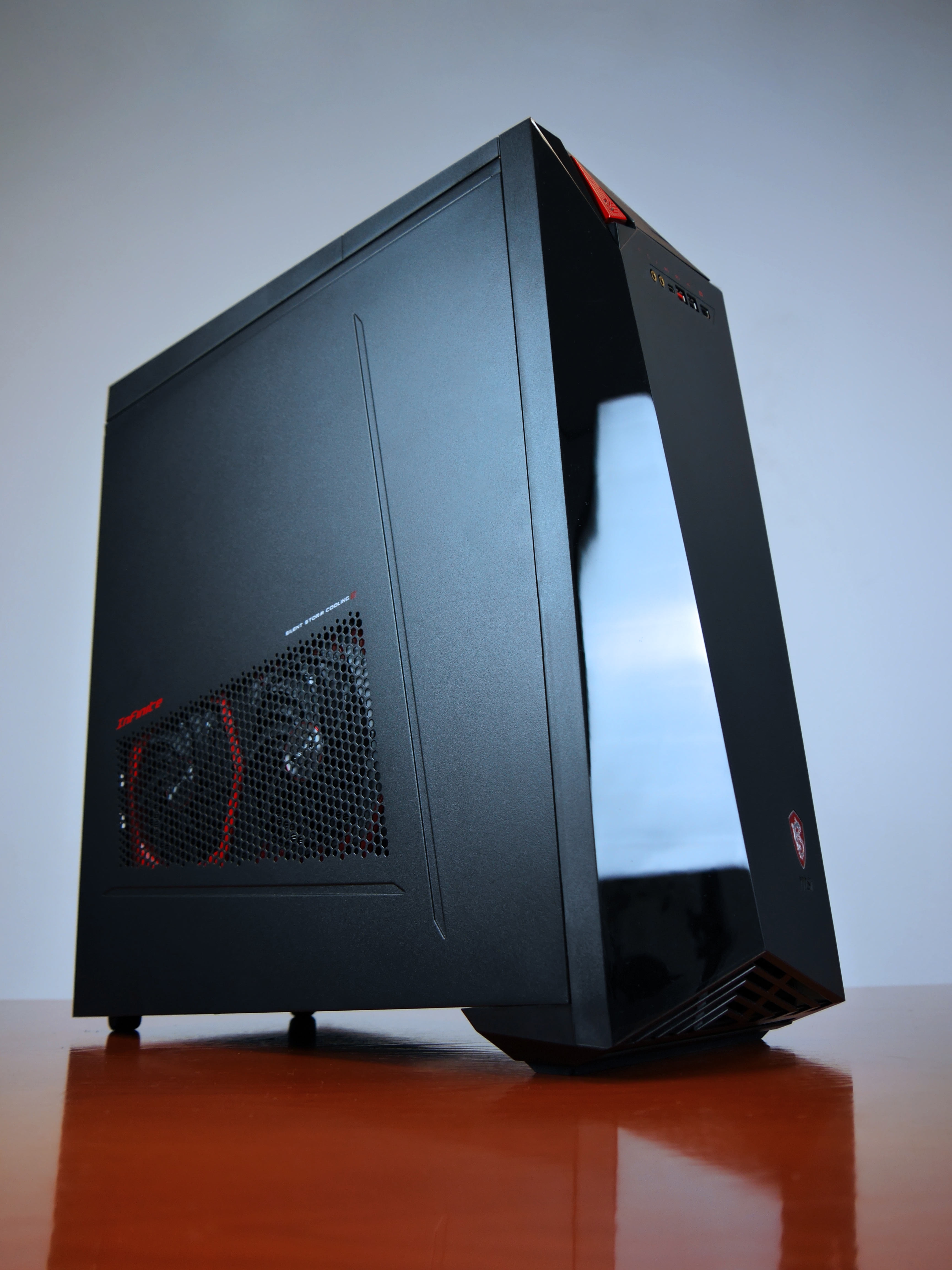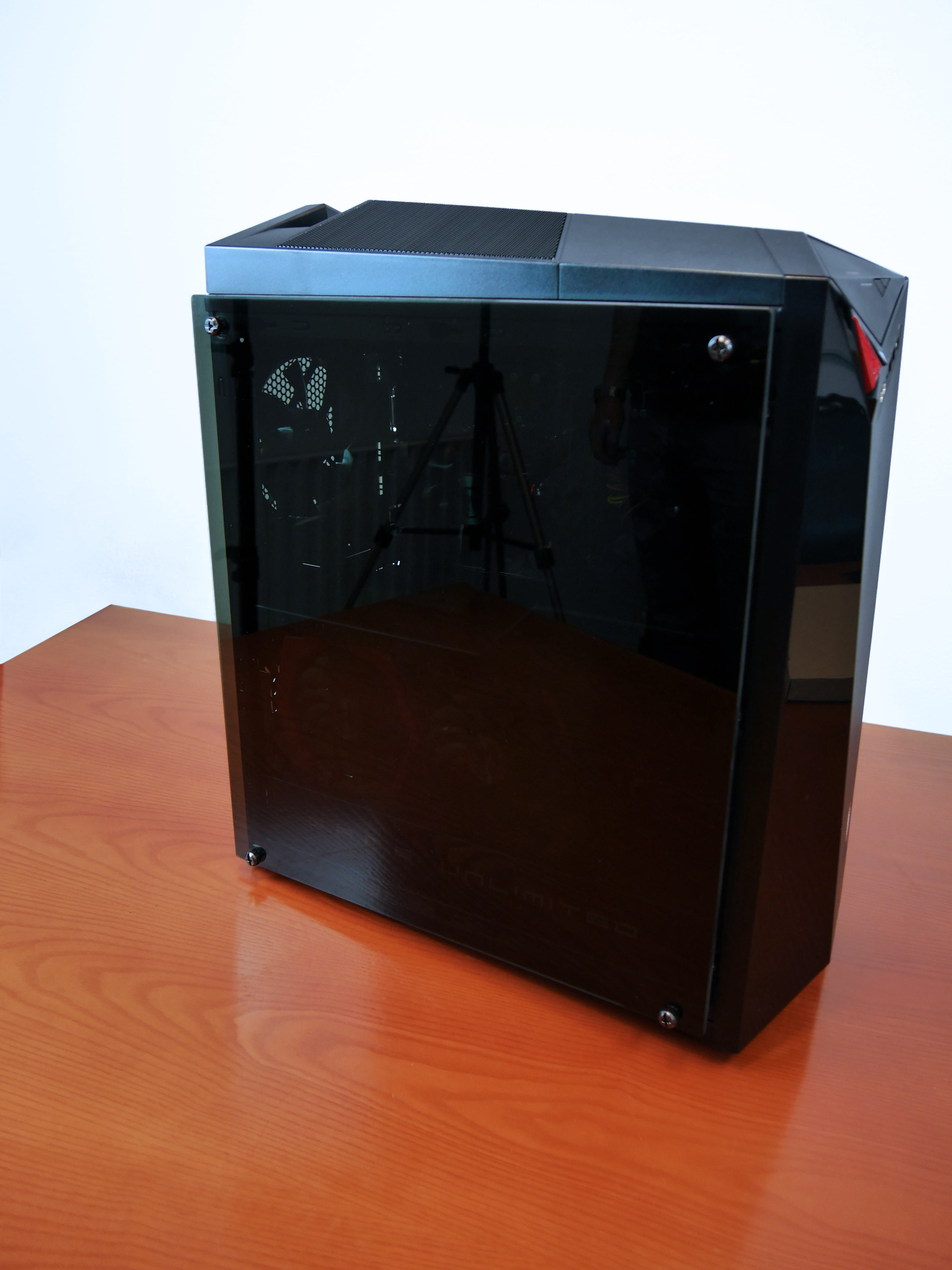 4. You can carry the system with ease
Inspired by the hundreds of gaming events and LAN parties we've joined over the past decades, we want every gamer that chooses an MSI branded PC to be able to carry it anywhere they want. Taking a big, lumpy PC on a trolley to your friend's LAN party is bad for your back and your game karma. You'll rather have another hand free for a 6-pack of beverages or a bag of healthy crisps and cookies carrots, right? We know this and we got you covered. The MSI Infinite PC has a carry handle on the backside which you can use to carry your system anywhere you want.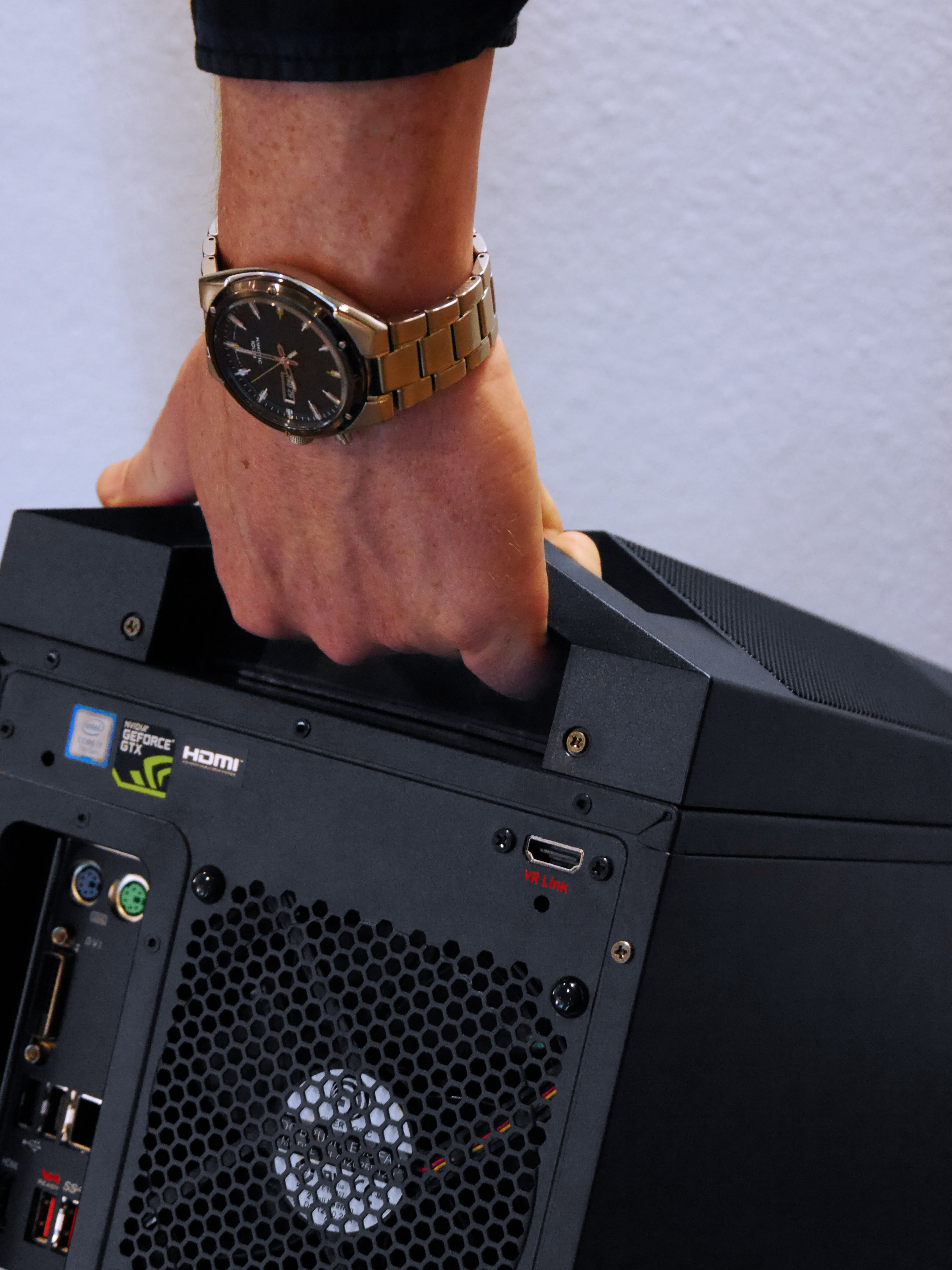 5. The MSI Infinite PC is ready for Virtual Reality
You might not have one yet, but sooner or later, you're going to want and need one: a VR headset. More and more games are coming out that are playable in VR mode. Think about Doom, Resident Evil or even Minecraft. Those VR games require a lot of graphical processing power and looking at the spec list of the MSI Infinite, you're surely set for the thrill. However, most VR headsets come with a lot of cables and you need space to move around as well. We saved you some troubles by placing a front HDMI out port on the Infinite, making it super easy for you to connect your headset without hassling cables around the back of your PC. Additionally we added our 'one-click-to-VR' software which turns off all the tools that are not needed to play VR games and kicks in the available hardware automatically for a smooth ride.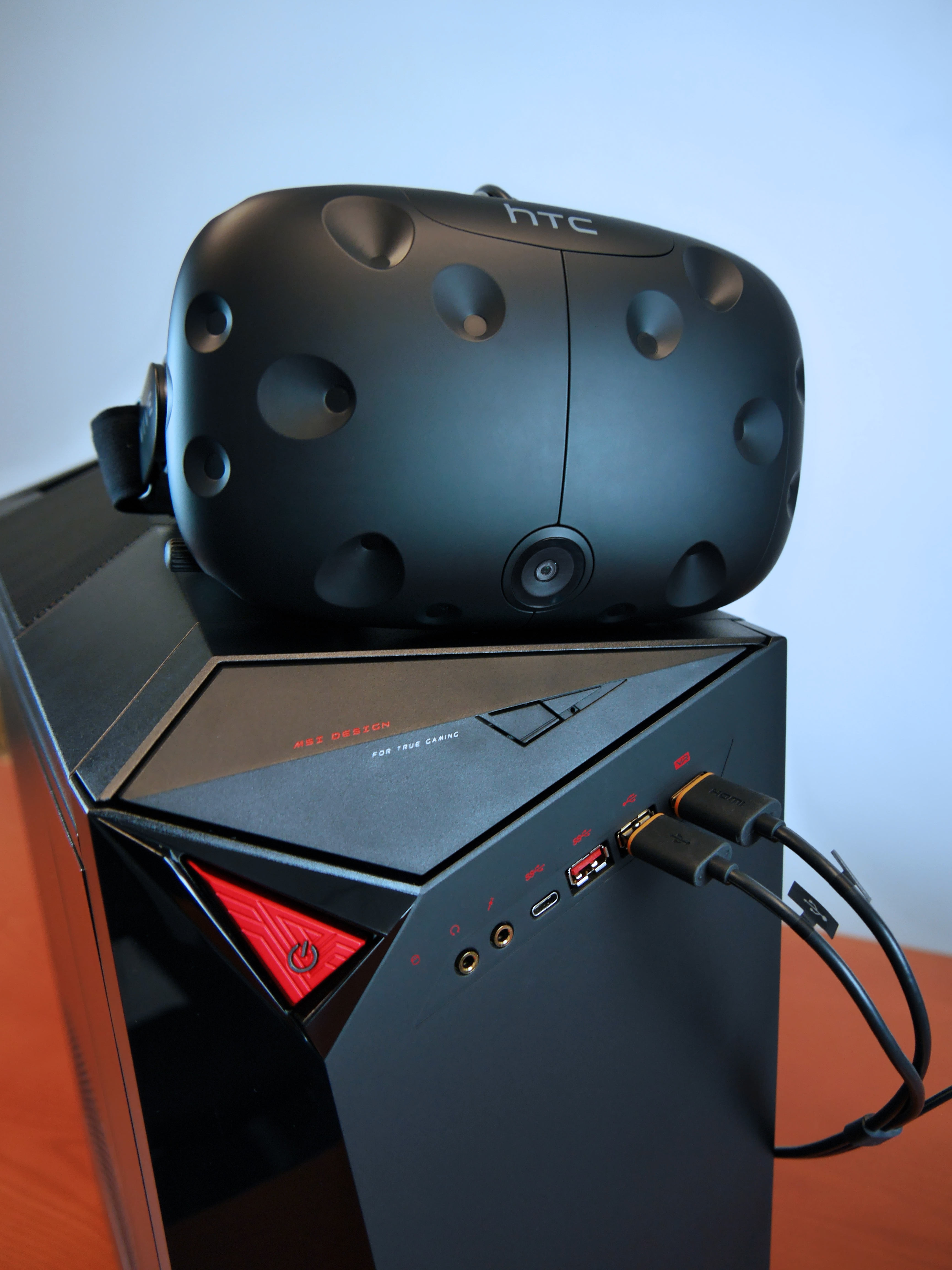 Of course the MSI Infinite has a lot more in store for you. Think about the Intel Networking capabilities, the audio enhancement hardware and the performance benefits you can achieve with the MSI Command Center software. As a manufacturer of PC hardware we encourage everyone to build your own rig. Yet, if you're not sure about your assembly skills or if you simply want to be sure of great in-game performance without any hassle, the MSI Infinite Gaming PCs will not let you down.
Learn more about the Infinite series desktops here: https://www.msi.com/Desktop/Infinite-A