{{blogList.blogTitle}}
With the 'console war' going on, some people say PC Gaming is dying. On the contrary, PC Gaming is hot! More than 1.2 billion people are playing PC games online. At MSI we believe the era of PC Gaming has just begun! We want to bring the best tools to game, to all the PC gamers out there!
| | | |
| --- | --- | --- |
| | | |
| More than 25 million people play League of Legends…EVERY DAY | Since launch, more than 50 million people played GTA V Online | More than 200 million multiplayer battles played in Battlefield Hardline |
To show all the console gamers out there who's boss, MSI has introduced the Nightblade MI. Forged with passion for gaming, this lean, mean, gaming machine is ready to power your next gaming adventure. Are you ready to join the 'Glorious PC Master Race'?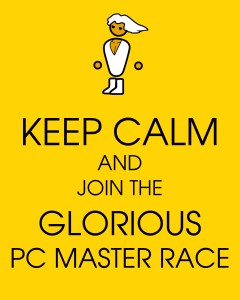 Showing you the power of the PC Master Race, here's 9 reasons why Nightblade MI is a real conqueror. Here we go!
1: Start the Nightblade MI!
The difference between PC and consoles increases every generation and games keep getting more beautiful, which also means increasing requirements to show all this graphical goodness on the screen. Most gaming rigs are big hunky cases that take up much space in your room, while a console is usually a compact device, better suited for living rooms for example. The MSI Nightblade MI presents the perfect balance between the two; providing the raw gaming performance of a full sized desktop encased in a stylish compact housing. Take that consoles!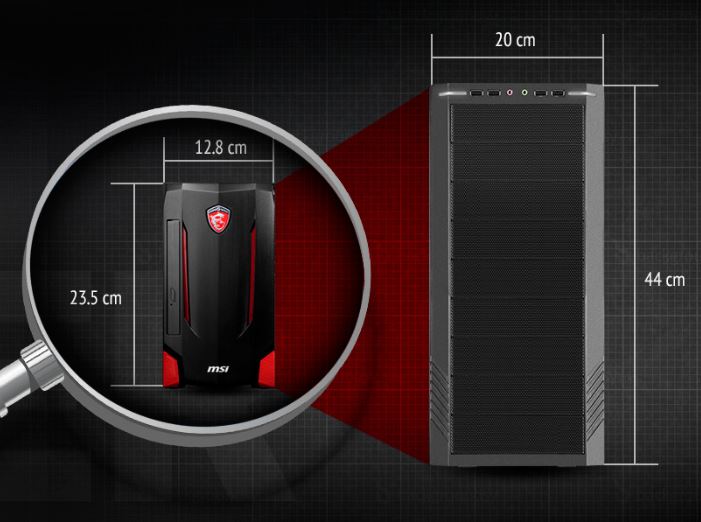 2: Keyboard, Mouse, Controller, Headset or Speakers? There are unlimited options!
You control the way you play on the Nightblade MI. PC is famous for its keyboard and mouse, but some gamers just like a controller better. Nightblade MI runs Windows 10, which makes it much easier to connect an Xbox One controller or the upcoming Steam Controller. There are so many choices to customize your own ultimate gaming platform. And don't forget you can tweak as you see fit.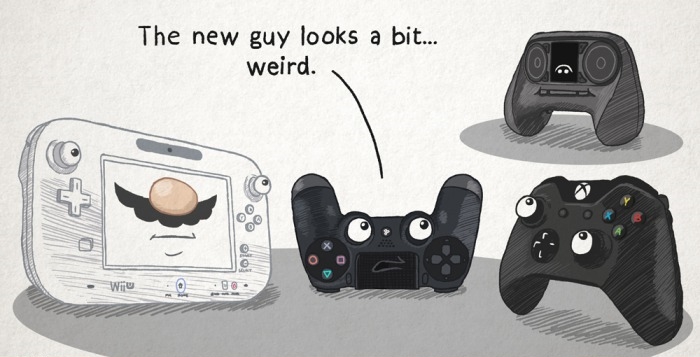 3: Stream is steady sir! Start the game.
Nightblade MI comes with Windows 10, and the new OS from Microsoft enables you to expand your gaming adventure with more games. If you happen to own an Xbox One, you can stream your games to your PC or Windows 10 tablet. So even when you want to play that exclusive game or you can't play on your TV, just stream your games to your PC.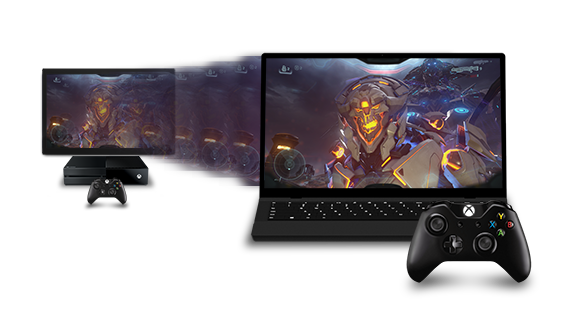 4: There are so many players to challenge.
The most online gamers can be found on the PC. If you like some competition or just want to hang out with other gamers around the world, online gaming is the place to be. Windows 10 has added something called 'Cross-device multiplayer'. This means it is now possible for PC and Xbox One gamers to play the same games with or against each other. More players to challenge, more players to beat. Are you ready to join the biggest network of online gamers?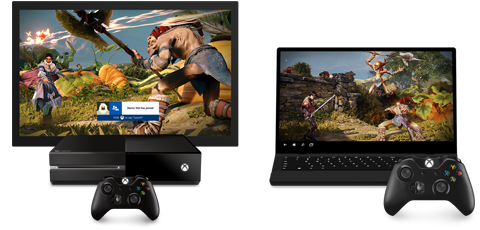 5: Is this real or ingame?
Nightblade MI will be one of the first gaming systems that will make use of DirectX 12 together with its full sized NVIDIA GeForce GTX 960 graphics card. This generates amazing Frames Per Second (FPS) while playing games in the highest settings. You can now enjoy the newest games in the best graphics and high FPS.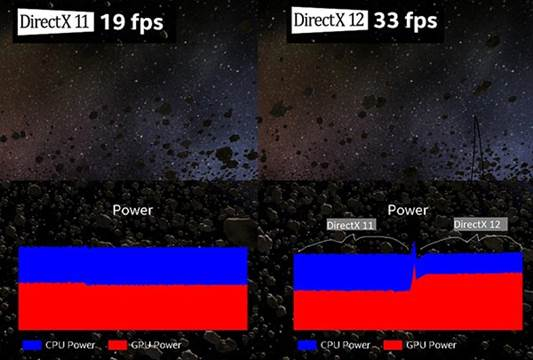 6: Capture, edit, broadcast and share.
You want to share your gameplay? Let everyone know how good you are or just share a walkthrough or tips. With a PC it's so easy to make a video of your gameplay. The MSI Nightblade MI comes with a free 1-year Premium XSplit Gamecaster. Use XSplit to stream all of your gaming activities, edit your recordings and even draw in-game annotations when you're casting. It is easy and supports popular streaming services like Twitch, YouTube, Ustream and more.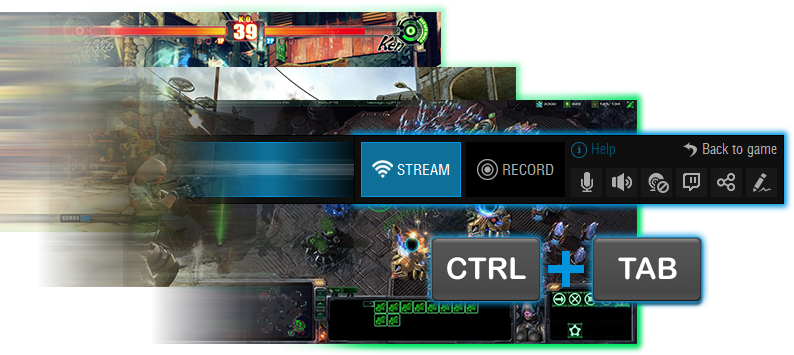 7: Easily upgrade your system
Maybe one of the biggest advantages of PC's is their ability to be upgraded at any time. If there is a new graphics card you can easy buy a new one and replace the old one. This will allow you to always play the newest games on the highest settings. And not only the graphics card, you can upgrade other specs to. Check out this blog to see how easy it is to upgrade your PC.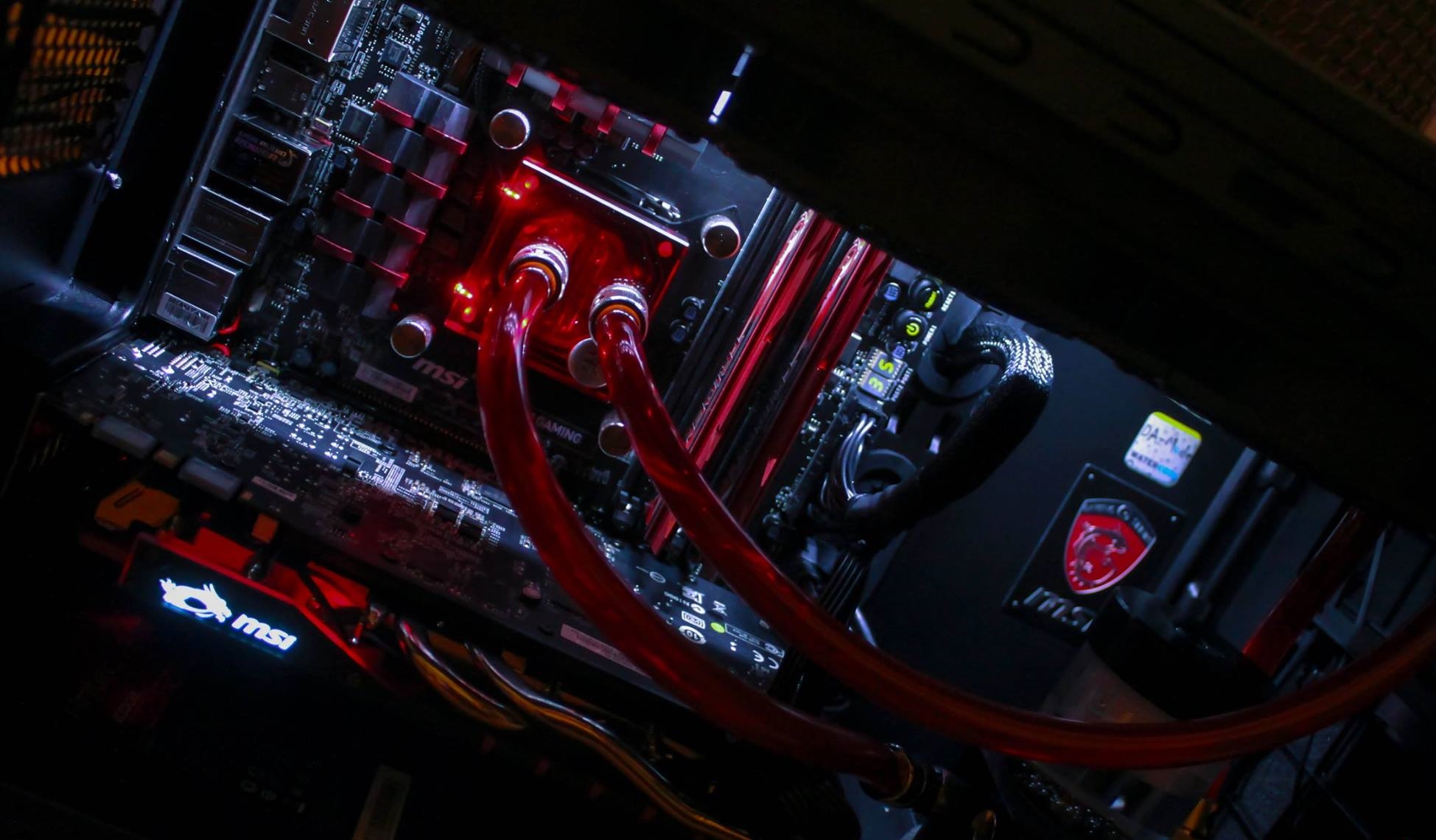 8: Gaming apps to follow all your friends!
On the Nightblade MI, thanks to Windows 10, you will have the new Xbox app. This is one of the many features that will make it easier to access your gaming world, connect with your friends and the Xbox live community. Start a Party Chat with your Xbox friends on Windows 10 or use any of the popular PC platforms like Steam, the ultimate gaming community with more than 100 million potential friends (or enemies).
The 'My Games' function will support automated discovery of Windows Store games and a large number of older non-Windows Store PC games so they get added automatically to your game collection within the Xbox app upon first launch. 
Instant access to games and entertainment!
A bit too hardcore? Well, there's always Facebook, Youtube, Twitter to check in between games.
So the PC is the true centerpiece for all your games and contacts!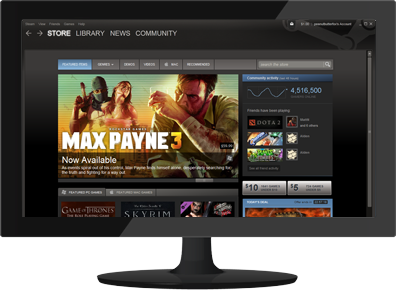 9: There are so many games to play :D....
Real-time strategy, Racing, Role-playing games, Third-person shooter, Platform games, Massive Multiplayer Online Role Playing games and many, many more. There are an almost unlimited number of games for PC. No need for different consoles, just one system to play them all. Throughout the years, the 'PC Master Race' have enjoyed countless epic game classics that you heard all your fellow gamers talking about. So if you want the system with the most games, used by most gamers, PC gaming is for you!