{{blogList.blogTitle}}
Designing a new Gaming Desktop is a tough and time-consuming project. Making something new from scratch always leads to a lot of discussions since everybody has an opinion about design. To make something that people from all over the world, with different backgrounds, cultures and habits will like is a pretty much impossible, yet very exciting task. With the MSI Infinite, we started this progress from scratch almost a year ago. At that moment, we had three compelling Gaming Desktop series in the works: Aegis series, Nightblade series and Trident series. And now, from June 2017, we will be adding the Infinite series to this line-up. Let's have a glance at its design process.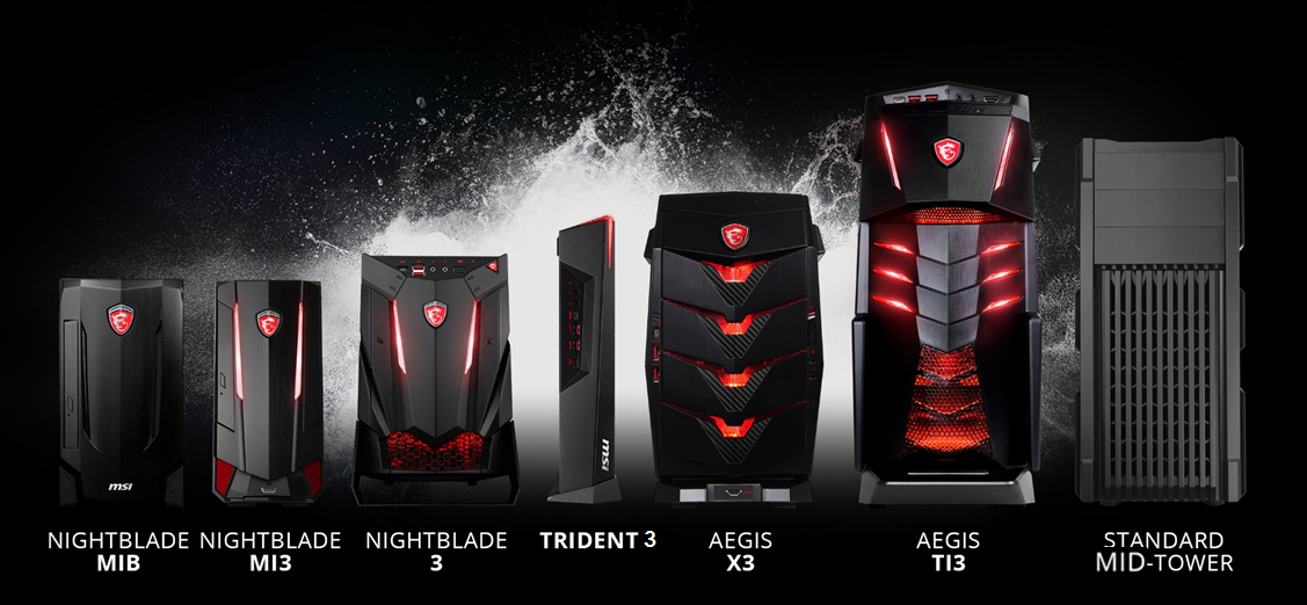 The story behind Infinite series started with this picture above. Here you can see the size of all our Gaming Desktops. Most of them are smaller than a normal mid-tower pc. That is when the idea of Infinite was born. Even tough gamers appreciate our small form factor Gaming Desktops, many of you still asked us if we could make a bigger tower with more space for additional components, LED lights, features and what not.
With this in mind, we started to develop a bigger case, keeping in mind it has to be something gamers could proudly look at if placed on a desk and it should be future-proof, ready for years of gaming. After some brainstorm sessions, we decided to focus on upgradability and easy access to the components so PC gamers can easily upgrade the system as well and never fall behind in the latest games.
Below are the first sketches of the design for Infinite.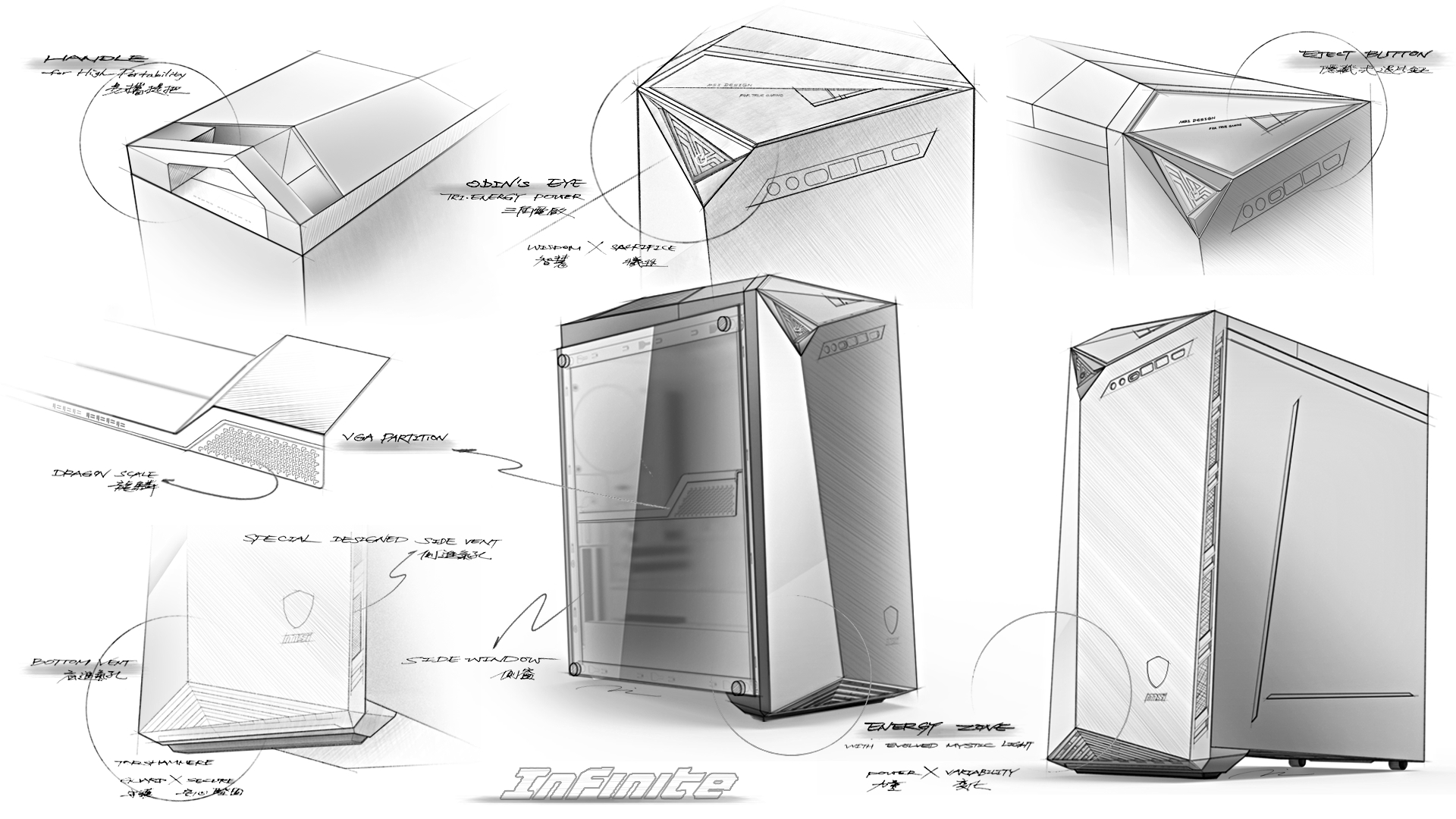 We also wanted to make a clearly different design in our line-up compared to our other desktops. Infinite looks more like a traditional case, of course with a twist. Customizability was a core value to us, not only when it comes to the interior, but also on the outside we wanted gamers to be able to be able to change its looks to their personal likings. So we decided to offer both a tempered glass sidepanel and a classic non transparent panel in packing of the Infinite. We also wanted to add some optional RGB flavor to it, so we considere many different front panels as well. After we had a good idea about the style for the chassis, we went working on the details and adding components and features we believe are vital and fun for playing games.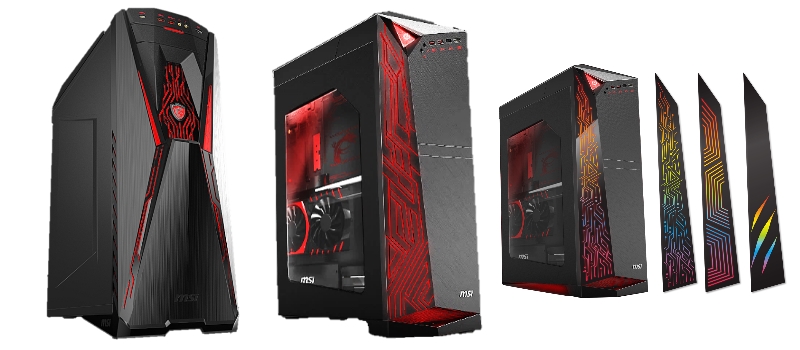 Features we assimilated from our other Gaming Desktop series into the Infinite are:
Easy to Carry
For us it is important to enable gamers to take their system with them so they can visit LAN-parties or play some games with friends. We built in a frim carry handle to carry this gaming desktop. Transporting your system brings us also at our next feature.
Vertical placed VGA card
VGA cards are getting bigger and heavier. If placed horizontally it can bend or even breaki the PCI slot on the motherboard. That is why we position the card vertically. This protects the card and the motherboard connection during transport or vibrations.
Silent Storm Cooling
We built different compartments and components for more efficient cooling. This makes sure we have different airflows that are separate from the major components so that when the heat goes up, the system will keep cool and silent.
VR Link
One of the most handy features on our Infinite A, when you setup your PC you don't have to crawl behind your PC anymore to connect your VR headset, just connect your headset on the forward HDMI out port.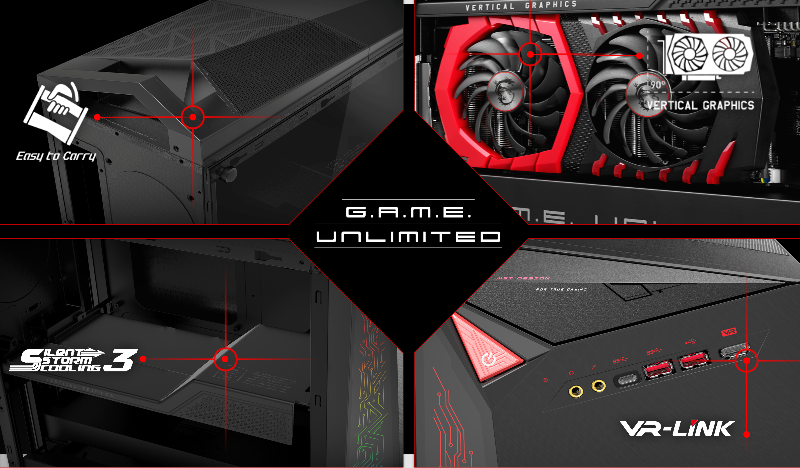 Together with these features we already had on our Gaming Desktop we have a nice base for our new Infinite series. Adding in the tempered glass side panel to show all these components working together really finished the job. Getting you the best FPS, we ship our Infinite A model with various top-notch specifications, so if you're interested be sure to check all details with your local MSI reseller or check out more about MSI Infinite A here