MSI's latest GT83VR/73VR and GS series gaming notebooks upgrade its audio software system into Nahimic 2. Moreover, these gaming notebooks come with the ESS SABRE HiFi audio DAC, allowing gamers or average users to adjust the audio to higher quality. These features shall get us ready to have a better 4K video sound.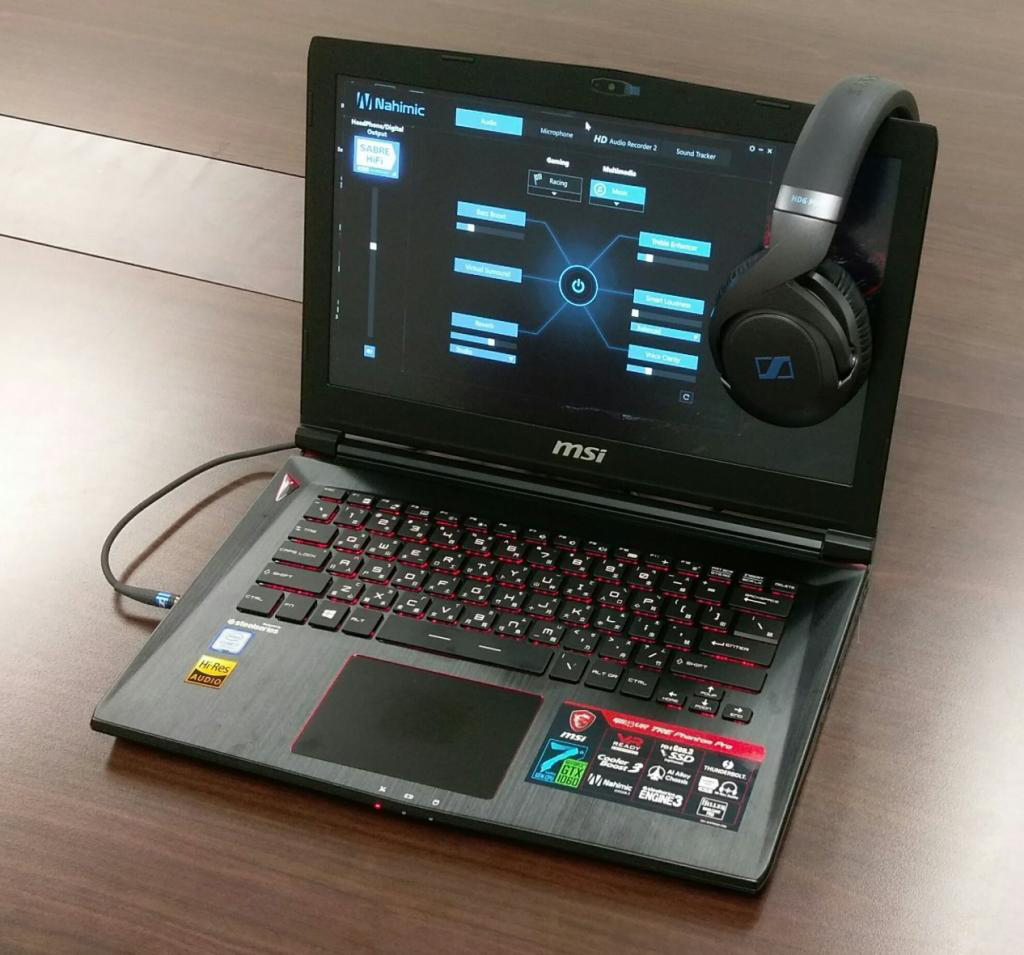 As I am more sensitive to audio quality, I already have a pair of SENNHEISER HD6 MIX headset. With this pair of headset with higher quality and MSI gaming laptop with ESS Sabre HiFi audio DAC, everything falls into place.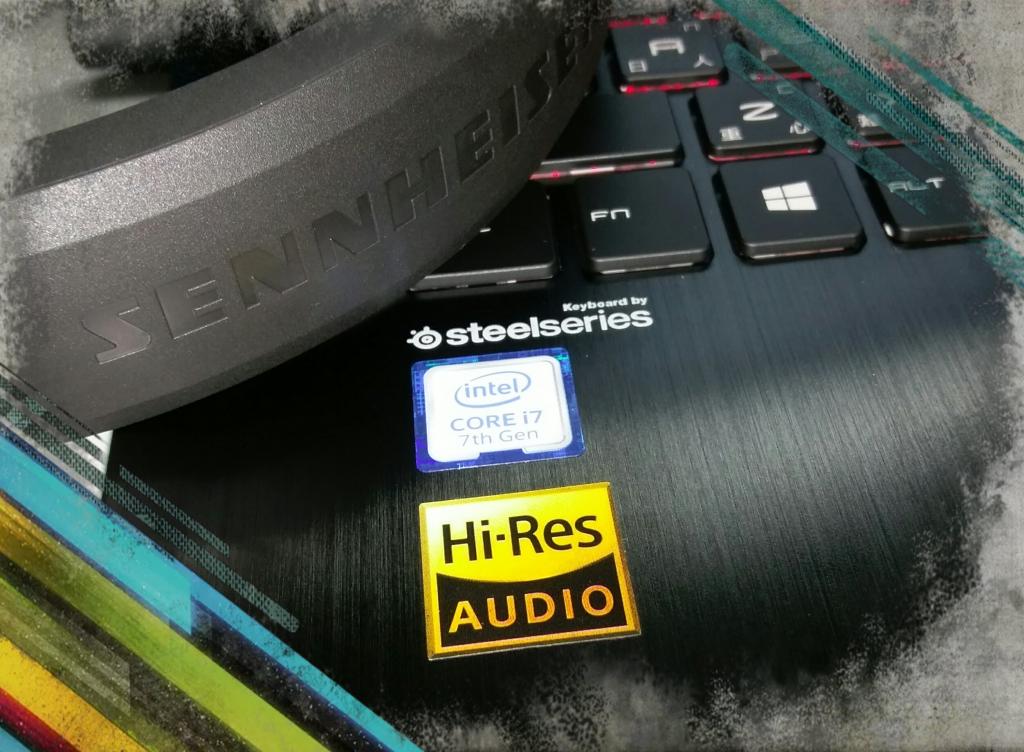 ↑↑ Consumer audio products that come with the "Hi-Res AUDIO" logo indicate that the product meet the specification required for a high resolution audio product, as defined by Japan Electronics and Information Technology Industries Association (JEITA)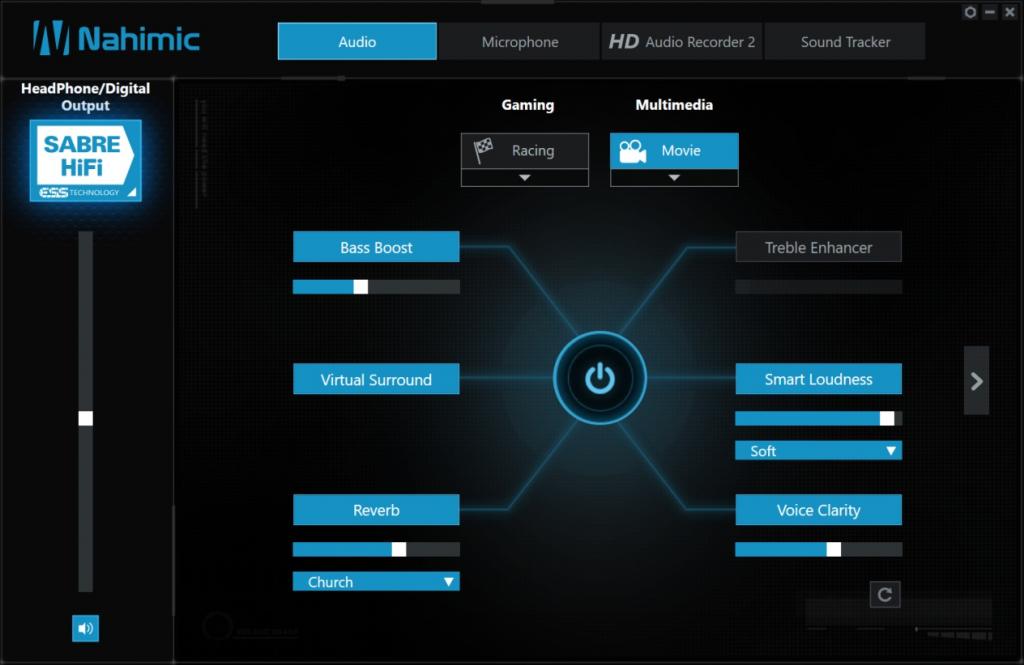 The exclusive audio software, Nahimic 2, is designed to give users the best audio experience, offering various audio effects and automatic recording function. Find the Nahimic launching icon on the desktop or the system tray in the lower right-hand corner of screen. Click on this icon to launch the Nahimic 2 application.
Visit the driver download page of your product on MSI website and download the latest Nahimic and the audio driver to update the system.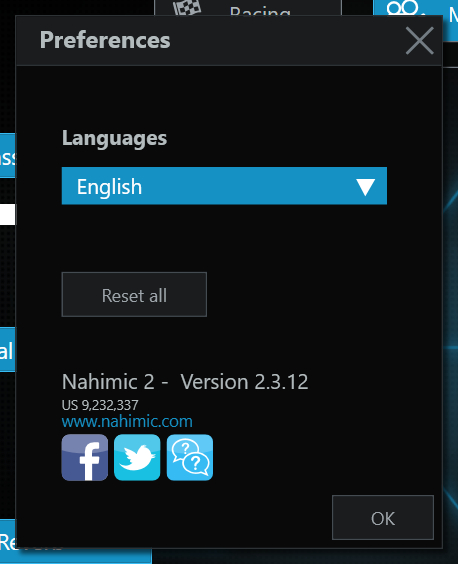 Nahimic's UI is composed of a main window with 4 tabs, which are Audio, Microphone and HD Audio Recorder 2, Sound Tracker and a Preferences window.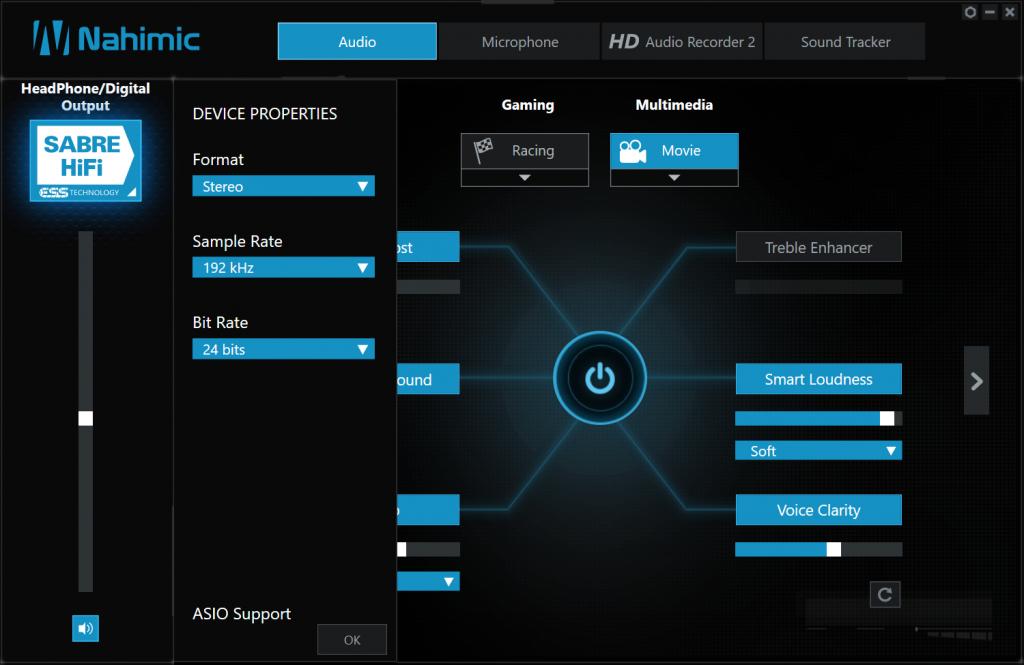 If you plug in the headset and choose the headset AMP, the software will show the ESS SABRE HiFi logo. You could see the volume control is independent, not related to internal speakers AMP.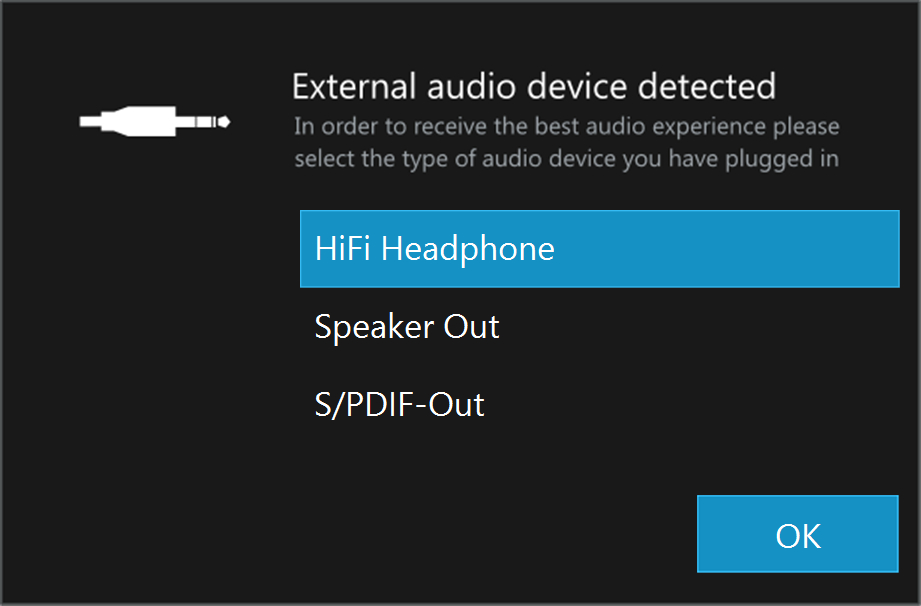 By clicking on the speaker icon, you can now access your device properties which may be modified.
Furthermore, users could adjust the format of the audio output, sampling rate up to 192kHz, Bit Rate up to 24bit. This setup could make sure the output level remaining in the highest quality, which is the advantage of ESS SABRE HiFi AMP.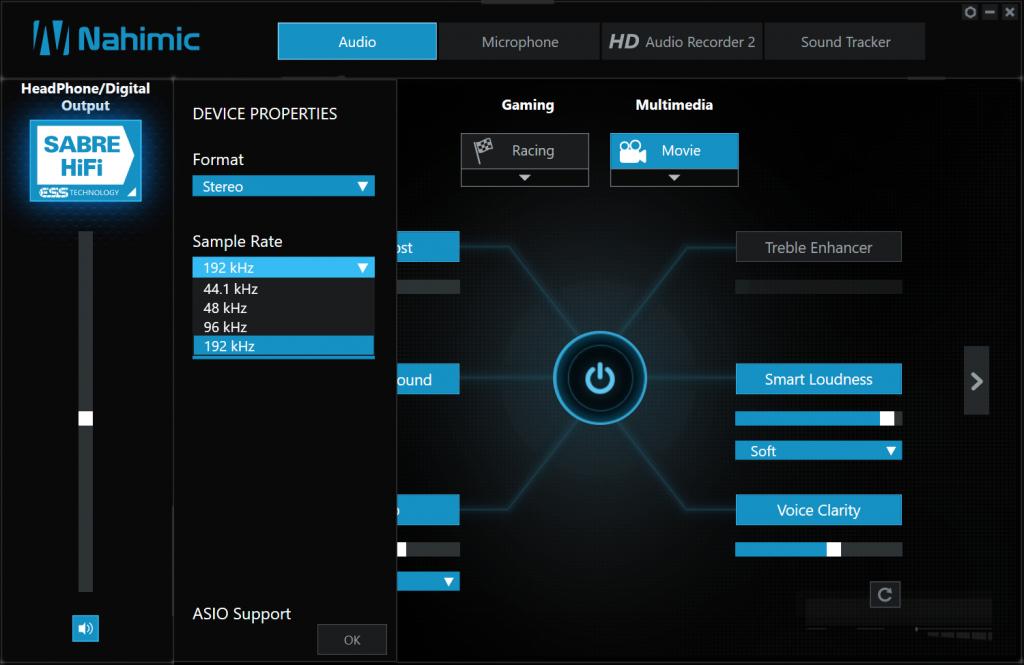 Device properties panel allows you to choose between 3 settings.
1. Format
Allows users to change the format of the current device.
2. Sample Rate
Allows users to change the sample rate of the current device.
3. Bit Rate
Allows users to change the bit rate of the current device.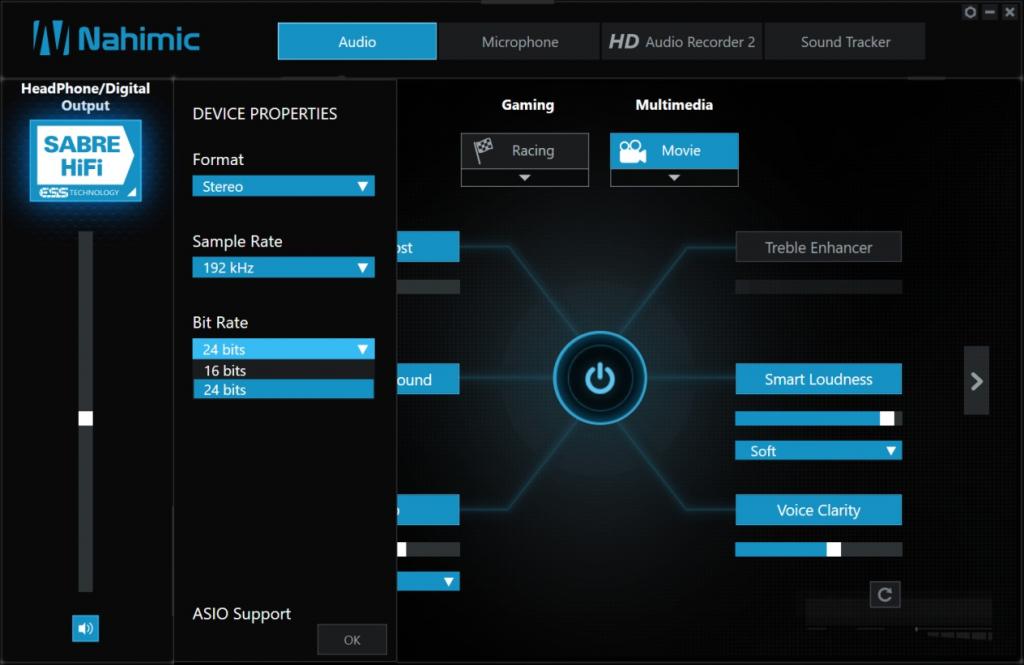 Nahimic 2 allows you to choose among seven EQ settings to fit your audio experience: Flat, Punchy, Deep & Bright, Warm & Crunchy, Bright, Deep and Custom. The values of each preset EQ setting cannot be adjusted.
By default, there is a preset EQ setting appointed to each audio profile, however the preset EQ for each audio profile is allowed to change in accordance with personal preference. For instance, the default EQ setting for Music profile is Flat. But it can be re-selected from any other EQ settings for the Music profile, and the preference will be saved.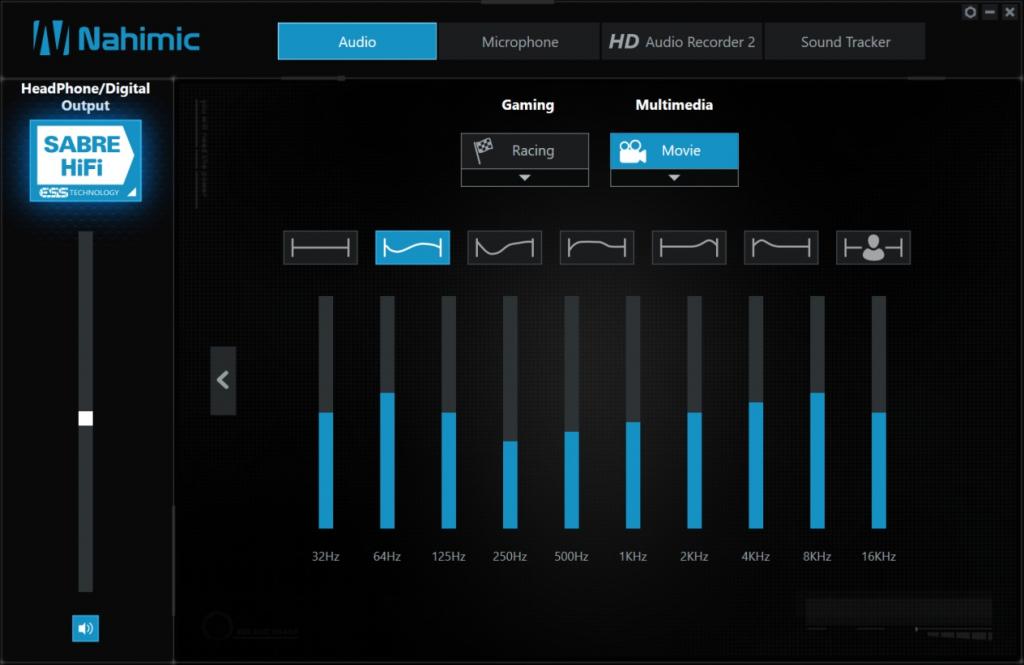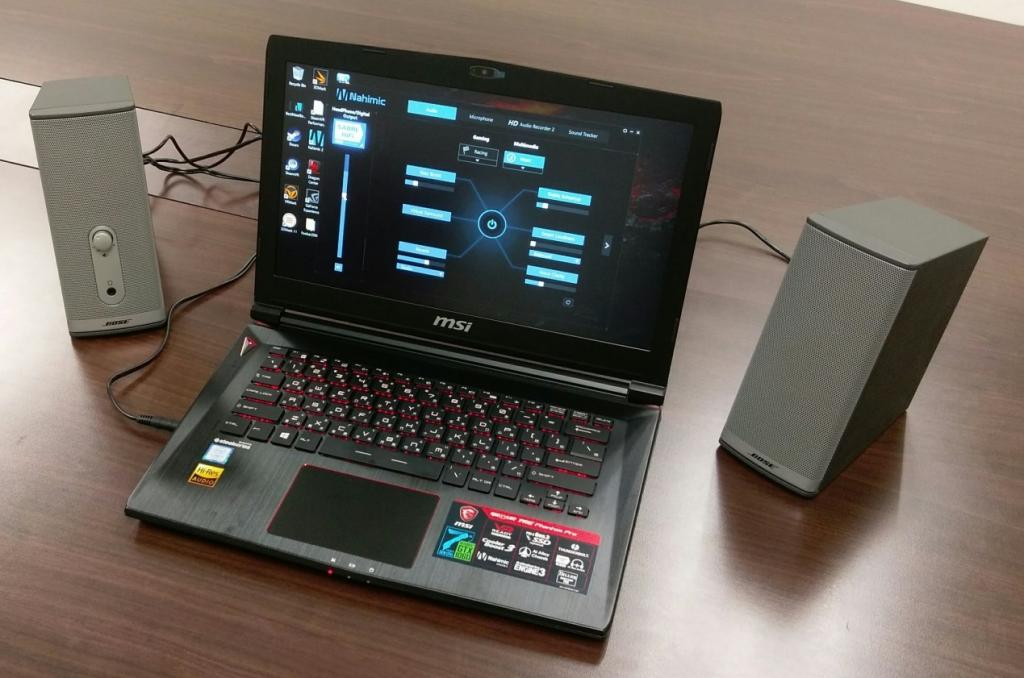 ↑↑ The Bose Companion 2 Series II is a 2.0 AC-powered computer speaker system.
When connecting Bose Companion 2 Series II to GS43VR 7RF, those who listen to music loaded with low-end action, such as hip-hop, or metal, may sense a lack of impact with the speakers.
I try to change the sample rate form 44.1 kHz to 192 kHz with Nahimic 2 software.
This speaker comes across as more refined and thoughtful even though the original music sounds already fantastic. They deliver a rich bass sound without a subwoofer and have a great range from deep tones to high tones.
I found the Bose Companion 2 Series II speakers works best with music, youtube video, and movie. Now I have the amazing sound from these speakers throughout my room.