{{blogList.blogTitle}}
On Computex 2017, MSI launched a new desktop gaming series, called "Infinite". The MSI Infinite A gaming desktop is inspired by gamers that have a never-ending desire to GAME. To support true gamers we want to give them a PC to start gaming but also one for the future. One with Infinite possibilities to play the way you want.

Vertical Graphics Card Design
As a true gamer to game and fight with each other is always the main purpose while gaming. We believe most of the gamers will face the same problem with their heavy powerful graphic card. It may be a cause to break the PCI-E slot of your motherboard or even bending the graphics card. To solve this problem, we use a vertical graphics card design. This design helps gamers to prevent any damage that may happen during traveling and save the time to uninstall/upgrade your graphic card.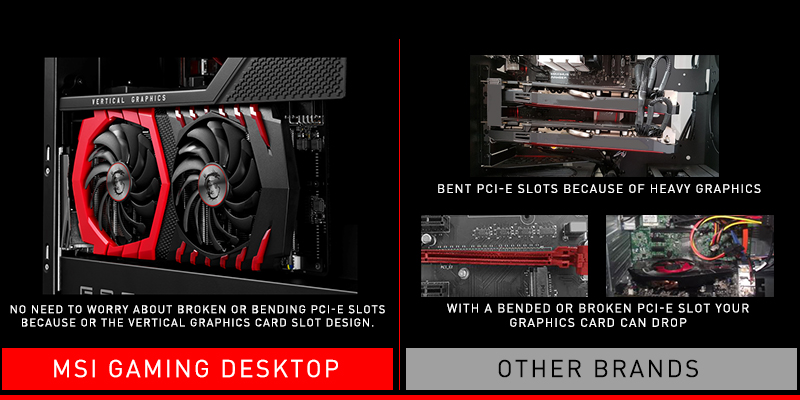 Personalize Your Gaming Rig
MSI Infinite A features Mystic Light. This will allow you to control and change the color to your favorite and give this gaming rig a personal touch. The front panel has a special electric circuit print design, giving you different in-game experience with 16.8M controllable colors and 12 different effects. You can select any of the colors from the palette to match your systems' design, to help create personalize gaming rig.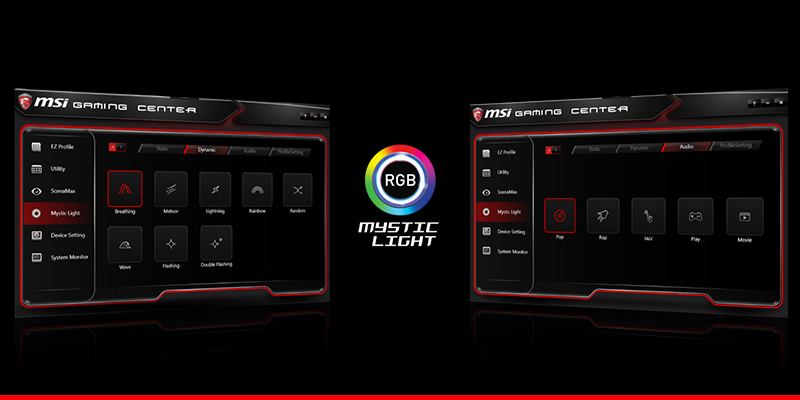 VR Friendly DNA
To make a connection with the VR world, MSI Infinite A is also gives a solution to make your connection become easier. First, the Infinite A has a HDMI port on the front panel. This helps you to connect your VR device without worrying about to find the correct slot at back of your gaming rig. Also, this Infinite A equips powerful software to give you the best VR gaming experience: One-Click-VR. One-Click-VR is software that helps you to boost-up your gaming pc with a simple click. Automatically doing all a hardcore setup to get you the best experience in the VR world.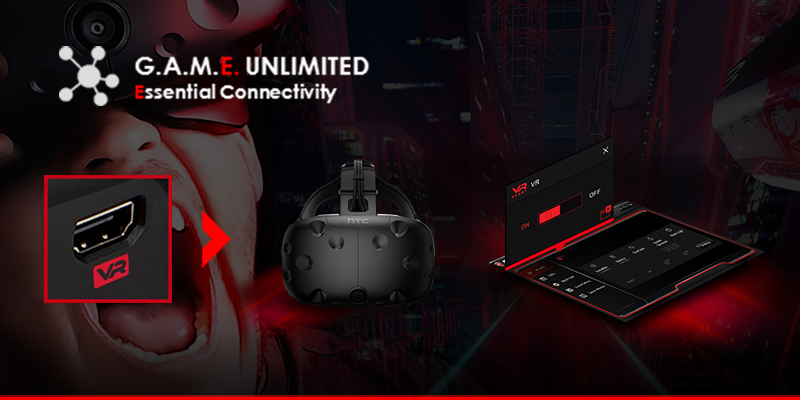 If you want to know more information about MSI Infinite A or Infinite series, you can always check and get more detail at the
MSI Infinite A product page: https://www.msi.com/Desktop/Infinite-A.html
And if you want to know more about G.A.M.E Unlimited features, this is the page for you: https://www.msi.com/Landing/msi-kabylake-gaming-desktop