Let's face it
Most, if not all gaming laptop manufacturers are adamant on producing the latest NVIDIA or AMD GPU, latest Intel CPU, fastest RAM, or largest SSD, and blah blah and so on. Even emphasis on having a robust and an aggressive design outweighs the importance of others. But what about audio!?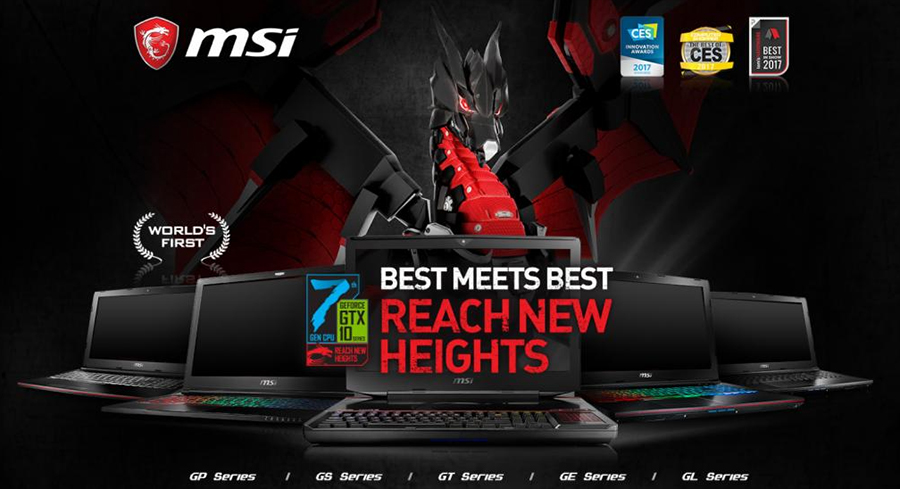 Easily one of the most overlooked and underrated features of all time. Audio is just as important as visuals; and if you really think about it, why would visuals be without the aid of extraordinary sound? The level of immersion and realism is, dare I say, heavily dependent on the quality of the audio; the crackling sound from breached walls, explosions from shells, battle cries from the charging men, or even the screeching cries from apparitions, all attribute to how games are meant to be played [not stealing quotes from NVIDIA of course;)]
Nahimic 2+, one of the finest audio enhancer software that delivers two things: 7.1 virtual surround sound(requires a decent headset), and exceptional audio quality with wide-range of customisations

3 leading innovations:
1
st
to have 7.1 virtual surround on a laptop
1
st
to be certified with High-Res audio
1
st
to have Nahimic VR

Let's take a look at the interface
Simple, intuitive, and it works
If you turn Nahimic on and off, you could immediately notice a difference in quality. The sound just feels a lot more rich and saturated as opposed to without
Nahimic also complements SABRE HiFi, as indicated on top left-hand corner
And of course, wide range of sound settings for you to explore. In addition, you can set up multiple profiles as well for both Gaming and Multimedia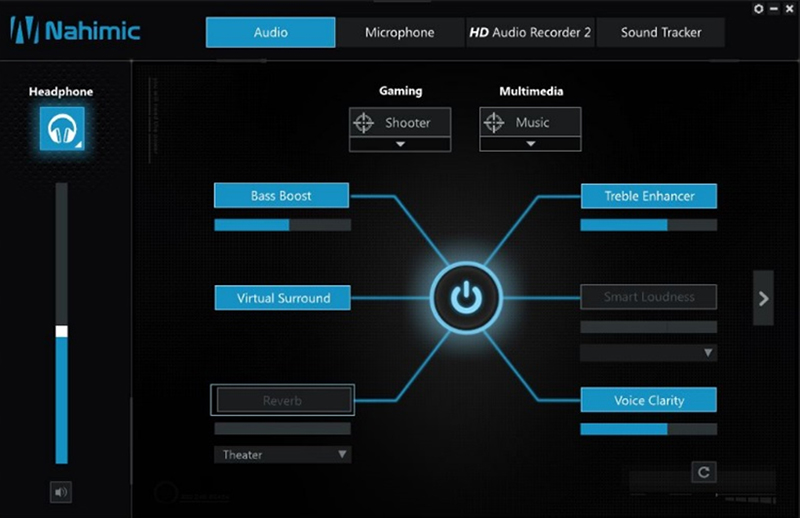 Gaming & Multimedia
"Gaming" already has several preset profiles for different gaming genres; such as FPS, role playing, strategy, racing, and more!
You can always change settings to your liking. Same for "Multimedia", there are also presets for Music, Movies, and so on
Its simplicity and functionality are its greatest strengths, and also because they work like a charm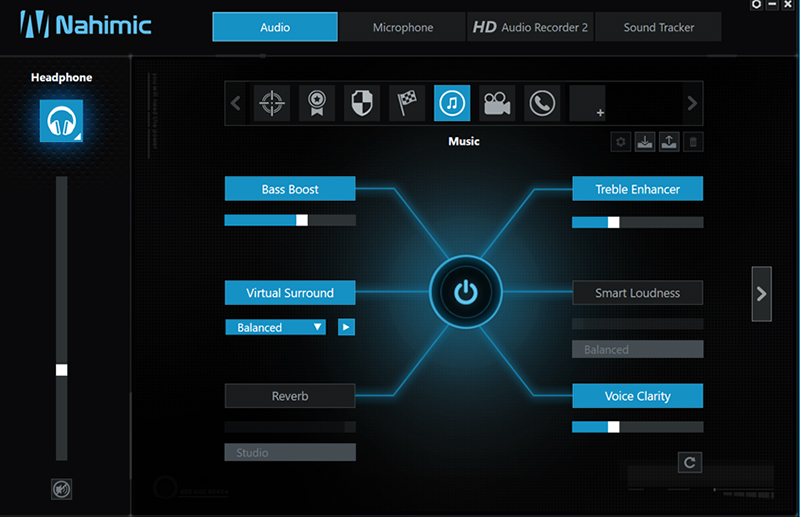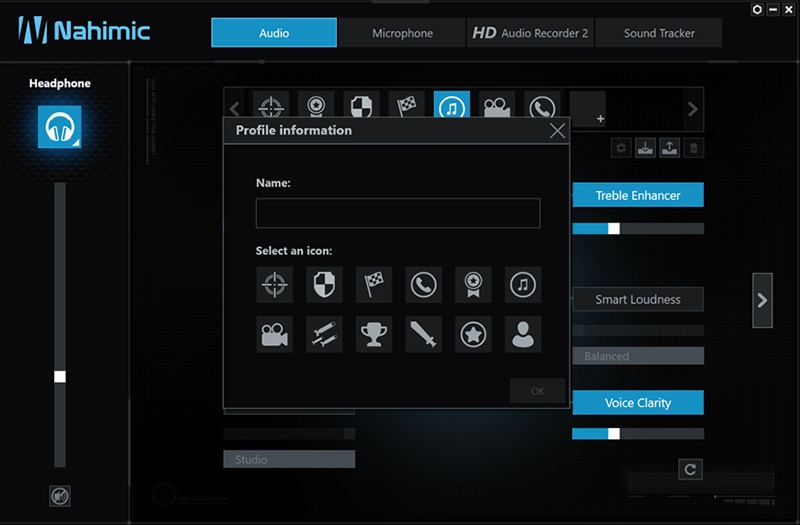 Sound Tracker
If you haven't been blessed with this feature, you'll definitely want to hear this one out
It is built-in to Nahimic 2+, it shows the direction the sound is coming from (refer to images below)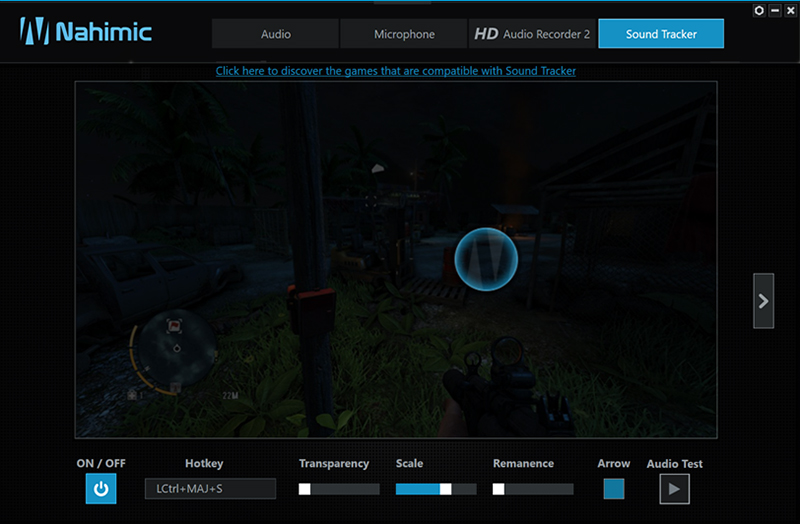 If the image is too vague for you, check out the link
">
Why need sound tracker you ask? Why not?!
Think of it as one of those motion sensors from the movie Alien, and your enemies will before they even realize what killed them
Is it hax? Absolutely it is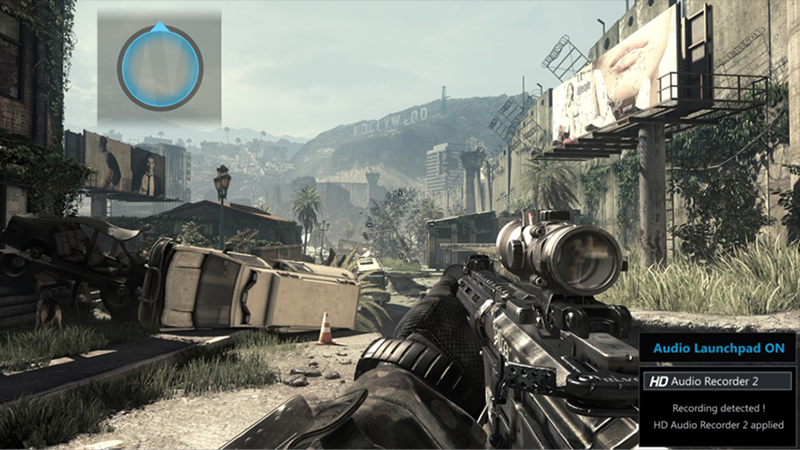 Nahimic VR

What is Nahimic VR anyway?
Well, let's just say it's 7.1 virtual surround sound even when playing in VR. It is industry's first to incorporate such an exceptional audio enhancer inside a gaming laptop. And so far only MSI incorporates Nahimic in their gaming laptops and desktops
Nahimic 2+ & Nahimic VR will be coming soon
Stay tuned for more updates