Hey Gamers , After counting down for three months, we finally launched the Aegis @ PAX EAST, our latest powerful Gaming Desktop PC. Thank you for your patience, the Aegis is absolutely worth the wait. Are you ready for Aegis? Well, let's fire up!!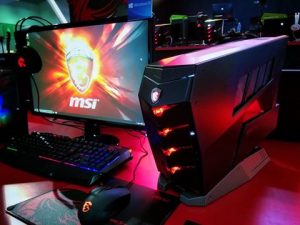 HARNESS THE POWER OF GAMING Meet the Aegis: The next generation gaming desktop PC. Designed from scratch and built from the ground up, the Aegis is the perfect platform to build your next gaming performance PC. Aegis is a gaming desktop PC full of Gaming DNA, supporting a desktop solution graphics card , is easy to upgrade and has tons of MSI exclusive features. You simply can't miss out on Aegis.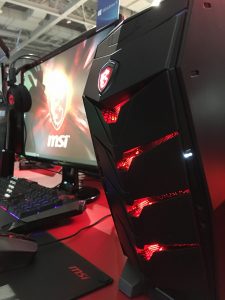 To introduce our new member of Gaming to gamers , we prepared lot of experience opportunities to gamers @PAX East.
E-Sport Experience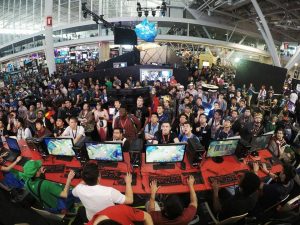 We prepared 5 VS 5 league of Legends tournament on the MSI booth , the player who was chosen by the host could come on stage to join the contest , and experience Aegis at first hand.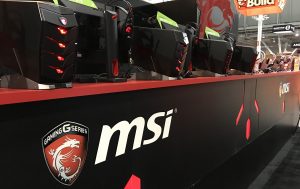 There was always a battle on the stage, two teams were going to fight to the death! Which Team do you pick ? Team Aegis or Team Laptop ?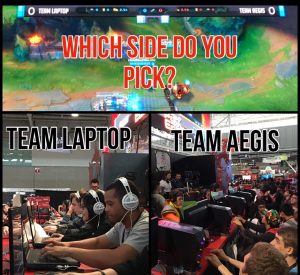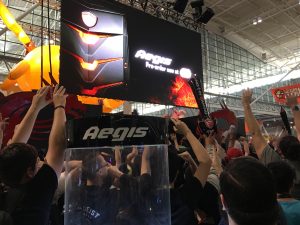 The crowd was shouting loud for Team Aegis.
The future of Gaming : Aegis Spotlight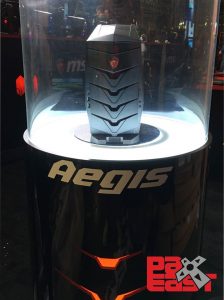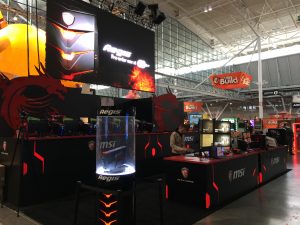 Just like a masterpiece in a museum, you can view 360 degrees of Aegis in a spotlight kiosk , and take pictures with it and some gamers even could win the MSI 30th anniversary Lucky dragon doll.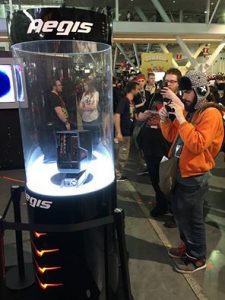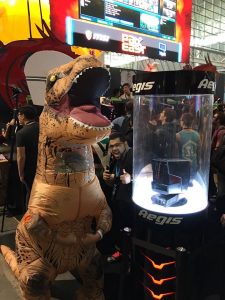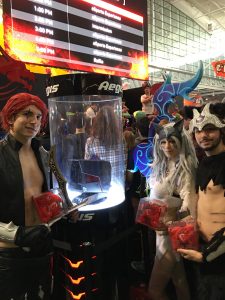 Newegg preorder Aegis
If you're interested in Aegis and can't wait to buy it. We also provide a service to preorder Aegis @ the Newegg booth.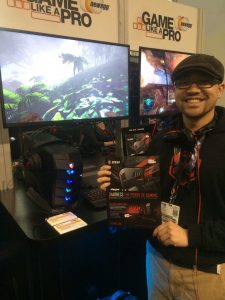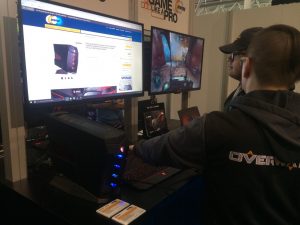 But don't worry if you didn't go to PAX East 2016 , we still offer you the best bundle on Newegg now.
http://www.newegg.com/Product/ProductList.aspx?Submit=ENE&DEPA=0&Order=BESTMATCH&Description=MSI+Aegis+&N=-1&isNodeId=1
If you visited MSI booth , thank you for supporting MSI so much. If you didn't , we're looking forward to meet you the next year ! It's really great to have been in Boston and sharing our Gaming spirit and our great machine Aegis to all of you awesome gamers.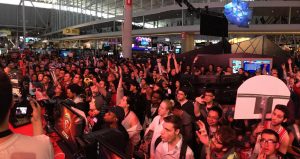 Please follow our Gaming blog, we'll reveal what's inside of Aegis in our next article. See you!