Ashes of the Singularity
WRITTEN BY Shrek
Posted on March 14 2016
---
Humanities imagination toward the future is a journey which never ends. Stardock Entertainment provides a brand new platform with the magic of DirectX 12 adding the flavor. Ashes of the Singularity is the first true DirectX 12 title which introduces you into planetary warfare on a massive scale. It is a real-time strategy game set in the far future. The game's developer believes this game is going to re-define the possibilities of RTS with the unprecedented scale provided by the brand new Nitrous game engine. To get a glimpse of the unbelievably massive scale, check the trailer below and you will get a taste of what to expect.
[embed]https://www.youtube.com/watch?time_continue=5&v=NoN4OXKJ15o[/embed]
If this has tickled your fancy, then be sure to check the second clip to see what the game developer has to say about the game and how it benefits from the AMD technology.
[embed][/embed]
System Requirements ( from http://www.ashesofthesingularity.com/)
Minimum Requirements

 Recommended Requirements

64-bit Windows 10 / 8.1 / 7
Quad-core Intel / AMD Processor
6 GB RAM
2 GB GDDR5 NVIDIA GeForce 660 / AMD R7 360 or Equivalent
DirectX 11
Broadband Internet Connection
5 GB Available Space
1600x900 Display Resolution

64-bit Windows 10
Intel Core i5 or Equivalent
16 GB RAM
4 GB GDDR5 NVIDIA GeForce GTX 970 / AMD R9 390 or Equivalent
DirectX 12
Broadband Internet Connection
1920x1080 Display Resolution or Higher
Click here to learn more about the hardware that MSI recommends for this game.
Graphics Performance with DirectX 12
We've touched on the impact of DirectX 12 on performance in games before.
DirectX 12 allows game developers to maximize use of your hardware resources by optimizing the work order and spreading the workload more evenly across all CPU's cores. Based on rough estimations, you can expect to see around 50% CPU usage reduction while processing the same amount of calculations and up to 20% GPU performance increment. A few months after DirectX 12 was launched we began to see more and more media testing results showing that DirectX 12 is indeed promising, especially on AMD based systems. A study by well-known worldwide hardware media Tom's Hardware shows that the AMD Fury X currently dominates the show, with GTX 980 Ti and R9 390X following closely. These cards obviously exceed the recommended system requirement from Stardock. If you're looking for the ultimate gaming experience however, you're most likely looking at a multi-GPU setup. On the other hand, power consumption is still something to watch out for on the current R9 products. So if you have an AMD rig, we do recommend that you maintain a bit more of a buffer on power supply to ensure you don't run into any issues.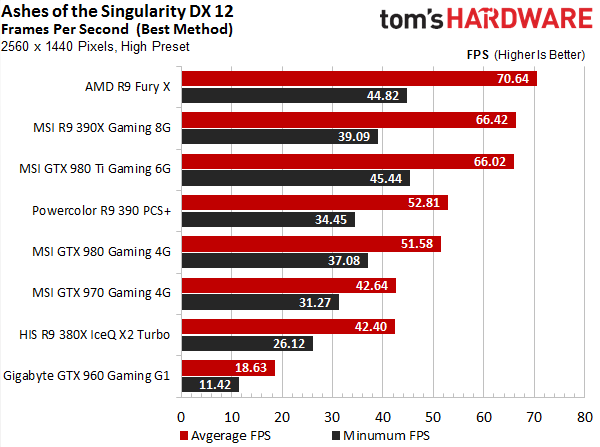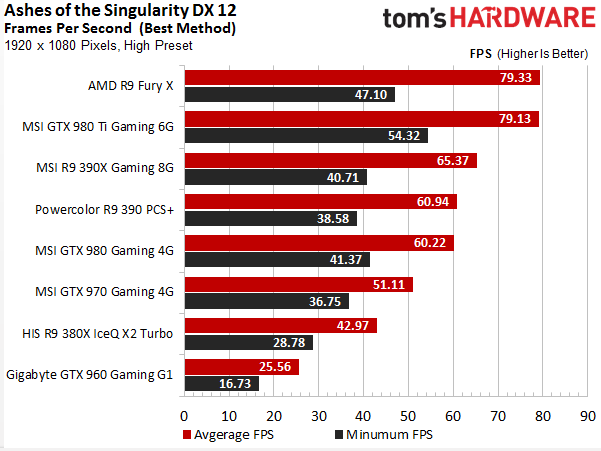 MIND OVER METAVERSE!
From March 14th to May 15th, with purchase of an eligible MSI RADEON R9 380 series graphics card, you can get the Ashes of the Singularity free! For more information, visit www.amd4u.eu/ashesofthesingularity .

As a close AMD partner, we also intend to include AMD Radeon graphics cards in our Smooth Gaming video series. 
Stay tuned for benchmarks with the latest games and hardware to make sure you always have the best possible gaming experience.
HAPPY GAMING!