Built from scratch, sharp as a samurai sword
WRITTEN BY Xeno
Posted on April 22 2016
---
On the 22th of April we will launch our new generation Gaming Desktop PC MSI Aegis. Time to give you an insight in the incredible and unmatched looking design of the MSI Aegis. 

We wanted to revolutionize the Gaming desktop looks. To do this, we went back to the drawing board for Aegis, and designed it from scratch. It is important to have great performance in games, but gamers also like to have a incredible looking gaming case. So we came up with Aegis. It looks sleek and just gives that something extra gamers wants. Also the case is compact so you can easy carry it to any LAN-party or Tournament.
Carry to a Lan-Party
Talking about carring the case, if you want to transport your Aegis gaming machine to your next gaming den or LAN-party we have come up with an excelent solution for this. The MSI Aegis will feature an useful handle situated at the top-back of the case and can be used to pick up and carry this lightweight gaming beast around easily.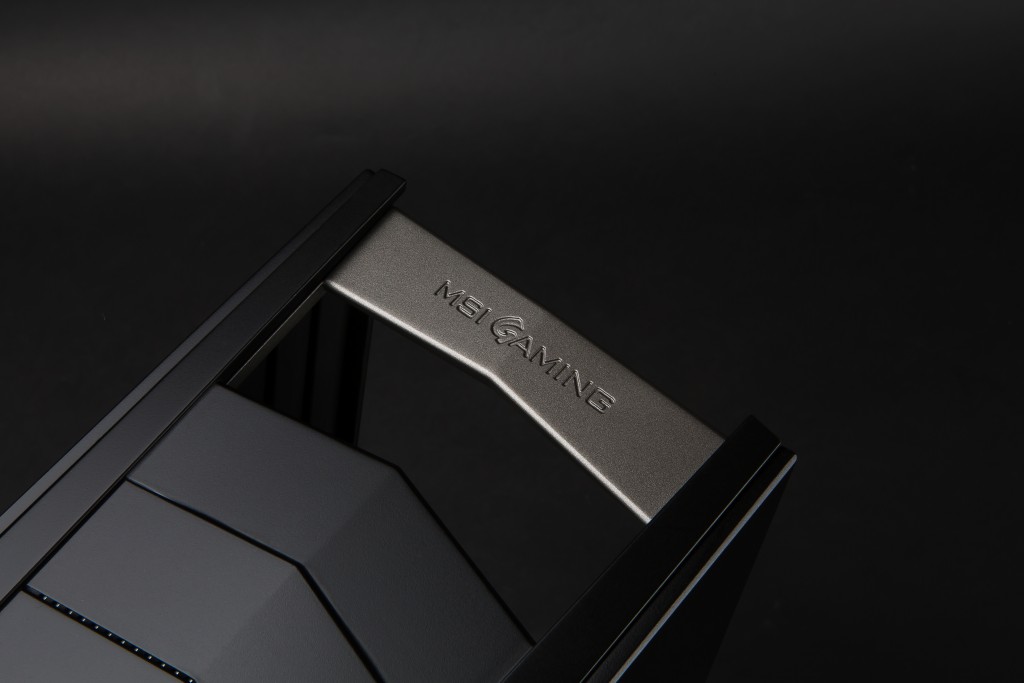 Mystic Light
So we have some good looks, but what if you want to give the Aegis its own style? Make it look like it's on fire or as cold as ice. Well, choose your style with Mystic Light RGB LED built into the front of the case and select any of the colors from the palette to match and give Aegis its own gaming look. Or use breathe, gradient or Gaming & music modes.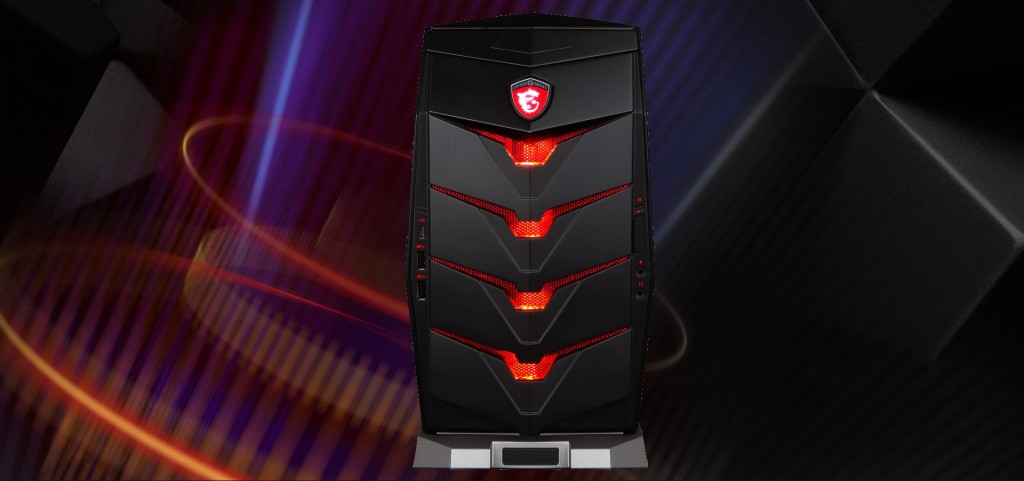 Design Video
Want to keep informed about MSI Aegis? Subscribe on the Aegis newsletter here and don't miss anything!