{{blogList.blogTitle}}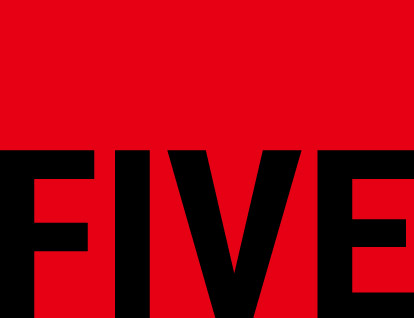 REASONS TO GAME ON MSI Z170 MOTHERBOARDS
You expect nothing but the best in speed, sound and performance when upgrading your gaming rig. The MSI GAMING motherboards are designed by gamers, for gamers. Better yet, the MSI Z170 GAMING motherboards are custom made for any gamer, whether you are an avid MOBA player or hardcore FPS player, these motherboards ensure the best performance and give you a competitive edge on the battlefield.
To identify which model suits your gaming needs best, we divided them into three segments: Enthusiast Gaming, Performance Gaming and Arsenal Gaming. Check out more below and find out why MSI GAMING motherboards are the perfect choice for any gamer.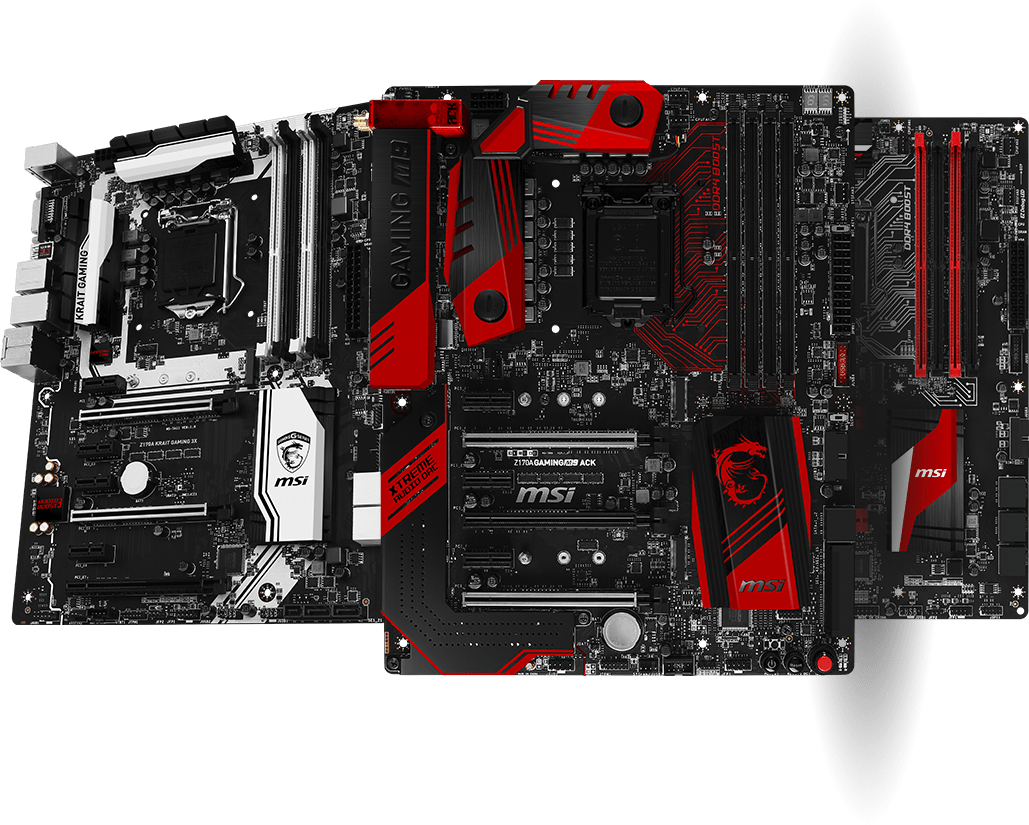 BEST PERFORMANCE & STABILITY
MSI GAMING motherboards are dedicated to deliver ultimate performance and the best gaming experience. DDR4 Boost ensures your system is always running at maximum speed and perfectly stable. Steel Armor protects the motherboard and your precious gaming graphics card against bending.
By using industries' latest technology standards and military class components, tuning each model to perfection with the help from professional gamers and world's best overclockers, we make sure each generation of MSI GAMING motherboards are truly certified for gaming.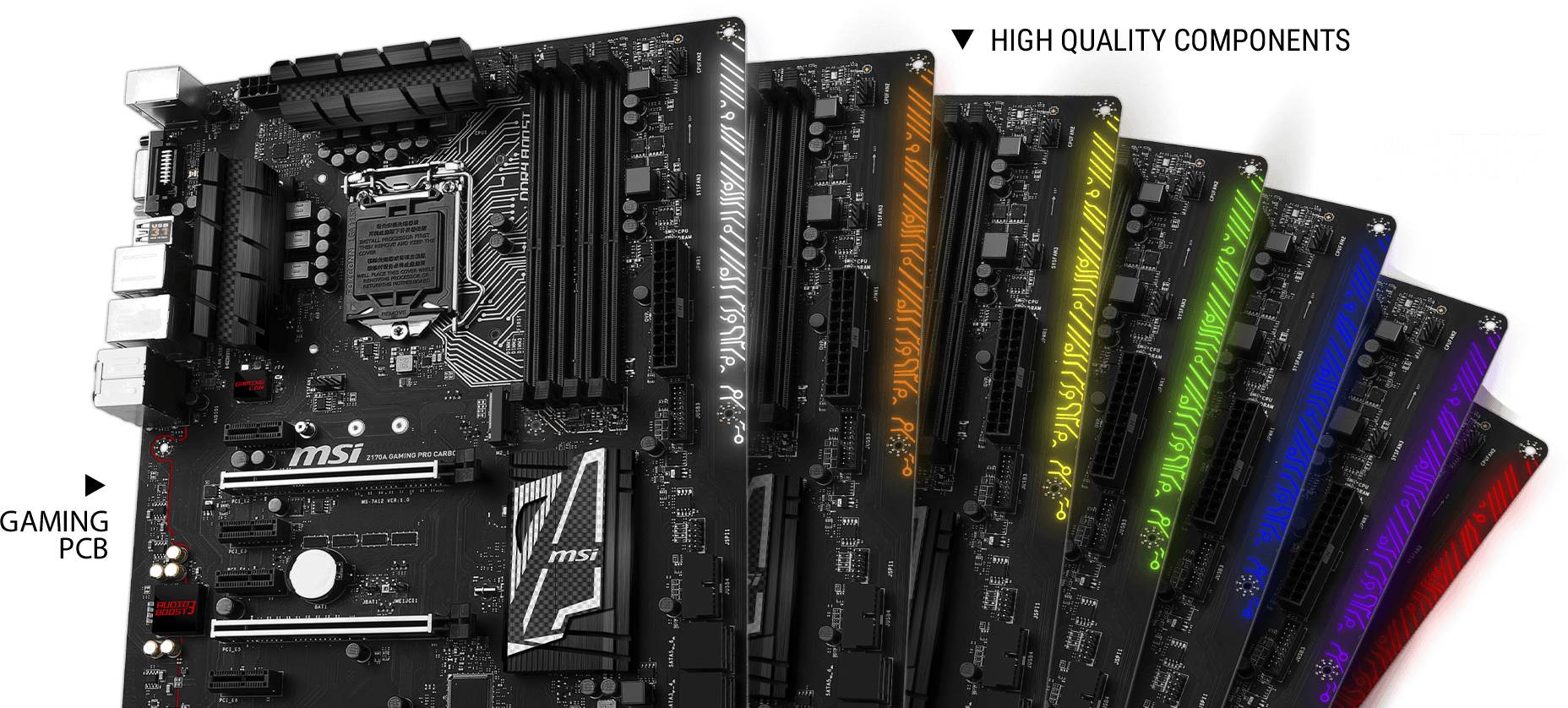 PREMIUM FEATURES & COMPETITIVE EDGE
With game changing performance come game changing features. MSI's premium gaming features include uniquely designed MSI additions as well as industries best options for a competitive gaming experience. GAMING LAN makes sure you game with lowest latency and reduced lag. To give you that edge on the battlefield Audio Boost, powered by Nahimic Sound Technology, offers a truly immersive sound experience to locate your enemy with pin-point accuracy.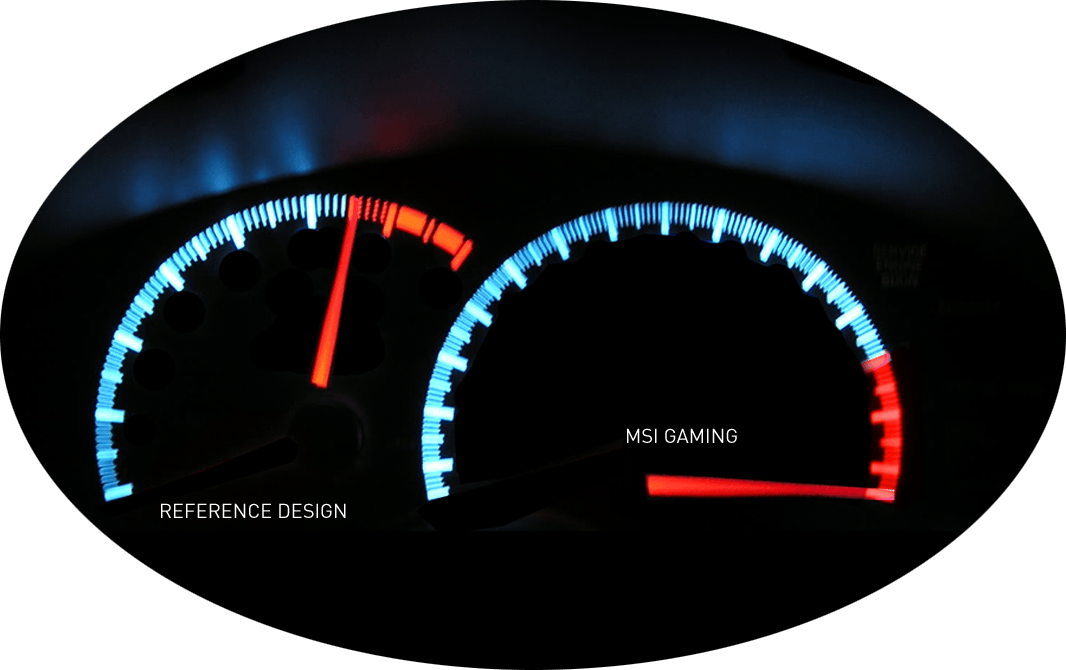 Speed

Sound

Stability

Special


Benefits with Z170A GAMING M9 ACK
Killer™ DoubleShot Pro - Killer™ Gaming LAN 1Gbps - Killer™ Gaming Wi-Fi AC 867 Mbps
$ 99.95
DDR4 Boost
$ 19.95
USB 3.1 Gen2 Type-C & Type-A
$ 20.00
Military Class V
$ 29.99
XSplit Gamecaster 2 Year Premium
$ 129.90
Game Boost
$ 29.90
Twin Turbo M.2 up to 64Gb/s
$ 45.19
Watercooling heatsink, backplate
$ 79.95
Xtreme Audio DAC
- ESS Sabre Hi-Fi DAC
- C-Media 6632A HD audio processor
- Nahimic Audio Enhancer
$ 149.99
PCI-E Steel Armor
$ 14.50
Total premium value
$ 619.32
MSI GAMING DNA
Priceless
Sound Card With DAC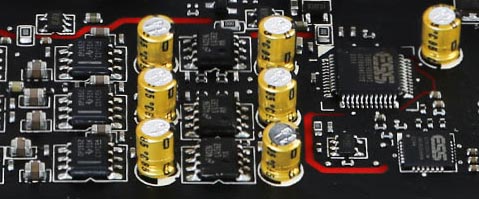 Water Cooling Heatsink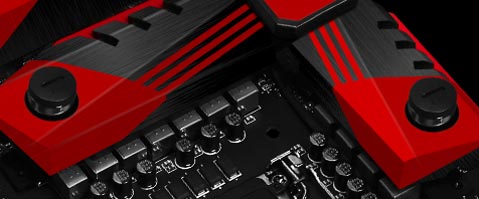 Killer™ LAN + Killer™ Wireless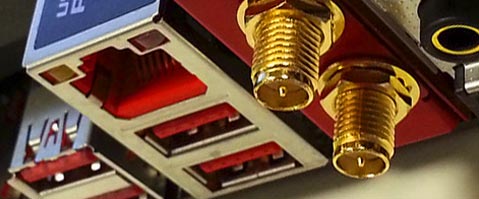 MSI Steel Armor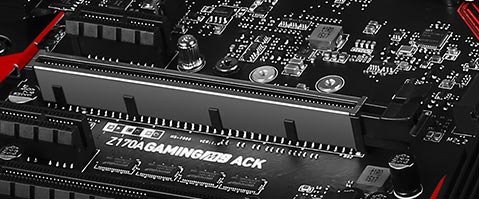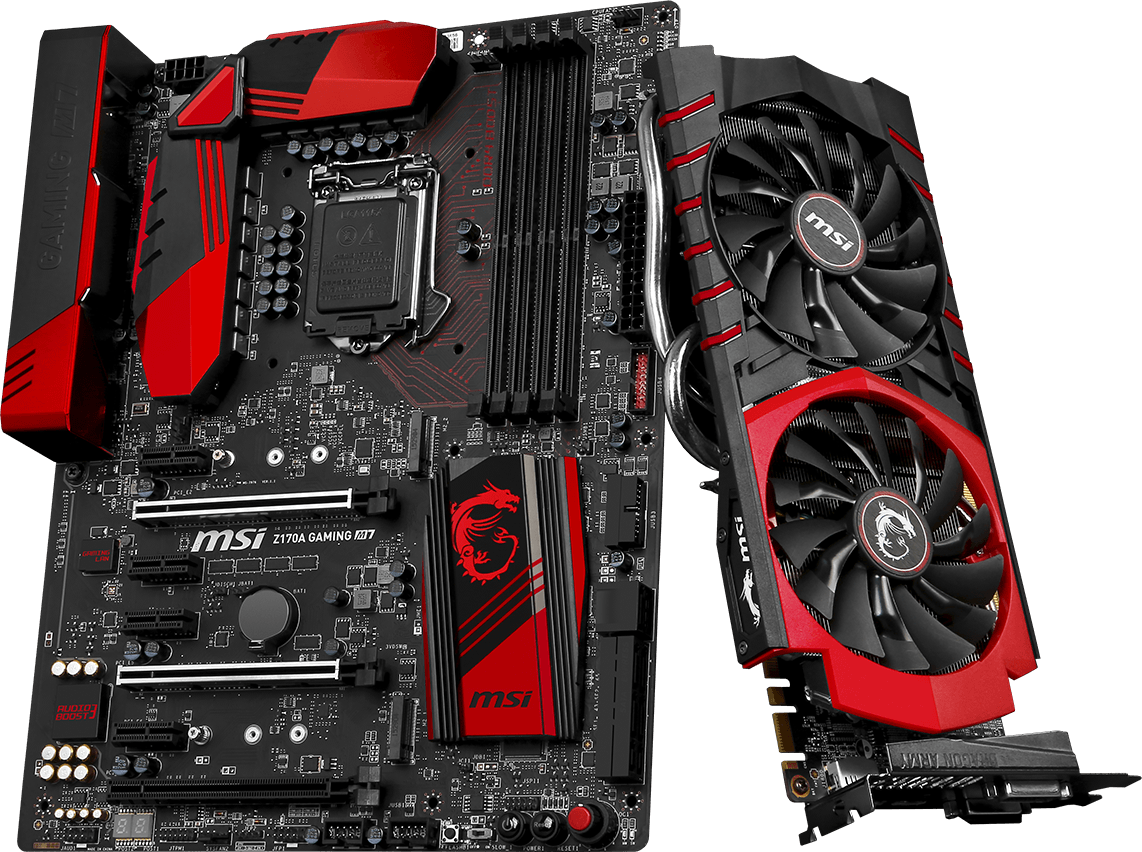 #3
STUNNING LOOKS, MATCHING DESIGN
GAMING on the inside, GAMING on the outside. Attention to detail from the red and black finish to PCB printing, subtle red highlights, feature covers and matte black PCB design truly breathe gaming. Heavy plated heatsinks besides a lot of attention to visual presentation and oversized design, keep your system cool in the heat of battle. The next generation of MSI GAMING motherboards are exceptional in every way.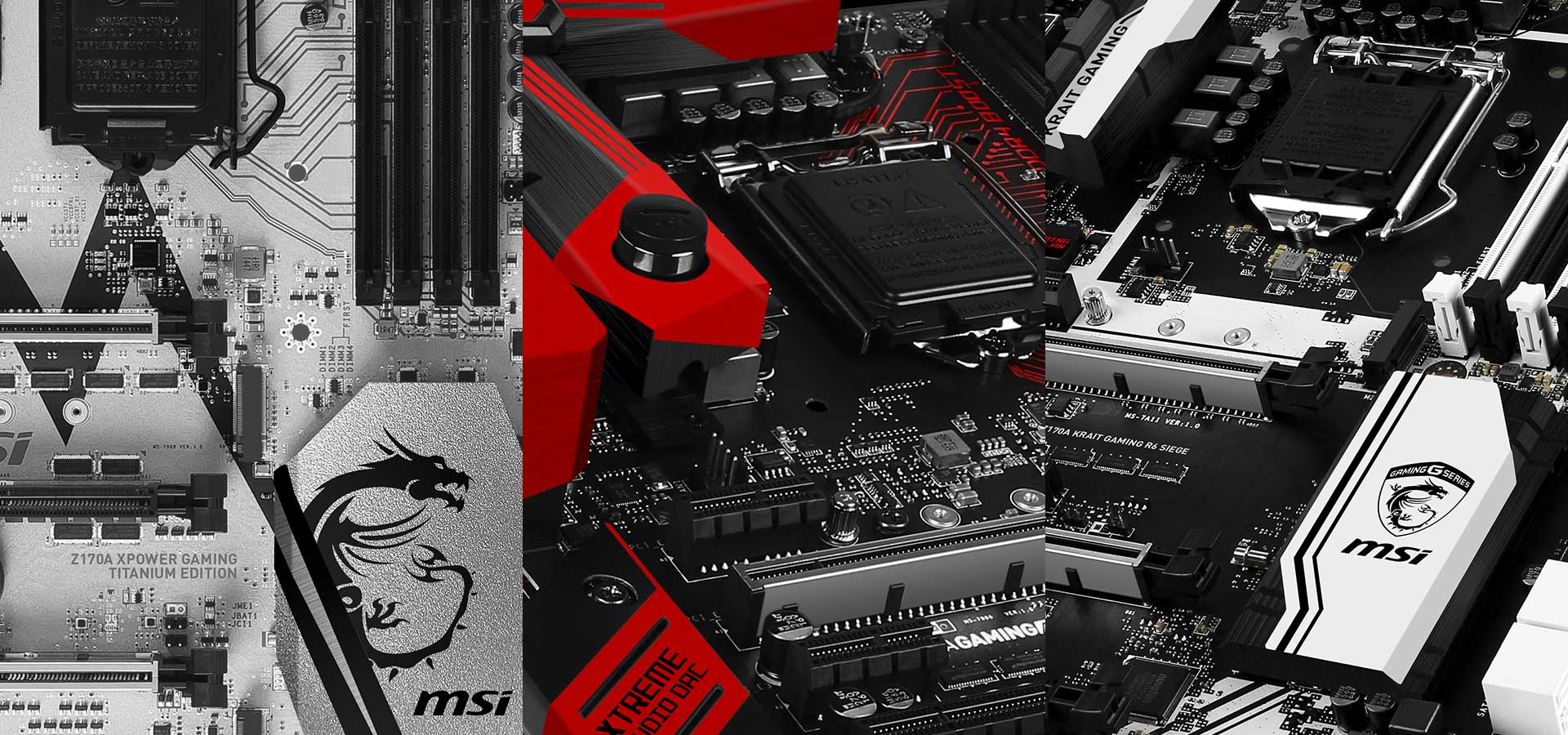 #4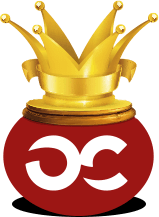 PUSH THE LIMITS
With a long history of breaking world records inherited from MSI's legendary Overclocking motherboards, the new GAMING motherboards have OC running through their veins. Built from the ground up to support heavy overclocking, from its OC PCB to Military Class components, when in need of extra performance, you know the MSI GAMING motherboards are up to the task.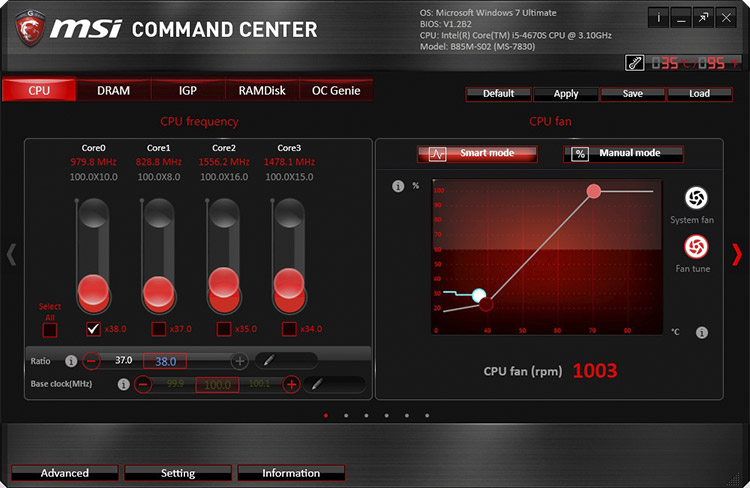 #5
THE BEST GAMING APPLICATIONS
Simply use the MSI Gaming App for optimizations for both CPU and GPU with just a few clicks and see the performance gains on your screen using the OSD settings. All set up to play? Good. With MSI GAMING motherboards you can receive a free 1-year premium license to XSplit or you can use OBS to start recording & streaming your gameplay to the world.