In 1987, the first Metal Gear had born as an military action-adventure stealth video game. This year the Metal Gear Solid – Phantom Pain has published, which is the 11th gen among the series and served as the sequel of Metal Gear Solid V – Ground Zeros. It's set in 1984, the game follows the mercenary leader Big Boss Snake as the ventures into Afghanistan region to exact revenge on the people who destroyed his own organization. The series always had complicated story line and shatter your original perception with unexpected revelations. We've found it won great reputation and highly-awarded globally since the Kojima, who already been famous as game designer and producer, had never made it disappointed results. Till 30/Sep, MGSV the Phantom Pain has shipped 5 million copies.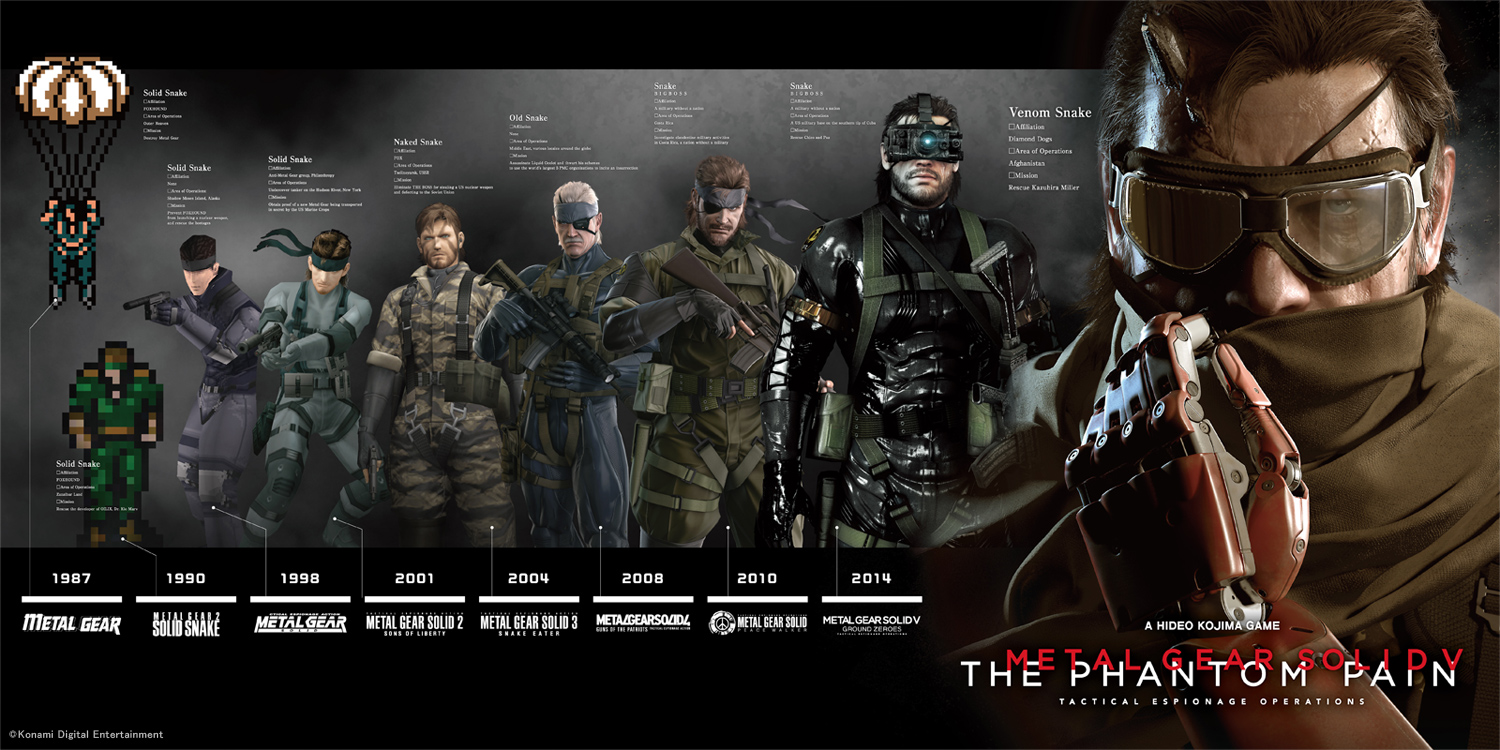 Image courtesy of Konami
As the Ground Zeroes launched, the next gen FOX graphics engine proved its capability and amazed the gamers. Fans of Metal Gear Solid series, let's begin the gameplay and enjoy this outstanding story! Before we start it, there are interesting features of this generation to enhance the gameplay pleasure. We would like to introduce some of them and see what are the differences between generations.
Time and Weather System
It plays a big role in the game as the lighting and visibility will make Big Boss Snake been discovered or not. Every time when commencing the action, the night time table is always recommended. But when it comes to dynamic weather situation, it's another interesting design to be praised. For gamers to sneak in sandstorm or rain would be hard to be found and become easier to finish the chapter.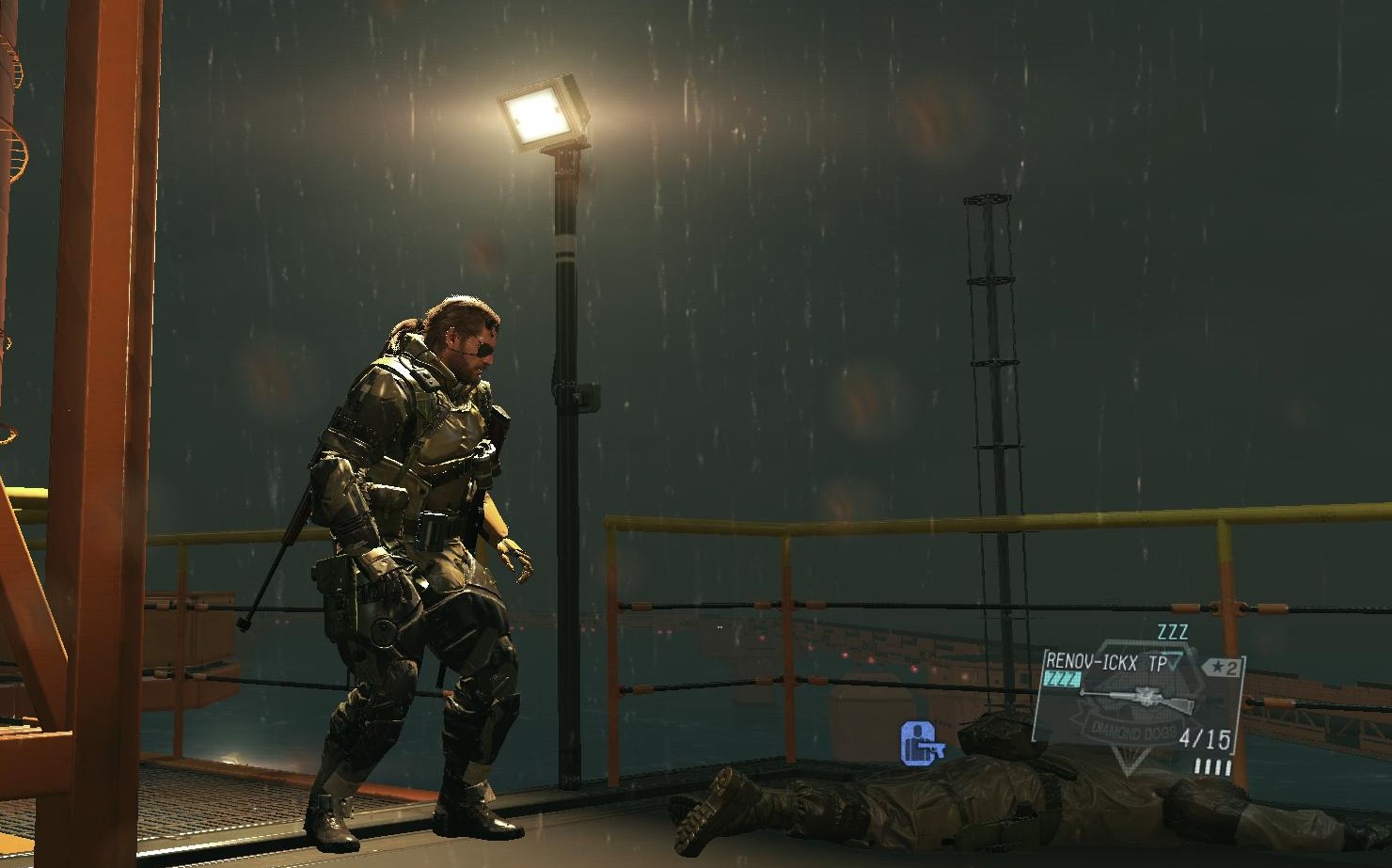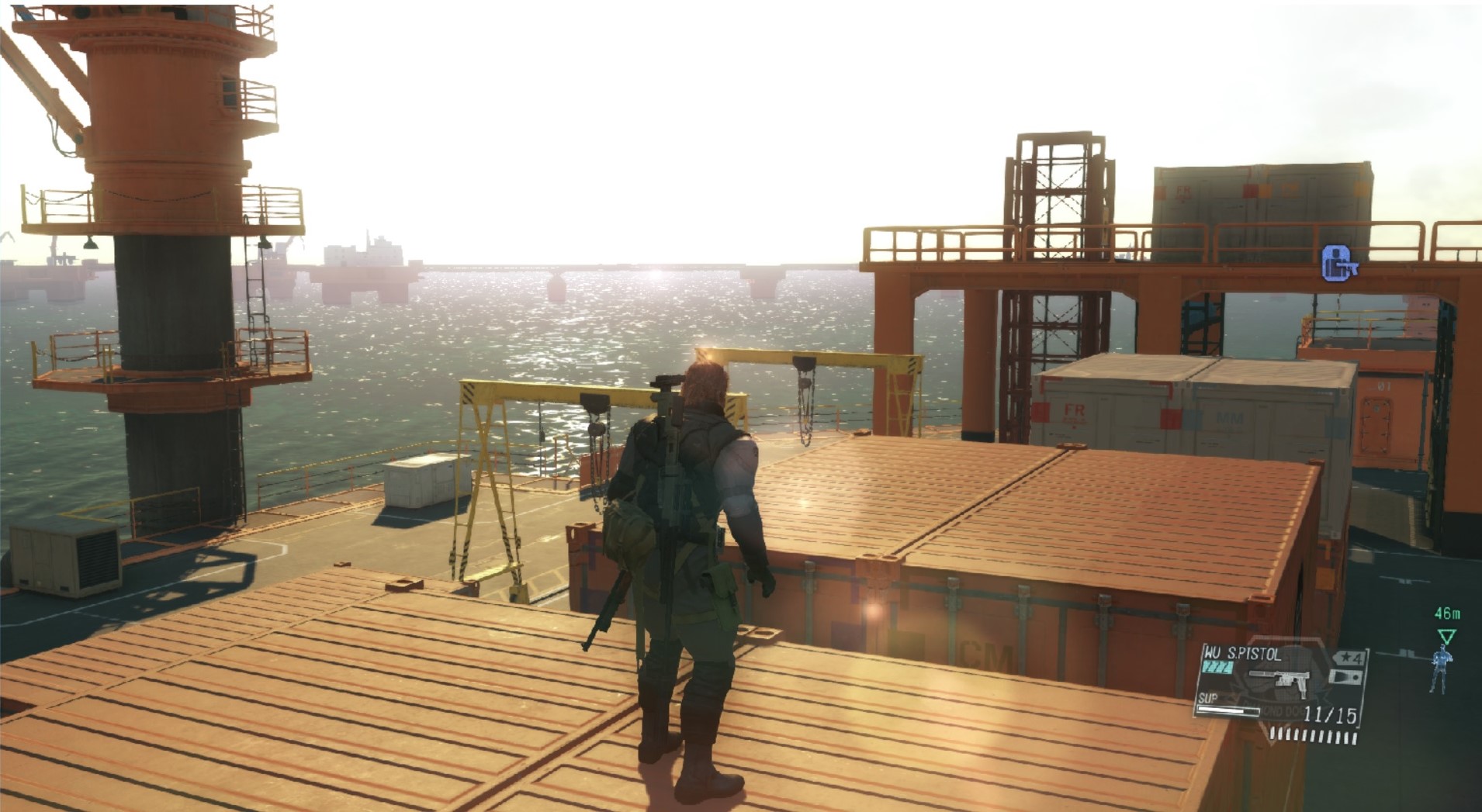 Air-Carrier Combat platform
While Big Boss Snake going out for missions, the UTH-66 Blackfoot is the main transporter between mother base and battlefield. Orders and decisions could still been executed on this platform and gears could be upgraded with advance missiles and solid armor. During specific time it could assist you fighting against the enemy by mini-gun or rockets. This is definitely Big Boss's mobile office with vital weapon.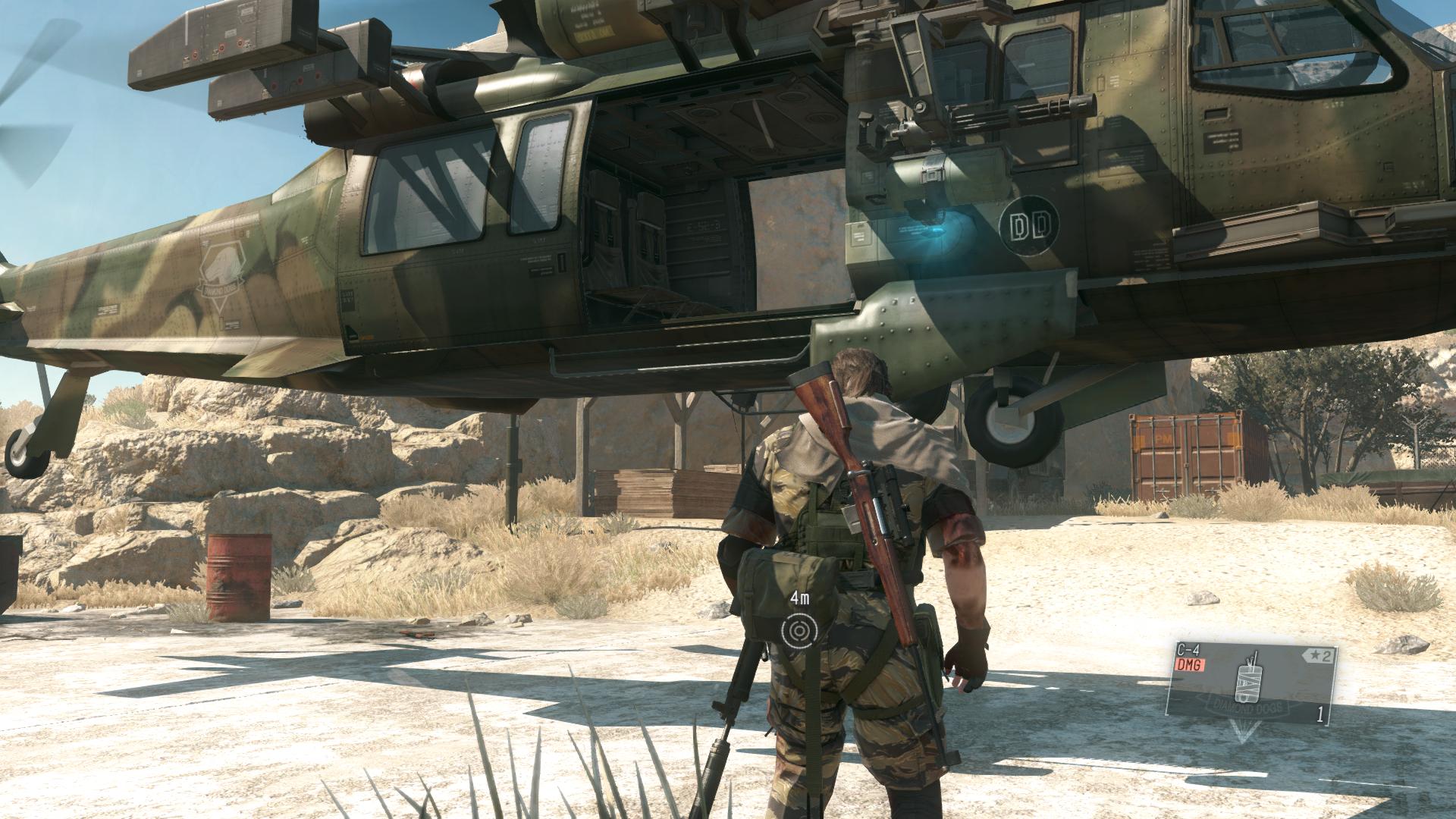 We can find more graphic detailed quality inside the Blackfoot helicopter, like the lighting reflection or bump texture on materials, or notch on Boss's armor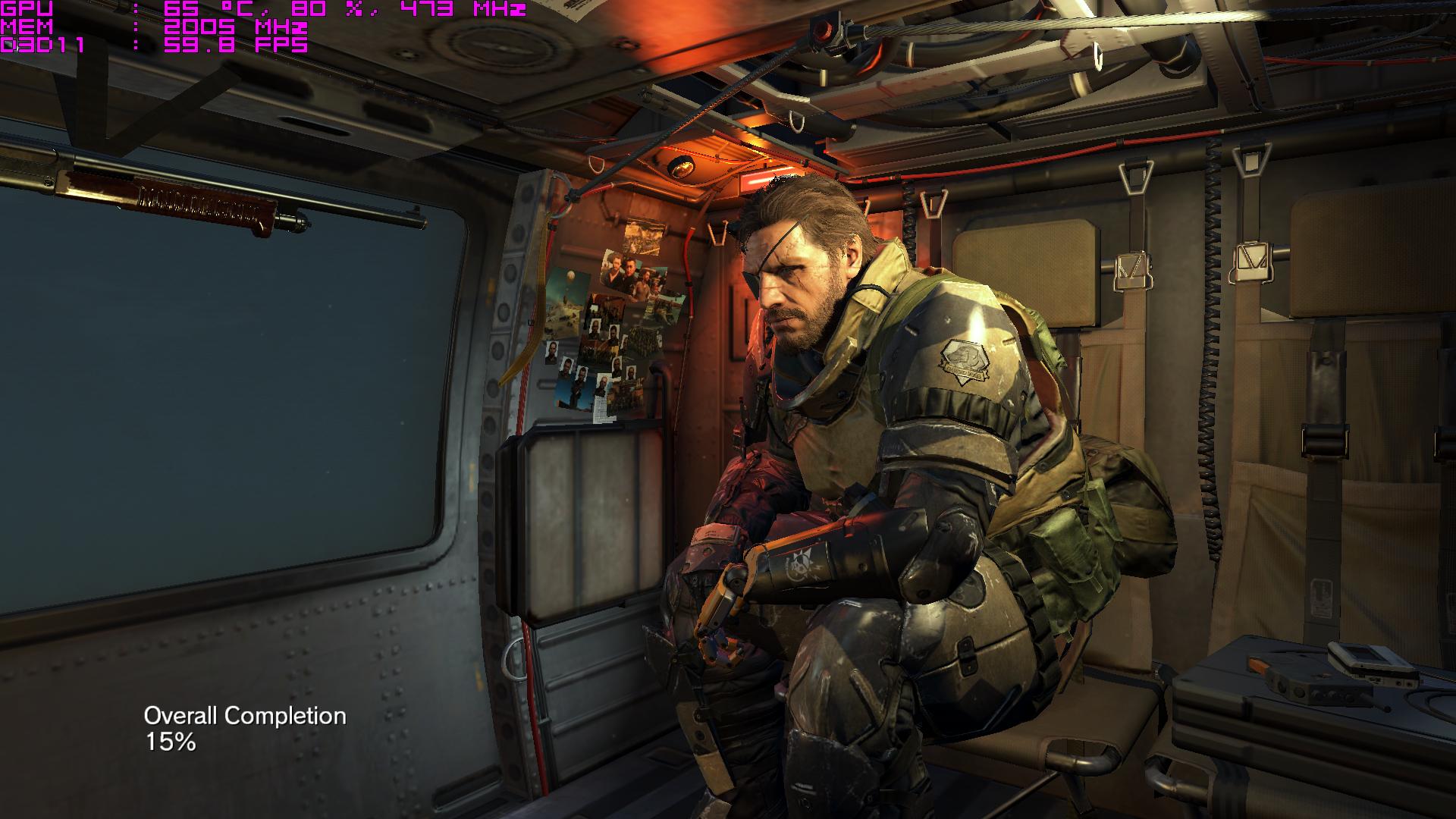 Fulton Device
Re-build Big Boss's military will need resources and manpower. The Fulton Device could help capturing enemies with high skill for further recruitment, or collect medicinal plants for processing. They all go back to the mother base for development and further management. So it becomes more fun while encountering the characters by different handling methods. Just make sure you won't make the mother base a big farm later.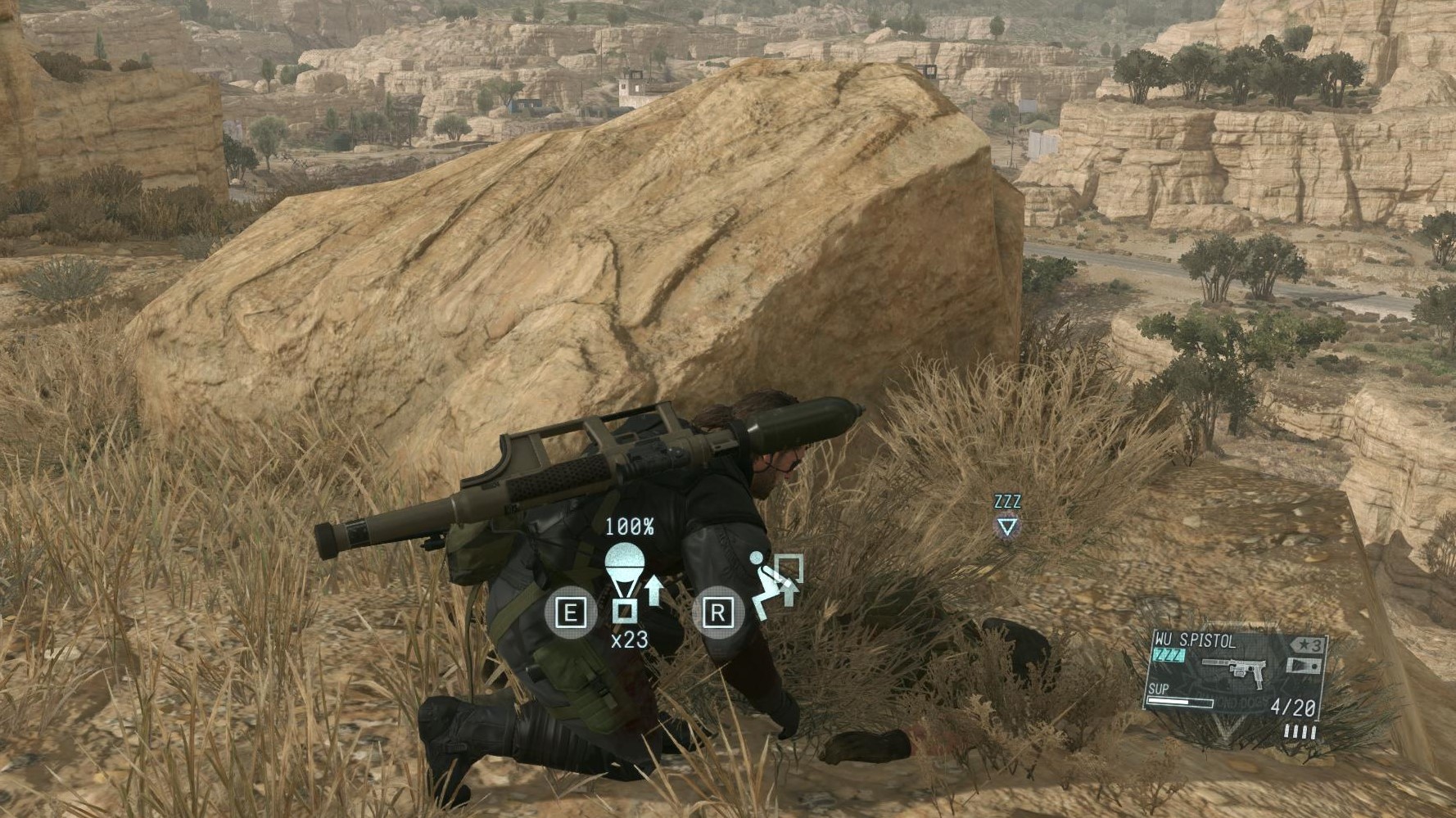 Supply System
While running out of ammunition or necessities, a supply drop would be needed during the gameplay. The Supply system has designed to fulfill the request of the Big Boss in need.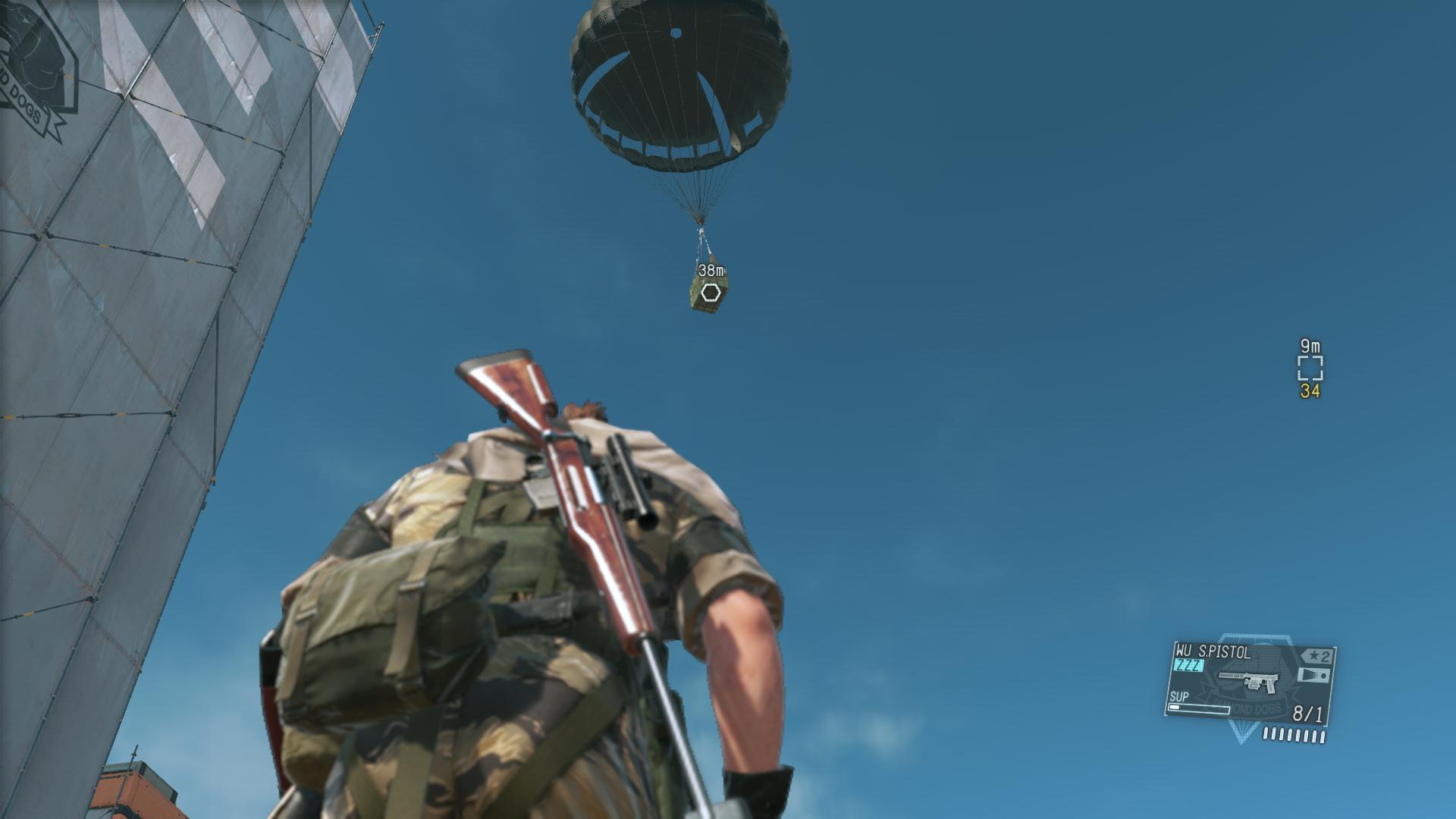 Map
Success of MGS Phantom Pain isn't just measured from chapter A to chapter B, or defeating some roaring bad guy. One of the big purpose is to rebuild the whole military base with strong power. In this open world, recruiting talented soldiers and collecting high value resources should be done during the whole sets. The Map is kind of important for you to identify targets and missions once you get lost.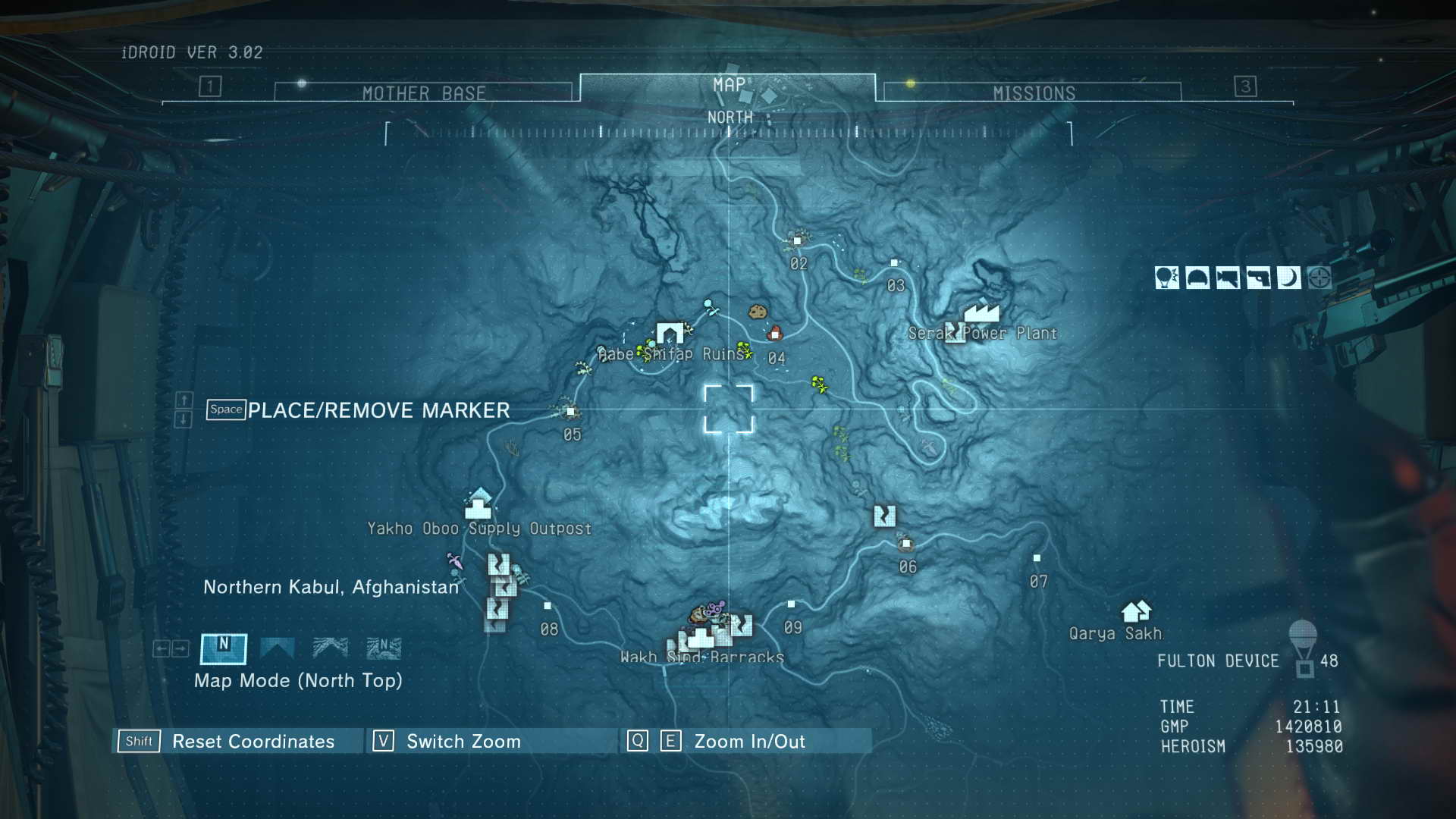 Mission list
There are puzzles to be done and unexpected surprise to be met. Sometimes you'll be back in the same village but different mission target to be terminated. More tasks been done, more rewards and bonus you received.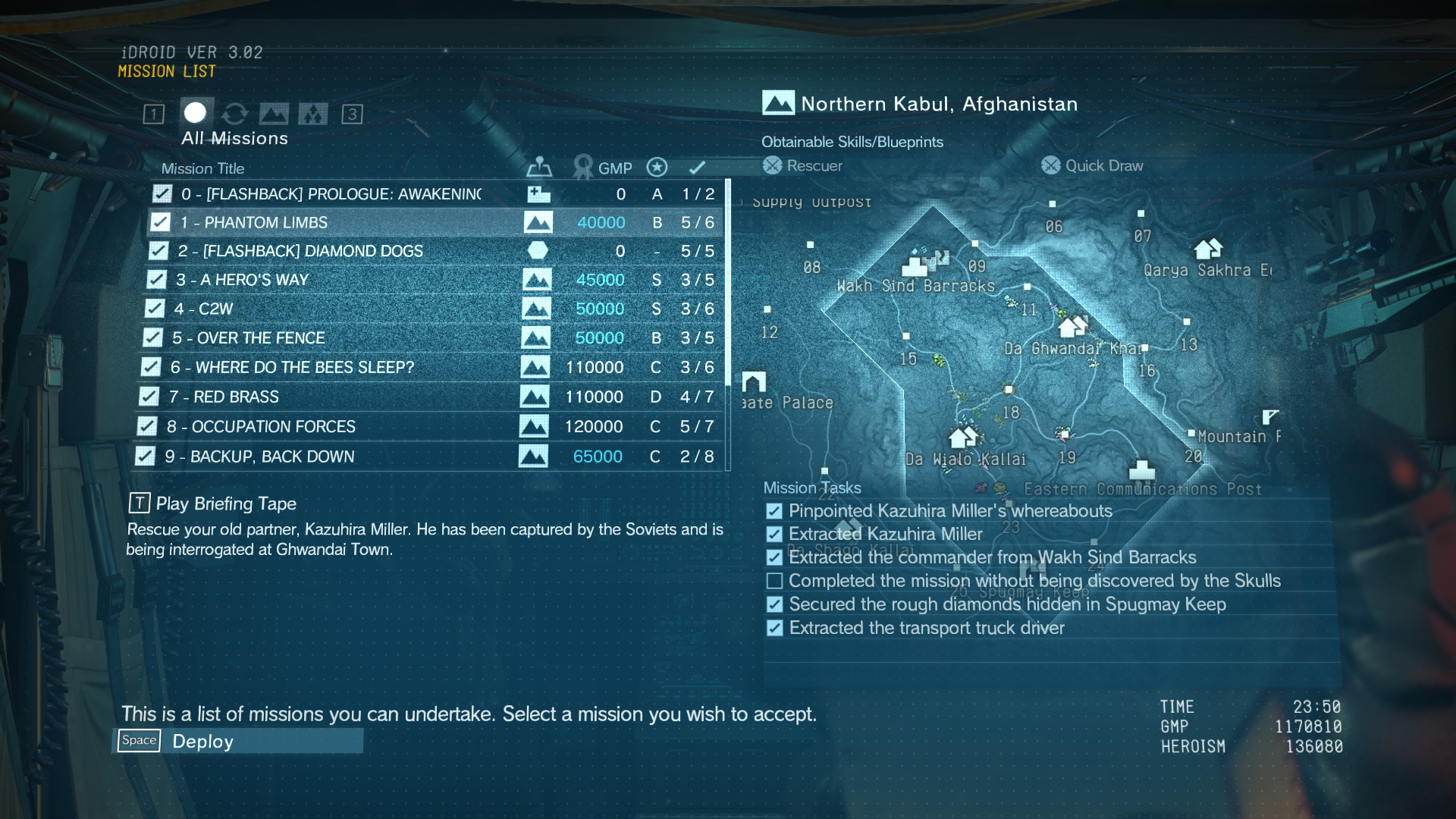 Weapon Development
Moving undetected has always been a major requirement for MGS series and there is always crucial time to pull the trigger without making noise. There are different types of weapon could fire without sound to end the mission quietly, but you still can finalize it loudly and furiously. Be sure you won't miss the advanced grenade launcher or cluster guided missile while there is chance to meet up with tanks or gunships.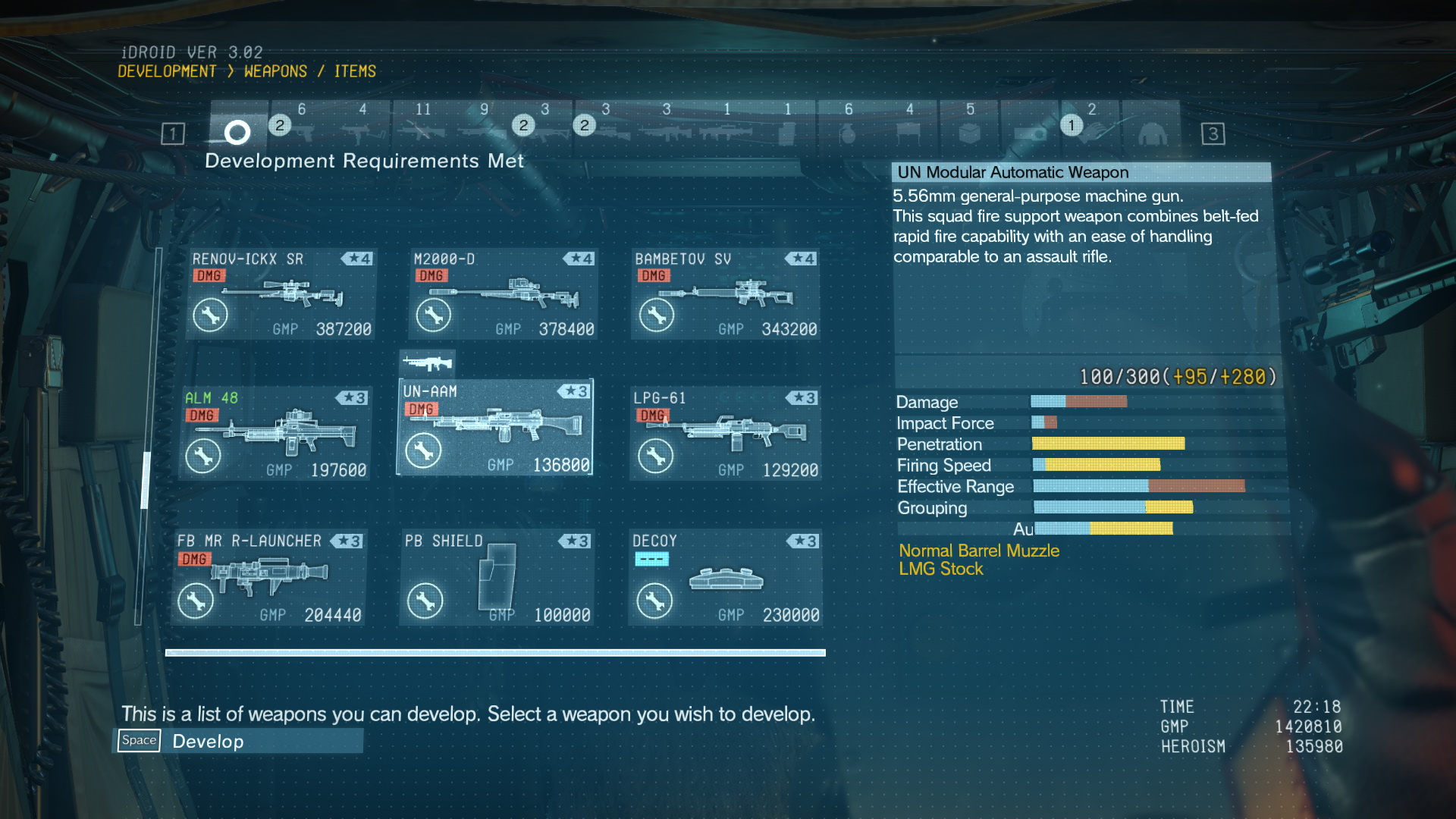 Little Surprise
The Kojima team never forgets to arrange surprise during the story plots. We pre-set the birthday in gaming system and obtain a warm gift on that date. The Big Boss Snake will be requested back to mother base urgently for this touching party with cake and candles. Of course the long term brother Ocelot will share a nice cigar with Snake during the party. Sweet, isn't it?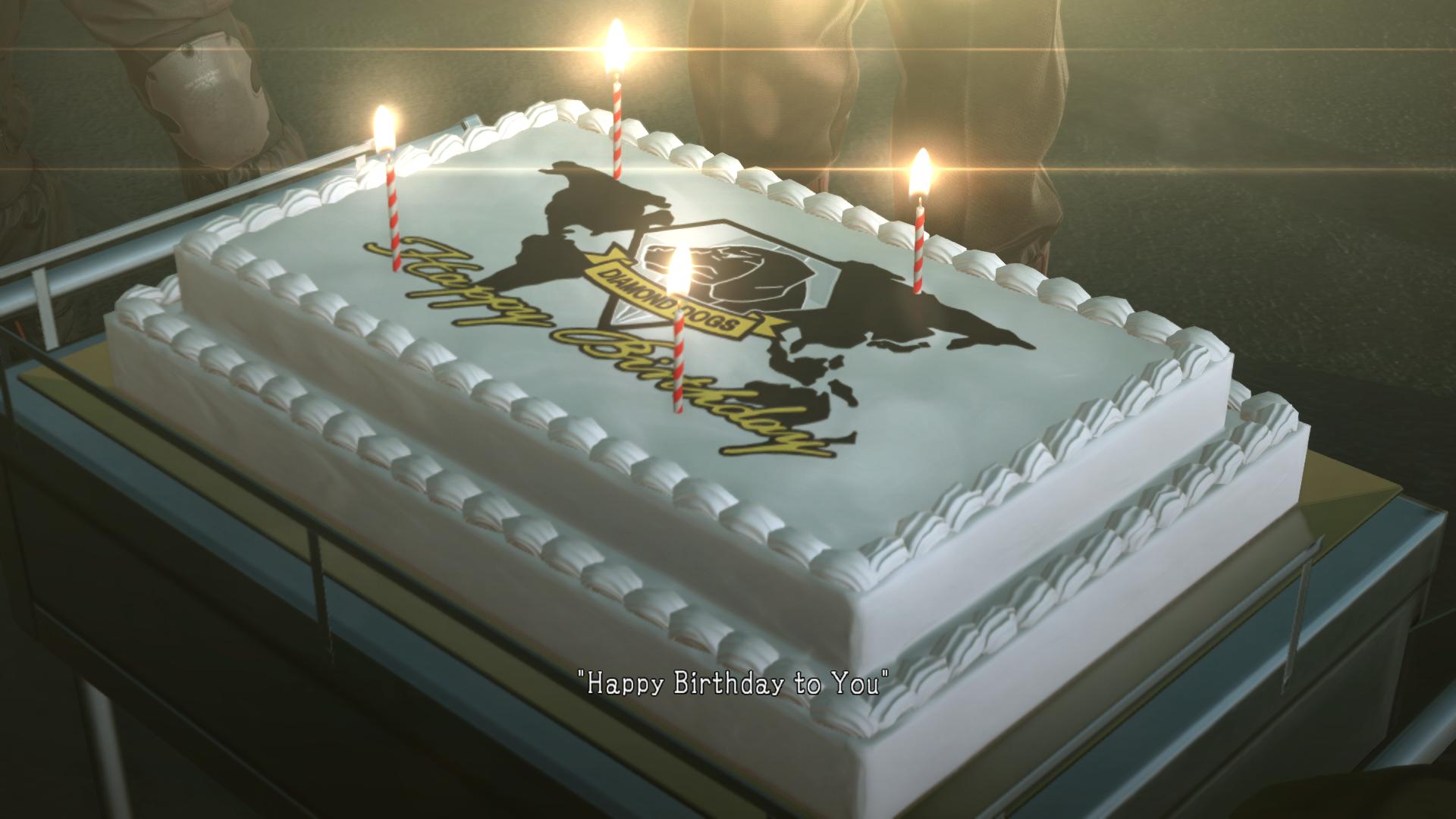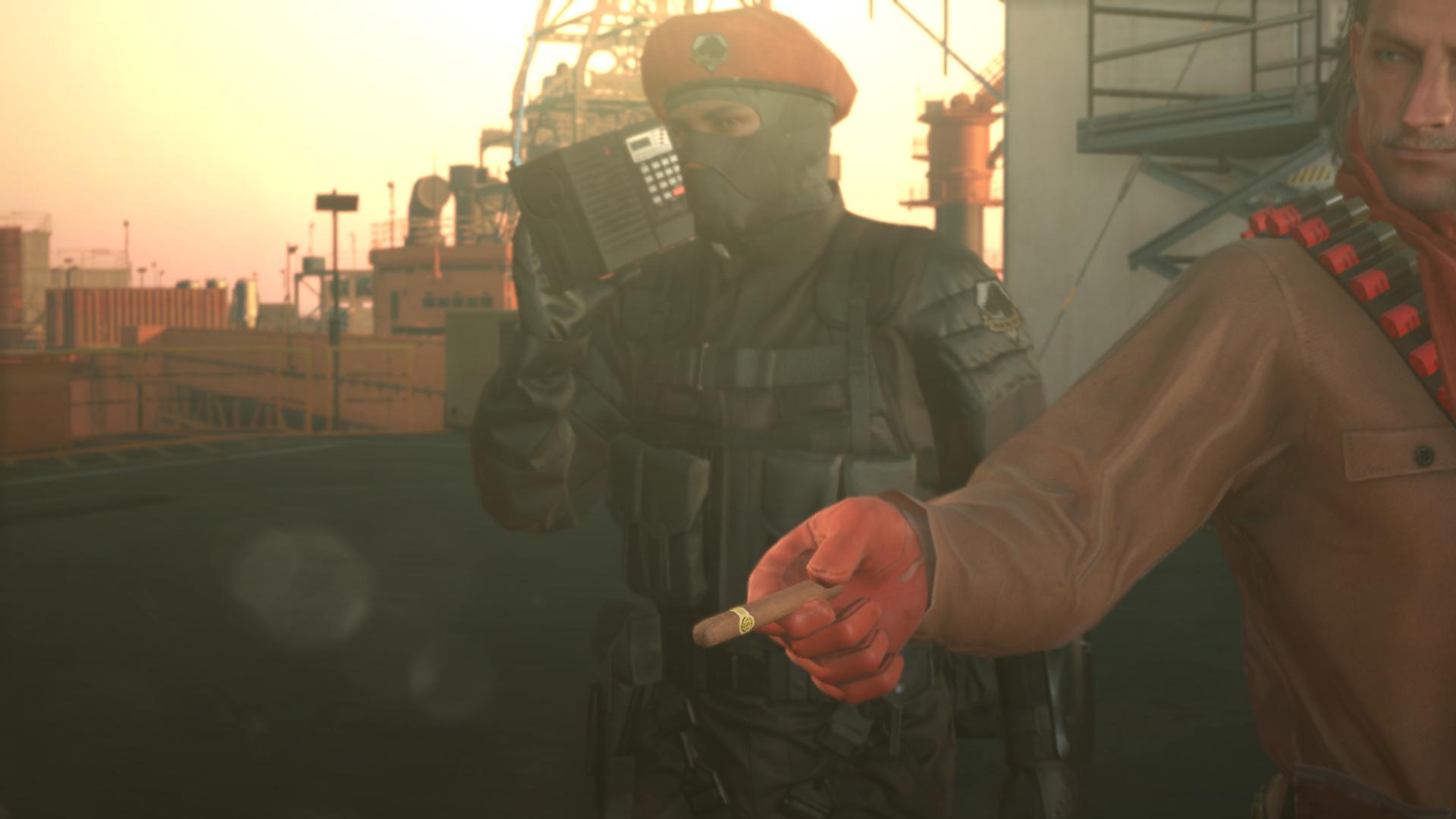 Another HOT spot
Believe it or not, most fans of MGS series love this arrangement while the character Quiet shown in the story. She used to work as a shadow-like sniper and belongs to opposite party but caught by Big Boss Snake in one mission. Due to uncertain reasons and loyalty issue that soldiers keep talking about her talent and weir actions while she's been put in brig of mother base. The Kojima development team arranged couple Easter eggs in missions and different results will decide her leaving or not. Be sure you won't let Big Boss down.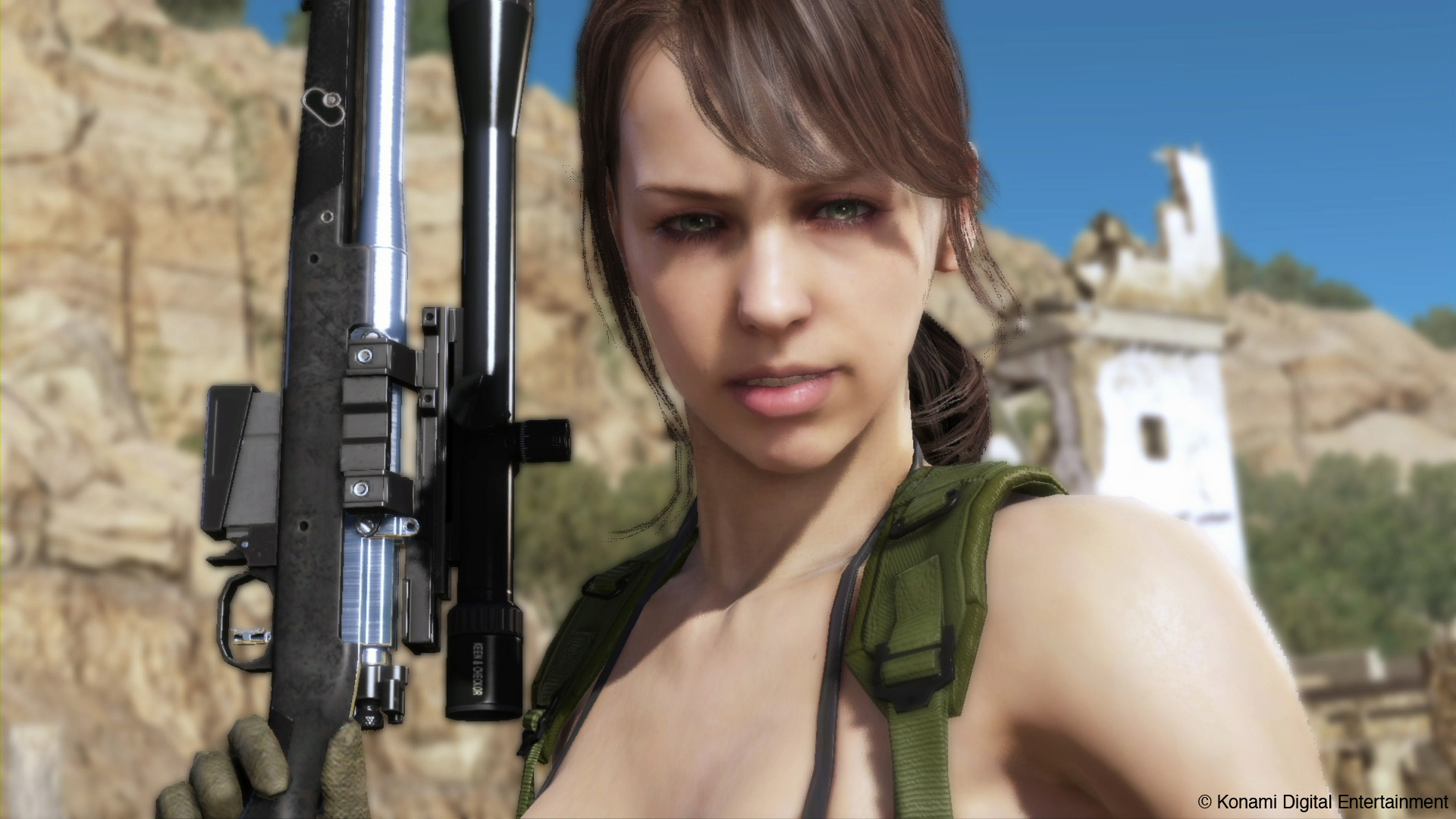 Image courtesy of Konami
Every outpost and military base will have guards and most of the time you won't like them to be alarmed. Plan your route well and pad silently before sunrise would be suggested but Big Boss Snake still can complete it by messing them up with grenade or radio detonated bomb. Fellow gamers, let's enjoy sneaking and hunting!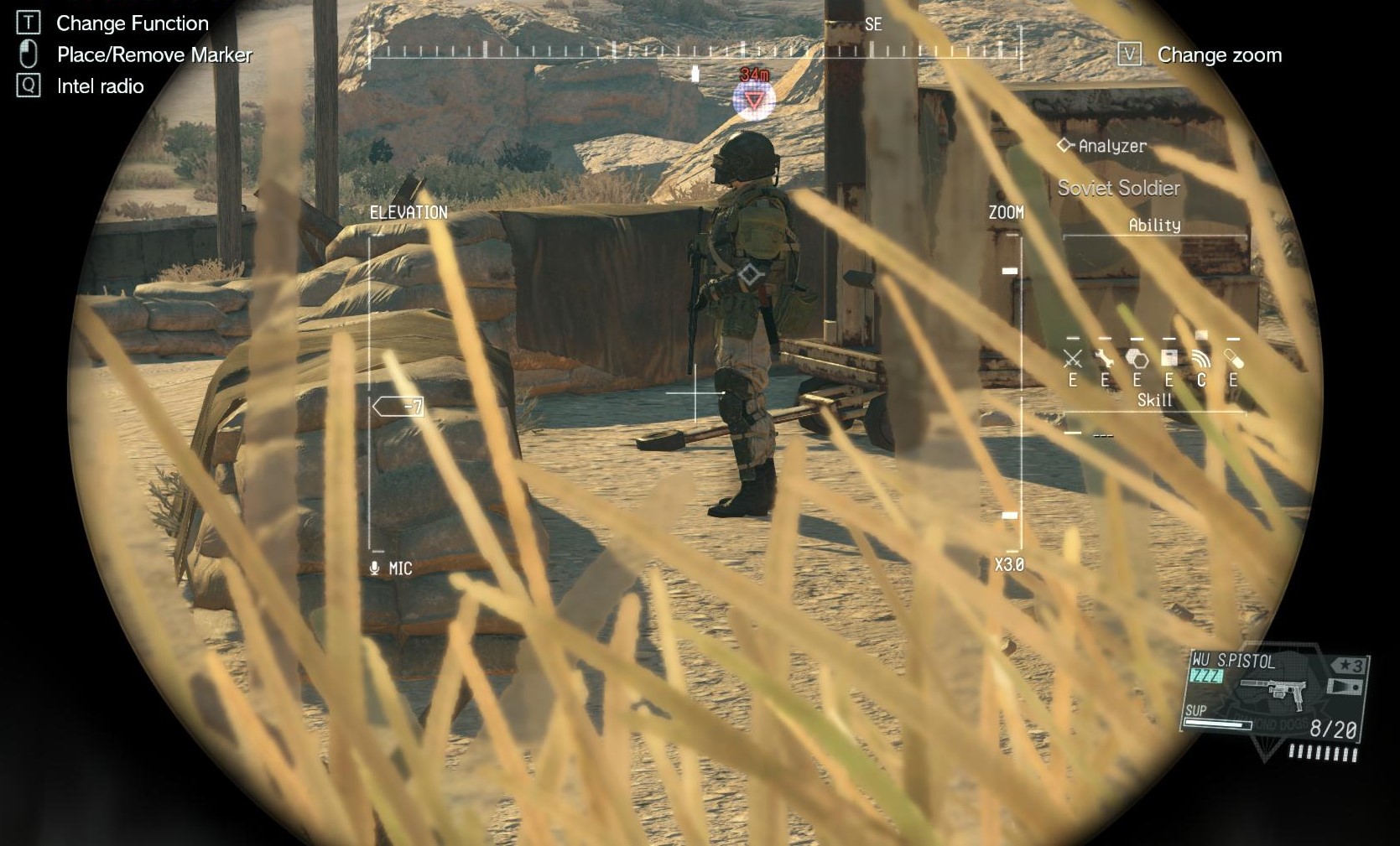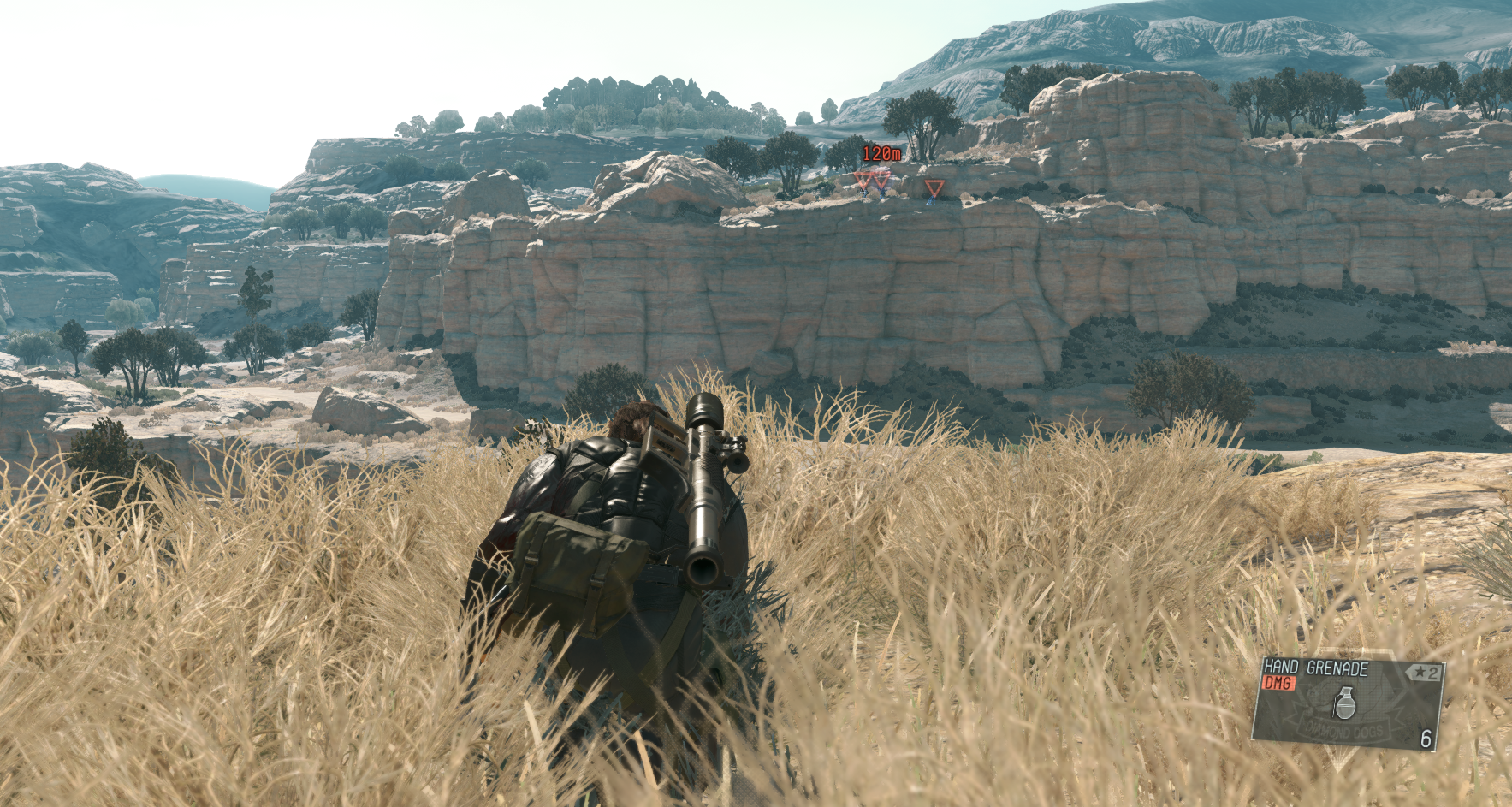 Although the missions are waiting for you to finish, but to enjoy the outstanding visual experiences are definitely another request to FOX engine. Simply share the image difference between extra high and low for your reference in case you wish to know. Please check below for detailed information and you'll be happy about the result of this new FOX engine could deliver to us by this awesome game title.
Graphics setting : High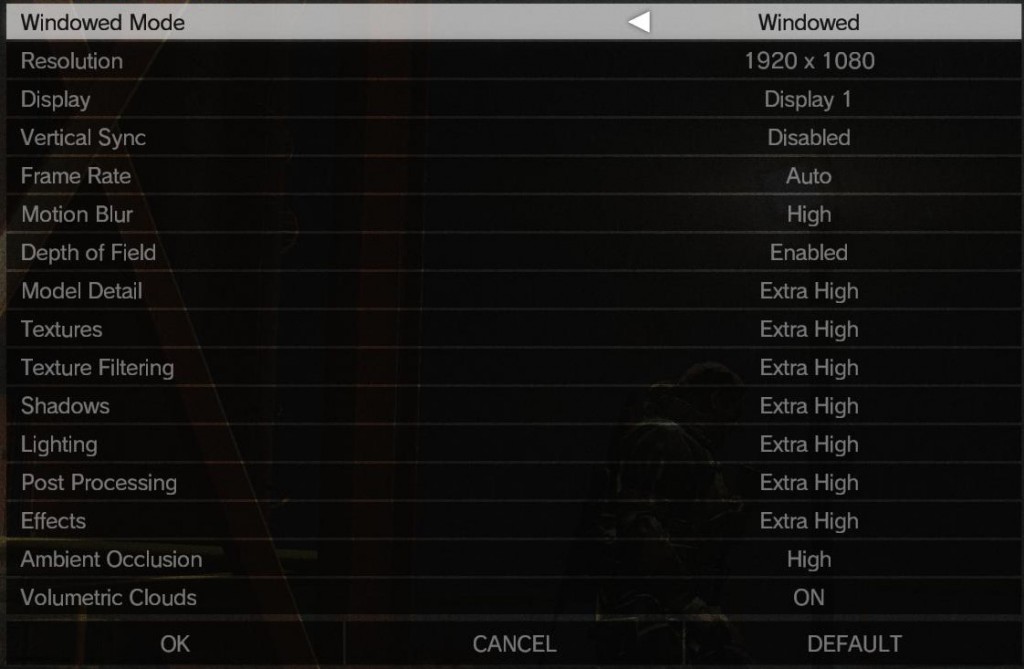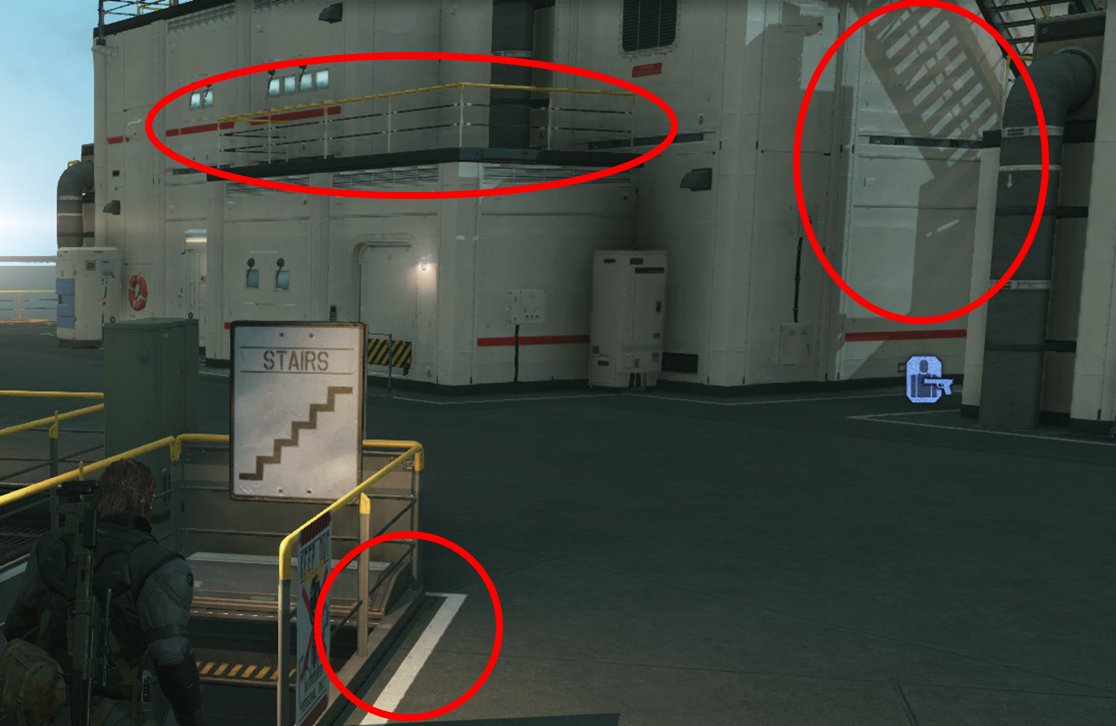 Graphics setting : Low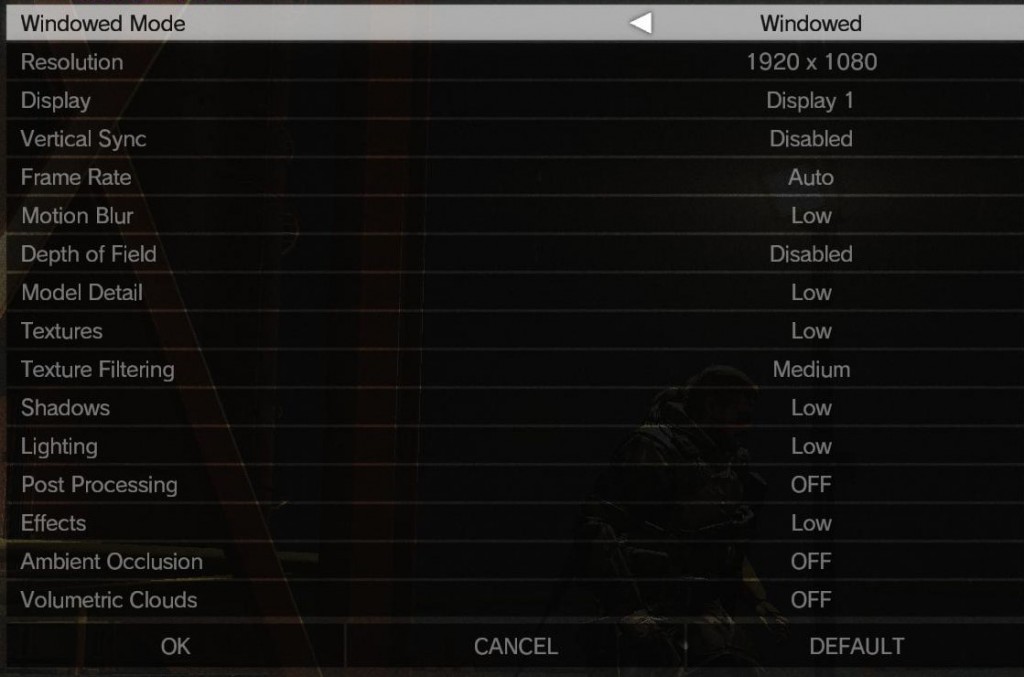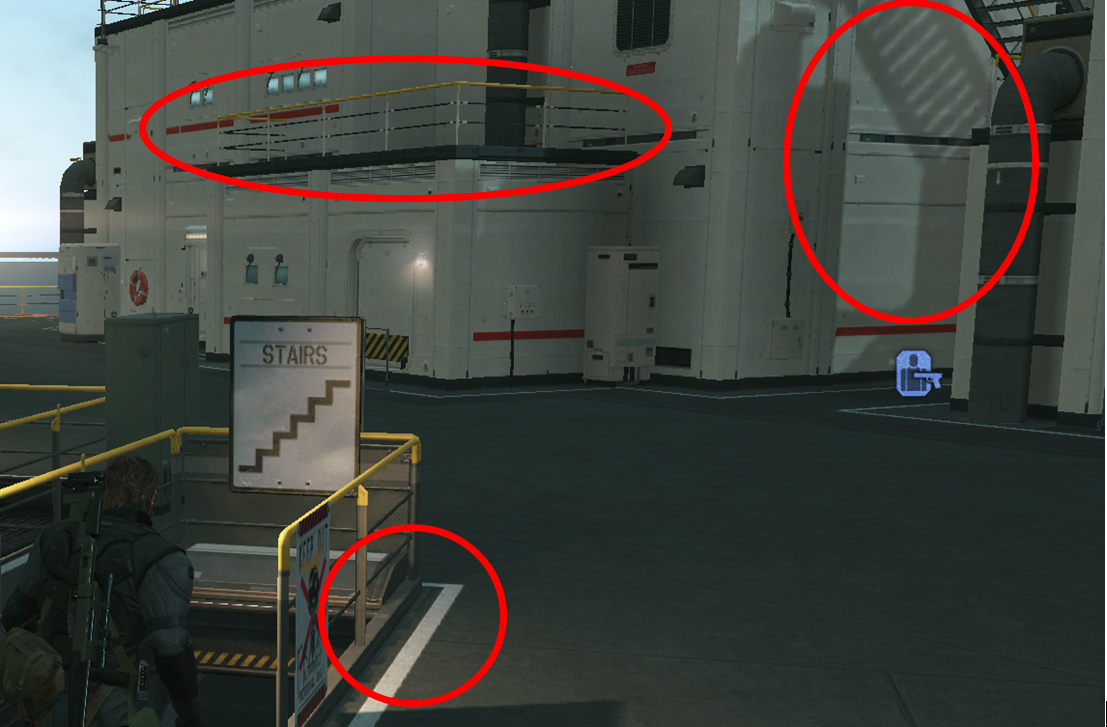 Regarding to different graphics platform, we would like to say the development team has further thoughts about it. As the original design of frame rates had been set around 60 fps to fit almost mid level to high-end graphics platform, the biggest performance difference would be on GTX950M. If we skip the 4k resolution test, you'll find it play pretty smooth(over 35fps) on GTX960M or above.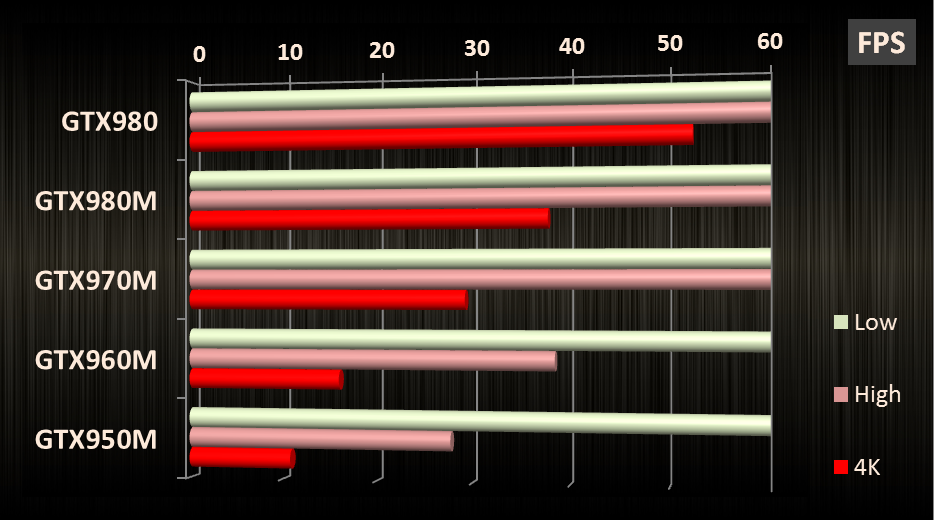 Hope you all find your best and fun way in playing this exciting title and let's looking forward its next masterpiece.