Performance figures are pretty abundant when it comes to the higher end of mobile graphics, but have you ever been curious about how the GeForce GTX 950M and 960M compare to, say, the 850M/860M? No? Well, that's fine, because you'll get the figures anyway.
We present you – our own performance results, comparing the mid-range graphics in 3DMark Fire Strike. Emphasis on the newly launched 950M and the 960M (pink and bronze in the graph below).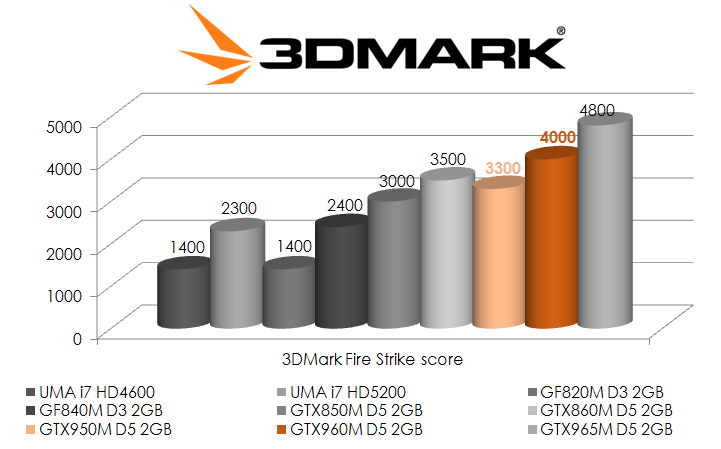 If you want more performance comparisons, please let us know, and we'll do our best to post more like this for the future.