Introducing the New MSI Gaming Series - Enthusiast Gaming Born To Master The Game.
WRITTEN BY Shrek
Posted on August 03 2015
---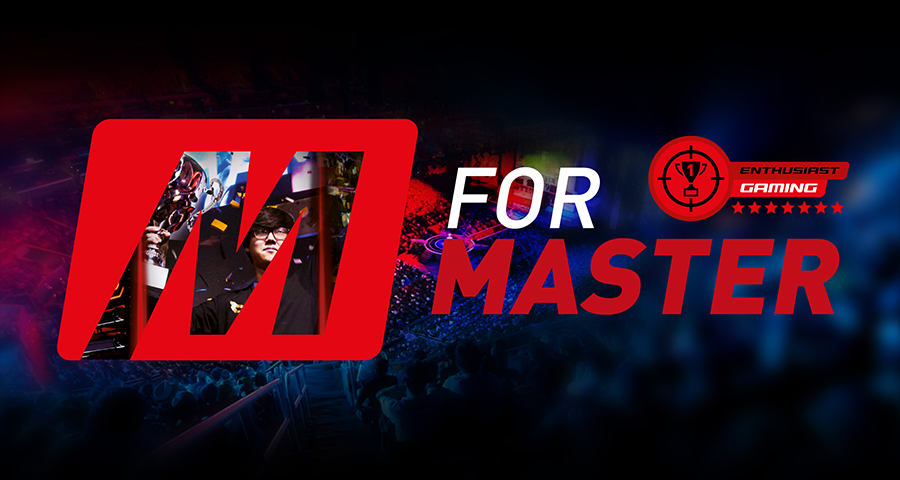 In the past few years, MSI has been focusing on gaming products, such as gaming motherboards, graphic cards, notebooks and all-in-one PC's. Some people like you might be keen to know: what is "GAMING"? Who is the "GAMER"?, and what's the difference between "Professional Gamers" and "Casual Gamers"? So, let's start by talking about, the "GAMING".
What is "GAMING"? For this question, you must start with game genre. There are over twenty game genres in the world. At the simplest level, it can be classified into 3 major platforms having different control schemes (PC, Console, Tablet/Mobile)On the other hand, It also can be classified into game types like MMORPG(Massively Multiplayer Online Role-Playing Game), ARPG(Action Roll-Playing Game), RTS(Real-Time Strategy), FPS(First Person Shooting), MOBA(Multiplayer Online Battle Arena) and more. MMORPG and FPS indicate the two largest game genres, which have occupied 34% and 48% of the market. Some people play on mobile platforms or through browsers on social networks like Facebook, which we still refer to as mobile games. So what is gaming? Everything you play with can be called "GAMING".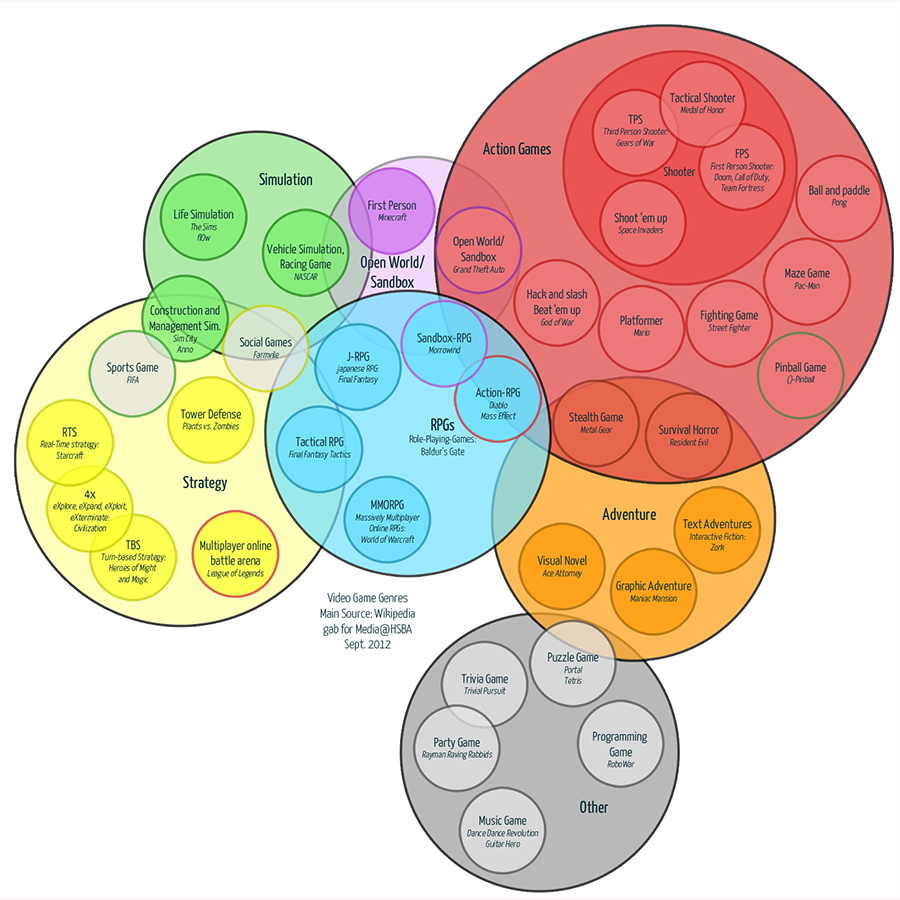 [Image From: http://goo.gl/RC4dVo]
The next question is, what do gamers look like? Like we just talked about, everything including PC Games, Console Games, Mobile Games, and Web Games is called GAMING, so we believe most of you are gamers in general. But how do we differentiate the "Professional Gamers" from "Casual Gamers"? Professional gamers, or "pro gamers" are often associated with gaming teams. They are paid a separate salary and get prize money from winning tournaments. For those of you who play over 8 hours per day, play with over 3 different genres of games and more, and also have over 5 years of gaming experience, we call them "Hardcore or Enthusiast Gamers". If you are only playing 1-2 hours with friends on League of Legends, or Web games, you will be standing on the Casual Gamers side for sure.
However, you most likely will never reach a professional caliber if you don't spend a lot of time devoted to gaming. Thus, we prefer to categorize the amateur gamers into three segments, which are "Enthusiast Gaming", "Performance Gaming", and "Arsenal Gaming" respectively based on many years of our research.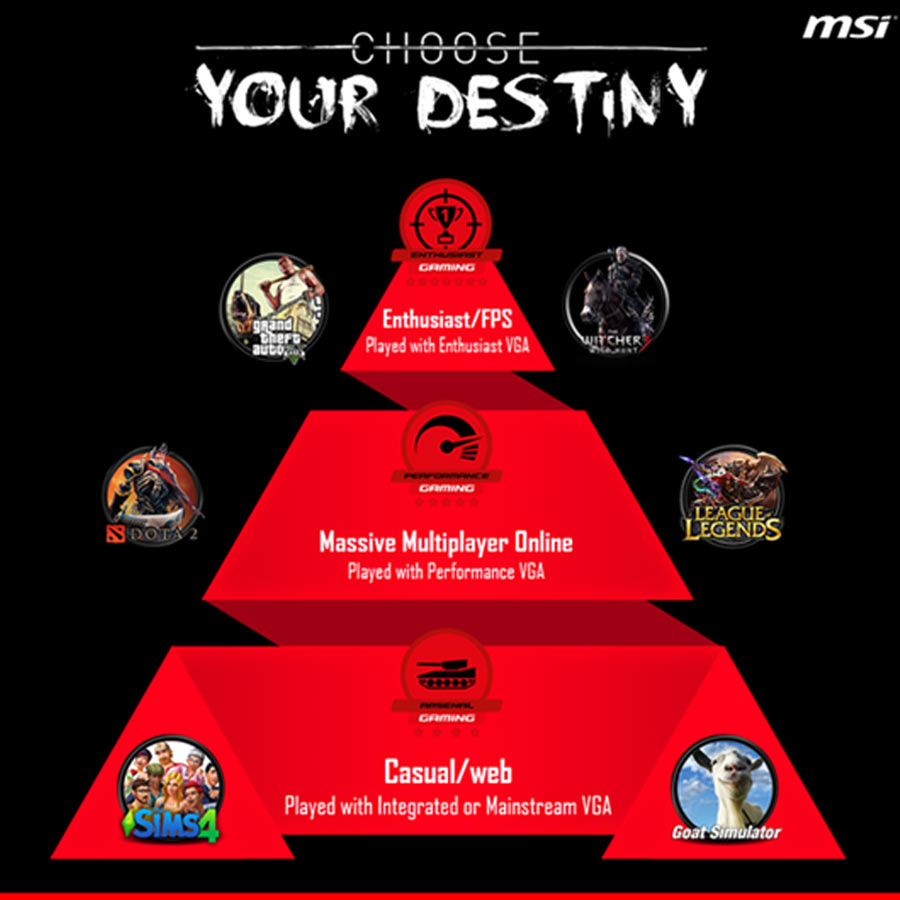 The Arsenal Gaming segment is designed for the casual gamer, which you spend less than 2 hours on average per day; and we re-define the "Hardcore" into "Enthusiast" and "Performance". Enthusiast stands for the hardcore gamers, or more like meaning for people who spend their "Life" on gaming. For those gamers, who live with games, talk about games, study games, dream about games, and which have the gaming spirit in their soul, we call them enthusiast gamers.
Gaming is part of enthusiast gamers' life. They don't play for fun but for their own honor. They stand on top, thinking about ways to win the game, and defend their place from others. Based on their needs, MSI spends time talking and learning about how to be their back up. We find that gamers do care about when it comes to audio quality, network stability, and reliability.
How important is Audio? To explain this, we have to talk about FPS games first like CS:GO. CS:GO is one of the most famous FPS games in the world, gamers will be divided into two teams: Terrorists and Counter-Terrorists. In the game, you might play as a sniper with an AWP, a rusher with the M4A1-S or walk around with the Pistol. There are two ways to recognize your enemy, one is by your eyes, which you will see your target when they stand in front of you. The other more difficult way is to hear their footsteps. For good audio, it will not only improve the quality of your music, but focus more on gaming audio, to give you the right direction and distance about the enemy's location. Once you hear their footsteps you lie in wait and be ready when they jump out, give them a "HEAD-SHOT", to win the game. Much easier, right?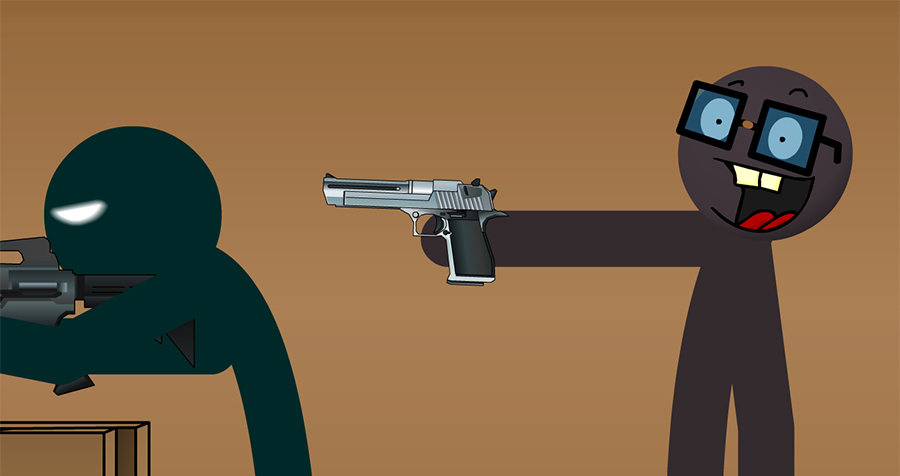 (Image from: http://goo.gl/kgUdtc)
The same is true with the network. We believe this is more important than the audio. Most of you play online games, which need a good internet connection while gaming. A disconnection or lag may cause a big problem and an eventual loss. Take StarCraft II as example, you need to build your own base, produce armies, and attack your opponent Once you reach a maximum of 200 supply and are ready to attack the enemy base. When honor and victory are in front of you, what will happen when the network disconnects unexpectedly? You just gave your enemy a "Free" win. We believe none of this should happen during the game, especially during a high-end eSports tournament.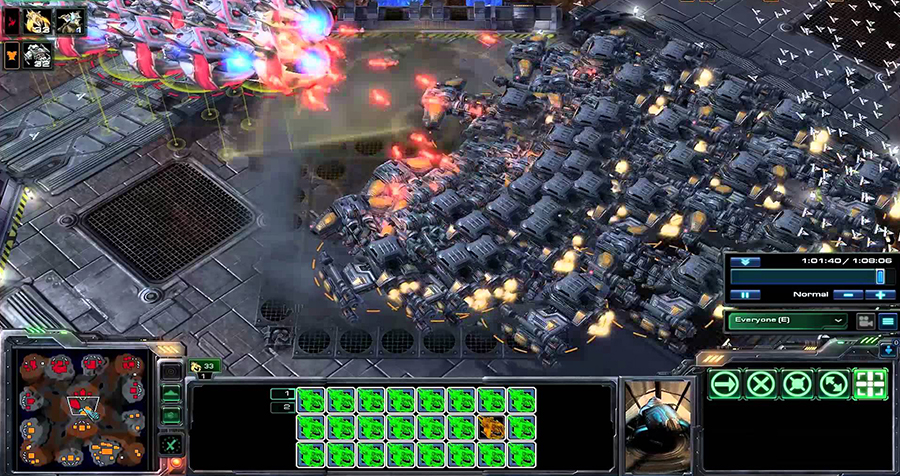 (Image From: http://goo.gl/9YAf2T)
Enthusiast gamers, they play games all day and night, a good reliable gaming PC is necessary as well. This gaming PC should not only be strong with regard to audio, internet speed and graphics, but also the overall PC quality. For true gamers, this gaming PC will never turn off except when running the Windows Update.
Also, a good gaming PC should also be future-proof. Something quick that features the NVIDIA SLI multi-GPU Technology, USB 3.1 & M.2 supports. Of course, the performance boost feature is also important for enthusiast gamers. It is great timing for you to upgrade to the newest Intel Z170 Series Enthusiast Gaming Motherboard.
1) Audio Boost 3 Pro
The ultimate audio solution for gamers, powered by Nahimic Audio Enhancer to be found on Z170A GAMING M9, M7, M5, M3, G45, GAMING PRO and Krait GAMING.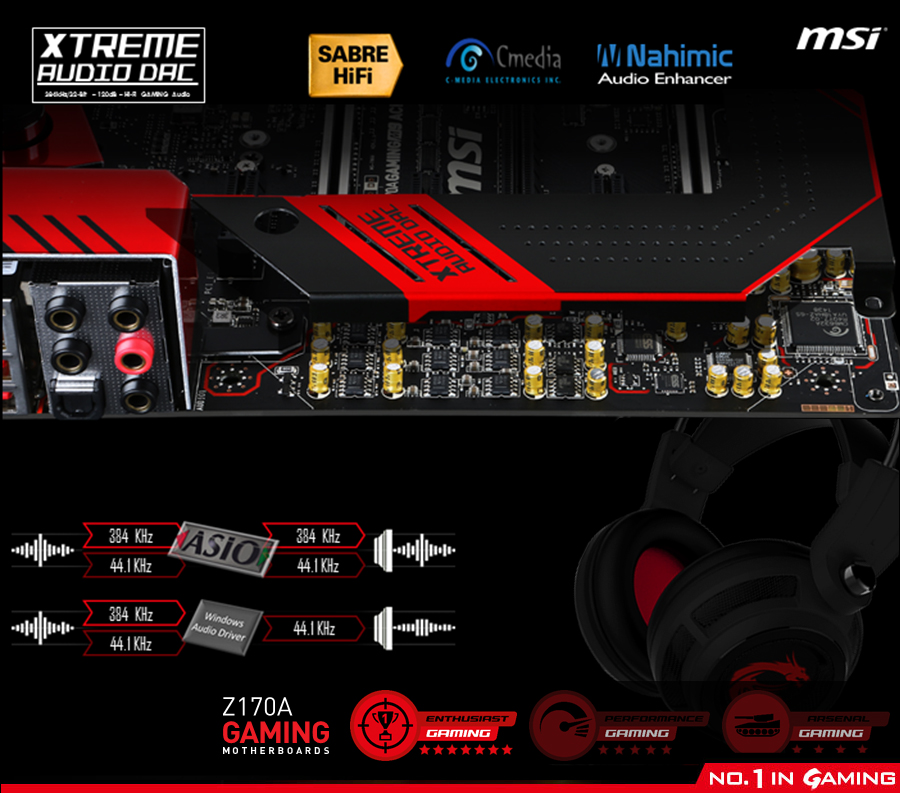 Sound is a major part of your gaming experience. Live, feel and become invincible, thanks to a unique sound. Nahimic boosts your PC's audio with the most advanced sound enhancement effects and unique features for gamers.
2) DDR4 Boost & XMP LED
By fully isolating the memory circuitry from other components, DDR4 Boost ensures the memory signal stays pure for maximum performance and stability.
XMP LED shows the system enabling Intel XMP to perform beyond standards for the best gaming performance.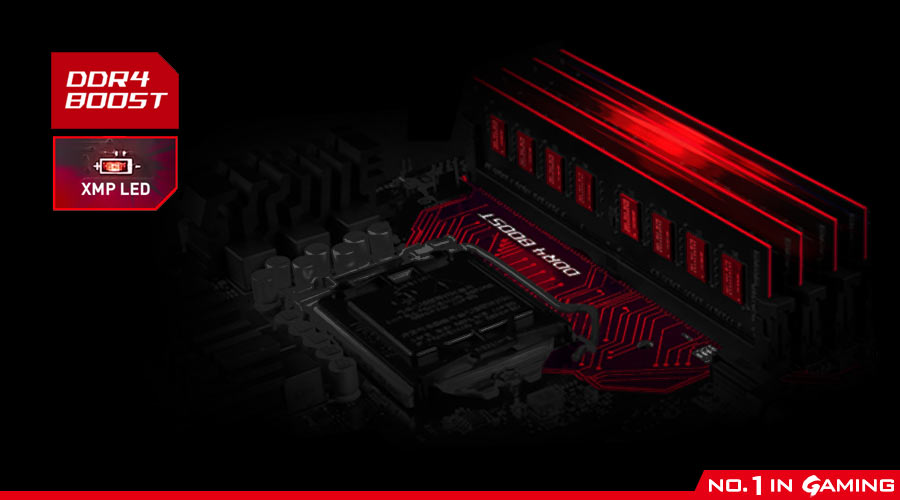 3) Gaming Certified
Through 24-hour game testing in an internet cafe with on- and off line games, to make sure you enjoy a smooth gameplay experience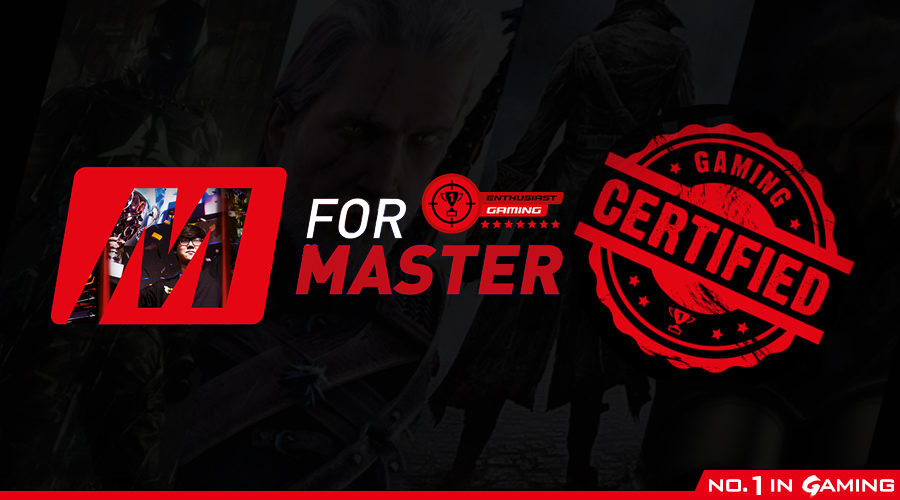 4) Gaming Hotkey
Customize your F1 – F12 keys to quickly launch a game or use it as macro keys inside the game to increase performance with repetitive actions.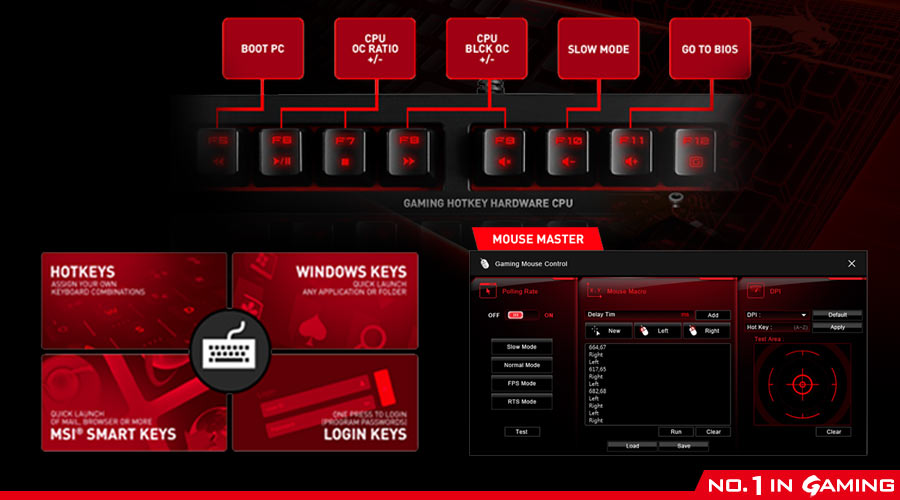 5) Game Boost
Other automated overclocking buttons only have 10 settings, this one goes up to eleven! It can boost your game performance up to 50% without hassle.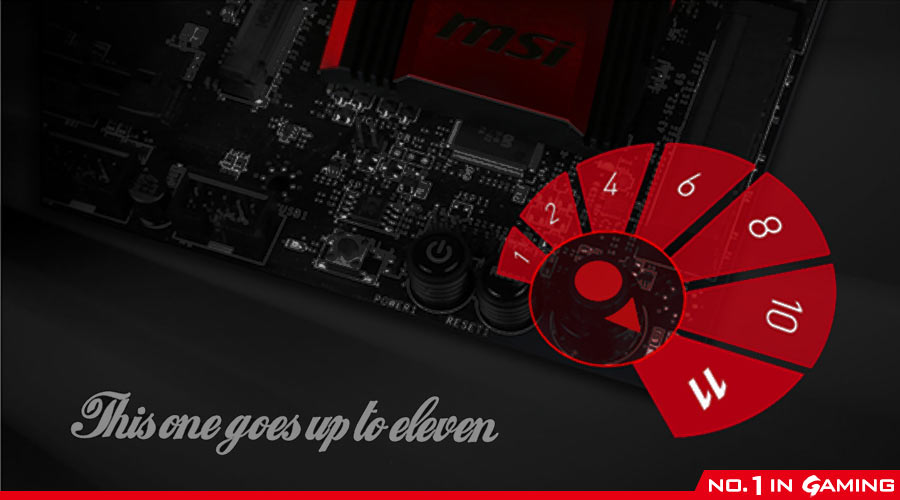 6) Killer™ Double Shot Pro
The neweset Killer™ DoubleShot PRO allows the Killer™ E2400 Ethernet connectors and the Killer™ Wi-Fi adapter to work together for the ultimate high speed attack resulting in 1867 Mbps bandwidth. You can enjoy smooth HD gameplay recordings and even livestreaming.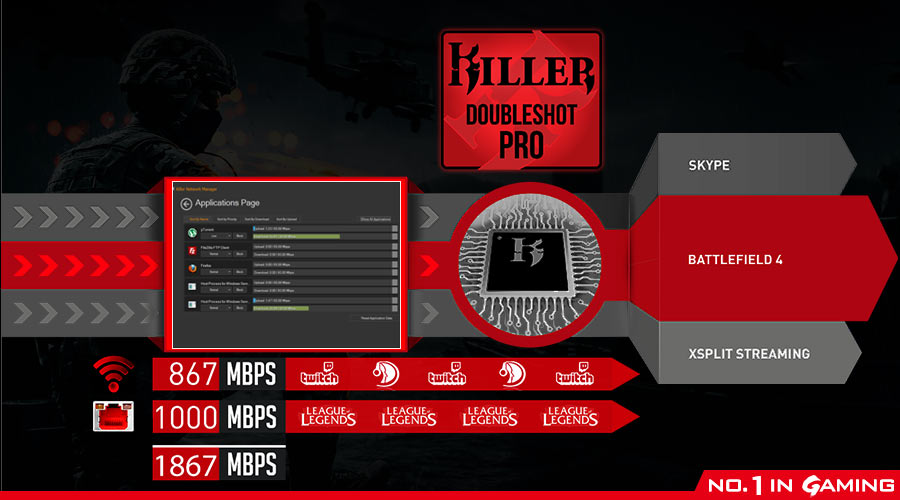 Last but not least, having an extreme gaming PC is not just about performance itslef but also having personal style and flexibility. MSI enthusiast models can be supported by well-known custom liquid cooler makers like EU-based ekwb and Bitspower. Dragon motherboard owners can flexibly build their dream machine by equipping it with superior CPU & graphics water blocks to have a silent killer machine.
http://www.slideshare.net/MSI_Motherboard/msi-z170a-gaming-series-motherboards