{{blogList.blogTitle}}
What is Modding?
Modding is the modification of a computer case or a video game console chassis. Modifying a computer case in any non-standard way is considered a case mod. Modding is done, particularly by hardware enthusiasts, to show off a computer's apparent power by showing off the internal hardware, and also to make it look aesthetically pleasing to the owner. Cases may also be modified to improve a computer's performance; this is usually associated with cooling and involves changes to components as well as the case.
---

Preface
A few months ago I was the winner of the "MSI Show Off Your Happy New Year Rig" online case mod contest. MSI sent me cool prizes and, I think, I made the promise to do something awesome with these items. Then, the next month I noticed through facebook, the next MSI online case mod contest "MSI PRO MOD", the main requirement was using MSI brand parts (mobo & graphics card), fulfilled with the new motherboard Z97A GAMING 7 and my MSI N460GTX Cyclone. So, my registration was clear.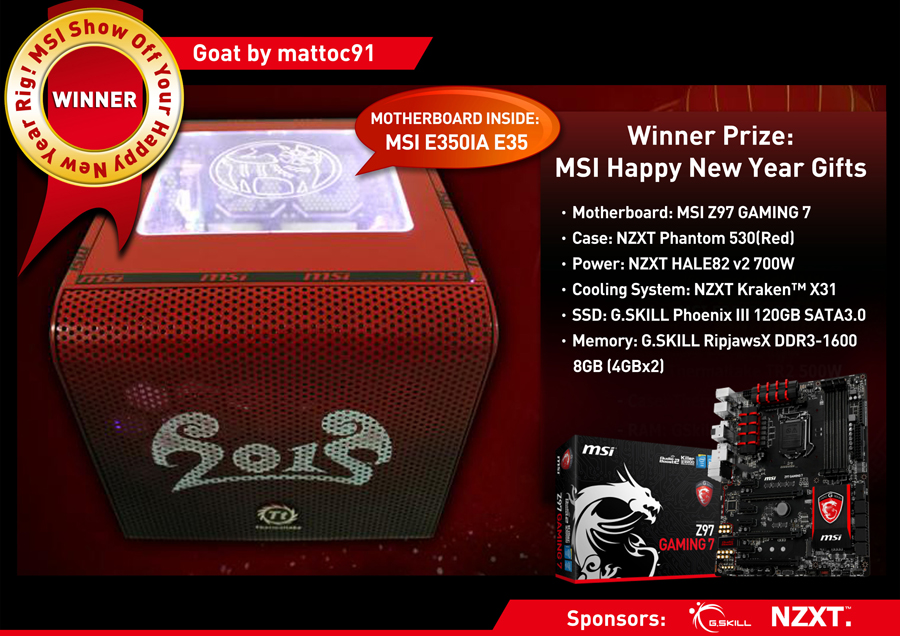 About the idea
I'm a big fan of "Doom" ever since I was a kid, being one of the first games I played. Cool graphics then, awesome gameplay, I still play to remember my childhood. Later Doom3 with that scary gameplay and amazing new gen graphics kept the flame burning. Even with a few mods, I enjoy playing it.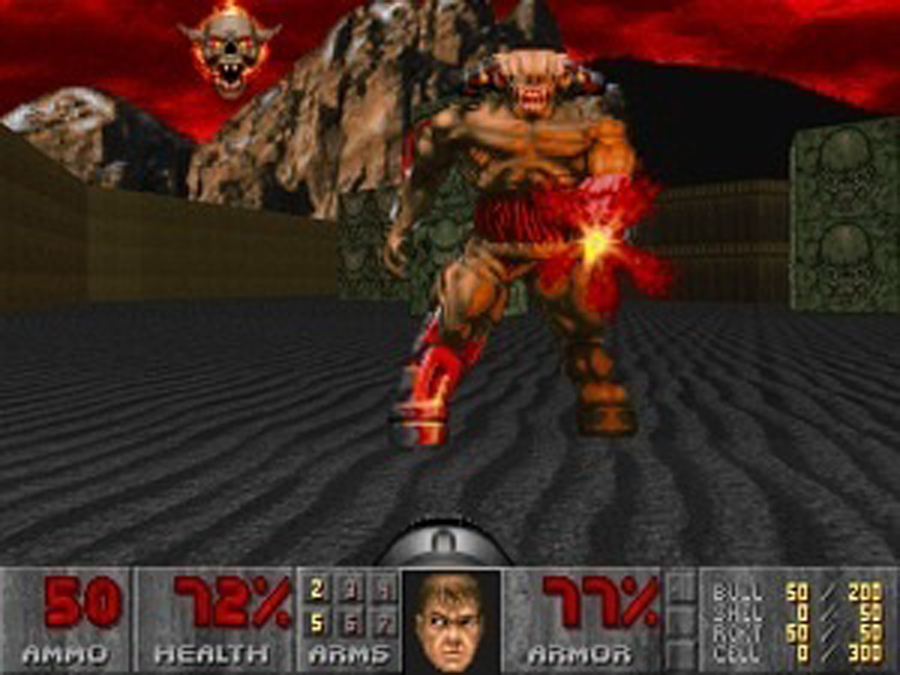 With the new Doom incoming, I know that I have to do something awesome, but don't know exactly what and how. Many ideas passed by, many sketches too, even renders, but at the end, the design seemed not ok for me, so the project was left for a while. Meanwhile, the opportunity for a "Happy new year" MSI contest came up, and I focused onthat.
MSI PRO MOD was what I needed, and I knew that I had to do something cool, at least to be up to the challenge. Basically, this casemod represents all evil from the game, including the demons, the corruption, scenery, etc. The best place where that happens is in hell, well, hell levels from the game. That's how the idea finally started to evolve, getting material from the places of the levels walking through the game (the funny part).
The name chosen means: "At Doom's Gate" as it is the first episode of Doom, where the adventure starts. That hangar (Or E1M1), reminds me many things that I simply can't describe. If you check the video at the end of the article, you'll also note the soundtrack.
Process
First of all, I needed a case. At the beginning I was thinking to use the Urban S1 from Thermaltake (MiniItx), but the Z97 won't fit there. Instead I chose a simply generic case, because in the end, it would be heavily modded.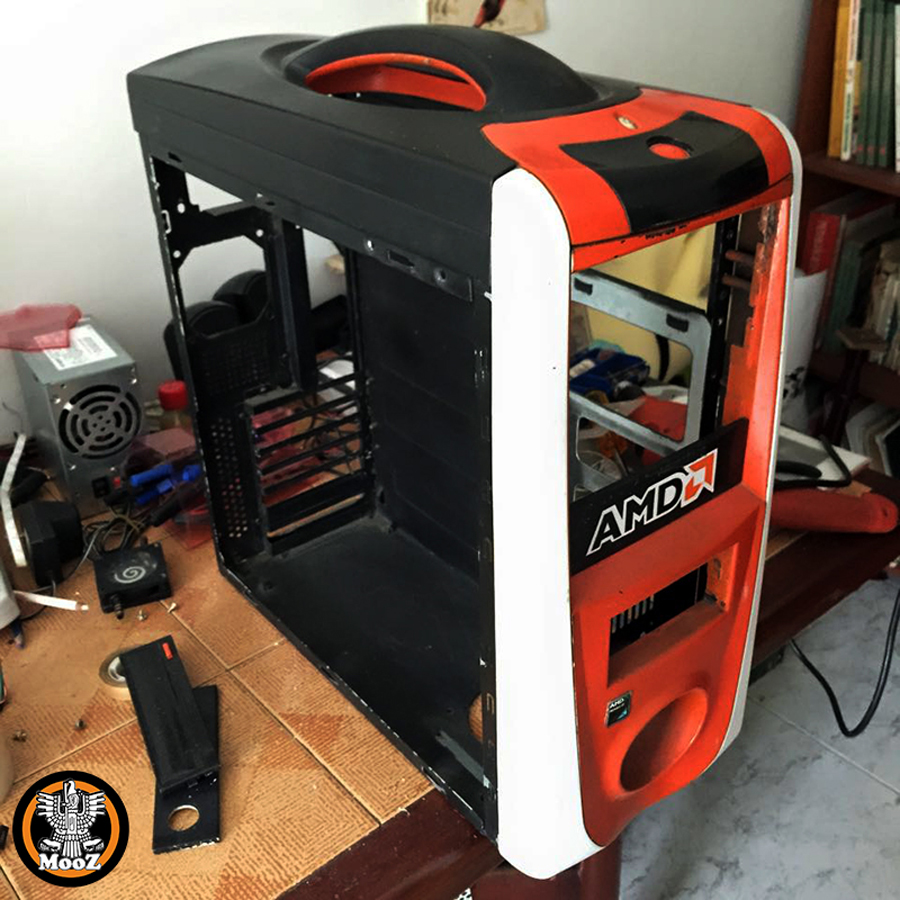 After planning what I wanted to do, the process started flowing. I know this casemod should have detailed rocky textures, in combination with spikes, bones, skulls, etc. I like to use polymer clay, molding all textures. The front was redesigned with a new door like texture, and the top was transformed too.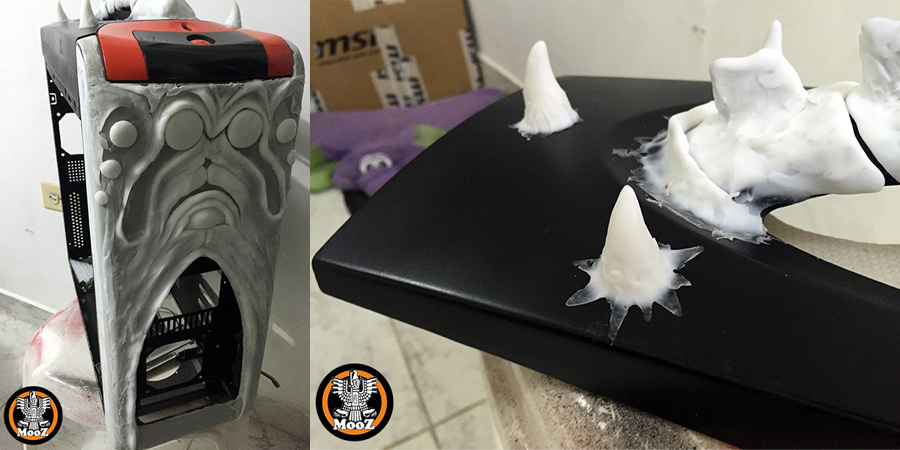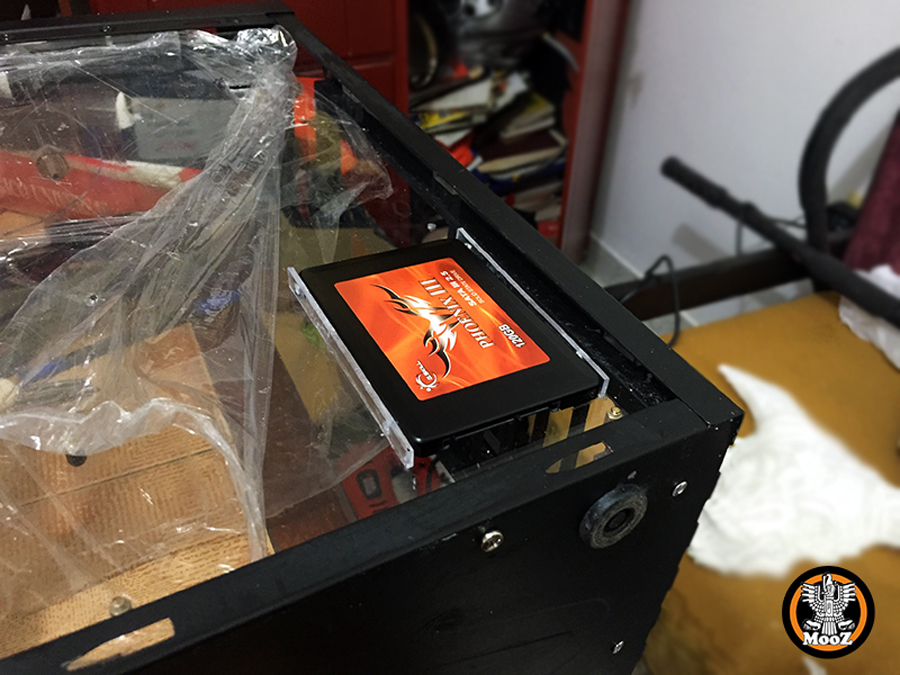 Texture and paint. Toying more with polymer clay and airbrushing, letting me add details to everything in this casemod and get an awesome view.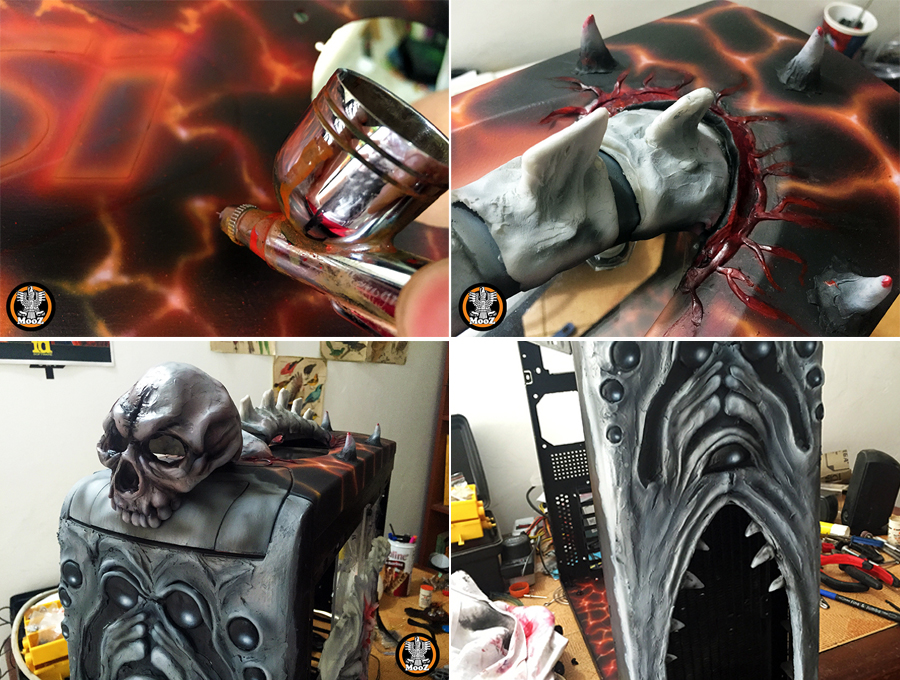 One of the best parts is the watercooling. The AIO watercooling systems is good, but I wanted something more. The design process included a new waterblock, reservoir and stages to combine with the casemod. As a result, the center of the top looks like lava by the liquid in the reservoir, and the pump and the waterblock had been texturize to look corrupted by flesh.

The PSU takes a new place in the front, with a power cable ending at the PSU backplate on the back of the case. The left cover was molded and airbrushed as well.

The iconic part is the Icon of Sin. I know this face needed to be somewhere, and found its place behind the motherboard tray. Again it was made with polymer clay and airbrushed. The result is awesome and the last modification included two red LEDs in the brain exposed area, which illuminate when the PC is on.

Near the end, a few updates. The HellKnight 3D grill and the backplate for the MSI N460GTX Cyclone were themed.

I'm very happy with the result, all my efforts make this casemod look like I had envisioned. The Z97A GAMING 7 is AWESOME, the shape and lights combine perfectly. If you want to check the hardware used in this case, check this link: https://forum-en.msi.com/index.php?topic=254493.0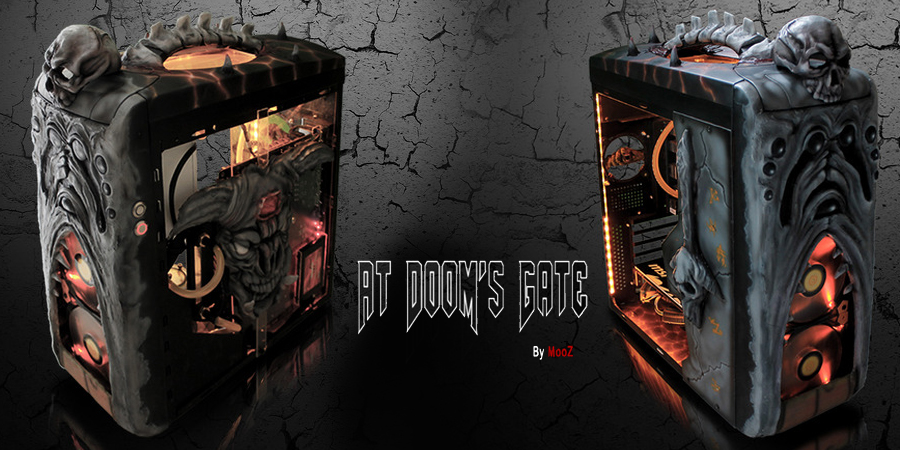 After mod
Developing this project took me about two to three months. Not continuous time, it depends on many factors like the parts, materials or design progress. But for the last month about 90% was done.
Curiously, one of the most difficult stages was one that was supposed to be the simplest. The left cover is made from acrylic, including modeling and airbrushing. During the process, this part fell and broke andneeded to be redesigned. This was actually good because the cover was hiding important hardware parts. I took that mistake and fixed it, making a the new one shorter with more visibility inside. But again, during the process, the part fell again and took off the modeled part from the acrylic and some paint too. This made me angry because I need to paint it all again, but later I did it again and this time was very careful and it all ended well. In any case, this part had something against me, and the photoshoot day, it fell off again, but with minor fixes the day ended well.
I'm very proud of my work, but the best part is the watercooling. The design process let me build my own parts and that's what modding is about. Now I have the knowledge to produce some parts to mod the AIO WC systems, to give them better aesthetics and performance, something that I call "ModKit" and soon will be available to anyone.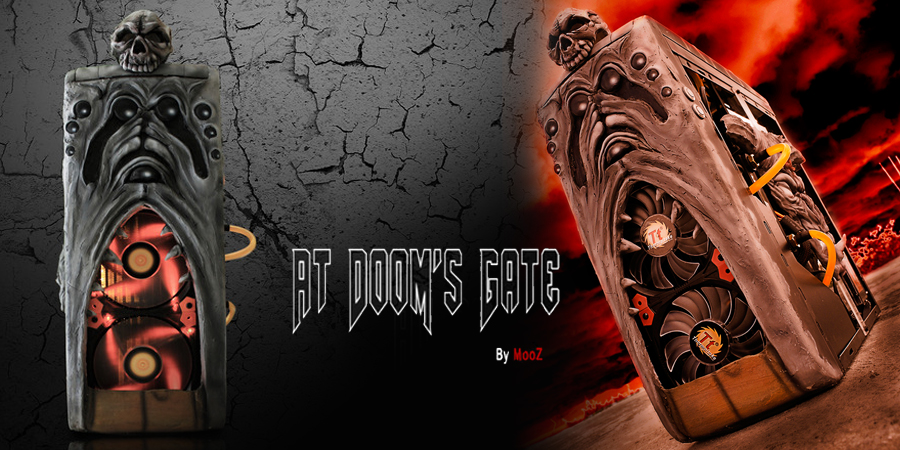 Conclusion
Thanks to MSI and its contest "MSI PRO MOD". It's good to compete against many talented modders, and share new techniques. I spent some time on watching "worklogs" because I like to see what other people are creating and how different and radical things can be done.
If you are thinking of entering in the "MSI PRO MOD" season 2, you should not think, just do it. Everyone has nice ideas, and it is awesome when you materialize them. In any case, you won't lose anything, and you will have fun.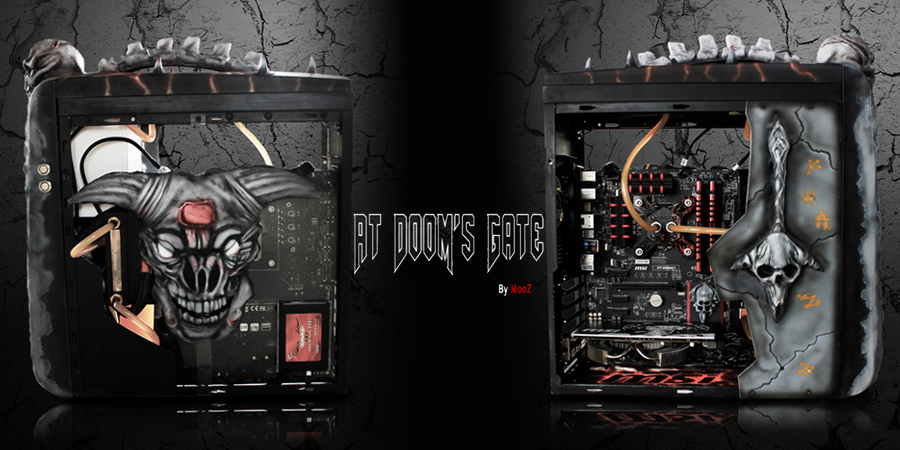 About the Modder
People call me "MooZ", but my real name is Martin Muñoz. I am from Colombia – South America, an engineer in industrial automatic systems and currently work with my university as teacher. My strength is design, so I guide the design of new products, especially industrial types, and the tools to help that process. I have knowledge in CAD, CAM and rapid prototyping.
But modding comes from further back, around 5 years ago. I felt I had a special gift for painting and modeling, helping me to build my projects. But that is not all, for me the most important part is always learning about the process. Through these 5 years in modding I learned a lot, not only about hardware but techniques of painting, design, modeling, building and more as well. This time it allowed me do many projects, some of which had been in important events and contests.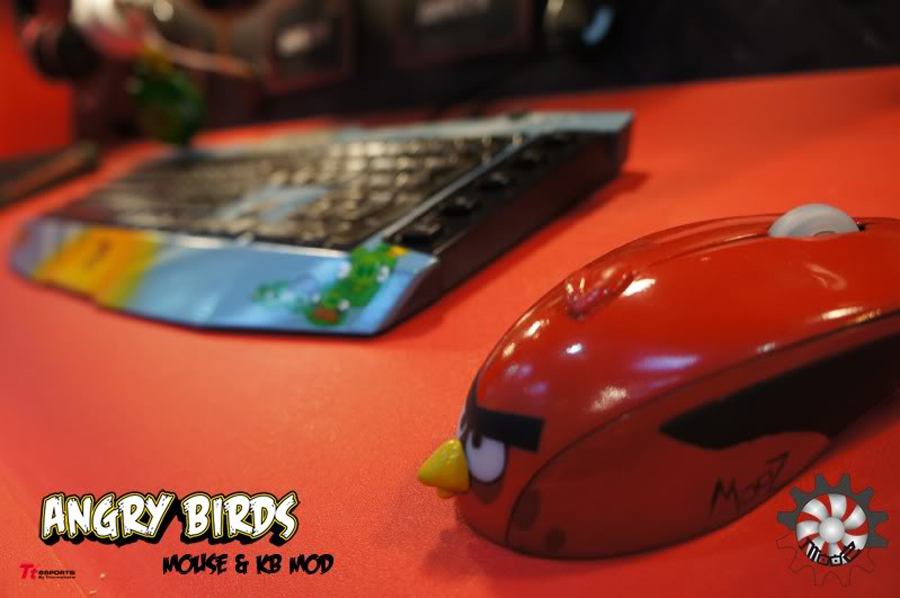 You may remember a few, like the mod of a keyboard & mouse for Thermaltake with the Angry Birds theme, which won second place and was exhibited at Cebit 2012. Casemods like "left4dead", "Forever" a DukeNukem tribute and "Normandy" Based on MassEffect, won other contests. Scratch mods too for events like "Seeker" and "Kirov" and many other mods.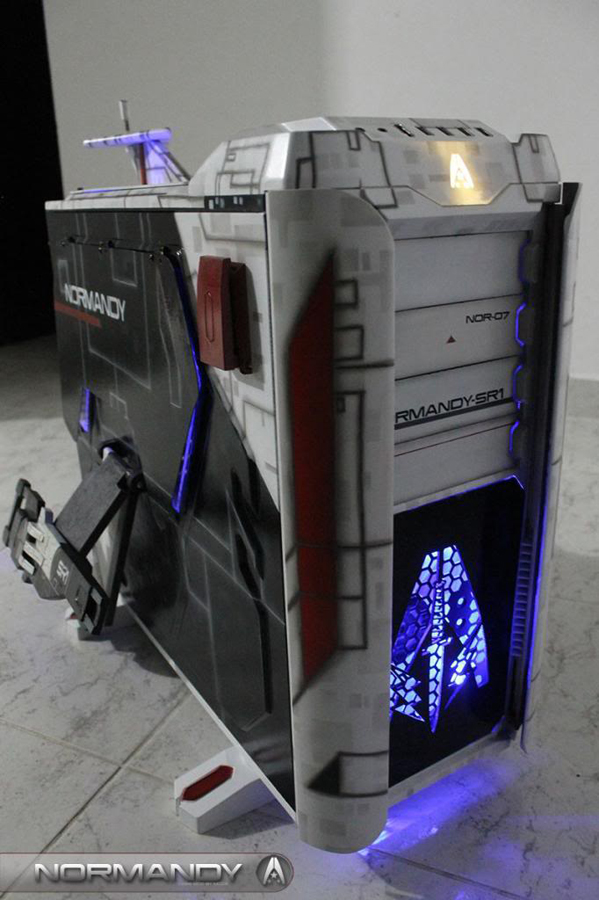 But I don't do it only for prizes. For me it is enough motivation just doing something different, pushing to do things never seen before, always learning new things. This is simply my world and I'm happy with it. It is not different from an artist painting a picture; both try to translate in the project, what we feel, and want to show that to other people. After all, Modding is an Art too.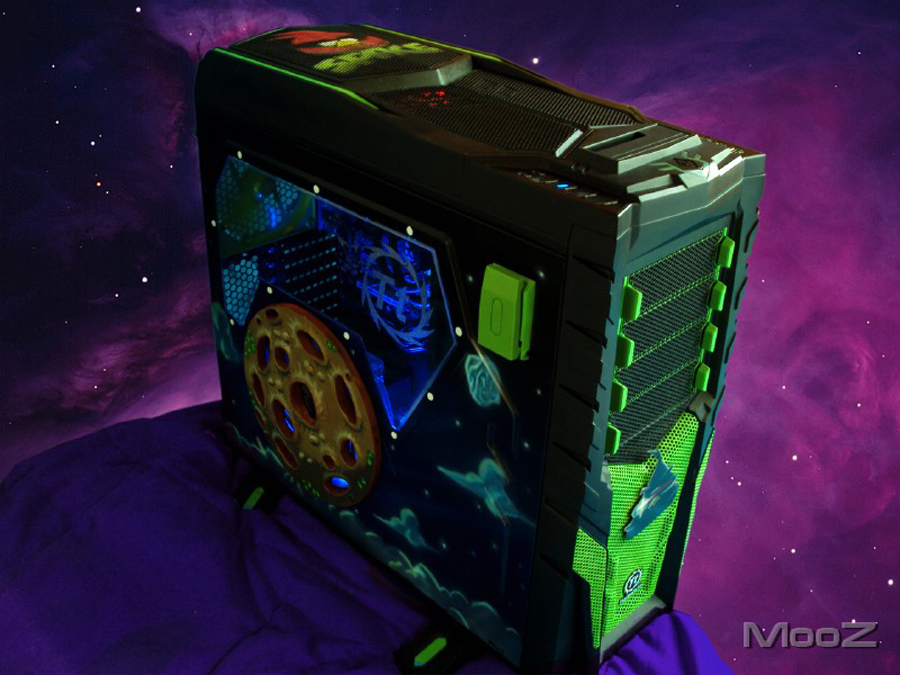 MOOZ FB https://www.facebook.com/MooZModZ
YouTube https://www.youtube.com/user/lsdamooz
Discuss on our Forum Page, HERE.
Have you ever dreamed of being a modder?
MSI PRO MOD Season 3 Competition Now Open! It's an awesome opprotunity for you to show your passion, professionalism, creativity and craft to the world!

More Articles About MOD Pro Insider: