For the upcoming Japan Tokyo Game Show 2015, (See Why gamers should visit Tokyo Game Show?) we would like to introduce you to the Japan Moe culture and what hardware manufacturers do with it.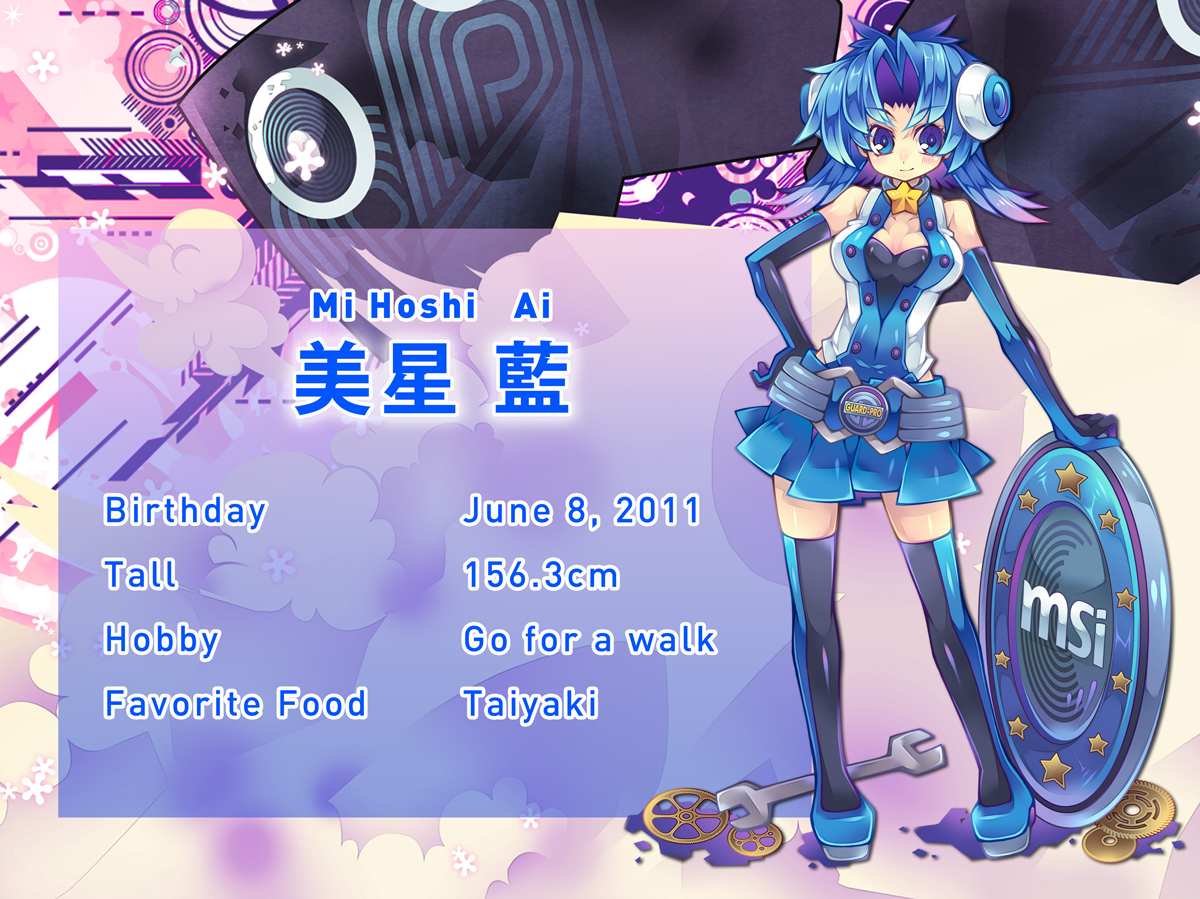 What is Japan Moe Mascot Character?
For those who have dipped into Japanese ACG culture, you must have heard of the district of Akihabara in Tokyo, which is considered to be the center of "moe" culture, and a shopping district for video games, anime, manga, and computer goods. PC shops there always have mascots that represent themselves, or they will create a mascot character for a particular product to promote sales. Each moe mascot has her own personality.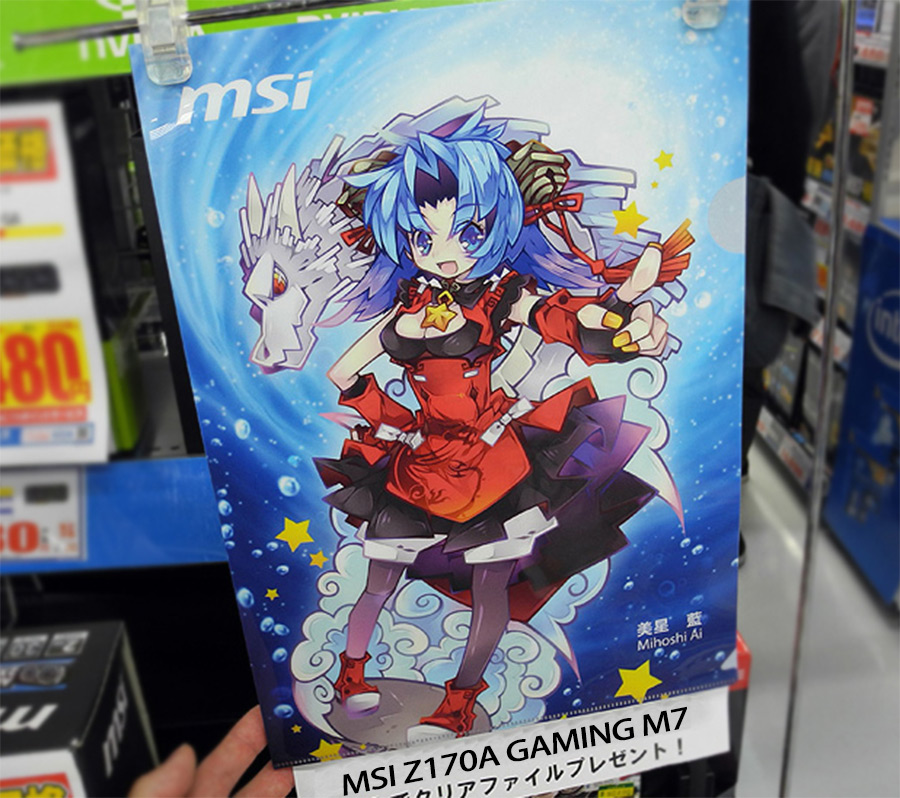 Source: akiba-pc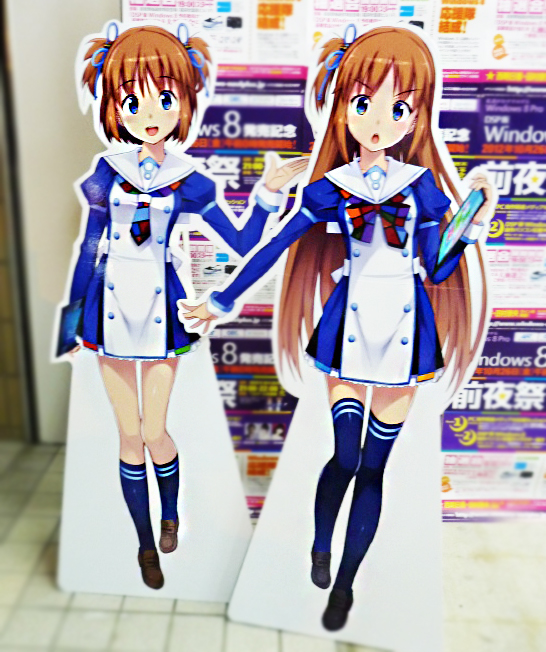 Source: PC watch
Not only the PC shops, a lot of IT manufacturers have also created their own "moe" mascot characters to fit in the "kawaii" and "moe" atmosphere in Akiba. Mascots like this are usually created to appeal to the otaku market in Japan.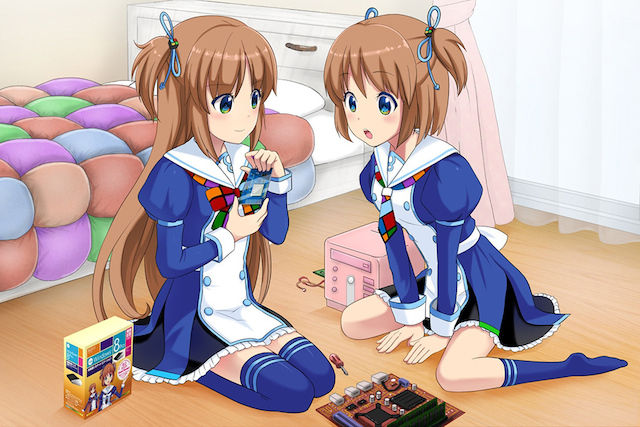 Source: http://livedoor.blogimg.jp/kojimaharunaurawa/imgs/3/1/317115be.jpg
Now let's take a look at what moe characters IT brands created in Japan!
MSI – Mihoshi Ai
Mihoshi Ai comes from 2111 in the future. Her hobby is to take a walk after having her favorite food – Taiyaki. She can transform by her desire to 3 different modes – Moe, SD, and robot.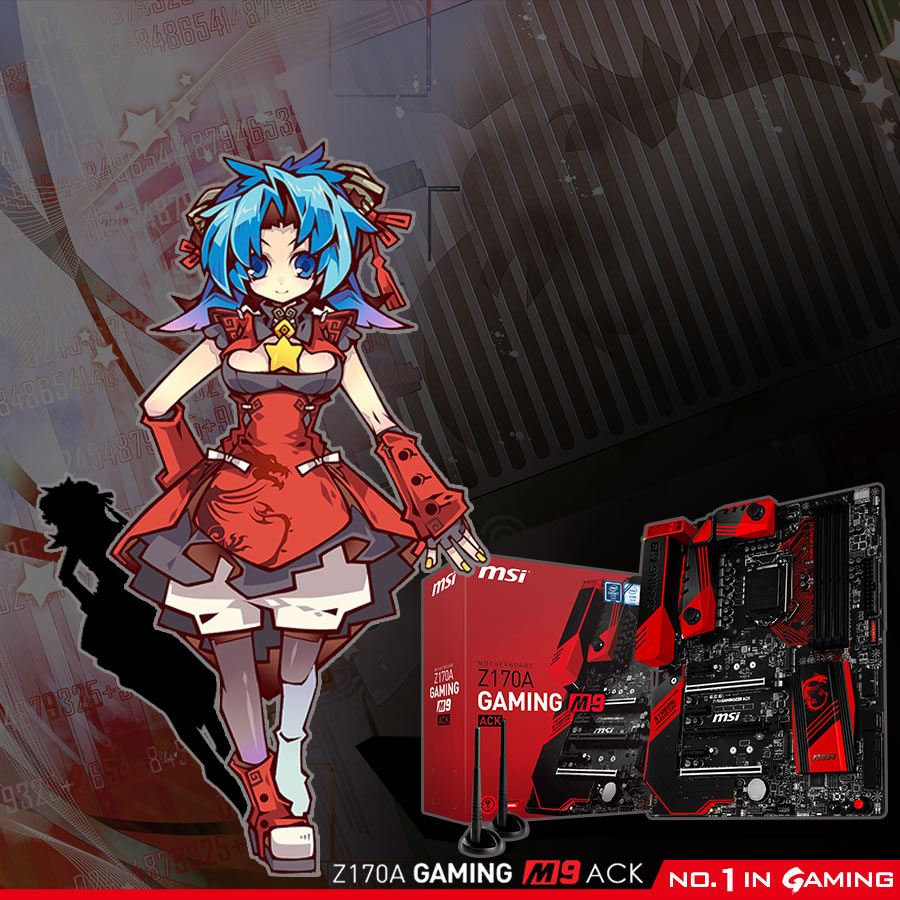 Microsoft Windows 10 – Madobe Touko
Microsoft's mascot is an anime girl who comes from 100 years in the future. Madobe Touko works part-time in Akihabara, and she's also an online game player.

 AMD – Amada Kokoro
Amada Kokoro is a high school student who attends AMD school. Her favorite food is grilled meat and hobby is computer DIY.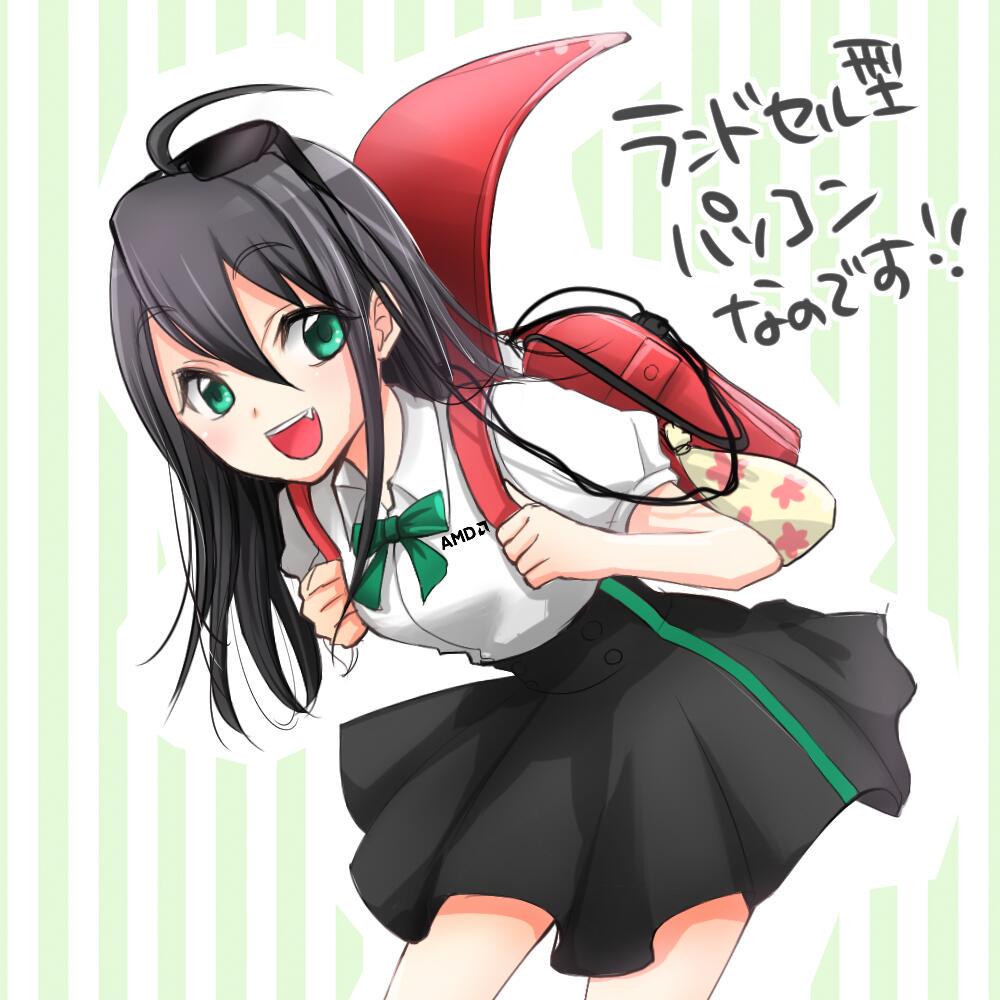 Source: https://pbs.twimg.com/media/BoxHWv1IgAAvwhb.jpg
Can you relate the identities of each moe mascot with the brands themselves? If you want to experience more about Japanese "otaku" culture, you should definitely visit Tokyo Game Show once in your lifetime, and also don't forget to schedule a trip to Akihabara!
MSI Booth at Tokyo Game Show 2015: Hall 8 – 8-C05
Visit HERE for more event info.