{{blogList.blogTitle}}
What is Modding?
Modding is the modification of a computer case or a video game console chassis. Modifying a computer case in any non-standard way is considered a case mod. Modding is done, particularly by hardware enthusiasts, to show off a computer's apparent power by showing off the internal hardware, and also to make it look aesthetically pleasing to the owner. Cases may also be modified to improve a computer's performance; this is usually associated with cooling and involves changes to components as well as the case.
---
Here is modder, BALAZS SZABO, better known under the nickname BALUC MODDER, from Budapest City in Hungary. The most impressive modding project from him in 2014 is the MSI Living Dragon assembled with the MSI Z97 GAMING 7 motherboard.  After that, he made an MSI ECO scratch build named ENT, showcased in during the MSI media event during CeBIT 2015. This out-of-box scratch build assembled with the MSI H97M ECO motherboard aimed to present the environmental protection concept that MSI has been promoting for years. Coming up with ways to surprise us with a creative idea is sometimes difficult. Some of you might have already seen and admired his modding projects. Now we are excited to share a peek behind the scenes into his creative concept in case modding.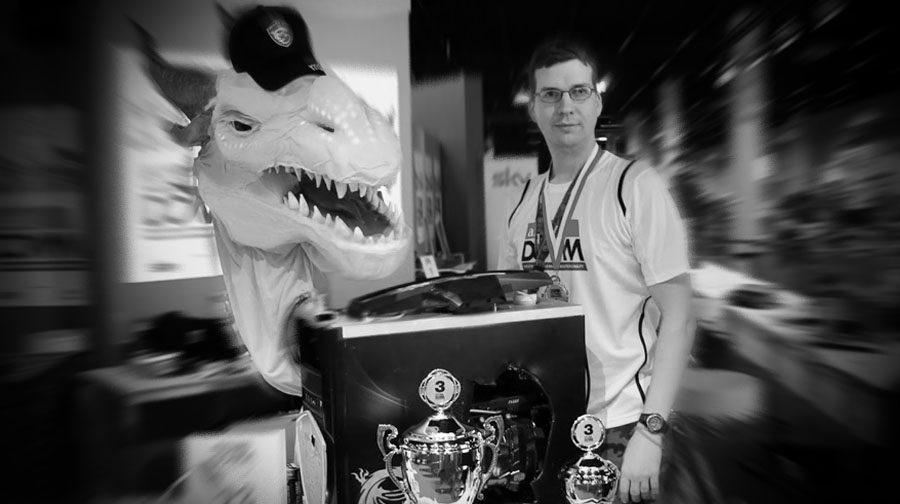 1. Can you briefly tell us about yourself?
My name is Balazs Szabo, better known as BaluC. I have a lovely and supporting wife. Without her love and support, I would not have even registered in the first modding contest. I have two wonderful and creative children. They don't fear monsters because "Dad always makes monsters in the garage". (Aliens head, Predator suit, Living Dragon)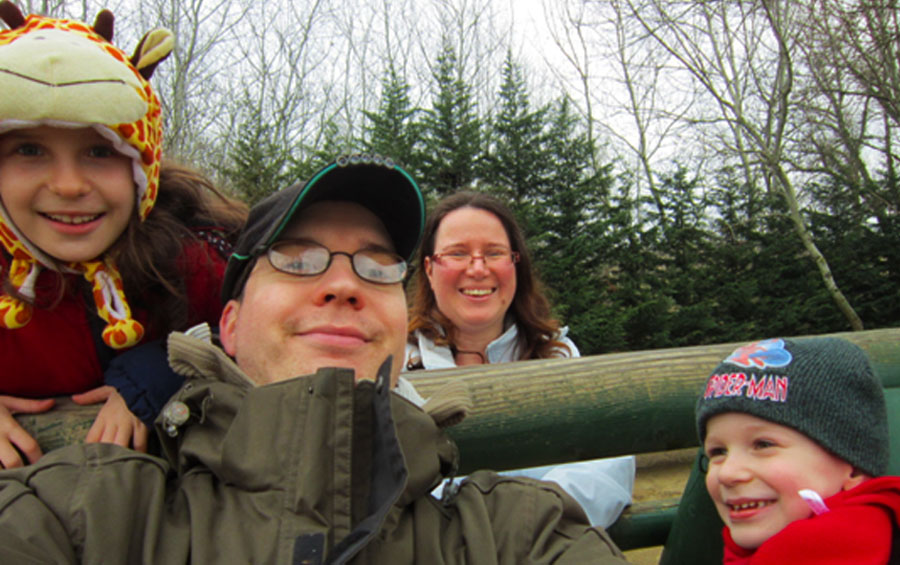 I've been making case mods from a time when I didn't even know what it was called. I always make something "out of the box". The second mod I made for a contest was an aquarium with real water and a living fish in it. The fish loved to swim through the cables and the PC.
2. From your point of view, what is modding?
For me, modding is a creative way to see the world around me. Making something unique for myself teaches me a lot. It does not matter if it is only a side panel window, or just a vivid color on the PC case. Through the whole process of modding I learn a lot from myself, such as skills, boundaries, endurance and how to precisely use tools, even how I can push myself beyond my limits. Learning is a key part of it. I really enjoy the process.
I have seen a few times when a 3D milled, plasma / laser cut big puzzle was assembled... beautiful and  there was a lot of time and work invested in it, but it is still a 3D puzzle, not a REAL Mod. Hand / home-made modding is the real thing instead. Modding is not only a form of art, but also a way to get rid of stress and take control of things from my point of view. Although it could sometimes become the main source of stress, but the major part is relaxing, and the joy of work.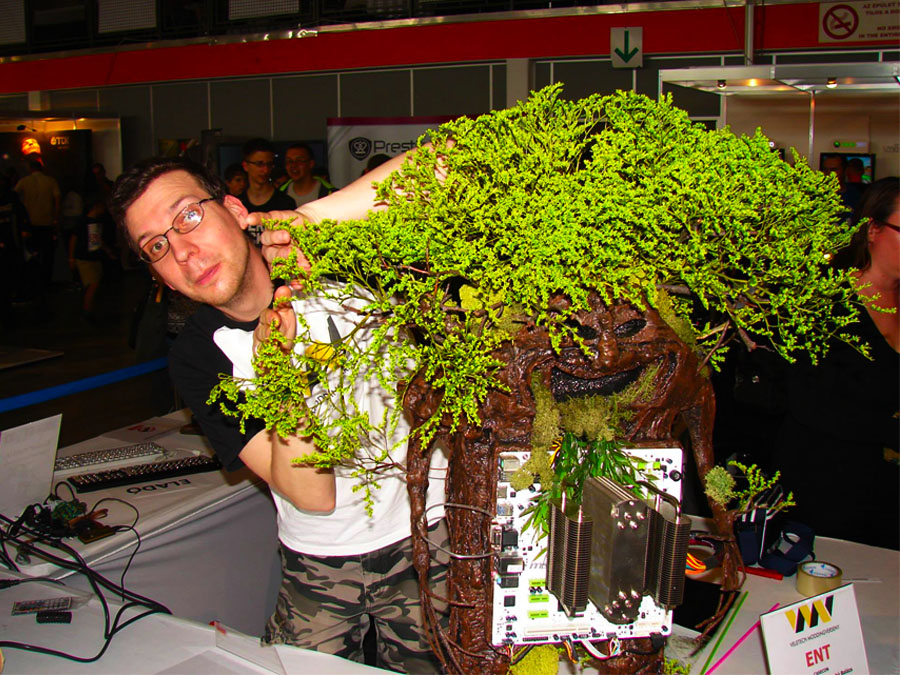 3. How did you get involved with modding and what was your motivation? Who has inspired you, in and outside of the modding community?
My first PC was with an Intel 80486 processor (in '94). It was like all my friends' pc, ugly and a white-gray box. In the beginning, it was covered with a sticker, then another and then too much. So I cleaned it and covered the whole box with wood imitation foil. I liked it, but soon I had the idea to make it with real wood.
In the beginning almost each of my friends made fun of me. But after a few years, they started to like it, and I helped them with their own mods. After another few years I went to the first Modding contest in Hungary. And I make mods till today. I had several tries to teach other people the art of modding: Articles, tutorials, Stream TVs, and in local TV-s as well. There is a monthly Modding Club where I showed different techniques for other modders. I tried to involve other people to modding as well.
My inspiration comes mostly from films, but I put a twist on it to be my own taste. I can create what comes in my mind. If not, then I try to find a way to solve the problem anyways.
I have seen many inspirational mods from the community, but mainly not the final work photos, the worklogs interest me more. I borrow many ideas from films: Avatar, Aliens, Predator. But not only films can inspire me, books, games, artwork, drawings, and animation, etc, whatever comes across my way.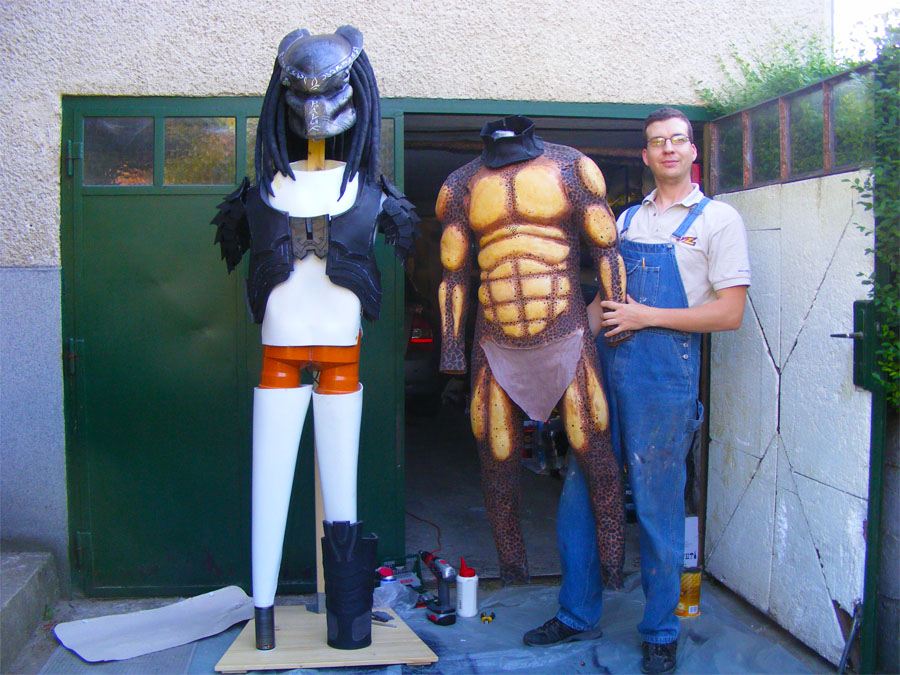 4. On average, how much time do you spend on each project? And what do you think is the most intricate/ thorny part of a mod?
I have had two projects at the same time, that took me 10 months to complete. How much time for a msingle mod? It really depends on the project itself and what kind of mod I want to make. If I am pushing my limits, then I have to find a new material or techniques to make it possible, and search for something that I haven't learned yet.
Intricate / thorny part: when the deadline is coming, but something is going wrong. Just like the Living Dragon project, it was originally planned as a servo controlled head. As I programmed the already built in servos, three of the four died. This was Saturday afternoon, with a halfway ready head, and I had to get going to DCMM / Gamescom on Monday evening. So I had to go back to the drawing table and figure out a way it could move and then build it in less than 60 hours. So, fluids, flames, smoke and animals are intricate and could be dangerous.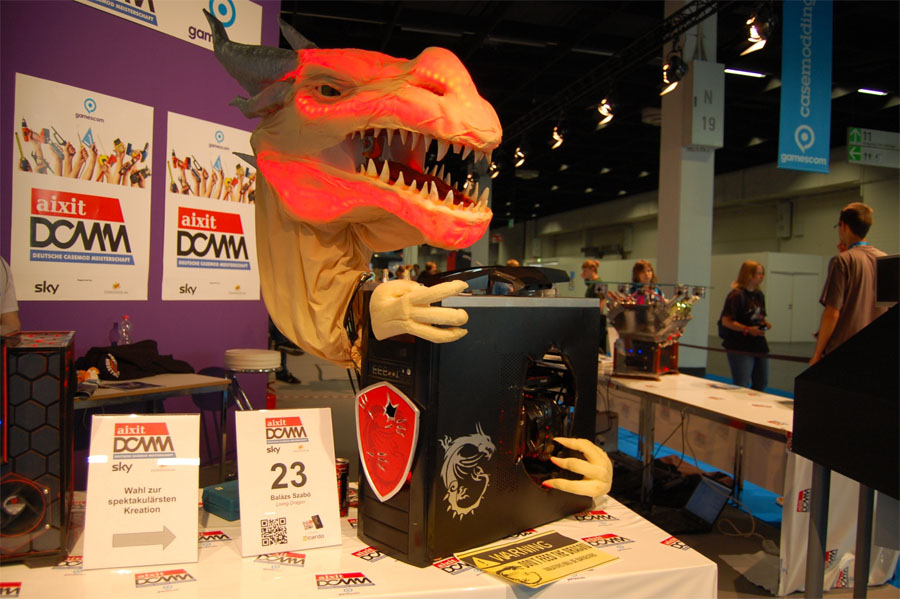 5. Do you usually do a lot of research when you're about to do a themed project?
Yes! Definitely! I do a lot of research for of my creations. Let's say I try to make "layers". If someone does not know the theme of the mod, he/she still could be interested to look at it. But I like to hide small hints, details for those who know the theme and take the time to inspect it closer.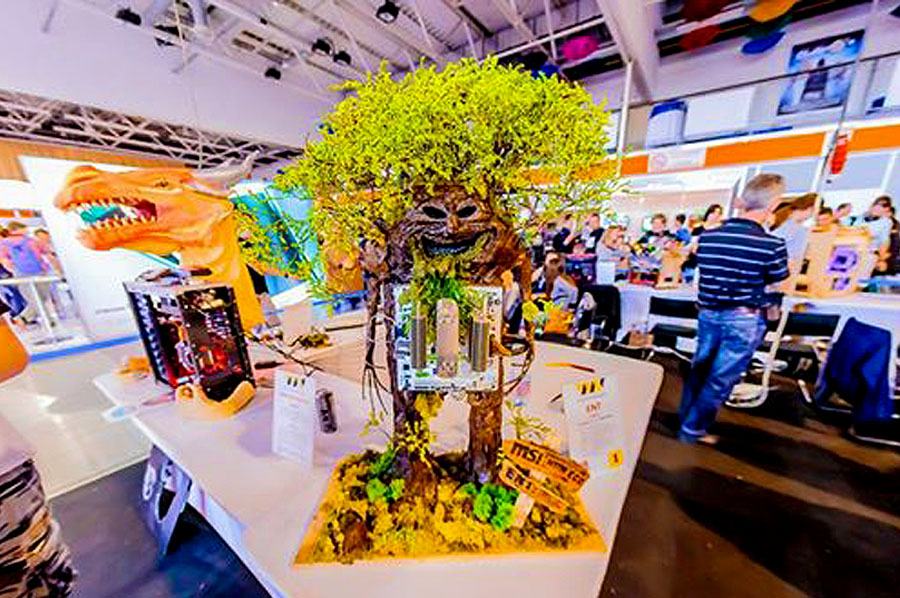 (ENT scratch mod showcased at PlayIT event in Hungary)
Like my recent creation ENT, to an average viewer it is only a tree like creature, but anyone who has read The Lord of The Rings would know the trees creature is the protector of forests. A deeper meaning is to present the concept of environmental protection of the MSI ECO motherboard. Besides, for each of my mods I learn at least one new technique / material. This is one of my secrets that helps me to get to the next mod.
6. What do you think is the most important aspect of modding? What's your favorite tool?
I say the modder himself is the most important aspect! Brain, hands, patience (if needed), tenacity, creativity, high degree of problem-solving skill, endurance, and having fun until you create something new.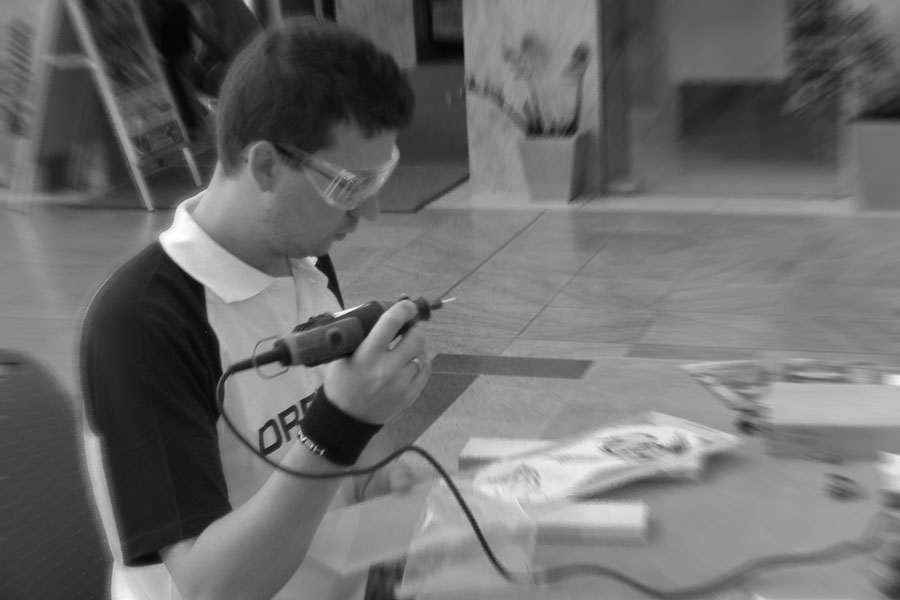 My favorite tools are safety equipment! An accident can happen in a moment. I work with high speed and power tools that are meant to cut metal / wood easily. The Power tools don't see the difference between the metal plate and a finger, but if something happens, you will see!
7. What would you say is your favorite project of all time? Is there a project you'd like to do, but never have?
My favorite project is always what I am working on at the moment. But I have my own top 3:   
1st Pandora: In daylight it is a jungle, but at the night it comes to life.
2nd Predator Suit: It is my costume, and I made a holder for it, and inside the stand is a PC.
3rd I almost said the Living Dragon, but it fell from the throne. Right now, it is the XPOWER Loader, a co-op work with my friend, fellow modder and Teammate Janos Fresli a.k.a. Soccer.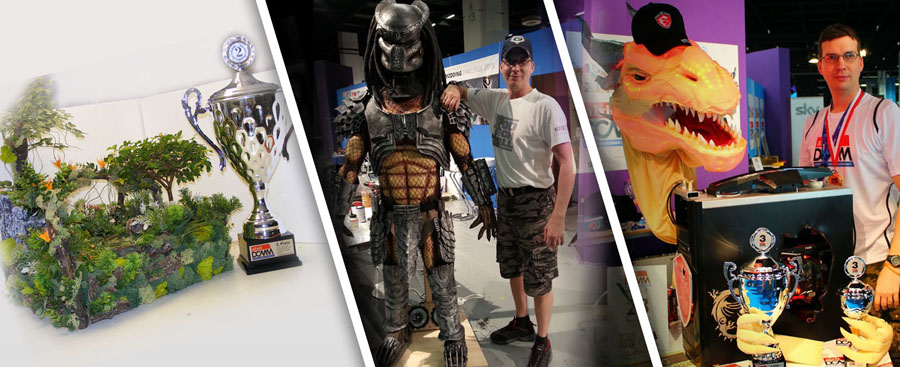 I have a lot of modding ideas on a daily base. At present I am concentrating on the mod of Computex 2015 for MSI, but after it I will make a pink/girly mod for my daughter.
8. Can you run us through a day during the modding work period?
On week days, I work in my "day job" and log on to my favorite modding themed sites:
www.black-mod.com - Soccer's and my site. You can find us and a few of our works in the forum.
www.prohardver.hu - A great HW site, and they organize the Hungaryan Modding Contests.
When I am at home, I focus on my family. After my kids are sleeping, then I go into the garage, turn on the radio and get to modding. On the weekend I normally try to be with my family during the daytime, but it couldn't happen if I have to work the weekend through.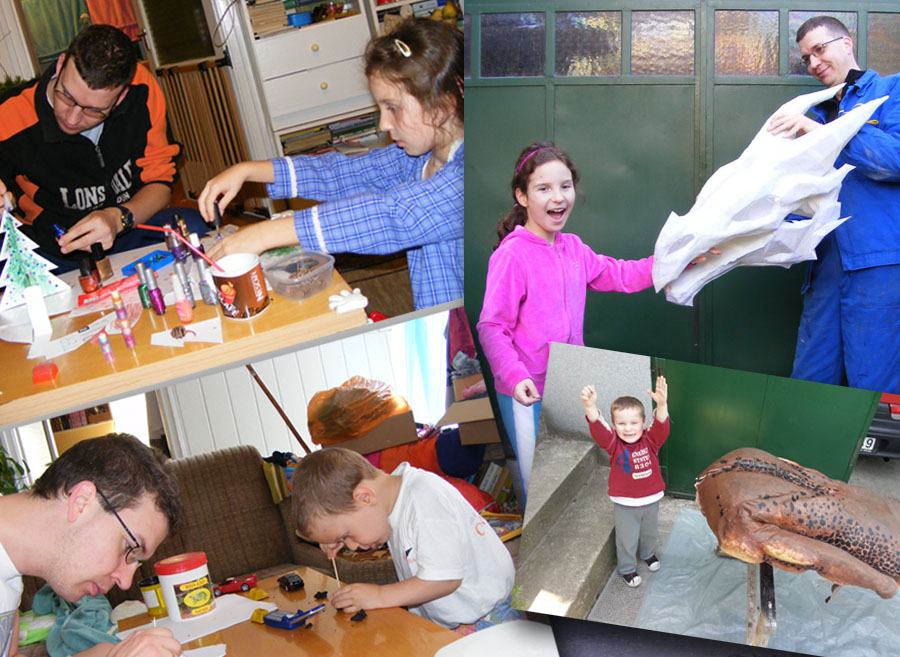 9. What is the best advice you could give to a budding modder?
There are a lot of things good for me, and I believe they could help others too:
Always use safety equipment, and read the safety guideline first!
Music helps a lot! Old/new, fast/slow does not matter, the point is you must like it.
Have Fun in modding! If you don't have fun in your project, then it will be seen by the end result.(If it will be finished.) Choose something what you really like, it helps a lot!
If you are tired, DONT push it! Sleep on it!
Learning is an important step! Learn to use your tool and your materials. Try them out first on a demo or on a trash piece. Don't ruin your main work, or at least try it on a spot, where no one could see it.
Plan ahead! If something needs time (drying / hardening), then make it first, put it away and work on something else meanwhile.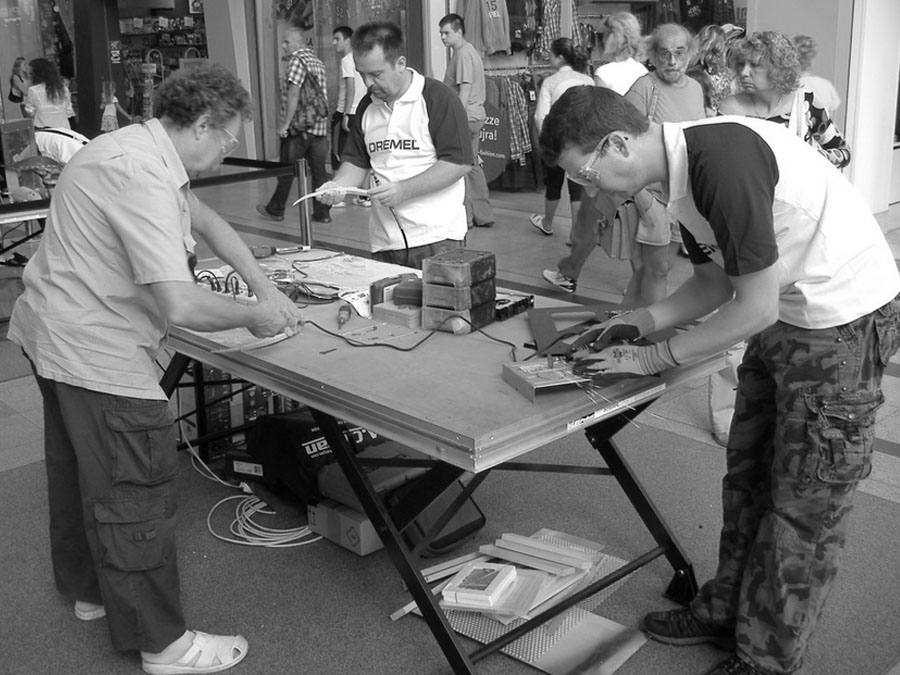 10. Which MSI motherboard is your favorite to use on modding projects? Why do you prefer it?
This is a hard and tricky question. It really depends on the theme, the colors, and the end usage, but anyhow, you will always get a perfect partner from an MSI motherboard for your PC / Modding project!
The last ten years I had the chance to hold and work with a lot of MSI motherboards: Z87 XPOWER, Z97 GAMING 7, H97M ECO... and the best at last the X99S GAMING 9 AC & X99S XPOWER AC that we (Soccer and Me) are using for MSI Dream GAMING & MSI Dream OC themed mods. My consideration of choosing motherboards is its stability and reliability. I surely believe MSI is the best choice.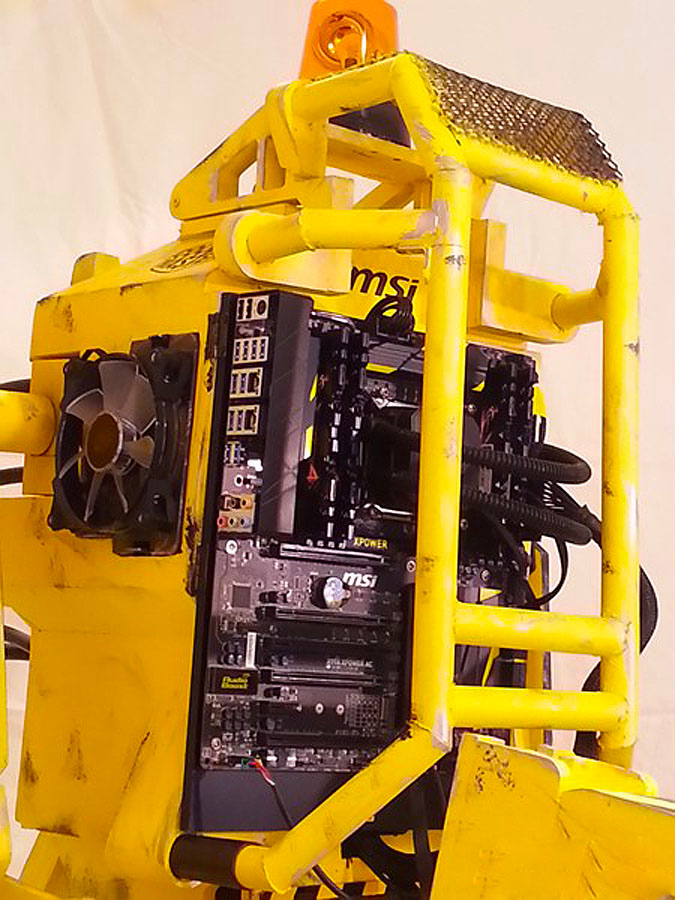 I hope some readers and modding fans could see my mods at Computex 2015 and Gamescom 2015 in person. And I look forward to sharing my experience with them and get more honest feedback from them.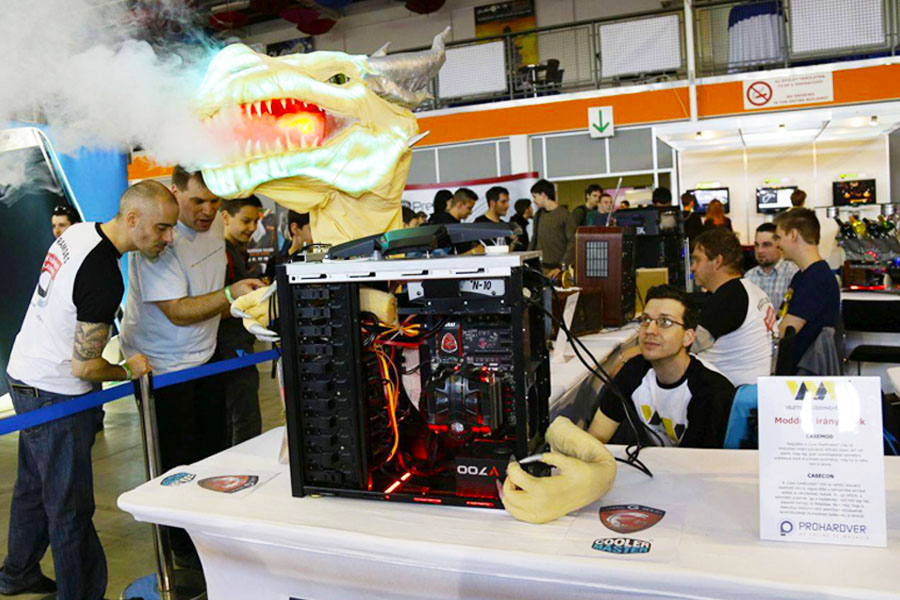 ---
Thanks BALAZS SZABO for taking the time for this interview and for creating some truly great mods for MSI. 
Besides, we would like to give you a head's up on BALAZS's latest work that will be showcased in the MSI booth during Computex 2015. Let's wait and see!
Discuss on our Facebook page, HERE.
More Articles About MOD Pro Insider: