{{blogList.blogTitle}}
What is Modding?
Modding is the modification of a computer case or a video game console chassis. Modifying a computer case in any non-standard way is considered a case mod. Modding is done, particularly by hardware enthusiasts, to show off a computer's apparent power by showing off the internal hardware, and also to make it look aesthetically pleasing to the owner. Cases may also be modified to improve a computer's performance; this is usually associated with cooling and involves changes to components as well as the case.
---
Here is modder, Jesse Palacio, better known under the nickname J.P. Modified, from Cebu City in the Philippines. The most impressive modding project from him in 2014 is the MSI Krait Edition. This elegant black/white modding project assembled with the MSI Z97S SLI Krait Edition motherboard is to meet the demand of the DIY community who craved a pure black and white motherboard. Some of you might have already seen and admired his modding projects. Now we are excited to share a peek behind the scenes into his creative concept in case modding.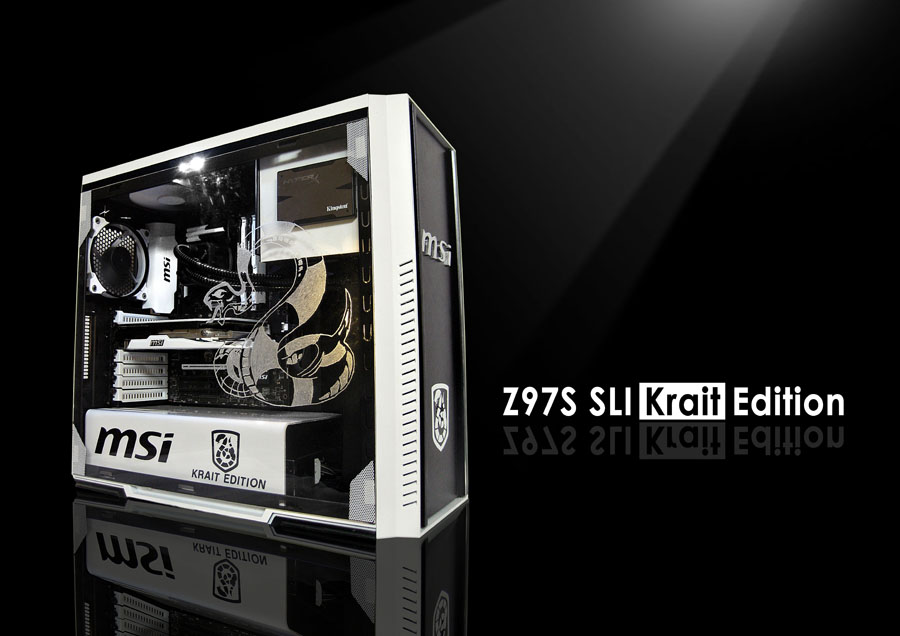 The first Krait case mod in the world assembled with MSI Z97S SLI Krait Edition motherboard by Jesse Palacio.
1. Can you briefly tell us about yourself?
My name is Jesse Palacio. I am a single father, and am raising two sons.
In the modding world, I introduce my work as JPModified. I work as customer support for an offshore account. In addition to working hard, modding is my favorite hobby, which the cost sometime can be compensated with assigned projects. Since I love to mod, it's my way of getting rid of stress from my real job. I have been doing modding for several years, but only on my own projects at home. I never really had the courage to show my work until about a little more than a year ago. And since then, I have been doing modding for some of the biggest hardware companies in the world. I still can't believe I've gotten this far, in such a short time. I know nothing is permanent, and someday this will all go away. That is why I am making the most of whatever opportunities come my way. I hate drama.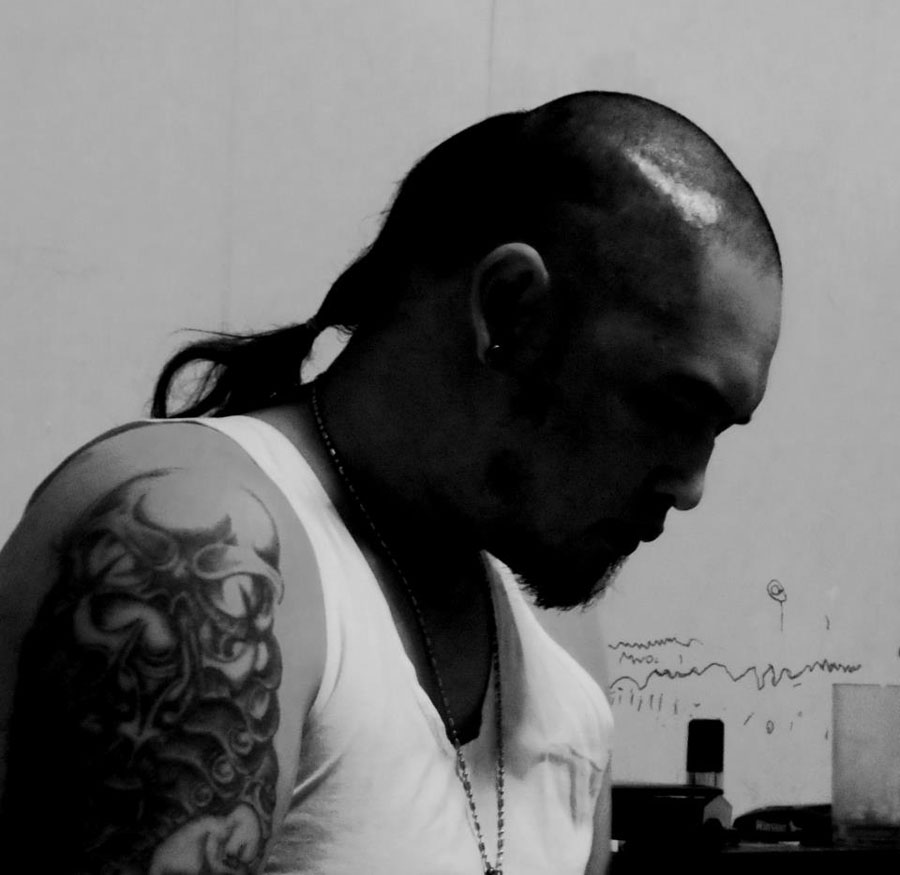 2. From your point of view, what is modding?
In my case, modding is ART, not the hardware and parts. It's about excellence and craftsmanship. I've built many times for people with low end hardware, even low end cases. I firmly believe that you do not need to be rich to have a good looking PC. Look at what I did a few months ago, this is a very old PC of my friend, so what I did is make it look much like a piece of art under the limited budget and conditions. So you may say modding is a challenge.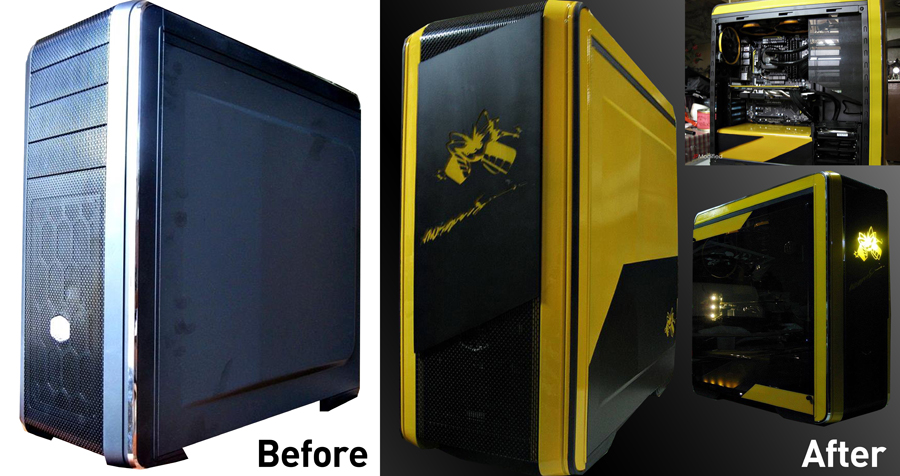 3. How did you get involved with modding and what was your motivation? Who has inspired you, in and outside of the modding community?
Hmm…. A few years ago, there was a game called Crysis. It was a very graphically intensive game. I tried to buy expensive hardware just so I could run it decently. Then I realized it was getting too expensive. So I diverted my attention over to recreating or modifying what I already had instead. So I looked up to works from fellow Filipino modders like Mhike Samsin, Camshow Medina and Paul Tan.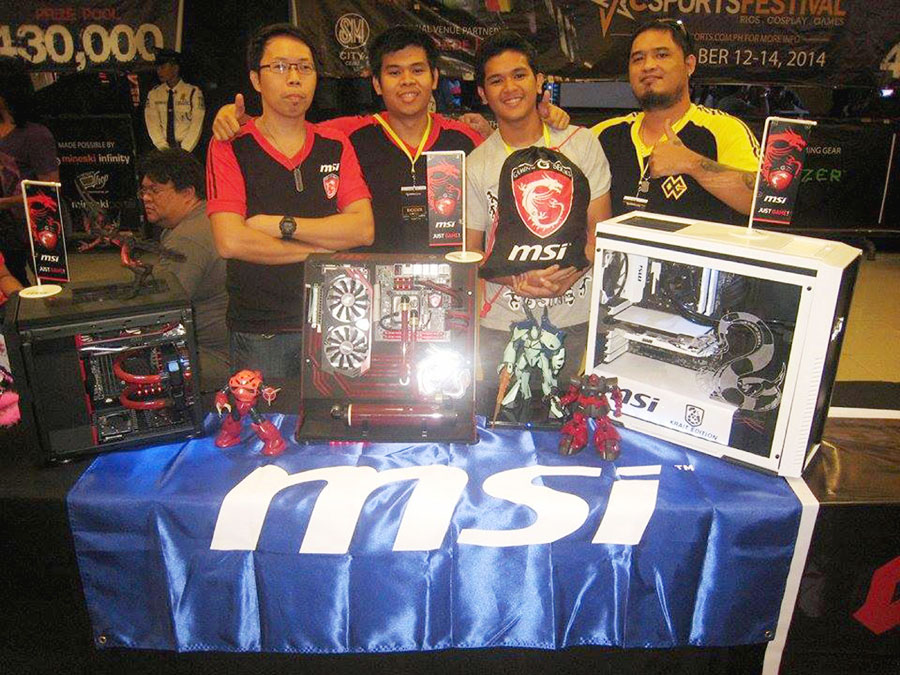 First from the left, Mhike. First from the right, Jesse.
4. On average, how much time do you spend on each project? And what do you think is the most intricate/ thorny part of a mod?
I spend a few weeks, to even several months on a mod, depending on what kind of work needs to be done. I need to have all the hardware before I can give my pure focus on a specific project because sometimes I get into the zone and mod nonstop. Again, my mods are hand-made, so I spend a little more time than other modders who have the privilege of using machinery, like in cutting side panel windows. Someone who has the right tools can finish it in very little time, whereas for me, it takes several hours. Thorny part? Well, nothing is thorny for me, because I am always positive in my thoughts, and very used to working under pressure. I always find a means and solution. I never give up.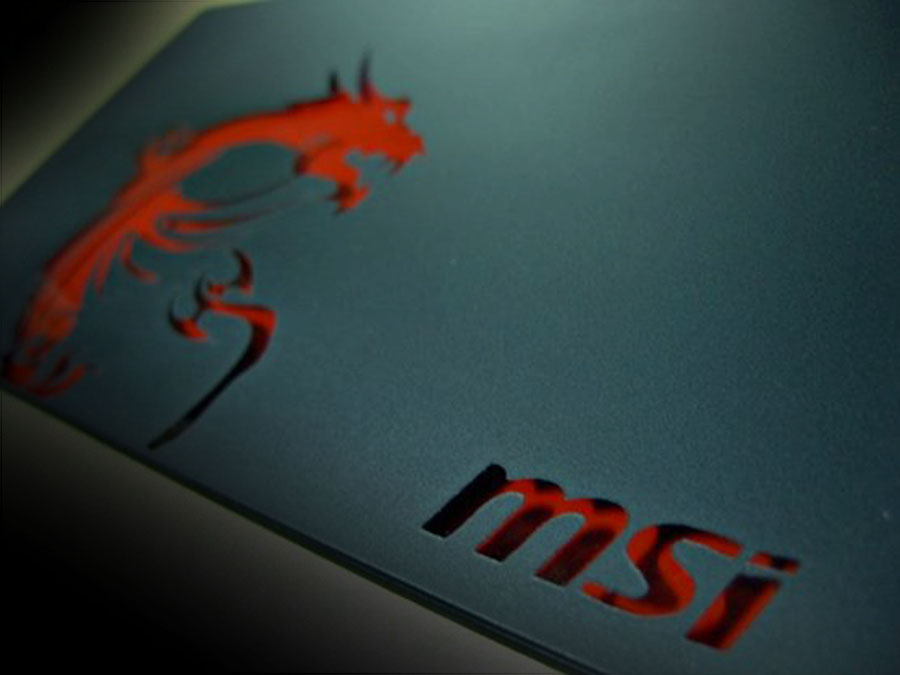 5. Do you usually do a lot of research when you're about to do a themed project?
I am a freestyle modder. I dont really know how to work with "themes" apart from color matching. I am weak at software designing and planning, so I need to have the parts in front of me, before I can gut any real work done. I operate by "gut" and mod as I go.
( ** I operate by "gut" and mod as i go: this means my modding is spontaneous.)
6. What do you think is the most important aspect of modding? What's your favorite tool?
The most important part in modding is the WILL. This is my biggest weapon. If you don't have the will, your mind will not get creativity and you will not have the passion to execute the project. As to my favorite tool, that must be the Dremel 3000 rotary tool. It was given to me by my good friend, Nick Blackwell of Dirty South PC mods, USA.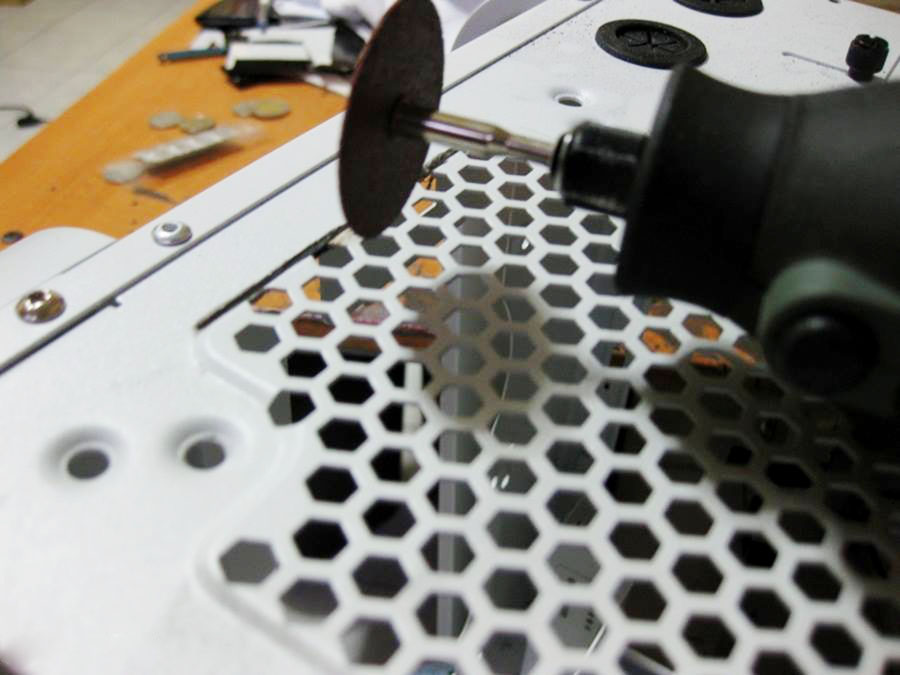 Dremel 3000 Variable Speed Rotary Tool.
7. What would you say is your favorite project of all time? Is there a project you'd like to do, but never have?
I have done plenty of mods. For personal and for clients, my most favorite was my "Centurion" 3rd place winner in the Cooler Master 2013 Case Mod Competition. I like it the most because it was not a sponsored build. It was my own money, and it opened a lot of doors for me. It was not top-of-the-line hardware, but it inspired so many people who also did not have an expensive PC to mod. It made me get friends from all over the world, asking how I did this, and how I did that, and I loved talking to them. I believe, one day I will make my first scratch build. I have never tried that, but would someday want to do one.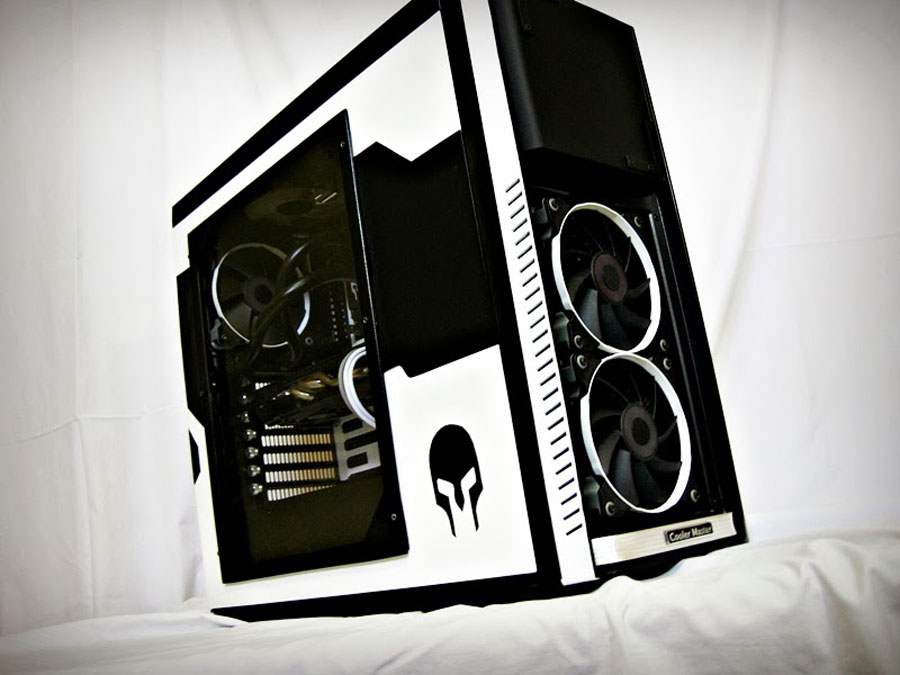 Centurion by Jesse Palacio . The 3rd place in the Cooler Master 2013 Case Mod Competition.
8. Can you run us through a day during the modding work period?
When I am about to begin a project, I spend several hours just staring at the parts of the mod. Hoping a bright idea comes out of my head. If it doesn't, I go to sleep... and try again later. Once I finally get started, my workshop gets messy. Apart from modding, I like to watch movies, play billiard, and spend time with my sons and my fiancee. My regular schedule is right after work, I come home and eat & sit at my modding table and do my "other" work. I need sleep only a few hours a day. However, I never want to mod on weekends because that time I spend with my small family. My sons always begged me to take them to the beach or some places during weekends, I couldn't say no to them.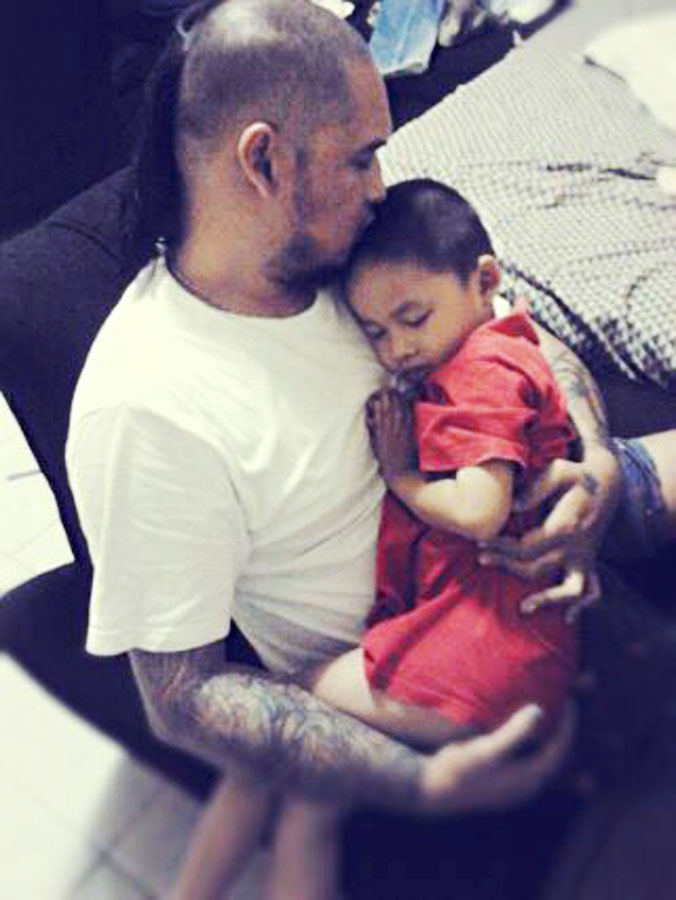 9. What is the best advice you could give to a budding modder?
I would like to pass on some advice given to me: "It is the modder that makes the tools, and not the tools that make the modder".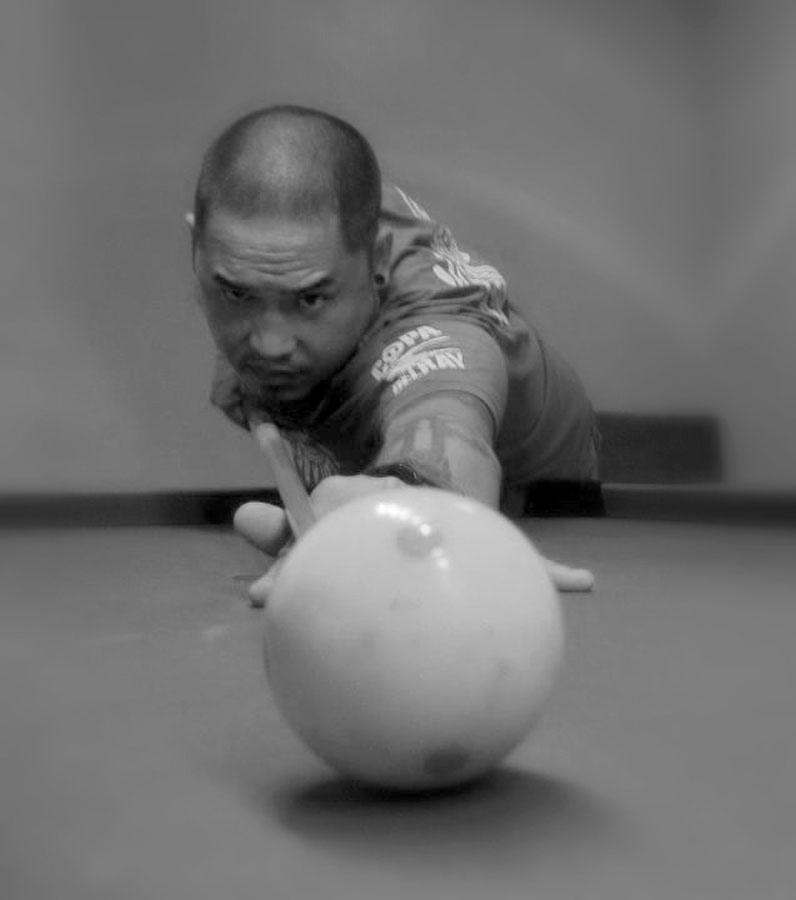 10. Which MSI motherboard is your favorite to use on modding projects? Why do you prefer it?
Of all the MSI motherboards I have worked with, I was most excited to use the X99S SLI PLUS motherboard because it was the most high-end I have worked with so far. I have been in love with the black motherboard since I first saw it. My most recent build named: BLOODLINE was built using this motherboard. The simple theme with the all black color design motherboard gave me a lot of room to express myself. I was inspired when I saw my son write "JPModified" on a pencil box he modded by changing its color. So I guess modding is in my "bloodline".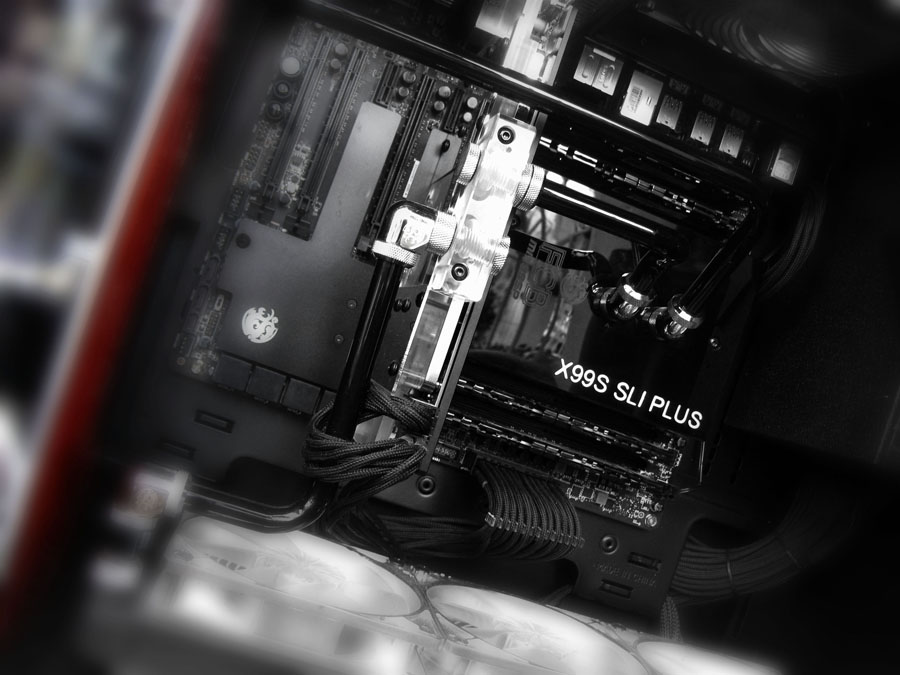 Sneak peek of "bloodline" assembled with MSI X99S SLI PLUS motherboard.
Thanks JESSE PALACIO for taking the time for this interview and for creating some truly great mods for MSI.
Besides, we would like to give you a head's up on Jesse's latest work, that's been mentioned in the interview called "BLOODLINE", we await for his debut on the MSI WW fan-page!