{{blogList.blogTitle}}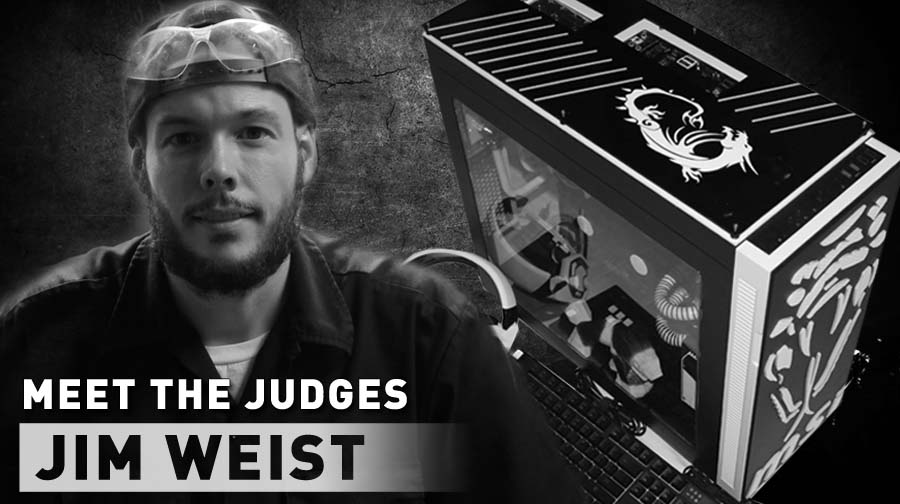 Who are you and where are you from? How many mods have you made now? How many year have you spent on modding?
My name is Jim Weist, aka Orange Clockwerk. I'm from Cleveland, Ohio in the United States. I am the owner of Clockwerk Computer Modification. I was born in '86 and have had a computer in my house as long as I have been alive and I began building my own at about 12 years old. I decided to start modding about 3 or so years ago when I wanted to begin watercooling. I upgraded a lot of my computer components for a better gaming experience and I just felt something was missing, and then I began my first mod. I only did some acrylic paneling and paint work but it inspired me to plan out my next mod. After each build I alawys felt I could push myself further. I think at this point I have only done around 5 mods, but I have helped over 50 clients on custom projects, mainly speciailizing on custom reservoirs and later branching out into painting and CNC work.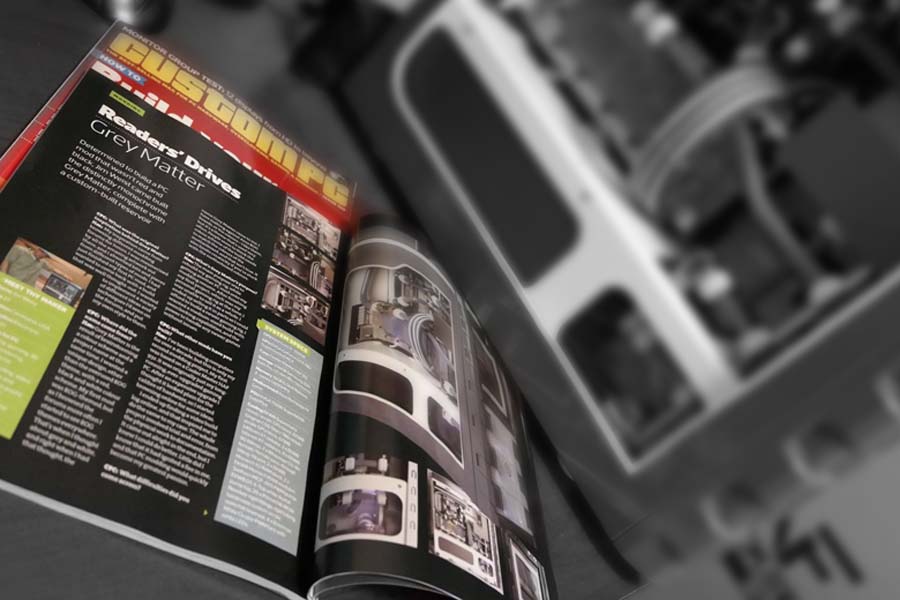 As I shared my work online on forums and social media I began recieving requests from people to make custom parts for them. I decided to help them out and by sharing the work I did for others I build trust and brought on more requests. Then, before I knew it I was doing more projects for others than my own work. This motivated me to advertise a bit and now I am working full time modding. It is not a consistant business but the market is growing and orders are becoming more frequent. I am now begining production work with some other modders and I use my CNC router to make parts to sell on their online stores. Things have come along way from using my dads old tools in my garage to packing the garage will CNC routers and milling machines, but there is always room for improvement and growth.
What inspired your design on 'Achromatic Serpent' for MSI PRO MOD S3?
The inspiration for my mod was of course the Krait snake which the MSI motherboard is named after. I just wanted to make sure I modded everything I possibly could in the allowed time frame. I wanted to try and eliminate any colors that were not following the black and white theme. I believe I managed that other than a little red left on the power supply.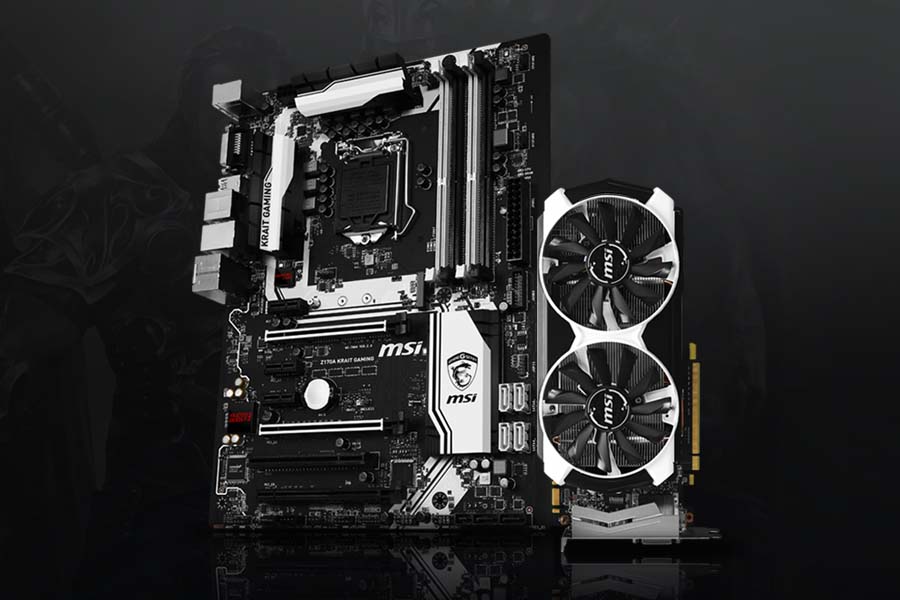 Start to explore black & white series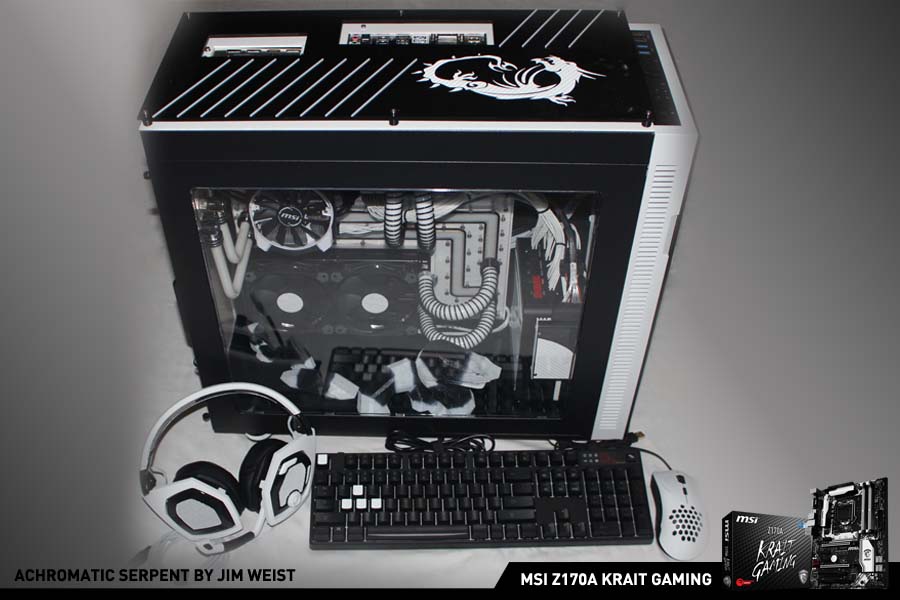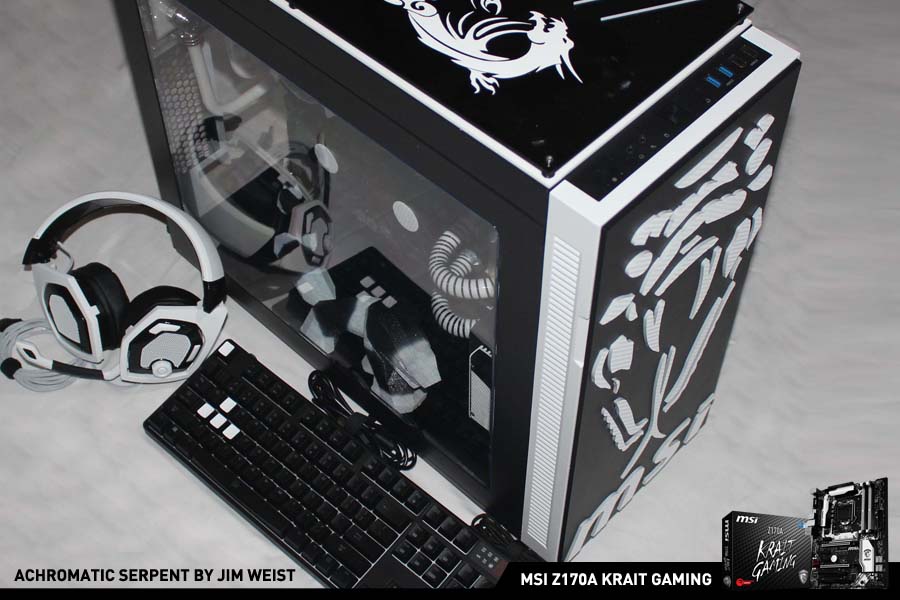 How much time do you spend on this mod? Which part is the most challenging?
I roughly spent about 150 hours on the mod, maybe a little more, I dedicated a 10-hour day one day a week for work on this and then the last 3 days were back to back 10 hour days. I think the most challenging part is keeping in a time frame, it was the first time I was limited to a time frame for a project. I am used to having unlimited time on projects and it allows me to make sure everything is perfect, so it was a challenge to stay on schedule for sure!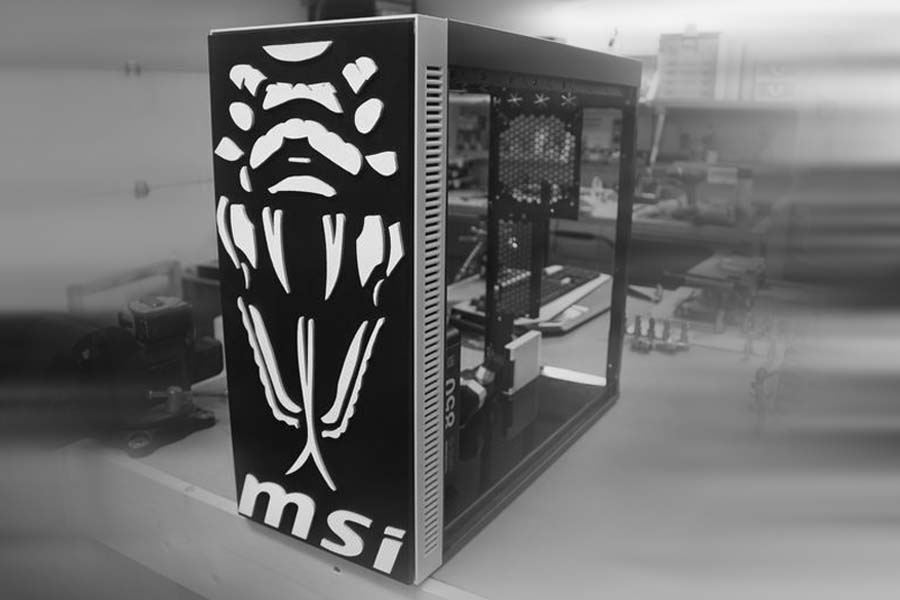 What feature of it are you most proud of?
I think my favorite part is the modded Thermaltake AIO processor cooler I cut it apart and turned it into a water loop and including a liquid channel panel and a little 120mm reservoir that mounts using 120mm fan hole pattern.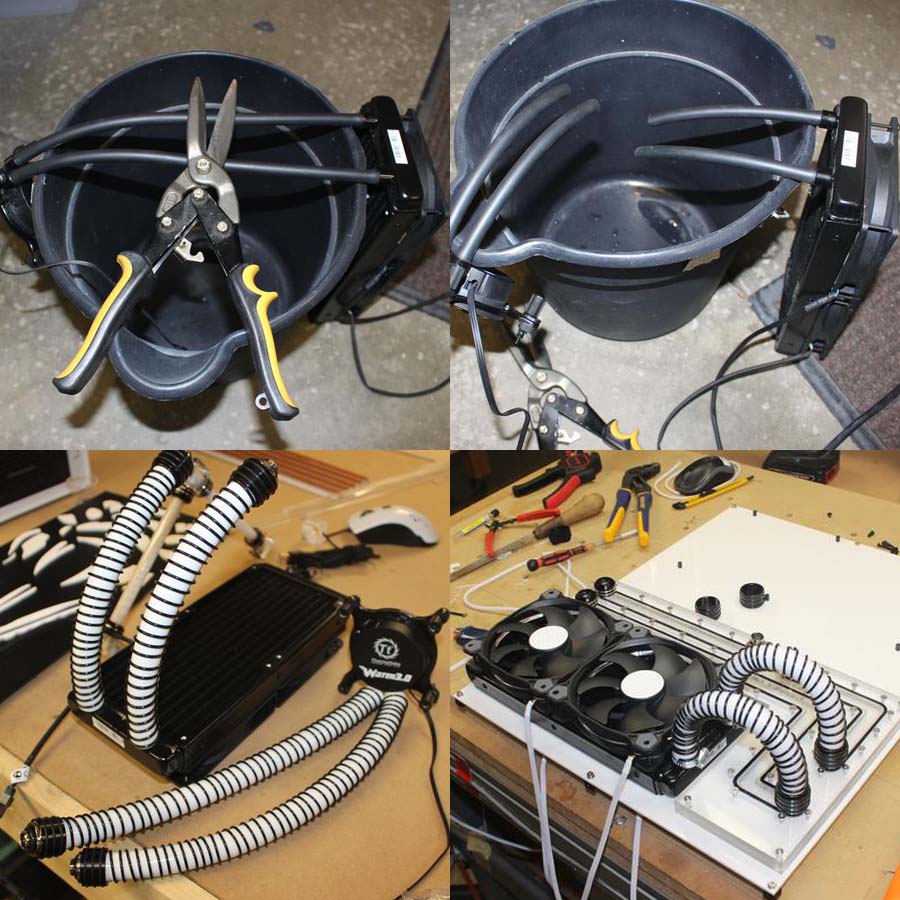 Any suggestion for newcomers if they want to join next season of MSI PRO MOD?
Be unique and creative! Look through other modders work logs and do your best to do something different! Find things you like and put your own creative twist onto them. Also don't get into something that is overwhelming, you are on a time limit, don't dig a hole you can't jump out of! Most importantly, have fun! That is what modding is about!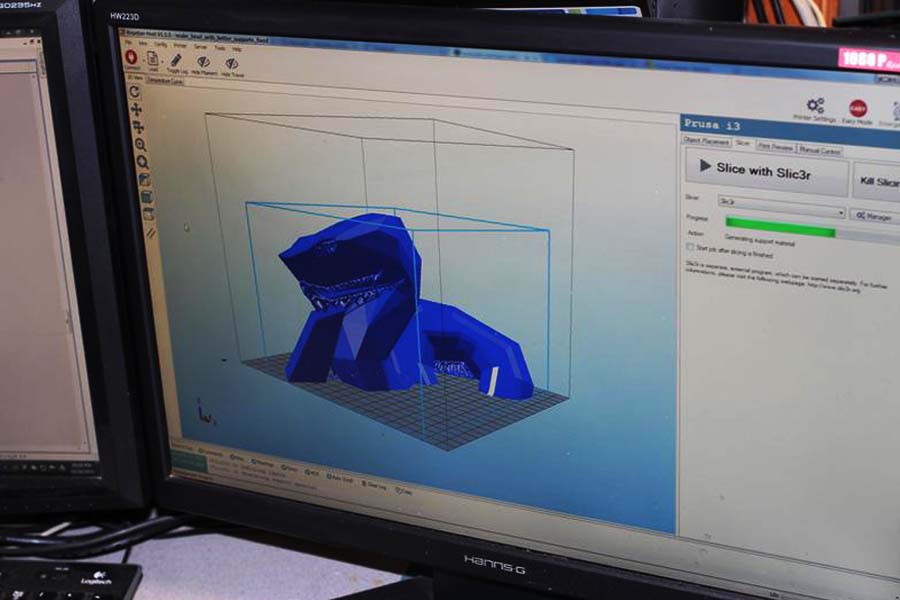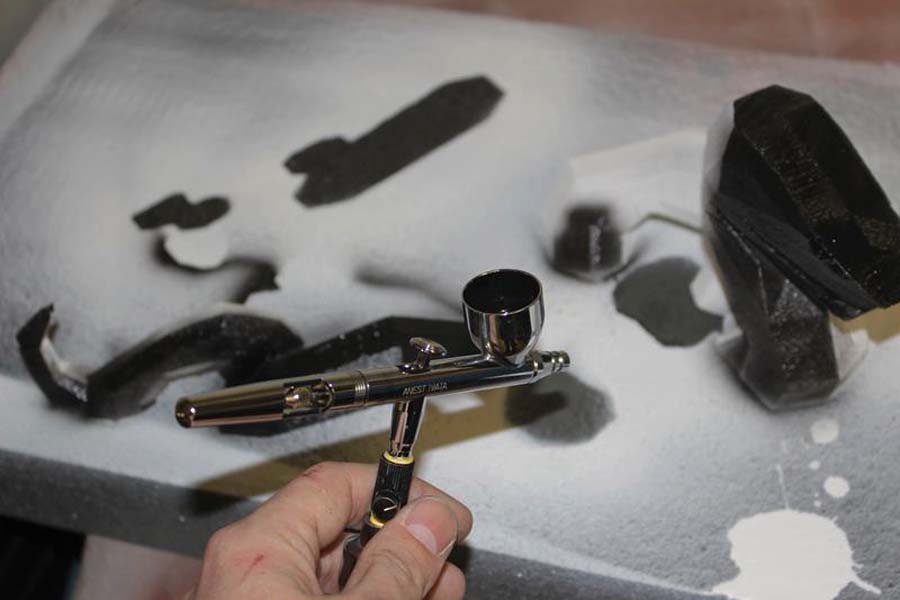 Discuss on our Forum Page, HERE.
Have you ever dreamed of being a modder?
MSI PRO MOD Season 4 Competition is coming soon. It's an awesome opprotunity for you to show your passion, professionalism, creativity and craft to the world!
More Articles About MOD Pro Insider: