{{blogList.blogTitle}}
We don't need an Android device to run Android apps. A freemium Windows app on MSI laptops, MSI APP Player can run popular mobile games and apps such as Clash of Clans and WhatsApp Messenger while we work in Microsoft Office in another window. It's really an incredibly useful tool for anyone who's developing an Android app, wants to try a new app without risking damaging our phone, or wants to enjoy our favorite mobile games on a bigger screen. Simple to use and very well designed.  
Installation
Step 1 :
First thing first, we need to go to msi.com in our browser.
http://www.msi.com/Landing/appplayer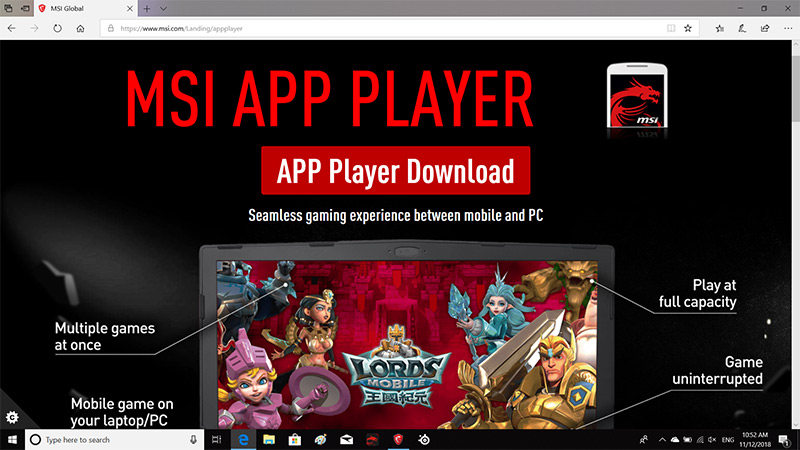 Step 2 :
After download the MSI APP Player, we have to install the program.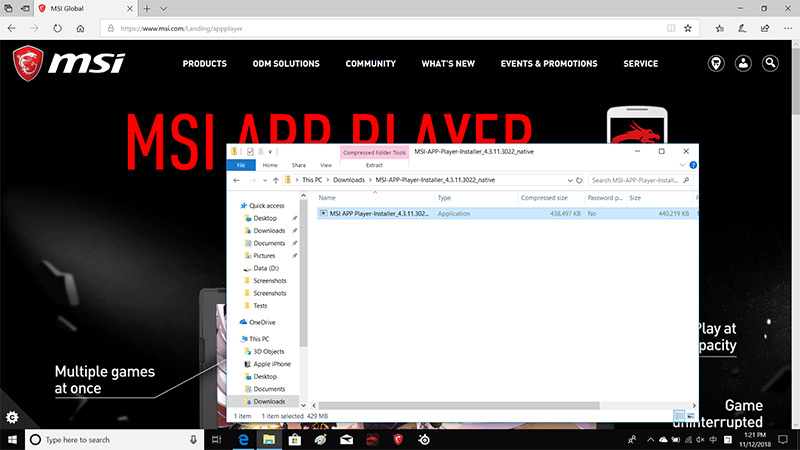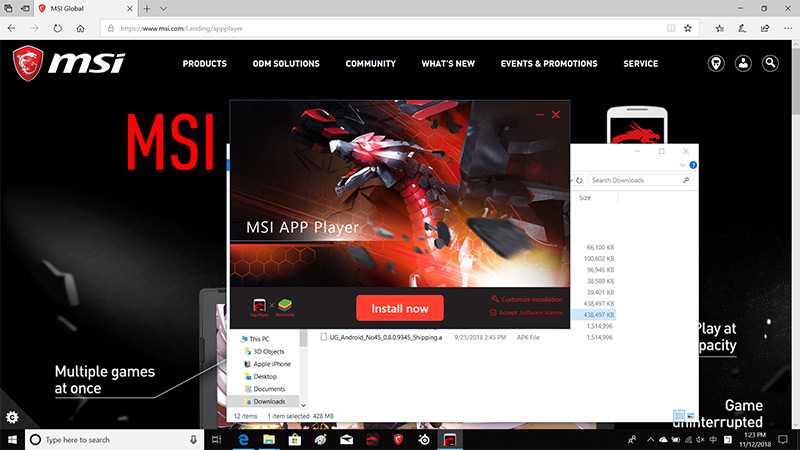 Step 3 :
And if you want the program to be installed where you appointed. You can customize the installation.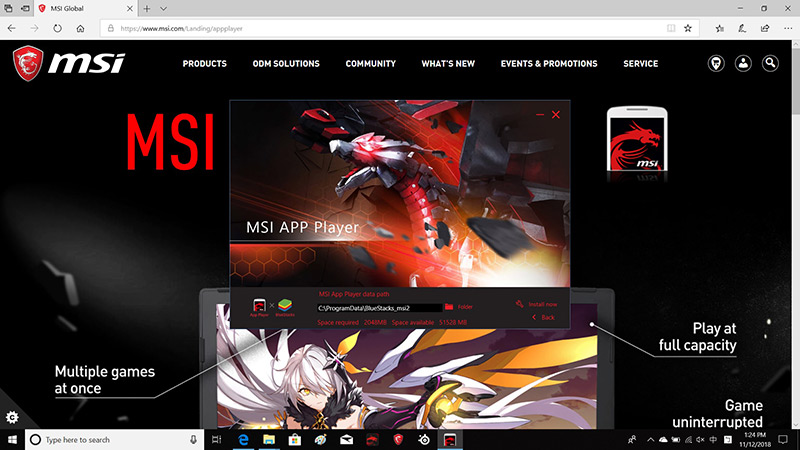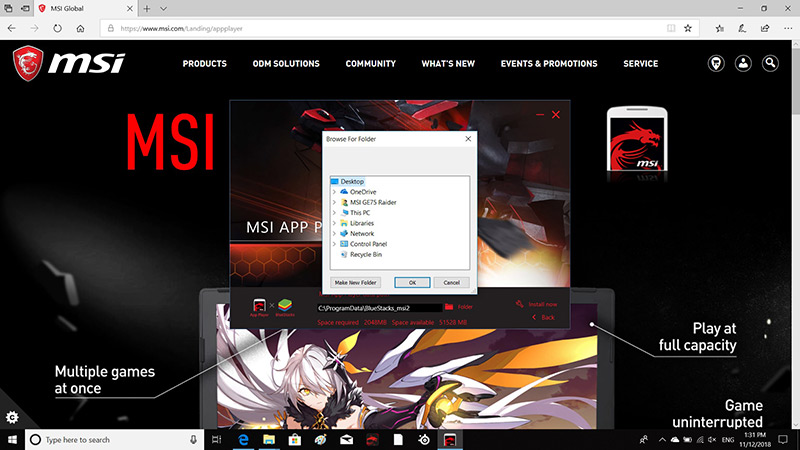 Step 4 :
The installation is finished.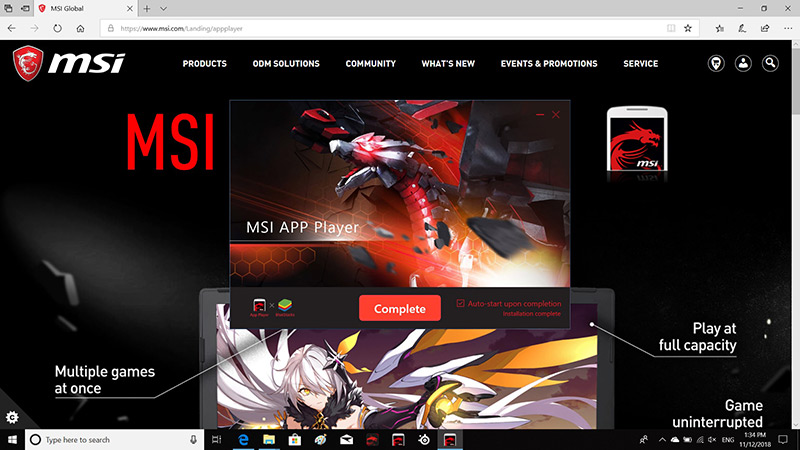 The Migration of the Mobile Games
We not only need to install the program, but also have to install the mobile games. Just drag the APK file into the MSI APP Player, and the games will soon be installed.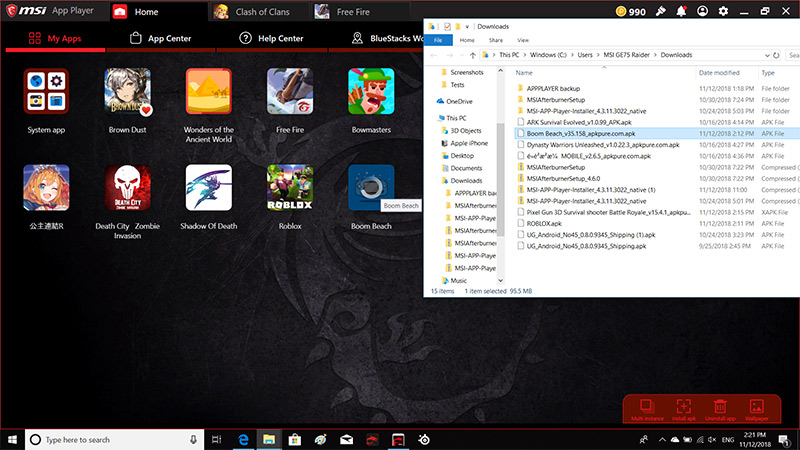 Another way to install the games is to click the bottom right corner of the APP Player: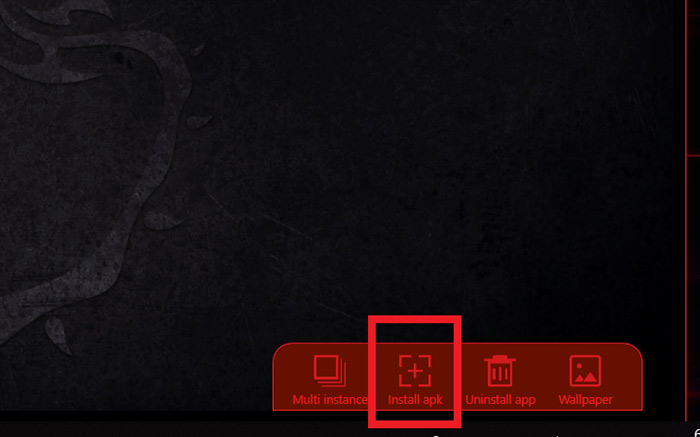 MSI APP Player Setting
Before we start playing games, everything needs to be settled down, like the engine setting. Our suggestion to the memory setting is 4GB. And if the CPU of your laptop is the Hexa-core processor, we suggest you select 5 cores in order to remain one core to run the windows system. If the CPU is a Quad-core processor, select 4 cores, and so on.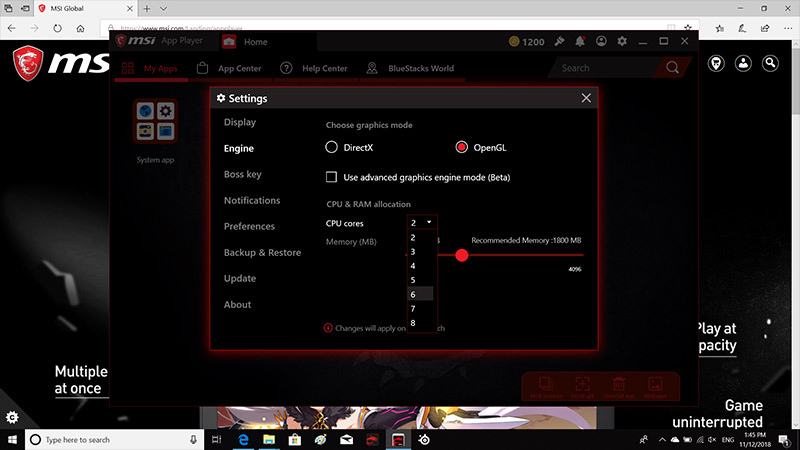 DirectX vs. OpenGL

Mobile Games Playing in Real Time
First of all, our model we're using today is the MSI GE75 Raider. INTEL® CORE™ i7-8750H Processor, GeForce GTX1070 and 16GB RAM, all of these specs make our model pretty capable of dealing with all the mobile games we introduce today.
Open up two mobile games and we play the PUBG-like mobile game :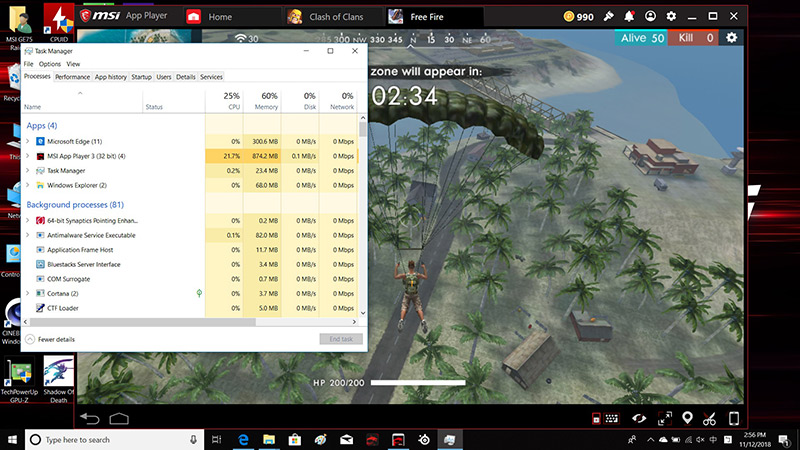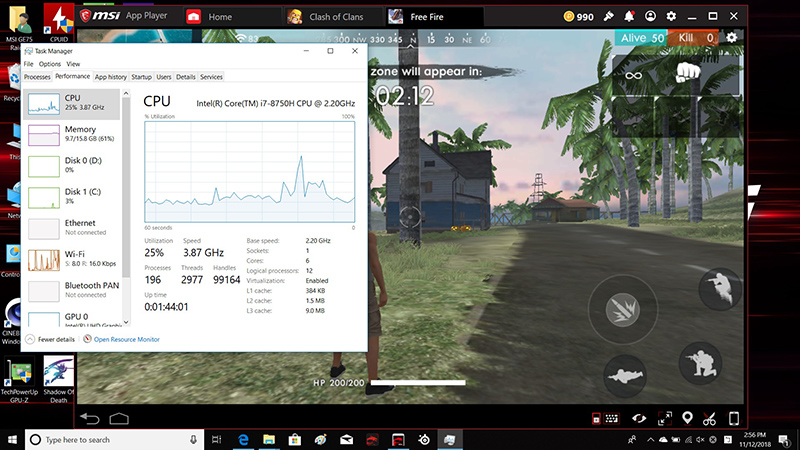 Open up three mobile games :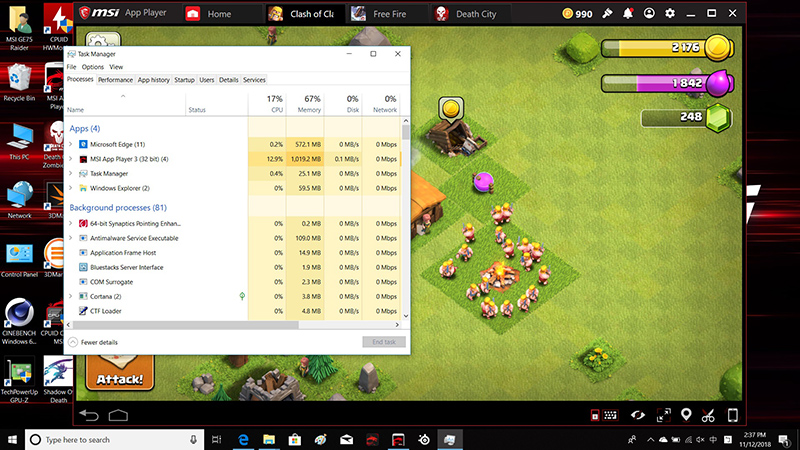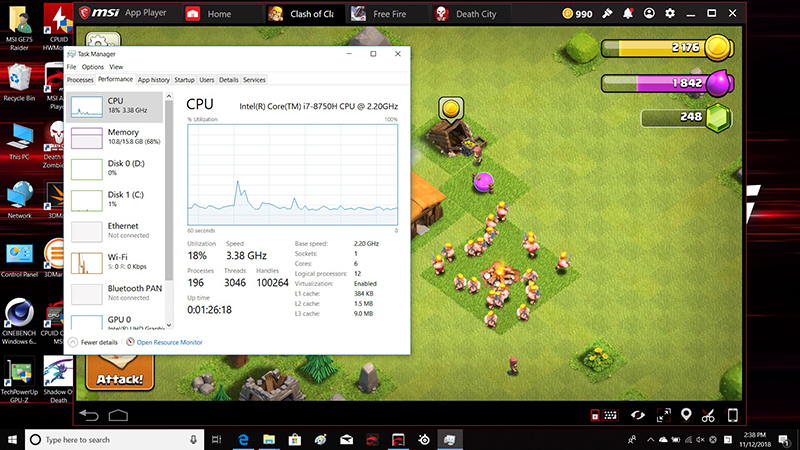 Four games :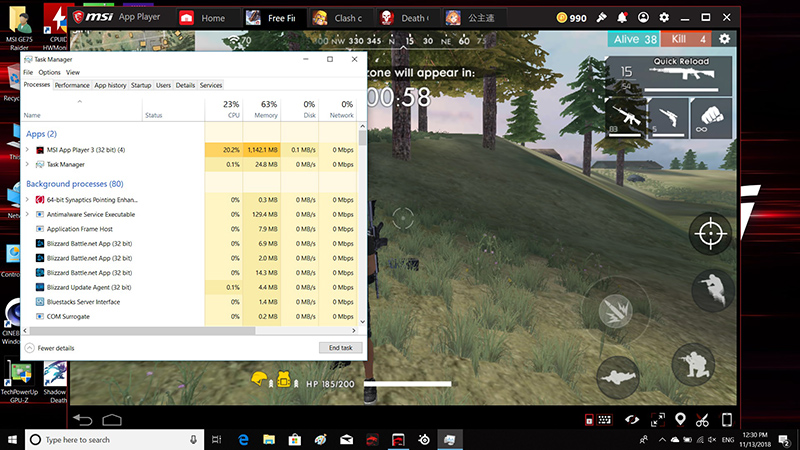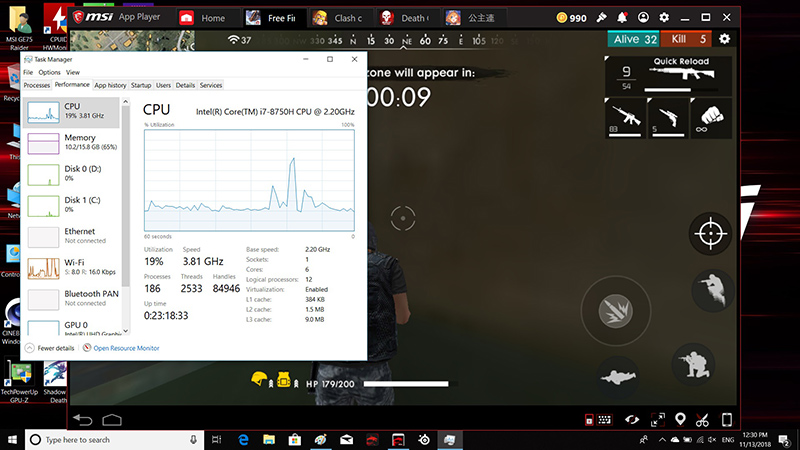 Comparison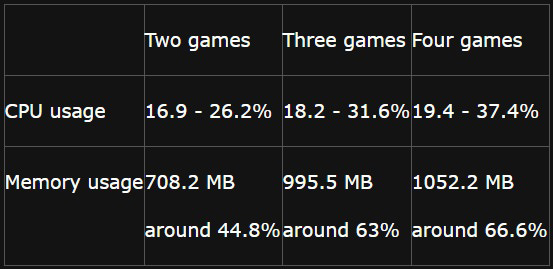 According to the photos above, the graphics mode is set to be OpenGL and we can notice that we need to focus more on the memory instead of the CPU when we run mobile games on the laptop. There's 16GB RAM in this laptop, and when we run these mobile games, the usage of the RAM is about 60-67%, so we strongly recommend you to have more than 8GB RAM in your laptop.  
GE75 – "Fearless Power" to run 6 games in different engine simultaneously

 
Conclusion
1.The benefit of using MSI APP Player is that it will be more precise when you're tapping on the screen and aiming at your enemy.
2.Playing with this kind of big screen would be a lot better than with the screen on your phone.
3.The MSI APP Player allows us to play many kinds of mobile games simultaneously. Because of that, you don't have to waste your time waiting for the loading of another game.