{{blogList.blogTitle}}
ONE APP, TOTAL CONTROL OF YOUR GAMING SYSTEM
The Dragon Center 2.0 app is to be installed in user's MSI gaming notebooks, you can get total control over your PC.
Be in control like never before with the Dragon Center 2.0. With seven functions: System Monitor, System Tuner, LED Wizard, Gaming Mode, Voice Wizard, SHIFT technology, Mobile Center and Tools&Help. This is the go-to platform to adjust all kinds of system settings; ranging from custom cooling, OC, power modes, keyboard backlighting, access to different software, and plenty more customizations to explore.  
System Monitor
This tab allows user check your system status.
A.Monitor system status, temperature, and much more
B.Intuitive UI with all information at a glance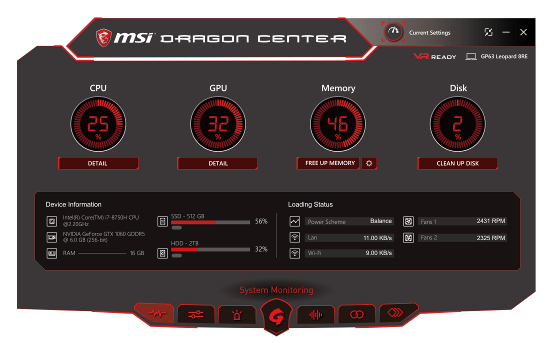 User can to call up mini mode. The mode will to display CPU / GPU / Memory / Disk information on a smaller window and allow user to change current system settings.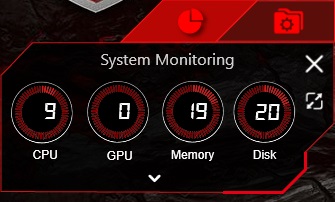 There are six options in system setting profile drop down menu.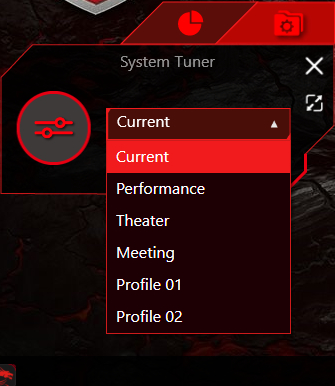 System Tuner
This function allows user customize your PC environment according to user's preferences.
A.Personalize PC environment.
B.Overclock system performance with one click
C.Multiple profiles with detailed customization for various scenarios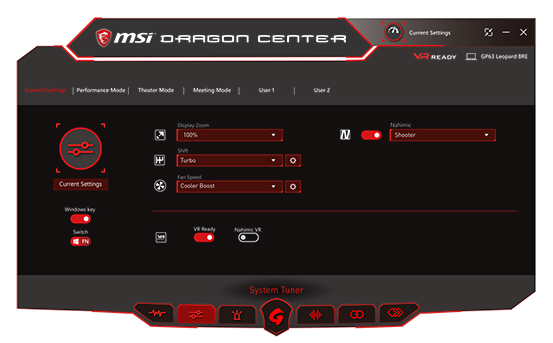 Under System Tuner tab, users may adjust parameters through MSI VR Ready / Nahimac VR / True Color technologies, modify Fans Speed and activate the SHIFT technology to achieve Dynamic Temperature / Performance Balancing or to overclock the system CPU/GPU (Non-K CPU models only support overclocking GPU).
Change the size of text, apps, and DPI scaling level for your display.

Switch among Turbo / Sport / Comfort / ECO modes / Power options and shift the performance.

Able to adjust the GPU clock and VRAM speed to overclock the system. (Support K/ non-K series CPU @AC mode)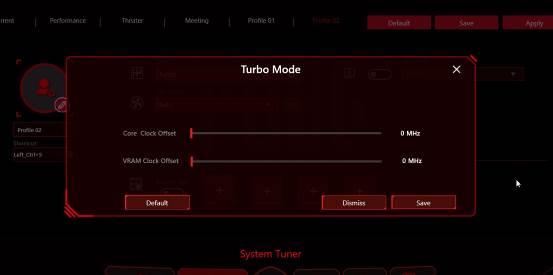 Select a proper Fan Speed selection.
A.Auto: Configure fan speed automatically.
B.Basic: Adjust fan speed by a slide bar.
C.Advanced: Choose the fan speed by temperature.
D.Cooler Boost: Maximum CPU and GPU Fan Speed.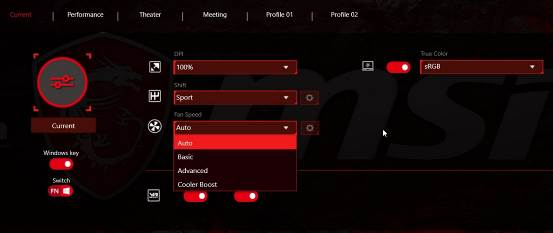 Dragon Center 2.0 gives user a number of presets for the display, but these are also available from the MSI True Color 2.0 app, which is far easier to access.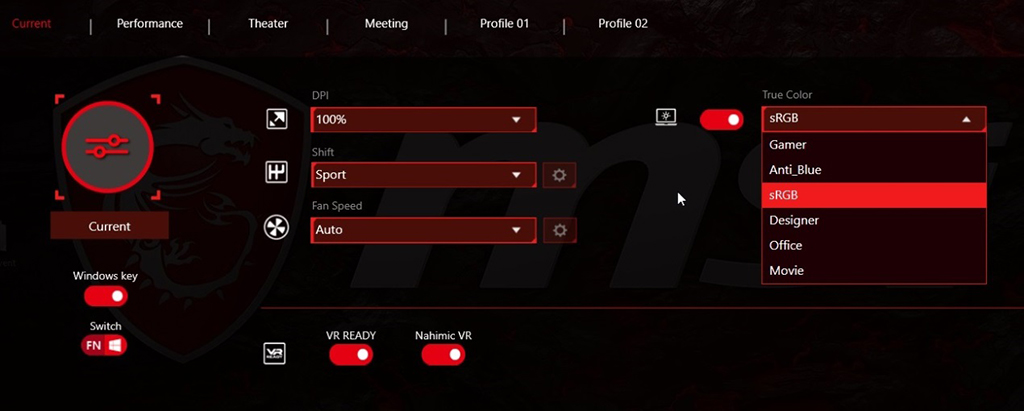 LED Wizard (Only available in selected models)
This tab allows user configure LED settings for specific scenario. Scenario and brightness can be switched and adjusted via MSI Dragon Dashboard 2.0 App.
A.Adjust keyboard lighting with ease
B.Configure per-scenario settings
C.Remotely adjust scenarios from Dragon Dashboard App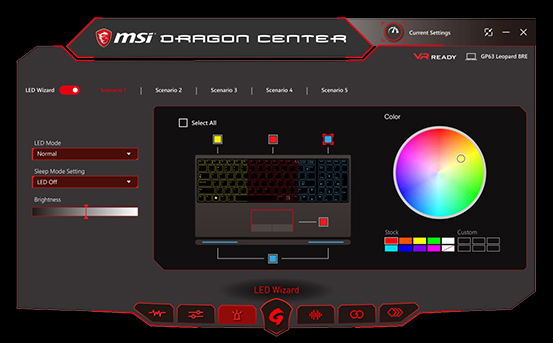 Gaming Mode
Game mode is a feature combined with SteelSeries Engine 3 (backlight) and Dragon Center 2.0.
A.Optimize system gaming performance.
B.Launch with auto-tuning for visual, audio, and lighting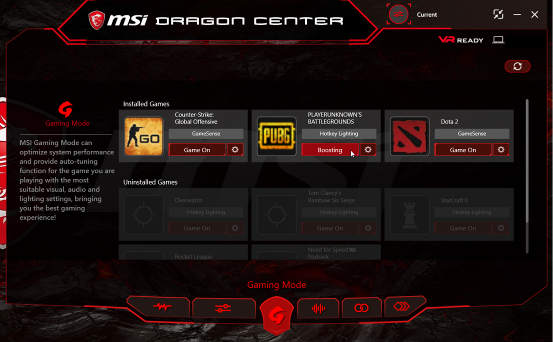 Optimize System optimization, shift mode and True Color for the best gaming experience.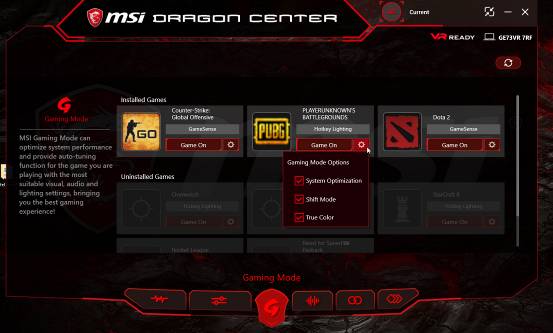 Free up memory and prioritize game applications.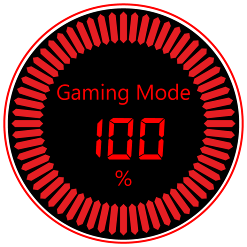 Run Gaming Mode with Dedicate KB Backlit for PUBG Game.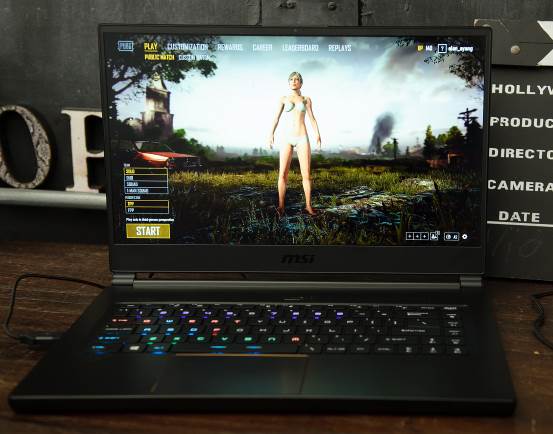 Categorized and Optimized Keyboard lighting for PUBG Game.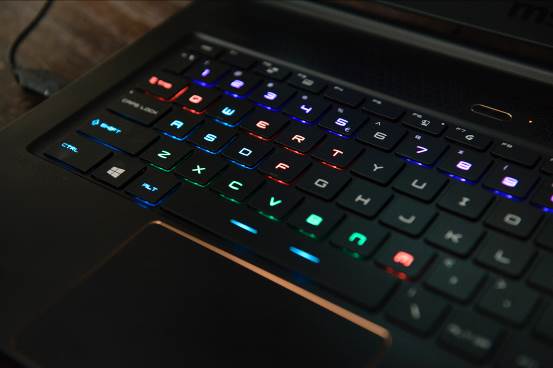 Voice Wizard
Automatically adjust in-game audio volume during VOIP for clearer team chat.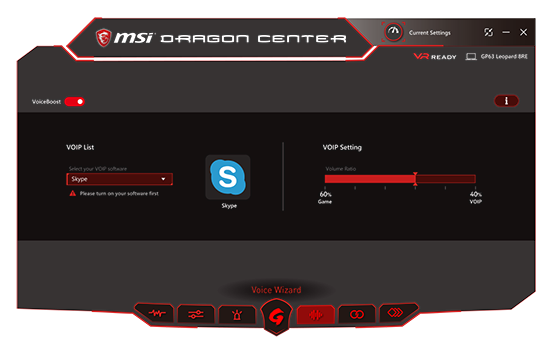 Mobile Center
Mobile Center allows user remote control your MSI PC/NB over WiFi from your mobile device.
You need to have the "MSI Dragon Center" installed on your PC/NB and "MSI Dragon Dashboard" on your mobile device.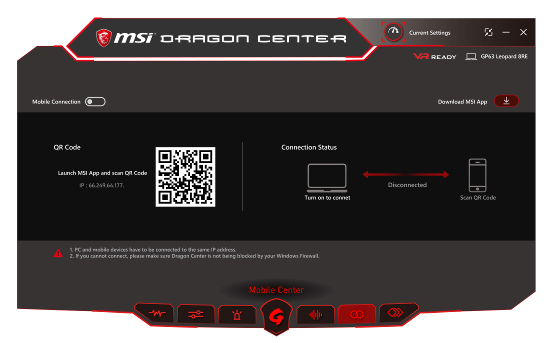 Tools & Help
These tabs provide users supports, product information, useful system backup tools and access to MSI website easily. Mobile Center allows user remote control your MSI PC/NB over Wi-Fi from your mobile device.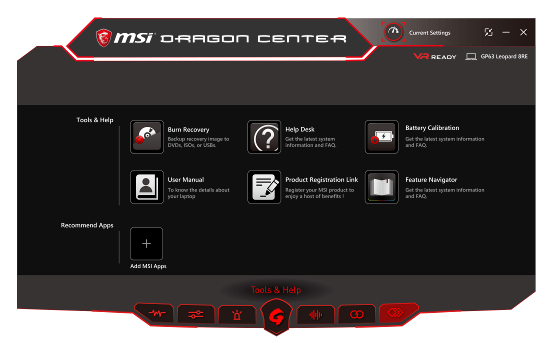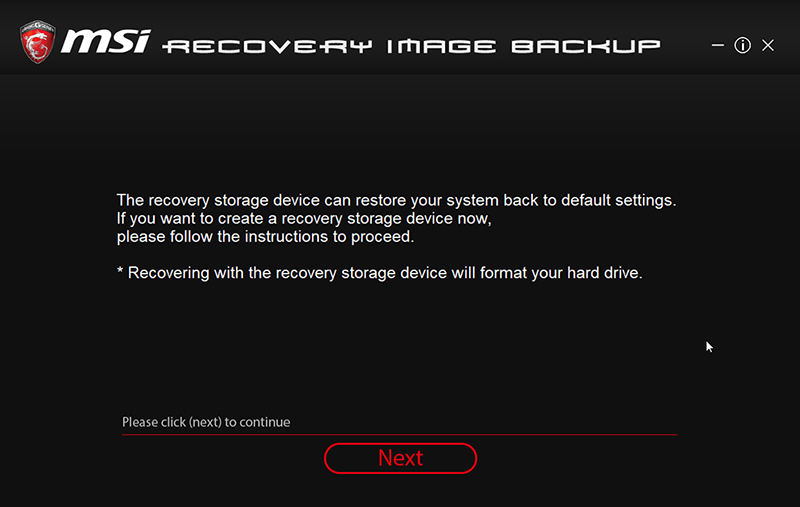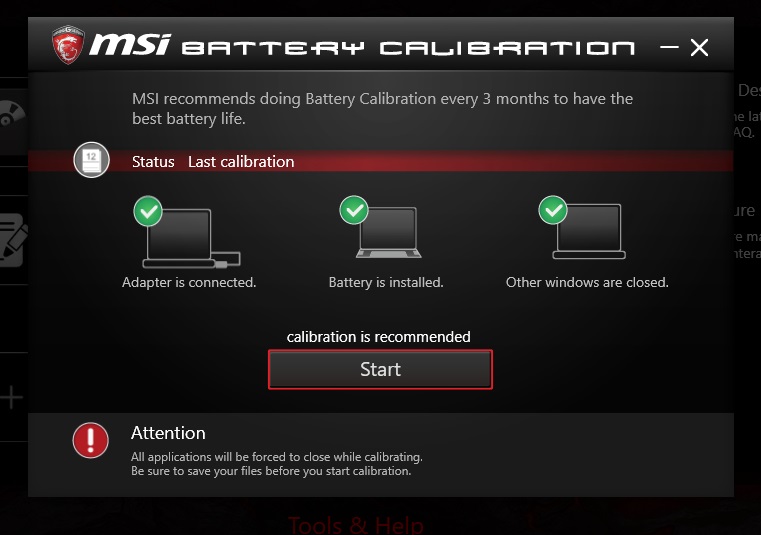 The redesigned Dragon Center 2.0 takes optimization to a whole new level. Now it not only monitors but also optimizes system performance through various customizable profiles, and freeing up system memories to prioritize in-game performance. The Dragon Center 2.0 is only available for MSI Launches all new gaming notebook series with 8th Gen. Intel Core i9 / i7 / i5 processors.