Generally speaking, notebooks use a lot less power than desktop systems, even our most high-powered ones, such as the GT80 Titan. This comes with a pretty large 330W power adaptor, and is by far the most power-hungry notebook in the lineup, thanks to its GTX 980M SLI solution.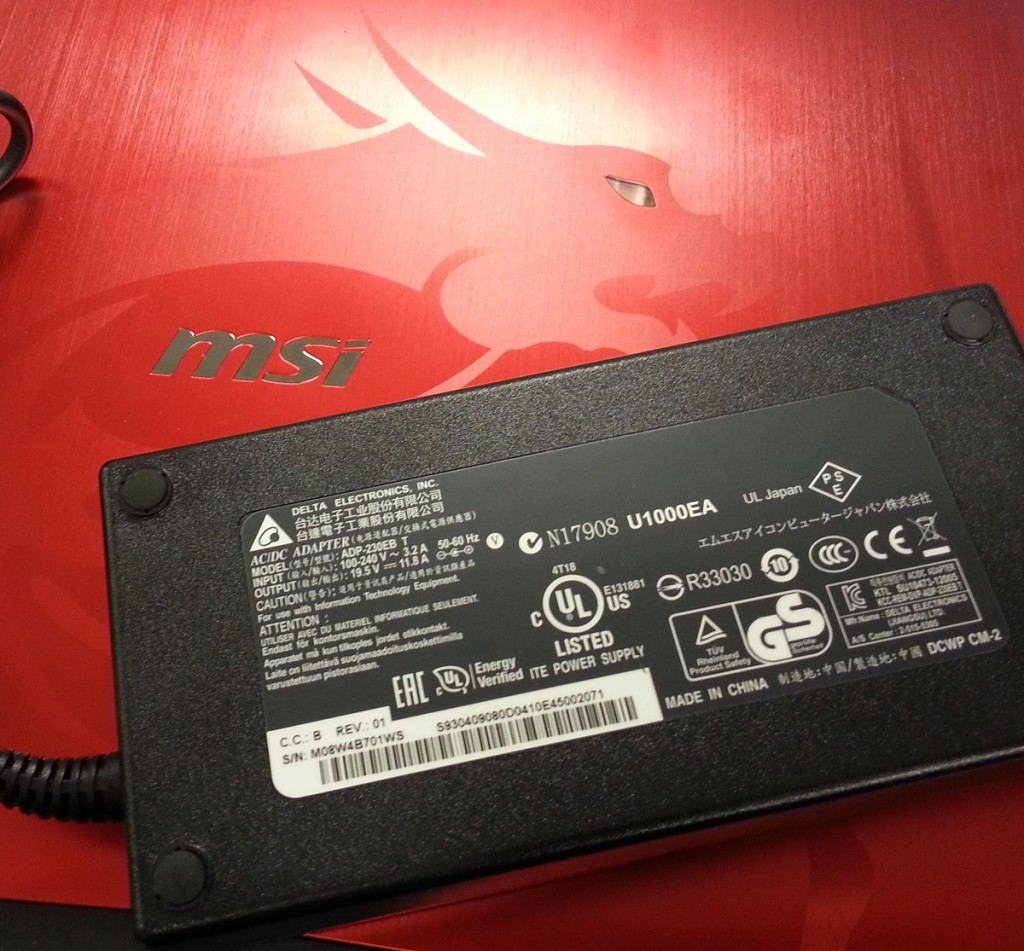 Of course, the rest is much more modest, but we thought we'd give you an overview of what sort of AC adaptors we ship with our notebooks, in case you ever lose one and need to find a new one.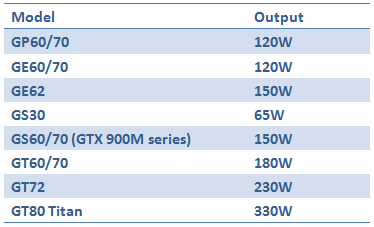 All adaptors come with a 19.5V output voltage, and are currently made by Delta Electronics.