{{blogList.blogTitle}}

With the launch of the new generation NVIDIA GPUs, we've introduced our upgraded thermal design: TWIN FROZR VI.
"Play Hard, Stay Silent" isn't just a new slogan, it's a statement of what you as a gamer can expect. No matter how high you put the settings in your game, you need consistent performance while the card stays virtually silent so you can focus on your game. To make this happen, we took the lessons we learned from the award-winning TWIN FROZR V cooler and found new ways to make the new thermal design even better. Here's a small indication of just how much better the TWIN FROZR VI is:

When tested on the same GPU, TWIN FROZR VI was a full 40% quieter while keeping the GPU at the same temperature. When applying the same fan speed setting to both coolers, the TWIN FROZR VI kept the GPU 20% cooler compared to its predecessor. Combined with NVIDIA's GPU Boost 3.0, this means better in-game performance and even less noise!
Let's take a quick look at the things that help to give you the ultimate gaming experience.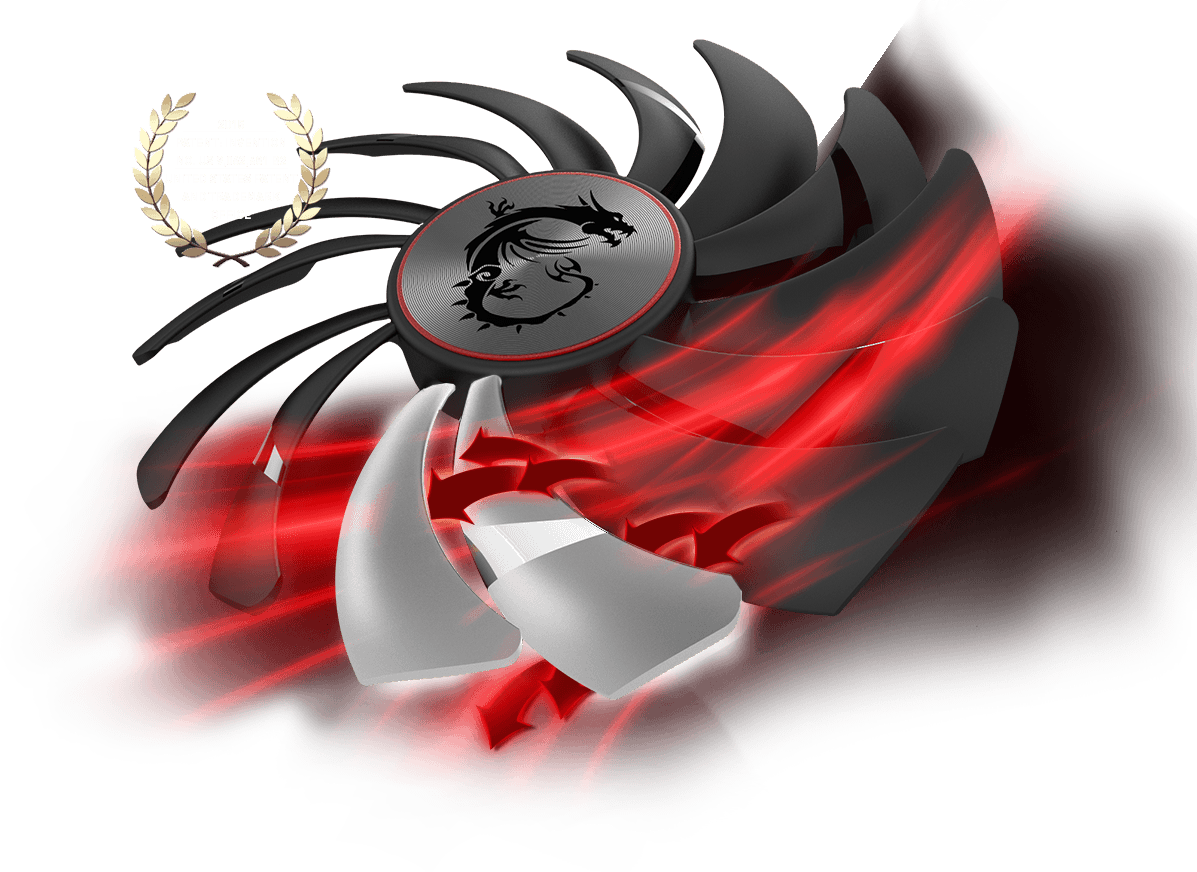 Patented TORX 2.0 Fan
| | |
| --- | --- |
| Being one of the most noticeable features on the cooler, the dual fans of the TWIN FROZR thermal design are crucial to the cooling performance. Just like the original MSI TORX Fan, the TORX 2.0 Fan features two types of fan blades working together. During many hours of testing the aerodynamic properties of different types of fans, our researchers discovered that unifying the power of both traditional and dispersion fan blades resulted in better airflow while keeping noise levels low. To enhance the performance even further, the curve on TORX 2.0's dispersion blade is steeper and the blades are positioned closer together. This generates 22% more air pressure and 13% more airflow for even more effective cooling compared to last generation. | |

GAMING with Balls of Steel
As the Duke says: We've got Balls of Steel that will stand the test of time and let you enjoy a smooth and quiet gaming experience. Bearings are what enables your fans to spin, so they are quite an essential part of the fans. There are two types of bearings that are most commonly found in fans used on computer components:
Sleeve bearing
Ball bearing
While Ball bearings cost more and last longer, many people still believe that they will produce more noise than sleeve bearings. Based on media reviews testing our GeForce GTX 1080 GAMING X 8G however, our Double Ball Bearings are the most silent under load when compared to other cards. You might also have noticed that almost all the other cards being tested have 3 fans. As you can clearly see, two TORX 2.0 fans of superior quality and design will outperform a triple-fan cooler of lesser quality any day of the week.

In a recent test by well-known tech media TechPowerUp, the MSI GTX 1080 GAMING X 8G is one of the most silent cards under load compared all of the cards that they have ever tested!
"In gaming, the card is also extremely quiet, reaching as low as 31 dBA, which makes nearly noise-free gaming with even such a power house as the GTX 1080 possible."
 
Besides being more silent, we chose Double Ball Bearings for TWIN FROZR VI because they will last longer. When compared to sleeve bearings, ball bearings have a much longer life span under high load situations such as constant intensive gaming sessions.
Bearing life span under different temperatures
| | | | |
| --- | --- | --- | --- |
| Temperature | Ball Bearing Fan | Sleeve Bearing Fan | % Difference |
| 25ºC | 95K hours | 80K hours | 18% |
| 40ºC | 75K hours | 52K hours | 44% |
| 60ºC | 54K hours | 30K hours | 80% |
Source: http://www.nmbtc.com/fans/white-papers/fans_ball_vs_sleeve/
The performance of sleeve bearings will slowly deteriorate as the oil in the bearings dries out while operating at high temperatures. Double ball bearings on the other hand, are much better suited to cope with the heat and will continue to stay quiet at high speeds for longer.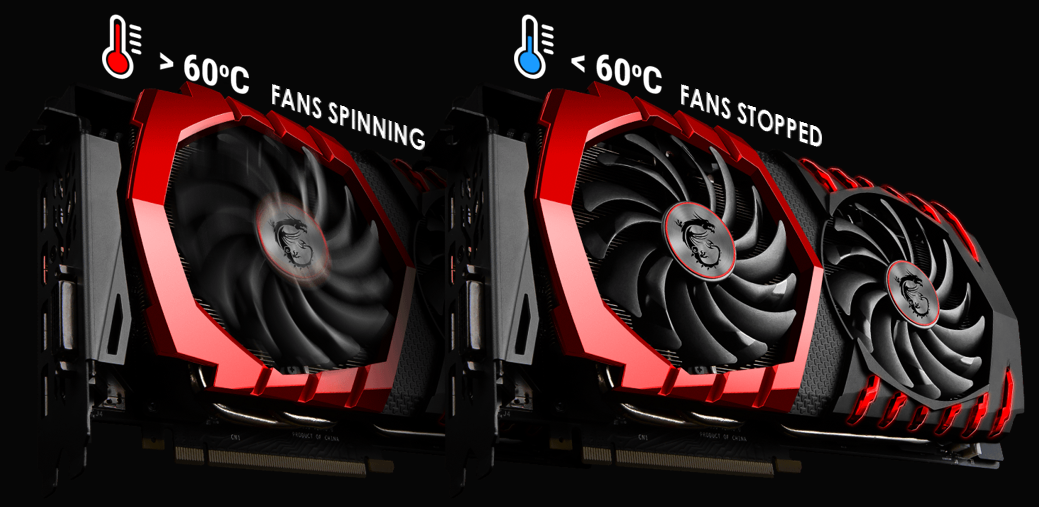 Zero FROZR: Stay Undetected
Way back in 2008 we were already coming up with ways to eliminate unnecessary fan noise that disrupts your gaming sessions. We came up with the "Zero FROZR" feature, which eliminates fan noise by stopping the fans in low-load situations. If the temperature drops below 60 degrees, the fans will be completely silent. Zero FROZR has made its mark and is now the industry standard among graphics cards.
Heatsink: Engineering at its best!
Hidden under the red and black cover is an engineering masterpiece, the heatsink. Every tiny detail of the intricate heatsink plays an essential part in providing a cool & quiet gaming experience, letting you Play Hard and Stay Silent.

To maximize cooling efficiency for our TWIN FROZR VI heatsink, we use advanced aerodynamics in the form of Airflow Control Technology. This design catches more airflow, while the unique deflectors on the fins direct the airflow to the heat pipes below to maximize the heat dissipation, which means better cooling.
Some of the most important parts of the heatsink are hidden from view, we'll reveal them to you here.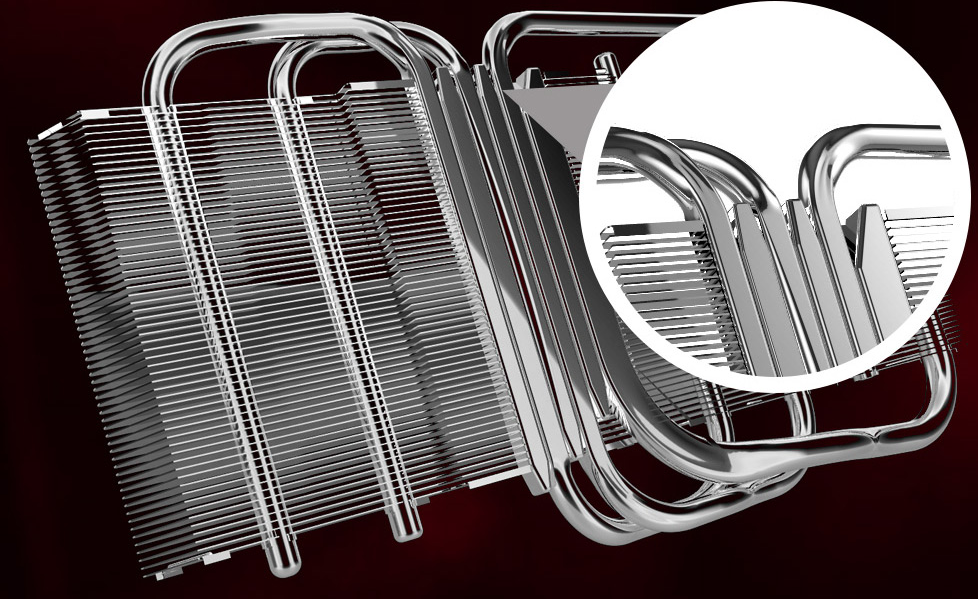 First up: Smooth Heat Pipes
The Heat Pipes are forged from sintered copper which provides optimized conductivity, while the squared shape design at the bottom maximizes the heat transferred from the surface of the copper base plate.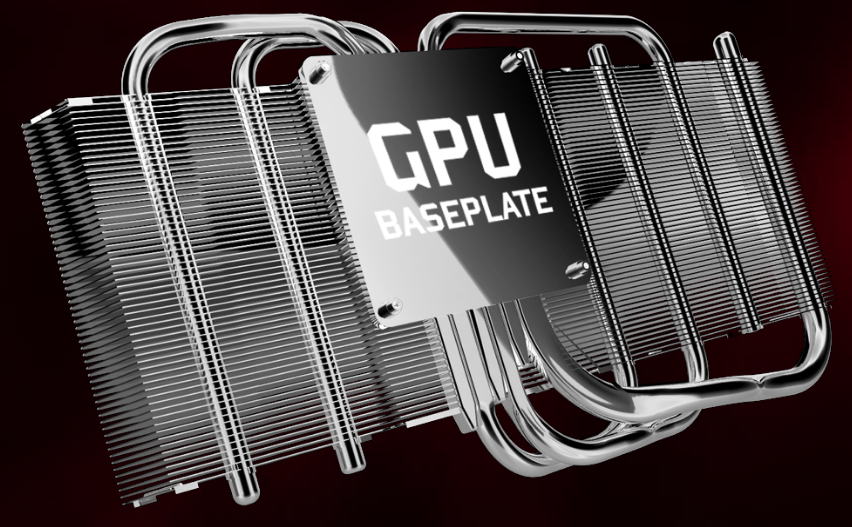 Second is the Solid Baseplate
The baseplate catches the heat from the GPU and transfers it to the heat pipes for dissipation so you can keep cool. It's made of nickel-plated anti-oxidized copper, which ensures long durability under extreme conditions and provides consistent thermal performance.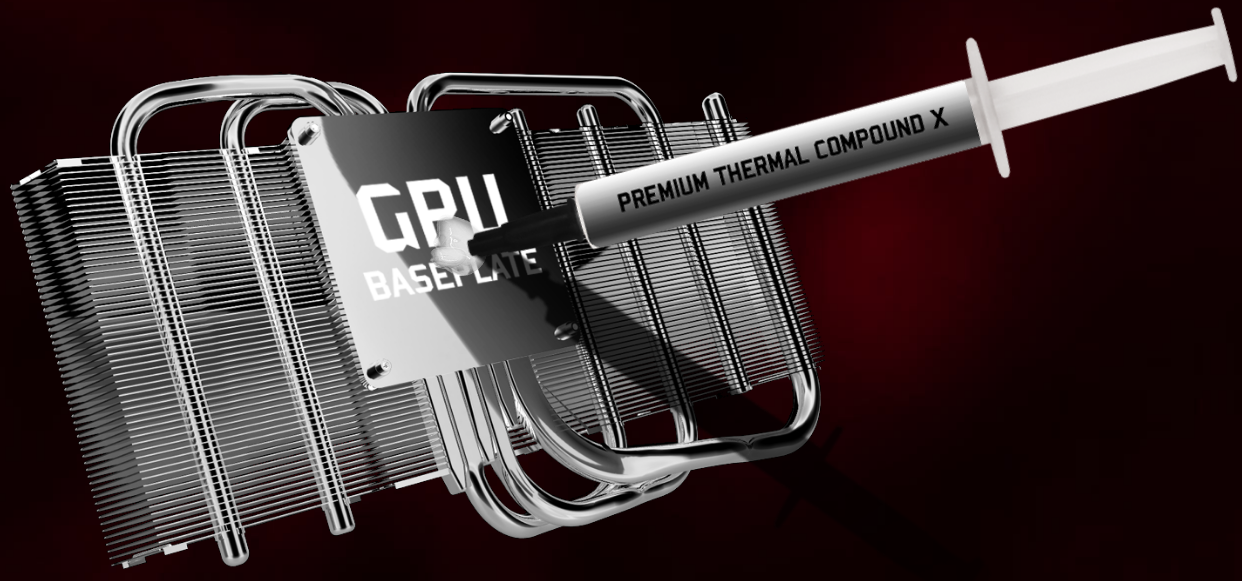 Last but not least is Premium Thermal Compound X
No matter how good your thermal design is, if the thermal paste is applied incorrectly or dries out, your GPU will get hot. This is why MSI uses Premium Thermal Compound X. The silky smooth paste ensures extremely tight contact between GPU and the flat baseplate, while the high level of silicon oil used prevents it from drying out after many hours of gaming.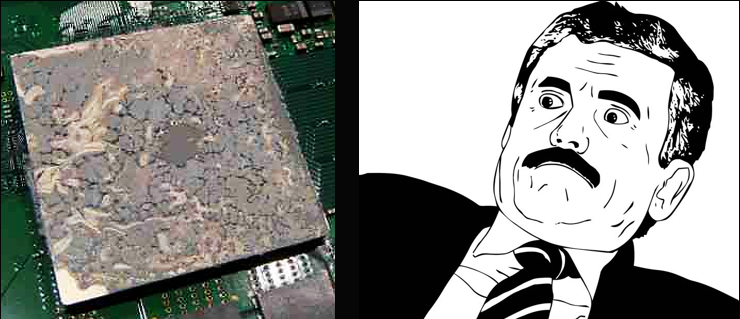 Every tiny detail counts when it comes to creating the ultimate graphics card, which is why TWIN FROZR VI uses the best materials and technologies to make sure you can Play Hard and Stay Silent!
Stay tuned for more exclusive in-depth information on our latest GAMING graphics cards...