{{blogList.blogTitle}}
Are you ready to play with our most powerful Gaming System ever built? In the previous weeks we have been teasing our new upcoming launch of the Gaming Desktop PC Aegis Ti. Are you excited? We sure are. Let's first take a look at this first sneak peek video of Aegis Ti and its unmatched design.
https://youtu.be/I8P78dhGkbg
Of course you might be wondering what kind of features or specifications the Aegis Ti has? We would like to give you a sneak peek at 3 of the features.
SLI
Let us start with the most important feature of the Aegis Ti. The Aegis Ti is coming with 2 graphics cards that are running in SLI. Use the Supreme Gaming power to get the best graphics and performance for your gaming adventures. But one of the things you can also do with this enormous Gaming power is playing all your games in 4K with ease. Have a VR headset? Well the Aegis Ti is also built for the next generation of games in VR with all its graphics processing power, this is also no problem for the Aegis Ti.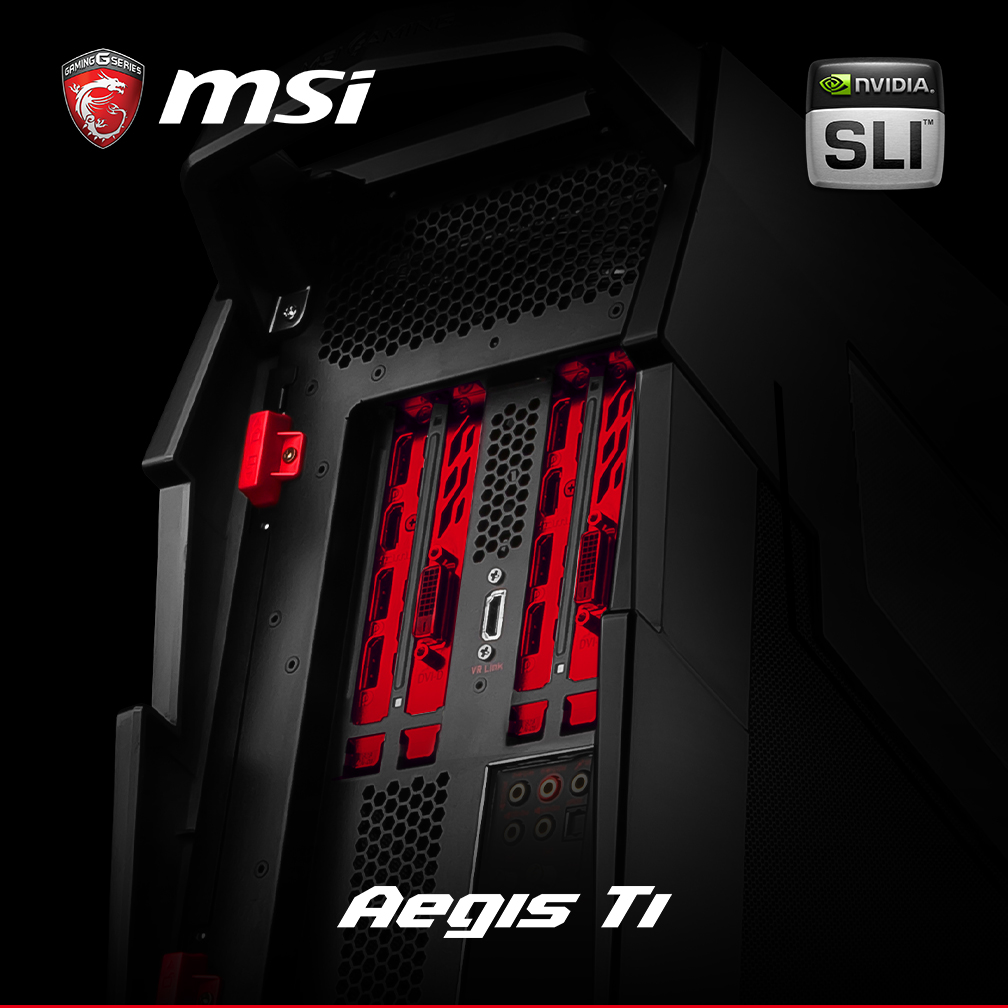 Mystic Light RGB LED
Are you playing Red team today? But tomorrow you join the Blue team? Change your Aegis Ti colors with Mystic Light. Make your build look like it's on fire or as cold as ice. Choose a style with Mystic Light RGB LED built into the front of the case and select any of the colors from the palette to match and give Aegis its own gaming look. Or use breathe, gradient or Gaming & music modes.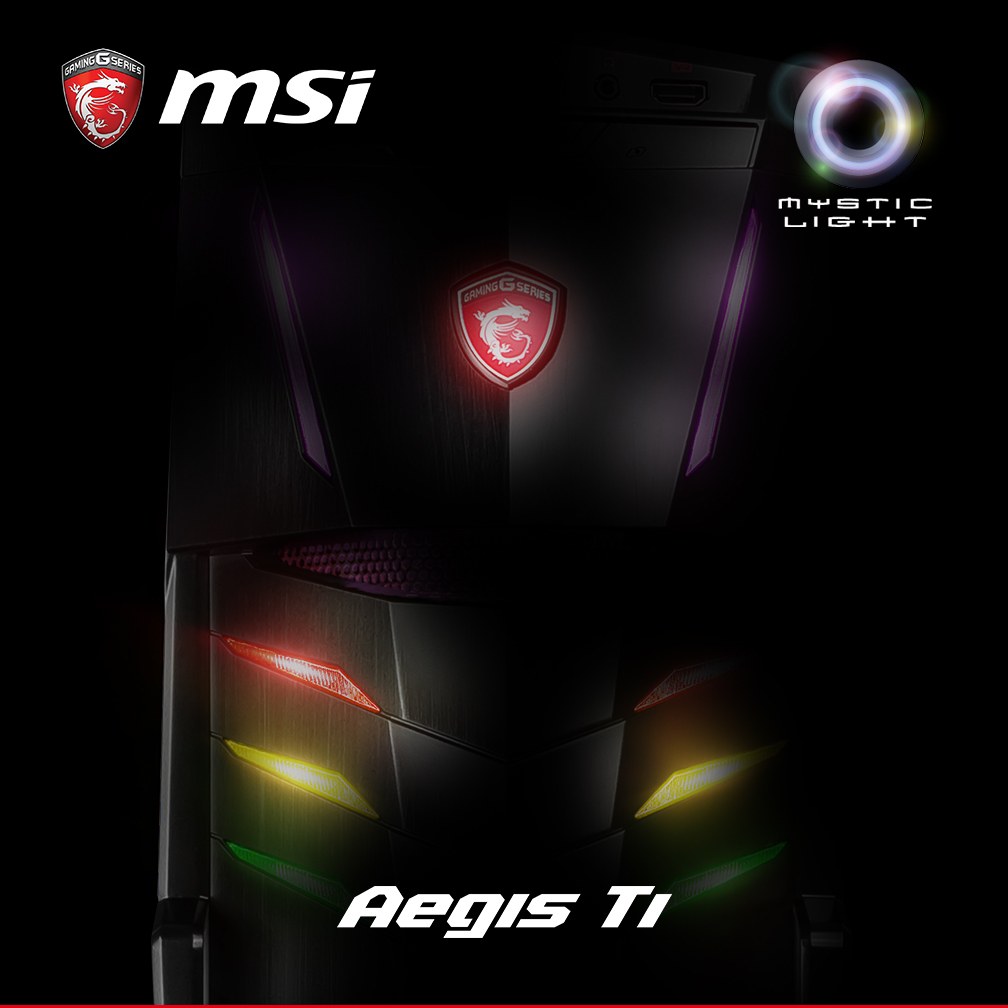 Silent Storm Cooling 3
To get outstanding performance, Aegis Ti is equipped with a new and upgraded powerful cooling system, Silent Storm Cooling 3. Embracing three separate air flow streams that individually take care of the cooling of different components within Aegis. The unique Silent Storm Cooling 3 design makes sure the system's temperature stays perfectly under control, ensuring a cool and silent operation.