If you like to play basketball or and familiar about NBA, you already know that NBA 2015-16 season start from this week. NBA2K16 game just came out in early October, I believe most gamers already got their own game title and play warm up for few weeks. Here I would like to show you how will is the GE62 with Core i7 6700HQ and GTX960M play NBA2K16 game.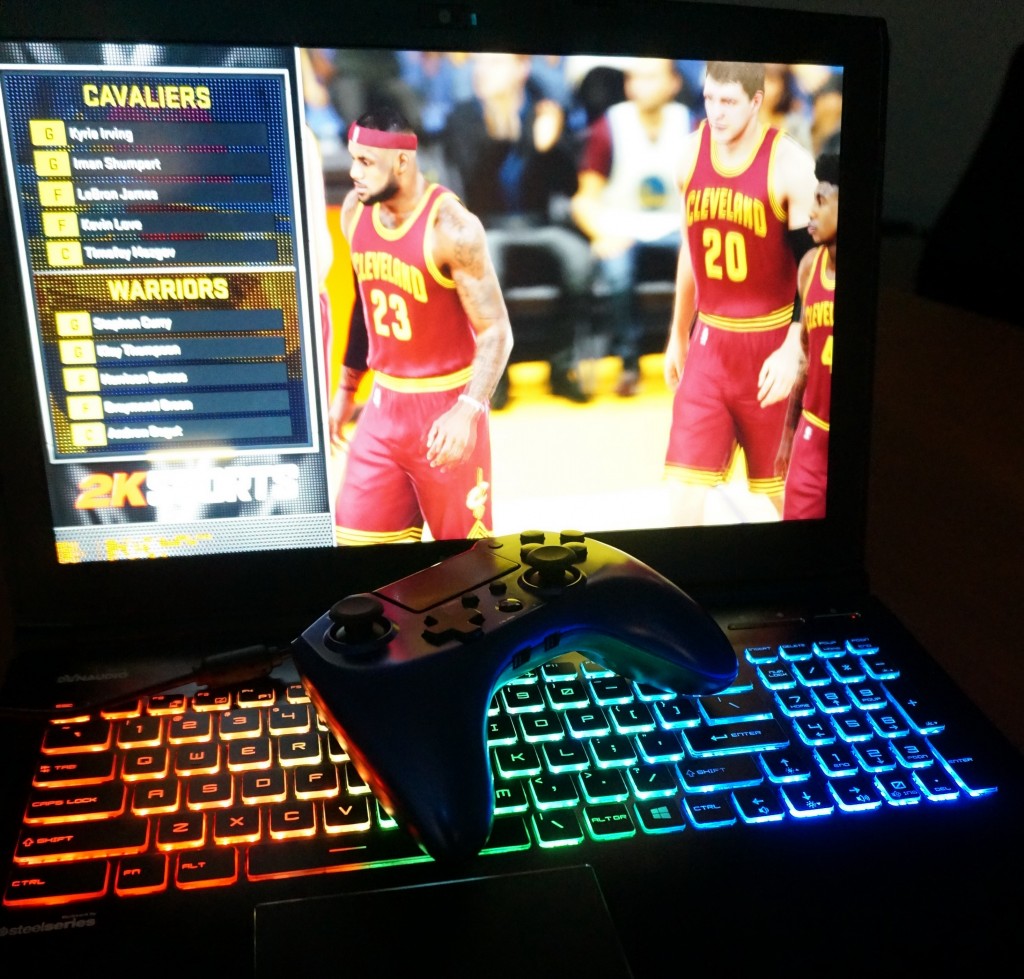 Get into Steam and input your game code to download NBA2K16, when you get into the main page, it's brand new interface compared to NBA2K15. The player's image is the 2014-15 NBA Final MVP A.I., who is not starting 5 but helped a lot to win the championship!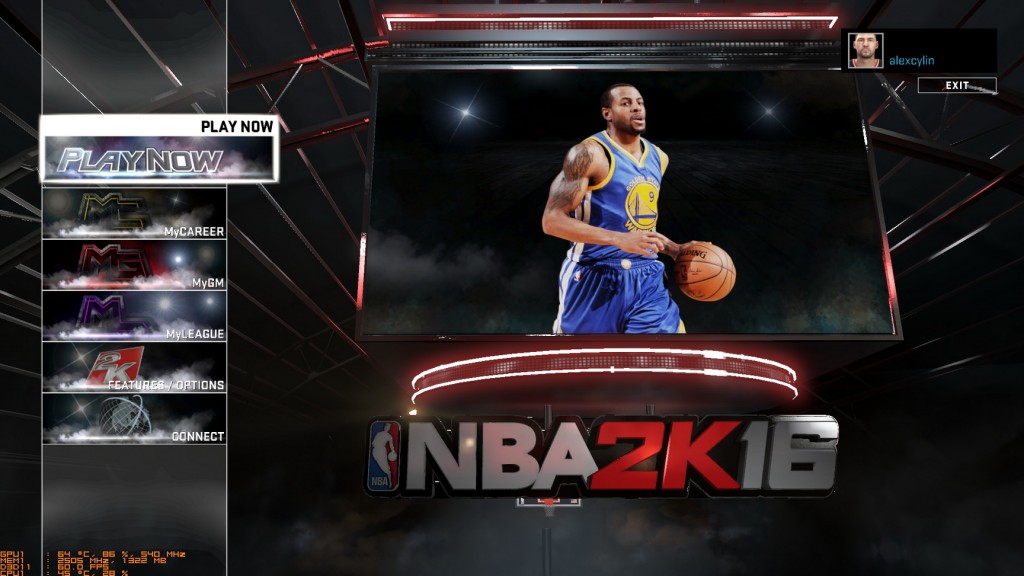 The very 1st thing is start to setup the video quality detail in "Option/Video Settings" item, just set every function at High mode, and turn on every special effects that makes the game play more reality.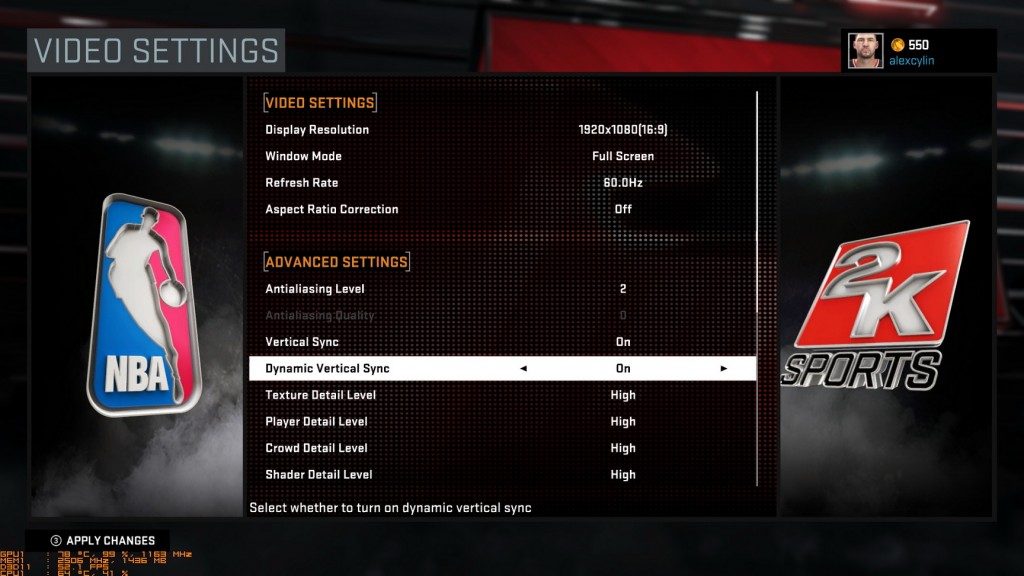 There is a very important function you must turn on, "Vertical Sync" and "Dynamic Vertical Sync", this function will make your FPS could match the refresh rate of the panel, it comes as good as G-SYNC, if you try this, you will feel your gaming experience with GTX960M already like silky smooth!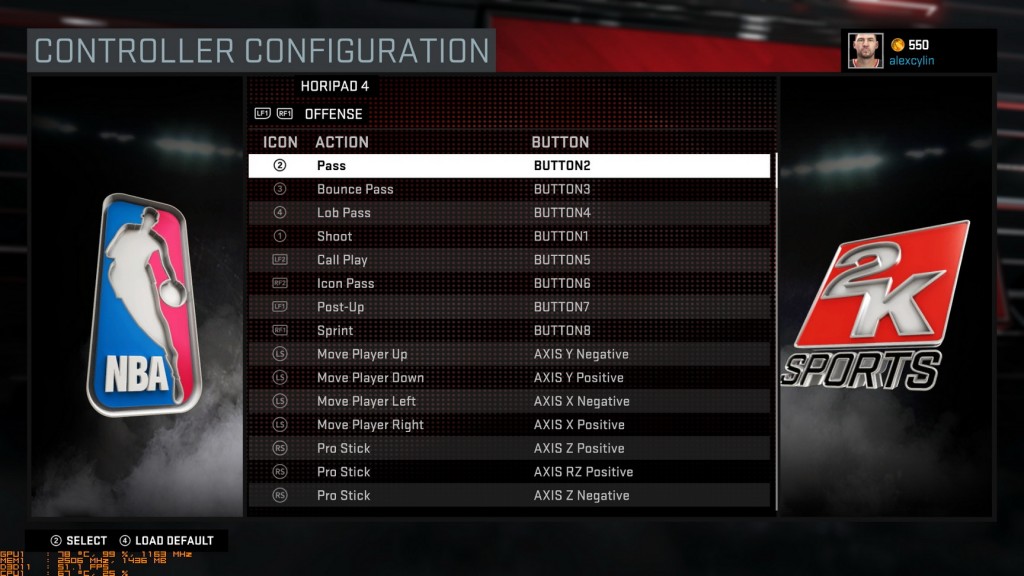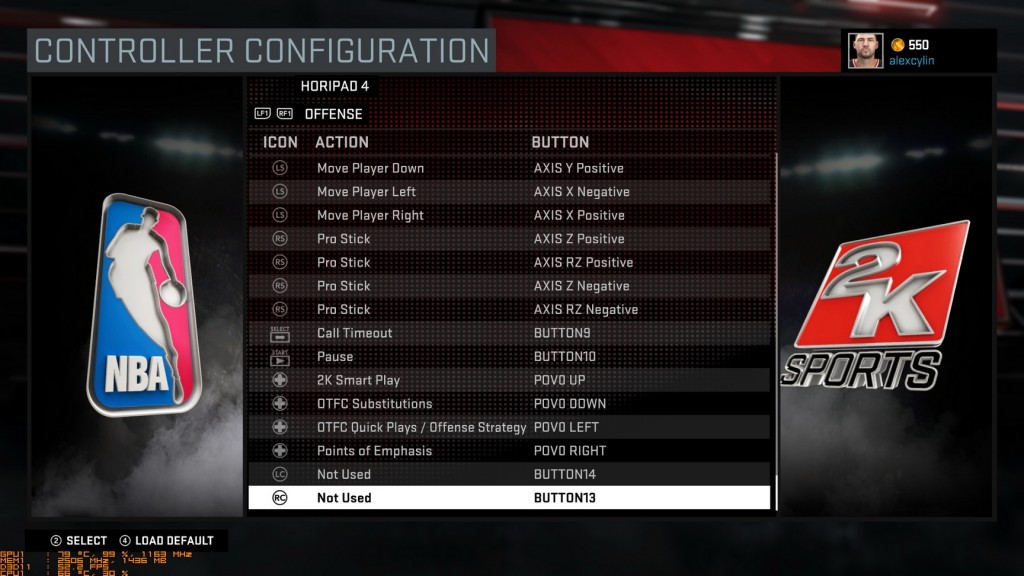 Than do not rush get into the game play, because I think you might not want to use keyboard to play this game right? If you got a joystick, here is my recommend setup with "Controller Configuration", which is totally same control position on the PS4 compatible joystick, that's will makes gamer easier to keep same play behavior and feel convenient play NBA2K16 between both gaming notebooks and console platform.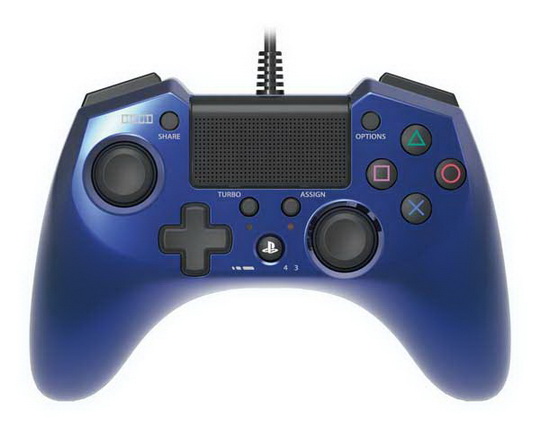 If you did not have a good joystick, I would like to recommend you get this "PS4/PS3 HORIPAD FPS PLUS" wired controller, this model is almost same as PS4 controller, the special skill of this joystick is "Target Button" and "Continue Burst Fire" key.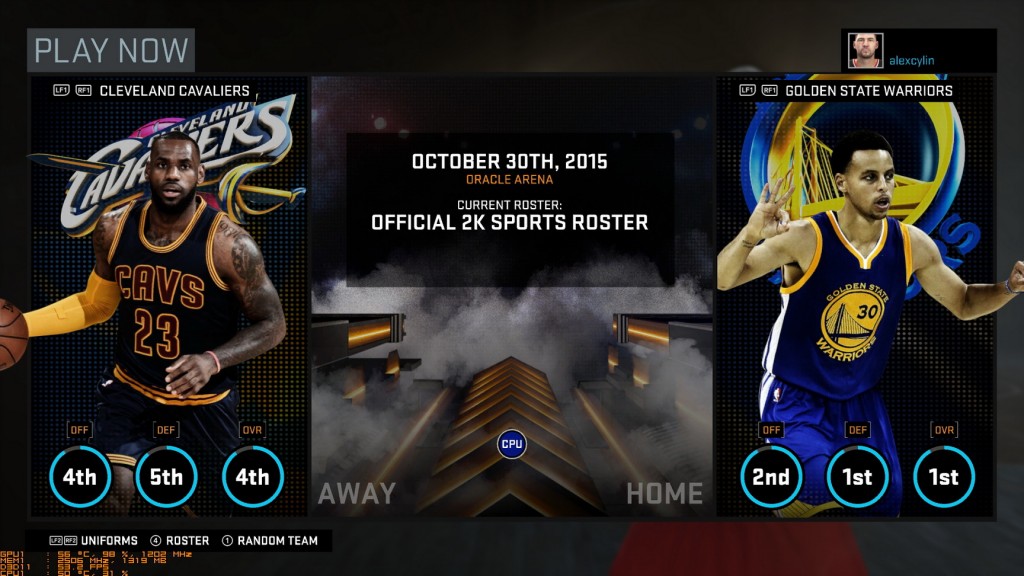 Start "Play Now" to replay the 2014-15 NBA Final competition, you could see the 2 Super Stars, LeBron James from CAVS and Stephen curry from Warriors.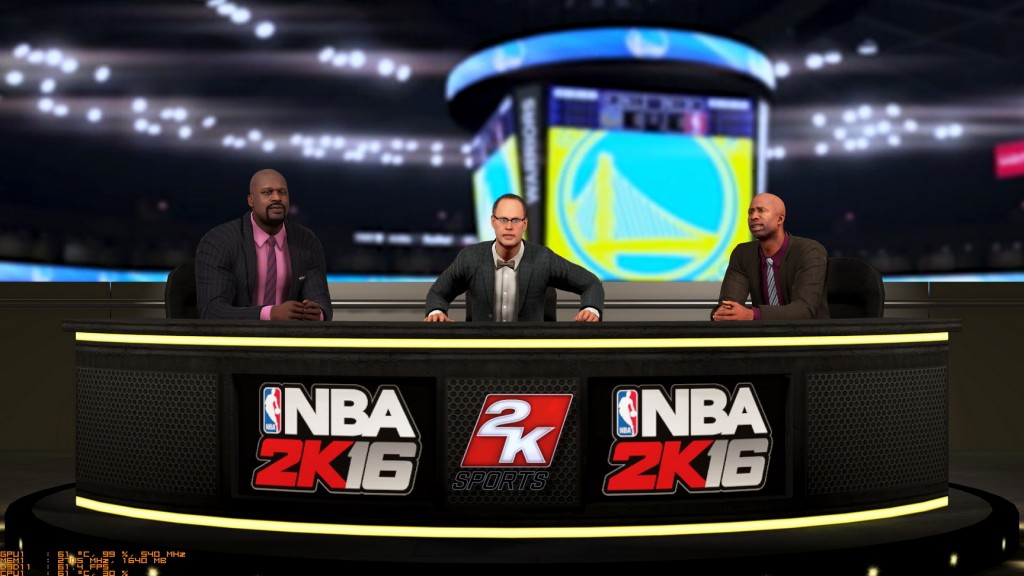 When you start the game, you will see the commentators during loading program, NBA2K16 invite previous NBA star SHAQ O'Neal and Kenny Smith joined the host and commend during every quarter.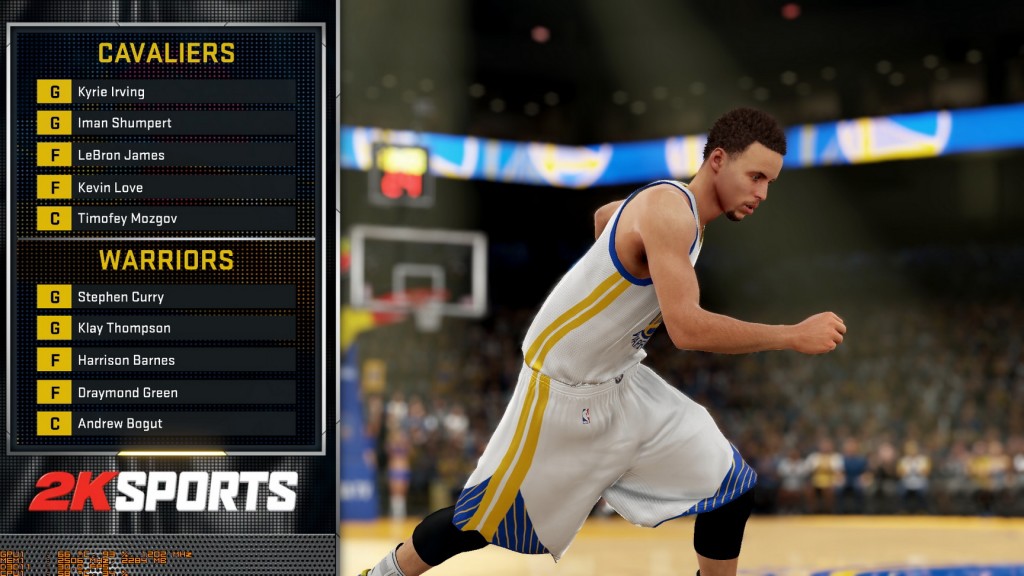 Let's see the starting 5 form both team, at least Kevin Love was recovered and coming back for this season!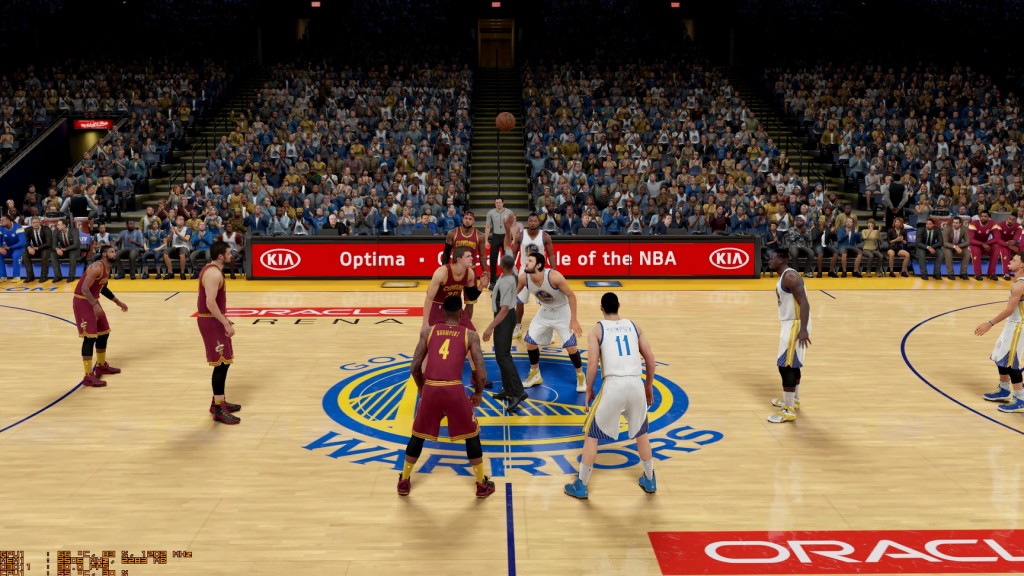 Let's get start the game to experience the real-to-life game paly which is same level as PS4 images, with GE62 of Core i7 6700HQ and GTX960M 2GB DDR5 graphics, the frame rate during the game always keep around 30FPS ~ 60FPS, 46FPS in average, and because we enabled the "Dynamic Vertical Sync", so you will not see any split images during the game. If you want to see how big the smooth difference is, just turn off the 2 items about V-SYNC, you will feel a bit dizzy and see few split/broken images during the game play.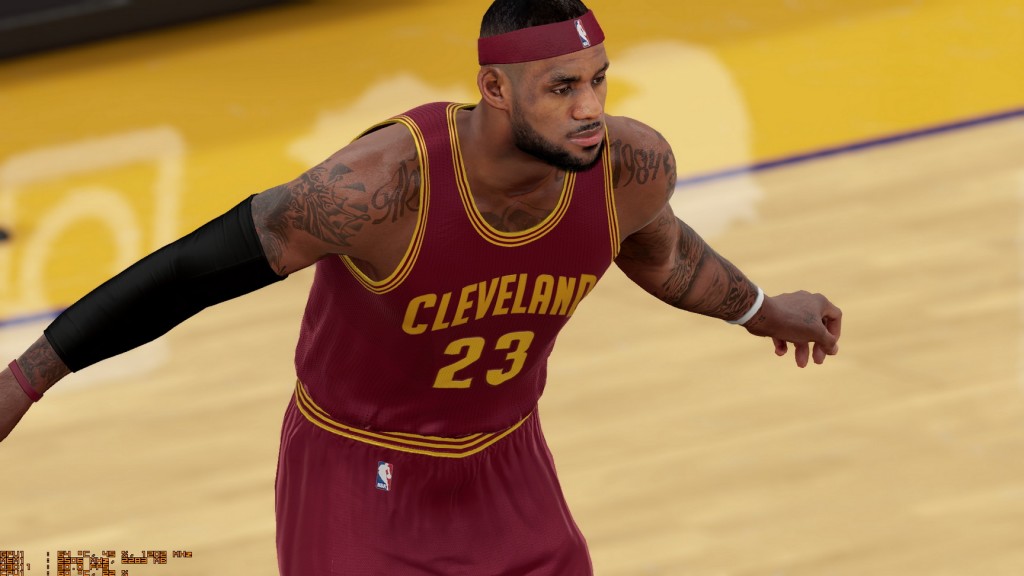 LeBron James got real-to-life image quality, not only about his shape and face, but also all the motion, dribble, jump shot and windmill dunks, every player got his own identify motions is amazing on the NBA2K series, but NBA2K16 make it become a higher level!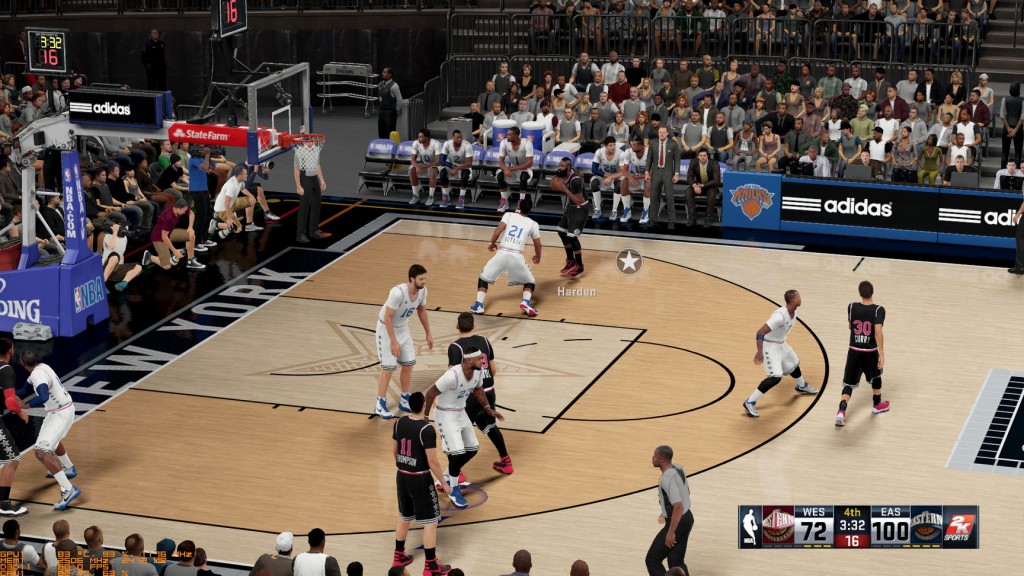 If you want to try different Super Star level, just choose Western All Star and Eastern All Star team to play, I tried the game set computer with "All Star" level, make my LeBron James got good score and great efficiency in this game, so he became the Jordan Brand "Player of the Game" at Eastern All Star team.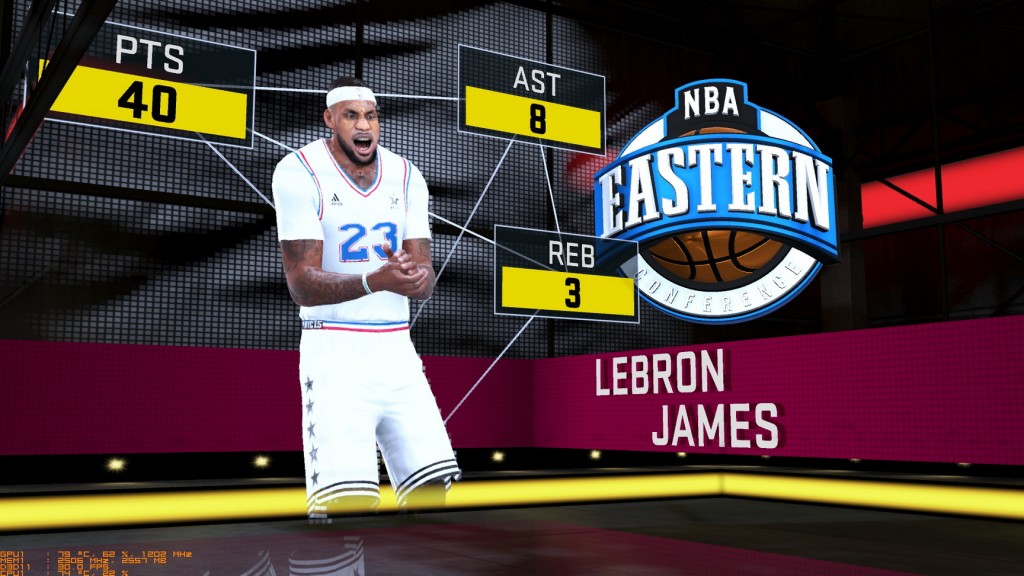 LeBron James could get high scores easily, because he got talent, skill and powerful body with very high rating, but when you play in the game, the A.I. talent of the Computer is getting higher, so the competition is getting higher and harder to get high score if you did not make any pass or team play.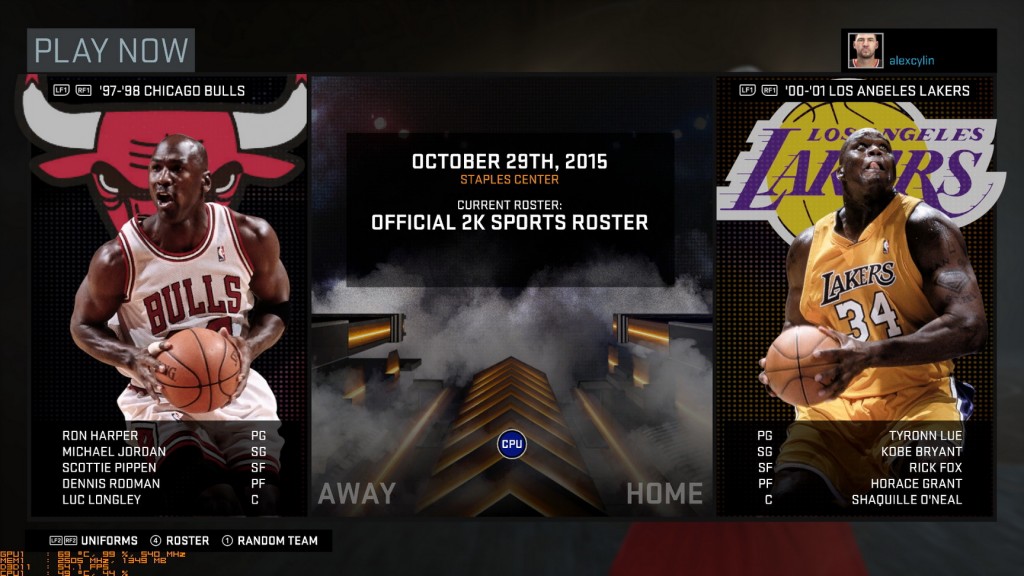 Another important thing is you could use more previous NBA teams with NBA Super Stars, for example, I love MJ deeply, I will of course use MJ to beat SHAQ even they are different generation 3peat(3 times back to back) champion team, it's also excited to use MJ to kick Kobe's ass in the game.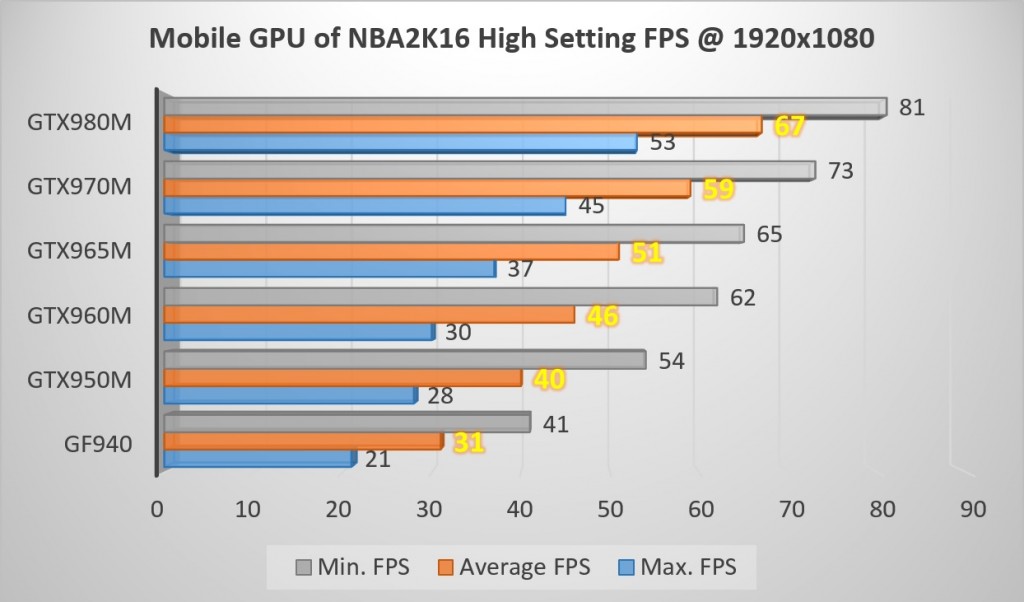 I also tried NBA2K16 on different platform with my friends, came out this table for your reference with same setting in my article. I would like to recommend you play this NBA2K16 with at least Core i7 and GTX950M, Core i5 will lost more than 15% performance, and GF940M you might need to drop the detail or resolution to play.
Let's get start your NBA season with your latest MSI Gaming Notebook now!!