{{blogList.blogTitle}}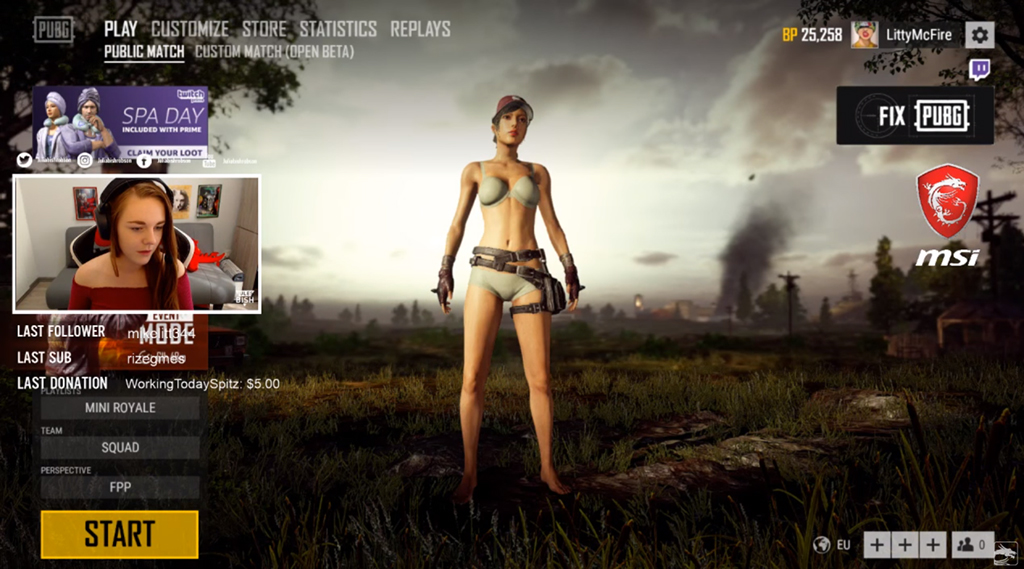 MSI has streaming sessions on both youtube and facebook, sometimes we even give out small gifts during the show.
Streaming is definitely one of the biggest trends in the gaming industry. Ninja, one of the most famous streamers on twitch, has more than 10 million followers and countless people watching him when he streams. It doesn't matter if you are a gamer, an artist or a musician, through streaming, you can always share your hustle, work processes or ideas with the world, and possibly get a bit of fame on the side. If you just started out streaming or you've always wanted to do it but you are not sure where to start, this article will be able to help you take that first step into the streaming world.
In this article, we will be talking about the hardware side of streaming. For those who are looking for advice on streaming software, we have another article coming out soon that's going to focus on that.
There are mainly two ways to build a streaming system, one is the single computer setup which means the streamers play games and stream it through a single computer. And the other one requires two computers as they take the task of gaming and streaming separately. Generally speaking, single computer setups are good enough for beginners, as they are easier and more economically viable to build. However, if you have enough finances and want to go all in, a dual-computer setup is guaranteed to run your games and streaming software smoothly. The best way to figure which setup you should go for is to think about what and how you are going to stream. If you don't really play games or use any system draining design software, a single computer setup would most likely be sufficient for you to stream. Whereas if you are going to run software that is really resource demanding and that software could easily slow your whole system down, than you should probably separate the tasks of gaming and streaming into two computers. But overall, a single computer with decent components will be able to let you game and stream in the same time.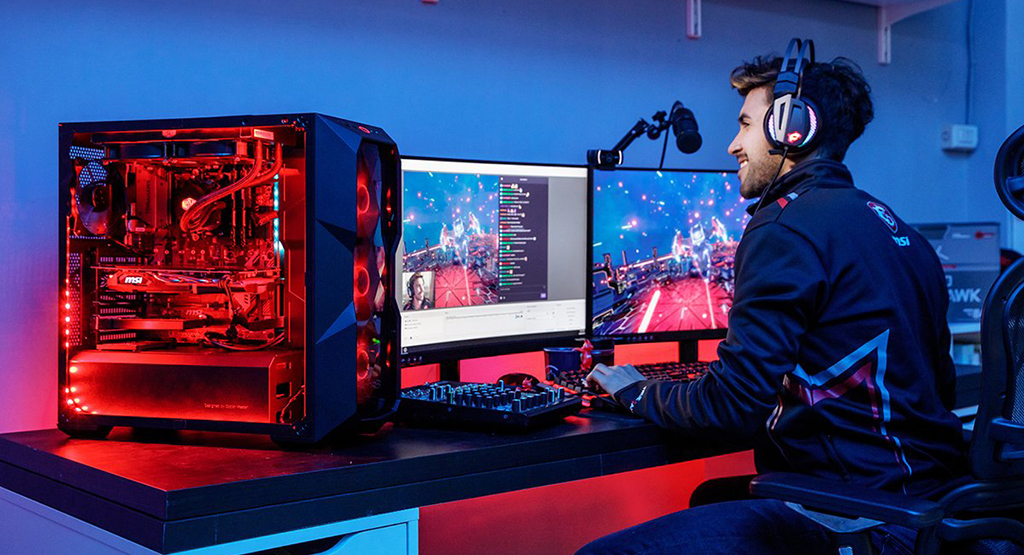 To build a single computer than can run games and stream simultaneously, here is what you need:  
CPU
On Twitch, it says that the CPU requirement is Intel Core i5-4670 or AMD Equivalent minimum, which should be decent for games like League of legends and most single player games. For an entry level CPU, you could get an AMD Ryzen 3 2300X or its Intel counterpart. In terms of mid-range CPUs, Ryzen 5 2600X is good as it as it can be overclocked to 4.1GHz. However, if you are looking to stream AAA games and do some heavy multitasking, we would recommend you to go for a Ryzen 7 2700x or i7-8700k.  
GPU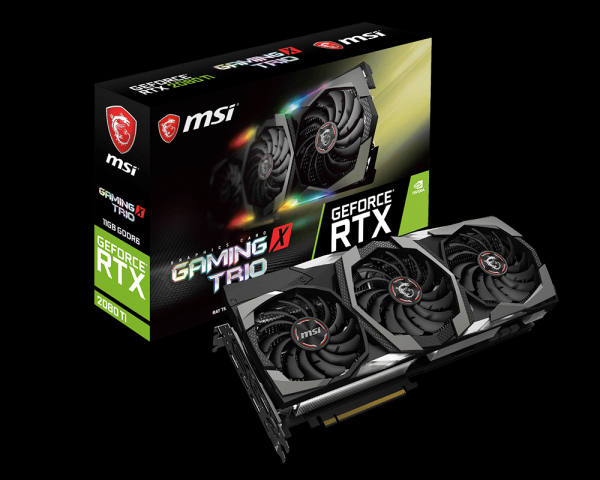 *MSI's RTX 2080 Ti. Are you ready for it?
Streaming software usually doesn't require much graphic power. When choosing a GPU for you rig, all you need to consider is the requirement of your graphics card. Basically, the absolute entry level Nvidia GeForce GT 1030 allows you to play MOBAs and other less demanding games. However, we suggest you to go at least Nvidia GeForce GTX 1050 or GTX 1050 Ti, as they offer solid 60 FPS 1080p performance in most games. If you are looking for a decent graphics card that can perform well in higher resolutions like 2K, GTX 1060 should be your starting point. For high end games with best visual setting and 4K experiences, GTX 1070 all the way up to 1080 Ti will be the ideal range to choose your cards from. Overall, if you want to stream gaming or some GPU demanding graphic design, graphics cards are the most important element of the hardware that you should really look into. If you are really not sure how your channel will be, we suggest you get a higher-end graphics card so that you won't have to face the situation where your graphics card doesn't match the requirements of the games you want to play, and you will have to spend extra cash to change it.  
RAM
16GB of high-speed DDR4 memory is good enough for streaming and encoding videos. However, 32 GB will guarantee the smoothest experience possible.  
Storage
For storage you will need an SSD that is big enough for your OS, games and streaming software. Compared to HDD, you will spend less time on loading and running all the software above. Notably many streamers now record their own streaming sessions for further editing, creating montages of all their best highlights and uploading them to youtube (like nightblue3). If you want to do the same, you should also get a high speed HDD to store all your recordings. Basically, for storage it is really up to you to decide how big or how small you want it to be. Just keep in mind that you should always aim for a speedy HDD as it can potentially save you tons of times when you want to edit those heavy recordings.
Webcam
People usually watch gameplay or activities that streamers engage in instead of streamers themselves, so the need for webcam for streamers could be little to nothing. That being said, webcams do allow streamers to further entertain their audiences as they capture the reaction of the streamers' faces. If you are thinking about connecting with viewers in a more personal approach, or you are actually streaming contents in the real world (like how to apply make-up), you should definitely have a look into the webcam section. For beginners or budget-limited steamers, Microsoft LifeCam HD-3000 is a very good choice. It's cheap, at around 25 dollars, and can record videos with HD 720p resolution and offers Truecolor featurrs. It also has a built-in microphone that captures almost all the sound around you, which might be too intrusive based on streaming standards. And the resolution should be enough for those who assign a small portion of the screen as a face cam. For mid-end users Microsoft LifeCam Studio would also be a good option as it offers wide-angle lens and auto-focus functions. The most widely recommended ones that are guaranteed to give you a nice recording experience are the Logitech C922 Pro Stream and the Razer Kiyo as they both offer quality recording in 1080p. The C922 Pro Stream also has automatic low-light correction that could help tremendously for those who like to play games in the dark. And the Razer Kiyo, the webcam that is especially designed for streamers, even comes with a ring light that helps make your face stay gorgeous.


*From left to right, Microsoft LifeCam HD-3000, Microsoft LifeCam Studio, Logitech C922 Pro Stream and Razer Kiyo.
Microphone
Technically, you can use the built-in microphone in your webcam or the headset as your audio recording device. The problem is, these devices usually produce really poor sound with many unnecessary environmental sounds and unclear human voices. They may be good for a casual chat on Skype and multiplayer online games, but they will never be enough for those twitch audiences who are looking to be entertained. Microphones actually play a much bigger role than webcams, as some famous streamers don't even have webcams and have the ability to attract audiences by their quick wit or dramatic vocal tones.
For professional streamers, you will need a XRL microphone and an audio interface. The reason we don't suggest a standalone USB microphone is that, it takes in the function of audio interface (which is converting the signal) into its tiny body, which end up giving worse quality of the sound to the computer as opposed to having the signal converting task assigned to the audio interface. As for how to set it up, you can simply connect the XRL microphone to the audio interface, and then connect the audio interface to the computer.
A good example of XRL microphone would be Audio Technica AT2020. And a Focusrite Scarlett Solo for audio interface should be good enough to cover the quality of sound. (However some streamers play live music on their channels, they have more complex and fancier setup than the ones mentioned above. If being a musician/streamer is what you want, you should check out more articles regarding other hardware like independent preamps and USB Audio mixers).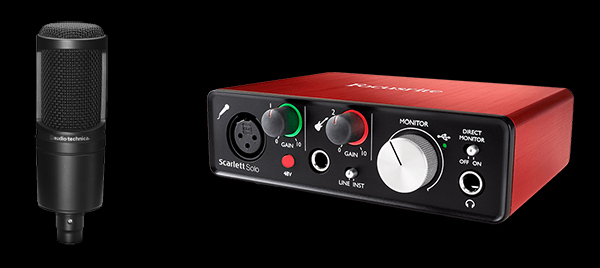 *Audio Technica AT2020 and Focusrite Scarlett Solo.
The voice signal of the mic will transfer to the audio interface, getting processed and further transfer to the computer.
Some other accessories that can help amp up your game include: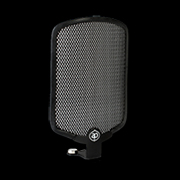 1. Pop Filter-
a cheap filter to put in front of the microphone to prevent it from sounding too explosive by catching popping sounds like P, T and B.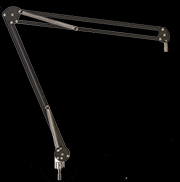 2. Mic Arm/Stand-
It gives you more space on the table and better positioning of the mic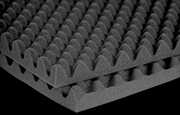 3. Sound Absorption Panel-
Absorbing sounds in you room to prevent yourself from disturbing others. Also it helps with reducing the echo in your room so you sound warmer.  
Dual computer setup
If you want to go for the hardcore streaming route, you might want to have a look into the dual computer setup. Under dual computer setup, one of the computers will be in charge of processing the content and the other one streaming the content. To do so, you will also need two monitors and preferably two keyboards and two mice (one for each computer).
How does dual computer setup work? Basically, you have to get an extra HDMI cable or a DP cable to plug into your gaming desktop and capture card, and also connect the capture card to the streaming desktop. And set the "Mirror Display" in your gaming desktop, which will allow your graphics card to output the video signal to both your monitor and the video cable that you just connected. The signal then will go through the capture card, getting processed, and then reach the streaming desktop and get uploaded to streaming platforms. The reason we recommended to use HDMI or DP for the choice of cable is that they both can transmit the audio data with the video data. However, normally the computer can only output audio signals into one device, meaning that once you output the audio signal into the capture card, you won't be able to hear sounds in your headphone; in order to split the audio output into to two, you can either use software like Audio Repeater, or get an audio splitter to split the 3.5 mm cable output into two (in this case make sure your capture card supports 3.5 mm input). After you've finished the hardware setup, you can use your gaming PC in the way that you normally would (gaming, watching videos, listening to music…etc) and use the streaming pc to run the streaming software like (Xsplit, OBS, etc…) for handling all the streaming stuff.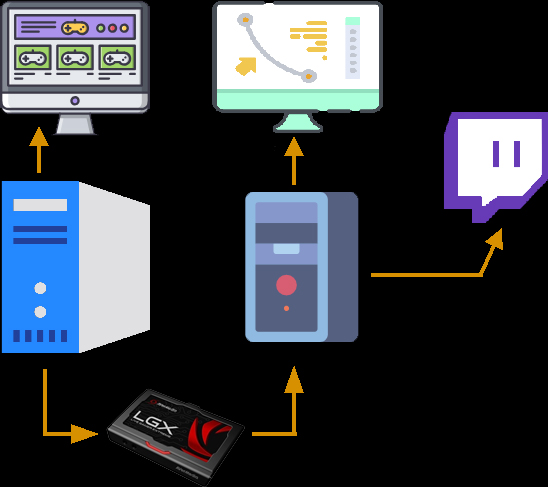 *A duo monitors setup. Streamers play games on the PC and monitor on the left.
The graphics signals go through a capture card to the streaming PC and its monitor, and get uploaded to twitch by streaming software.
Capture card
Capture cards can be seen as the bridge for information to transmit between devices. You will not need one if you use a single computer for gaming and streaming, but using one can still reduce strain on your CPU. For a dual computer setup, or the situation where you want to stream the contents on your console or other devices, here are some capture cards for you to choose from.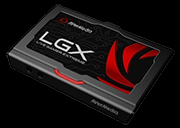 1. AverMedia Live Gamer Extreme USB 3.0
With the bandwidth of USB 3.0 port, it is capable of passing footages with 1080p at 60FPS.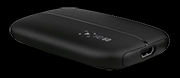 2. Elgato Game Capture HD60 USB 3.0
Another popular, affordable and well-reviewed capture card that utilizes USB 3.0 port and captures 1080p at 60FPS.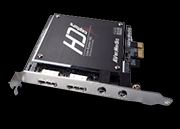 3. AverMedia Live Gamer HD
A PCIe capture card that pass 1080p footage at 30fps or 720P footage at 60FPS. It is good for those who use a streaming desktop that doesn't have a USB 3.0 port. It can be plug in to the PCIe slot on the motherboard to serve as an internal capture card.  
Dual or Triple Monitor setup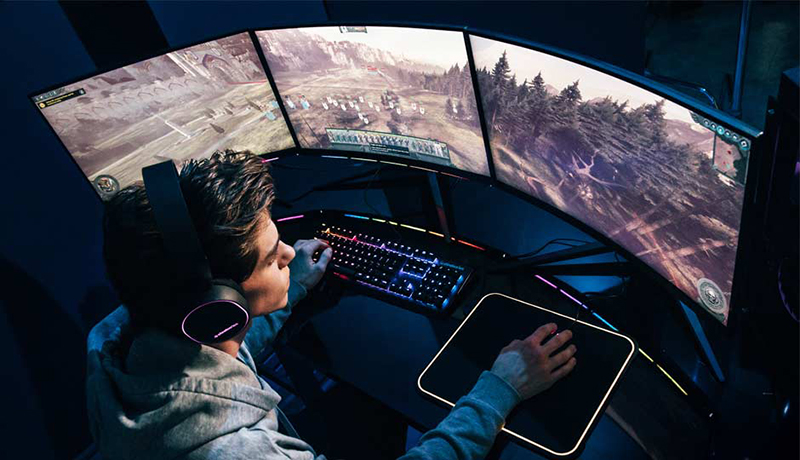 A single monitor should be enough for entry level streamers. That being said, having more monitors allows you to explore different possibilities. With the dual monitor and a single computer setup, you can set one monitor as your gaming screen, and the other one for browsing internet, operating streaming software or even reading your stream's chat room or reading game guides. As for those who have dual computer setup, having more than two monitors is a must as each monitor will be assigned to different computer. Notably a lot of fancy streamers now actually have three or more monitors, with two assigned to the gaming desktop and one to the streaming desktop. Such an advanced setup offers best convenience as streamers can easily grasp all the needed information including stream chat and game guide, while gaming on another monitor, and operating streaming software on the third one. Ultimately, what is the best setup up for you depends on your budget and your needs. Just because some fancy streamers have three monitors doesn't mean you must do the same. Alternatively, you could use your smart phone to monitor your stream chat.
For a multiple monitor setup, we recommend you to get a curved gaming monitor. This type of monitor is good to put together as they connect seamlessly without the harsh angle between the flat monitors. It also prevents eye soreness since the distance between users' eyes to any point of the screen is similar, requiring less adjustment of the eyes. The gaming labeled monitor usually provides high refresh rate, speedy response time and technologies like on-screen toggle, display modes and anti-flickering etc…, which will give users much more advantages comparing to using the traditional monitors. One excellent choice is our MSI curved gaming monitors, as they are designed especially for gamers and streamers and guaranteed to tick all the features mentioned above. With gamer friendly OSD build-in, multi-screen support, RGB lights synchronized with in-game status and great resolution and color depth, the MSI curved gaming monitors are definitely worth to consider if you want to build up your streaming setup.
We currently have two series of curved gaming monitors. They are – MAG series and MPG series. For more information, please check them out on their product pages.
Setting up a streaming rig might seem complicated now, we recommend you to choose the level of the components based on your budget and goal of streaming. Once you've connected all the parts, you will have to adjust and edit your live stream through several stream software and website functions. We will cover that in our upcoming blog "streaming setup guide – software". Stay tune!