{{blogList.blogTitle}}
The holiday season is around the corner and it's time to deck the halls with boughs of holly! While others are busy decorating the house, you could join the fun by embodying the holiday spirit and making sure that your loved ones don't end up unwrapping socks as gifts for Christmas. Let's make sure Santa Claus comes to town! Even if you're not upgrading your own PC, there's never a better time to be generous than the season of giving. Be someone's Santa and get them a holiday-themed PC this Christmas.
So, what color themes could you pick and what PC parts would you need? Here's a special holiday buying guide from MSI that'll ensure that your gifts are not only awesome, but are also Christmassy!
Holiday Buying Guide for Gaming PCs
White theme
Let it snow, let it snow, let it snow! What better color theme to capture the essence of the winter holidays than the frosty white? Our picks for a white-themed Gaming PC don't compromise on the color of choice nor do they compromise on performance.
A white theme is perfect if you prefer a mellower winter theme, with minimal RGB lighting to make sure that gorgeous Gaming PC remains the center of attention.
Here's the stuff you should be eyeing when looking for white-themed PC gifts:
B450M MORTAR TITANIUM
A perfect fit for a PC built around an AMD Ryzen processor, this stunning white motherboard showcases a beautiful white finish that enhances your build instantaneously. The MORTAR series has seen resounding success, quite understandably. A combination of quality components, overclocking support, and premium features at an affordable price have made this one of the best mid-range motherboards of all time.
GeForce RTX™ 2080 VENTUS 8G OC
No Gaming PC's complete without a powerful graphics card. So, let's just go with the most powerful gaming GPU ever created. It is the holiday season after all! A greyish-white finish on the frame of this graphics card makes it an ideal candidate for a winter-themed gift. It is capable of powering both high-refresh-rate as well as high-resolution monitors without breaking a sweat. What better way to make someone believe in Santa Claus than gifting them the most powerful graphics card on the planet?

Battlefield V Game Bundle
B360M MORTAR TITANIUM
Don't worry. Gamers on Intel processors, we got you covered too! The B360M MORTAR TITANIUM is suitable for both 8th and 9th Gen Intel CPUs. The design stays in line with the rest of the MORTAR TITANIUM lineup with a gorgeous white finish that just screams winter and class in one fell swoop.
Trident 3 Arctic 8th
Want to gift someone a full gaming PC, even if they're not as tech and hardware-savvy as you are? Well, we have an elegant solution for you as well! The Trident 3 Arctic 8th is a versatile compact gaming PC that packs a punch. What's more. It features a white cabinet that embodies the spirit of the winter holidays and pure white snow. Although it is both lightweight and compact, its hardware is far from lightweight. Equipped with an NVIDIA GTX 1070 and an Intel 8th Generation CPU, this PC will allow you to play the latest games at top-notch quality settings without a hitch.

Gaming Chair Bundle
White wallpaper download
Come on now. How do you expect a white, winter-theme to be complete without a gorgeous wallpaper to accompany it?
Download this holiday-special wallpaper to give the white-themed Gaming PC the finishing touches it deserves.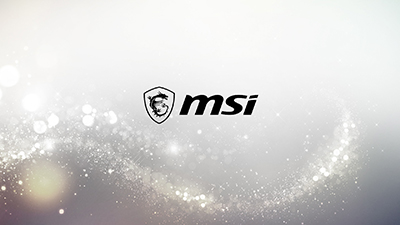 Download Link:
https://asset.msi.com/global/picture/wallpaper/wallpaper_15428777275bf6721f00eb5.jpg
RGB theme
Prefer a bit of color instead? An RGB-themed PC part is an excellent gift for those who absolutely adore both color and customizability. Light up both their lives and houses with your thoughtful gift.
An RGB-themed gift has several upsides. One of the most prominent ones being customizability. It is often an impossible task trying to figure out what colors someone may or may not like. But it shouldn't be impossible for Santa Claus, should it? These RGB picks will allow gamers to choose the color schemes that they prefer quite easily.
Here are our picks for RGB-themed PC gifts:
MPG Z390 GAMING PRO CARBON
Not only does the MPG Z390 GAMING PRO CARBON support the latest 9th Generation Intel processors, but it is also built around the Z390 chipset from Intel – its most feature-rich chipset yet. In addition to easy overclocking support, this motherboard is also equipped with I/O shields and heatsinks to make sure you can get the most out of your PC without running into thermal issues. The MPG Z390 GAMING PRO CARBON is a great pick for an RGB-themed gift this Christmas thanks to its full suite of customizable RGB lighting.

Game Bundle
IMMERSE GH70
Featuring full RGB customizability, the IMMERSE GH70 is a top-notch gaming headset that will make a great gift for gamers who want to enjoy a crisp sound input for communication and a terrific audio experience when gaming. Virtual 7.1 surround sound will serve to enhance directional awareness in games while improving the media experience at the same time. Customizable RGB lighting on this headset makes it a great pick when on the lookout for RGB-themed holiday gifts
MEG Z390 ACE
Built to handle even the most demanding of 9th Generation Intel processors released, the MEG Z390 ACE is one of the best motherboards we've ever created. Mystic Light infinity blends 16.8 million colors with 29 lighting effects to generate a seemingly endless array of options. These RGB options make this motherboard an excellent RGB-themed gift for gamers who would love to get the most out of their 9th or 8th Generation Intel processors.

Game Bundle
GeForce RTX™ 2080 GAMING X TRIO
A gaming GPU makes or breaks a Gaming PC. The incredible GeForce RTX™ 2080 will deliver blistering frame rates and drive even the most high-resolution displays with ease. What's more. The elegant RGB lighting effects on this graphics card make it our choice pick for an RGB-themed gift. Change the colors to match the festivities or your drapes. We leave the creativity to you!

Battlefield V Game Bundle
Optix MPG27CQ
Gift the ultimate visual experience to your loved ones by going with the Optix MPG27CQ Curved Gaming Monitor. It not only fits right into our RGB-themed picks (thanks to a gorgeous array of RGB lighting options and effects), but it's also one of the most feature-rich gaming monitors out there. With a resolution of 1440p, a 144 Hz refresh rate, and AMD FreeSync support, games will look more gorgeous and feel more fluid – enhancing the gameplay experience many times over. Trust us, this is one gift that will not be forgotten any time soon.

Gaming Bundle
Gaming Chair bundle
VIGOR GK80
What's an RGB-themed Gaming PC without a stunning gaming keyboard to complete it? The VIGOR GK80 is a gamer's dream. From authentic Cherry MX Red switches for lightning-fast response times and low noise to full RGB illumination, this mechanical gaming keyboard houses all the features that any gamer wants. Want to be remembered as the best gift giver among friends and family? Grab this keyboard and get ready for some adulation. It'll fit right into the RGB-holiday-theme!
Optix MAG271CR
A Full HD (1080p) curved monitor with a high refresh rate and low response time will improve fluidity like never before. Boasting many other gamer-friendly features that are bound to send any gamer into a tizzy, the Optix MAG271CR is a great RGB-themed gift for loved ones this holiday season! Way better than socks we say!

Game Bundle
Gaming Chair Bundle
Trident X 9th
Nothing embodies festivities quite like this slim, yet powerful gaming PC with elegant RGB lighting does. Featuring the latest NVIDIA 20-series GPUs and 9th Generation Intel processors, this deceptively diminutive PC is a gaming beast when it comes down to performance. A transparent side panel displays the majestic RGB lighting inside the case – making it a stunning Christmas gift for loved ones.
Infinite X
Housed in a stylish mid-tower cabinet, the Infinite X has it all – power, performance, looks, and customizability. MSI's Mystic Light RGB equips gamers with full control over the lighting scheme. It's no slouch when it comes to raw gaming performance either. An NVIDIA GTX 1080 Ti and an 8th Generation Intel Core i7 CPU join forces to make this gaming behemoth possible – ensuring that it can tackle the latest games in eye-catching detail and resolutions.

Gaming Chair Bundle
RGB wallpaper download
Don't forget the RGB-themed, gorgeous desktop wallpaper to add the final flourish to a holiday masterpiece. These wallpapers display a stunning splash of color that gives a celebratory flair to your RGB-themed gifts.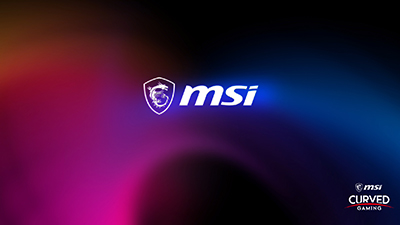 Download link: https://asset.msi.com/global/picture/wallpaper/MPG_Curved_1920x1080-2.jpg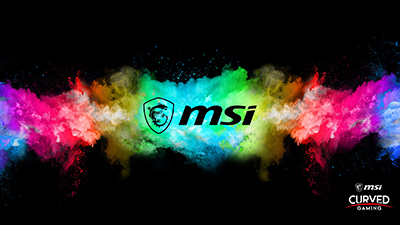 Download link: https://asset.msi.com/global/picture/wallpaper/MPG_Curved_1920x1080-1.jpg
Happy Holidays from MSI!
Which theme of PC part attracts you the most? Share your answer with us in the comment!
Whether you decide to go with the serene, snow-like white-themed Gaming PC or the flashier, eye-catching RGB-themed Gaming PC, this holiday special from MSI will ensure that this Christmas will be one that won't be forgotten in a while. Share both the holiday spirit as well as your passion for gaming with your loved ones with these holiday-themed gift ideas.
That's all for now from the elves here at MSI! We'd better get back to wrapping up some holiday surprises so Santa can deliver them in time for Christmas.
Happy Holidays to you all!