{{blogList.blogTitle}}

Know the feeling of having only one display but still want to watch a game guide, tutorial, live match or tournament stream while playing a game? Switching screens to follow all the action is very inconvenient. MSI proudly presents a new application that will make this problem belong to the past; MSI Dragon Eye. In this blog you' ll learn all you need to know about MSI Dragon Eye and its various options. Let's get started!
MSI Dragon Eye compatibility
Dragon Eye is completely free and available on all MSI Gaming All-in-One PCs, Gaming Desktops, GAMING Graphic cards and GAMING Motherboards. Try it out for yourself, download MSI Dragon Eye here:
Welcome to Dragon Eye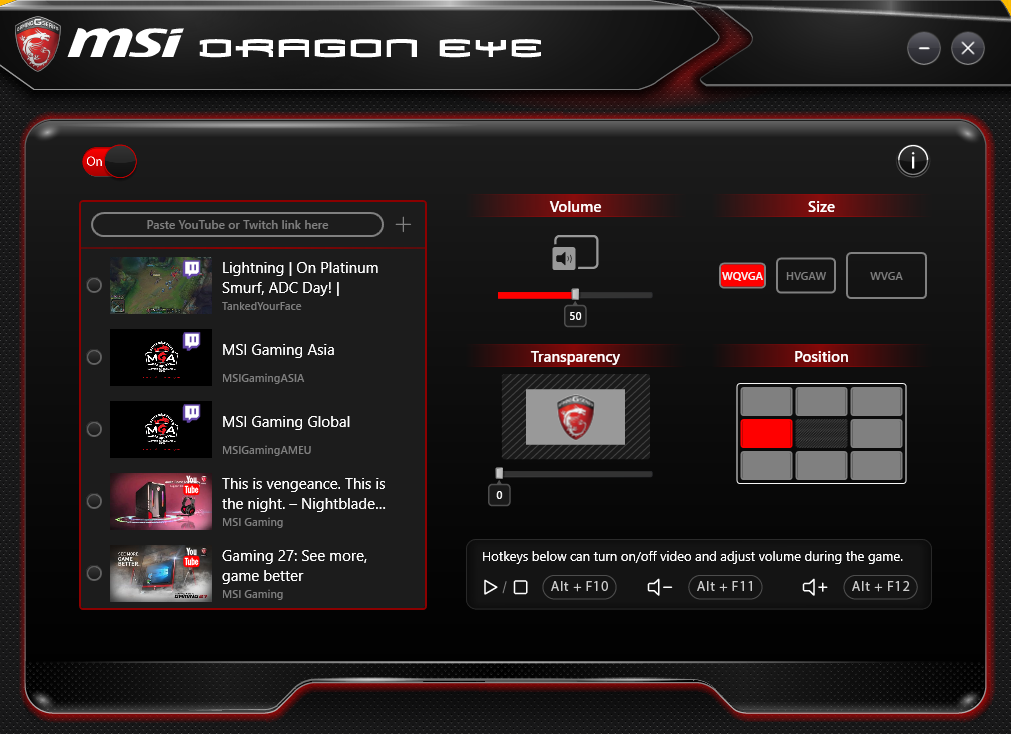 This is the main screen for MSI Dragon Eye. There are 8 main features in the Dragon Eye App. They are listed below.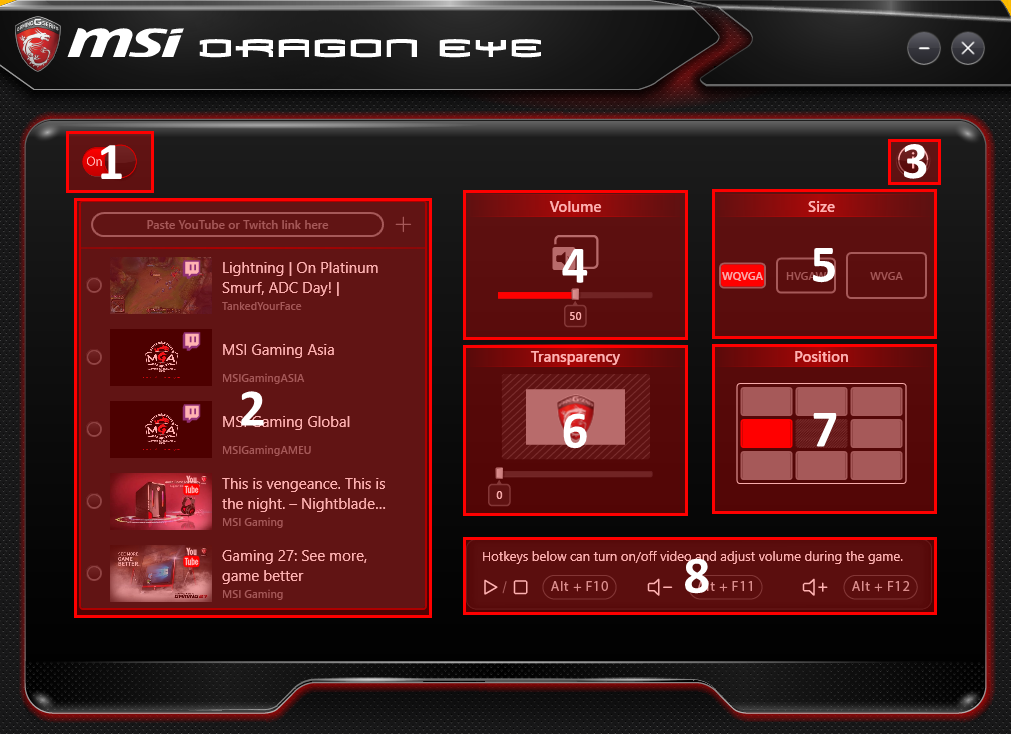 On / Off switch


This is a very straightforward feature in the Dragon Eye App, the on/off button enables or disables Dragon Eye during your gaming sessions. If you don't want to accidentally activate Dragon Eye with the hotkeys you can turn Dragon Eye off.
YouTube and Twitch list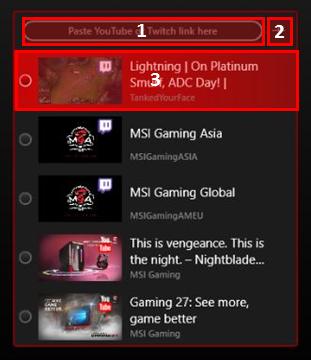 In this section of the Dragon Eye app you can select the YouTube video or Twitch channel you want to watch, and also add videos or channels to the list (3). You simply paste the URL of your video or stream into the input bar (1) and hit the +(2). Then your video or stream will be in the list and you can select it to view it with Dragon Eye.
Input bar
Add button
Selected video for Dragon Eye
Help

If you want to watch the video tutorial for Dragon Eye or want to see if your game is supported, press this button and the help window will be shown.
Tutorial video
Games supported list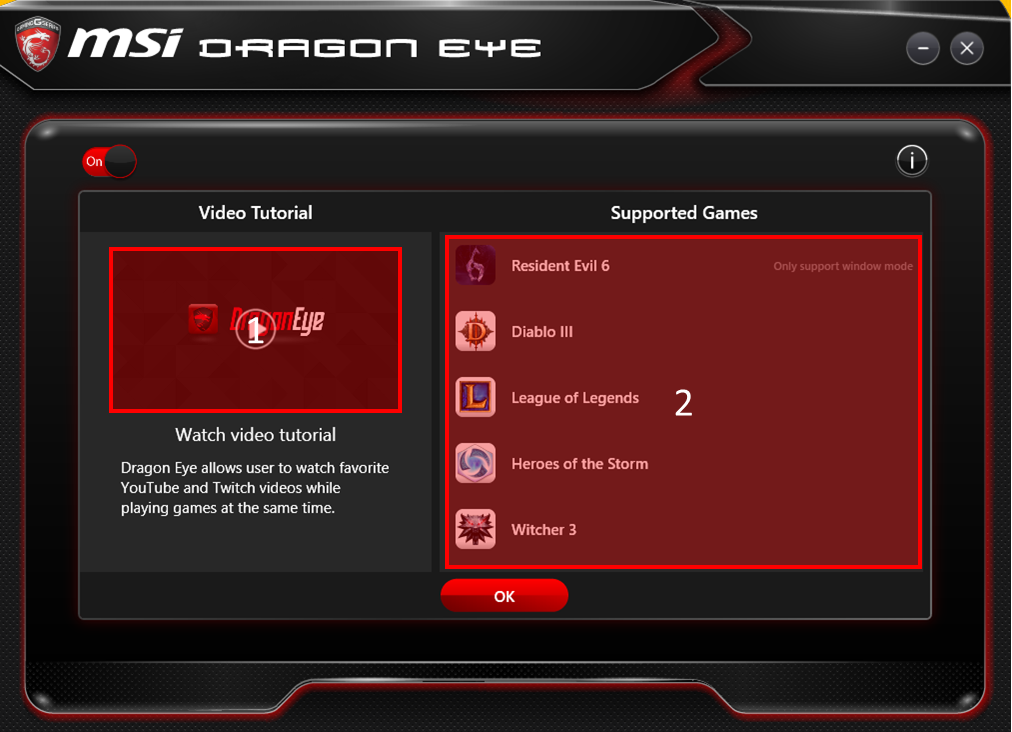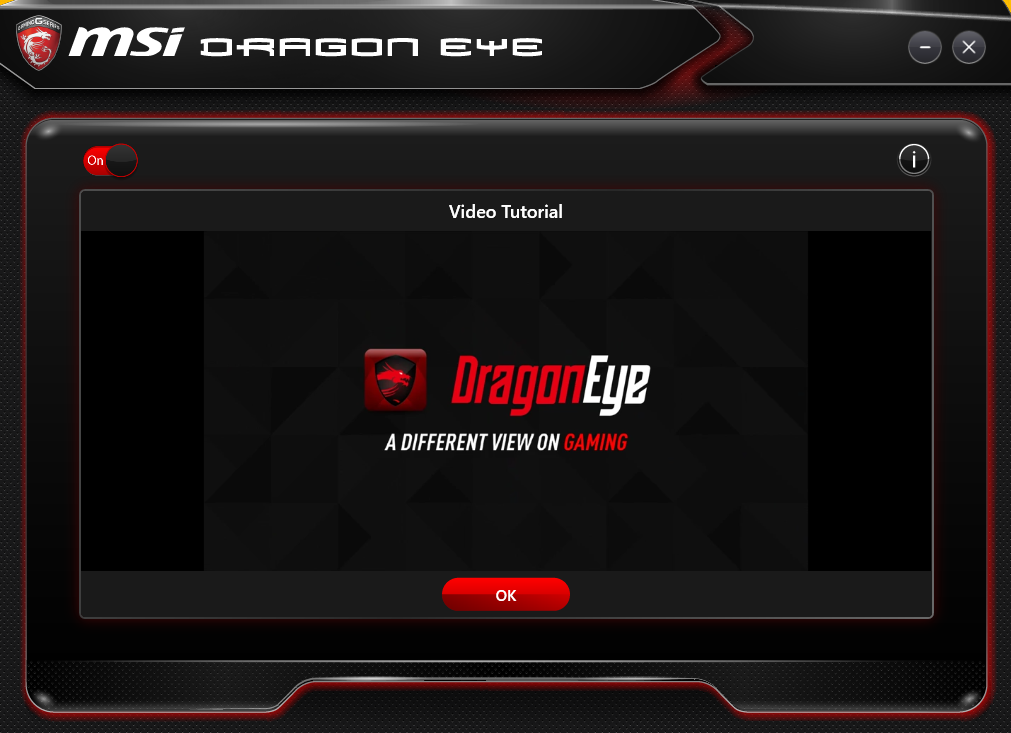 Tutorial Video:
https://youtu.be/E_63KLWS7MQ
Volume settings
With this setting you can set the volume for the video that is playing with Dragon Eye. You can mute the audio by placing the slider all the way to the left. Pro tip, you can also use hotkeys to manage the volume ingame (Alt + F11, decrease volume - Alt + F12, increase volume)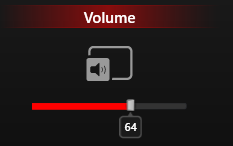 Size Settings
In this setting you can select the size of the Dragon Eye video content displayed on-screen when you're playing a game. There are 3 options available:
- WQVGA (Small - 400x240)
- HVGAW (Medium - 640x360)
- WVGA (Large - 768x480)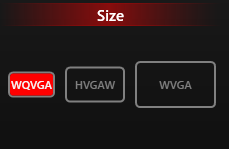 Example:

Transparency settings
With this setting you can set the transparency of your Dragon Eye video ingame. This allows you to see through the video or not.
0 = no video | 100 = no transparency.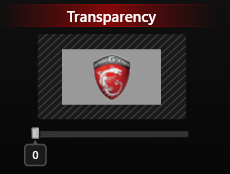 Example:

Position settings
In this feature you can select where the Dragon Eye video needs to be displayed on screen. This way you can control where you want your video ingame, so you can place it on a place where no important game information is.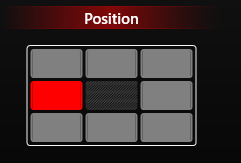 Example:

Hotkeys information
In this information screen you can find the hotkeys for Dragon Eye. There are 3 hotkeys:

1. Play/Stop | this plays or stops the Dragon Eye video and adds/removes it from screen (Alt + F10)
2. Decrease volume | Decreases the volume of the Dragon Eye video (Alt + F11)
3. Increase volume | Increases the volume of the Dragon Eye video (Alt + F12)


Try out MSI Dragon Eye now.