Click BIOS
Click BIOS 5 is the latest UEFI BIOS with optimizations for modern operating systems. It matches each motherboards' unique look & feel, while keeping its features easy to recognize whether you use a classic, GAMING or overclocking model. Besides that, it also reacts faster, runs smoother and has better mouse support. You can find information on some of its advanced & cool features on this page.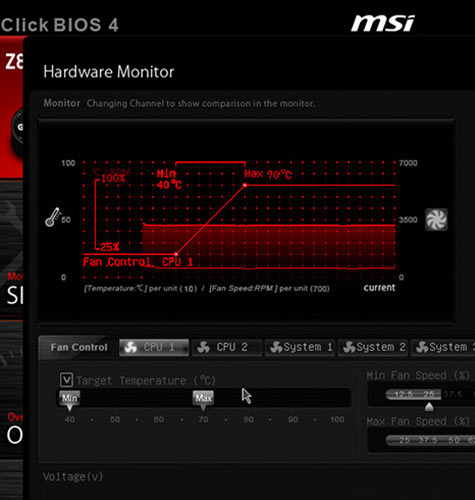 Hardware Monitor II
Hardware monitor allows you to take control of your system through Total Fan Control and check your primary system characteristics in an easy graphical interface. You can also set temperature targets up to 4 points for CPU and motherboard, the fans will automatically adjust accordingly.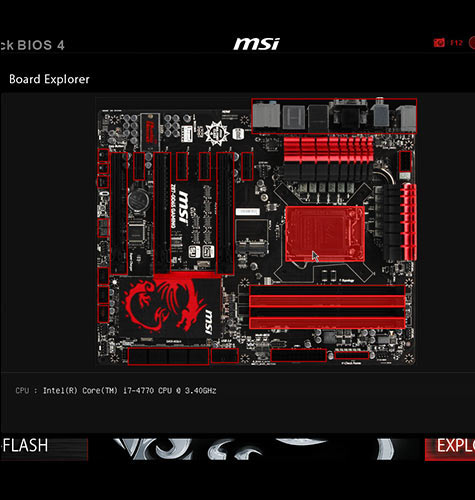 Board Explorer
This feature shows the user a visual representation of all the connectors of the motherboard and displays which devices are connected and its current operation. In case of a device having a bad connection you can easily trace it with board explorer.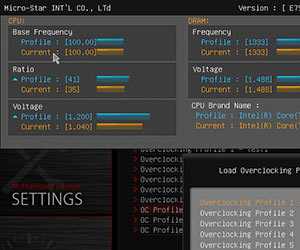 OC profile preview II
Tired of manually changing settings every time? With OC profiles you can rapidly switch between settings and you can save up to 8 profiles to HDD or USB. In the blink of an eye, you can see the differences between your current system settings and any of the stored profiles.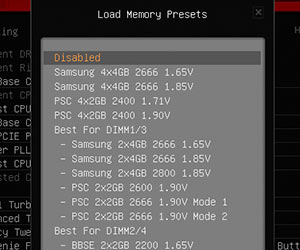 Memory presets
Save time looking for that stable RAM overclock. With our new memory presets you can easily select the optimized memory profile for your motherboard for maximum performance.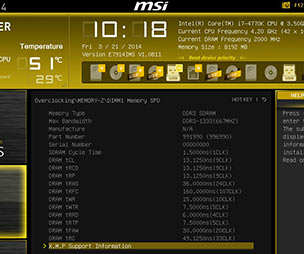 Memory-Z
Easily keep an eye on your memory settings with Memory-Z. Memory-Z displays your memory's SPD timing information in one easy overview. Helping you optimize your RAM settings for stability and overclocking.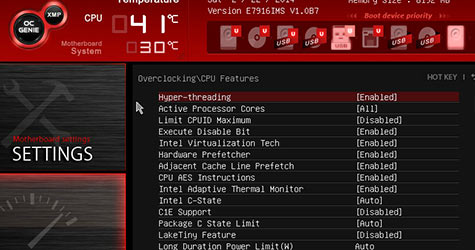 M-Flash
M-Flash allows you to flash or backup the BIOS through a hard drive or USB key. You can also test-drive a newer version without actually flashing it, using M-FLASH. So you get a sneak preview to check out new features and changes with M-FLASH being your portable BIOS chip.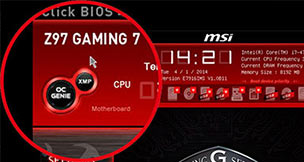 Clickable OC Genie
Don't want to open your case to use OC Genie? With just 1 mouse click you can overclock in 1 second using the advantages of OC Genie through the BIOS main screen.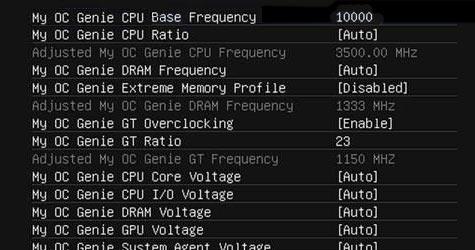 MyOC Genie
With the latest version of OC Genie comes MyOC Genie. With MyOC Genie you can customize your OC Genie profile when you demand an even higher overclock in one second with just 1 press of a button.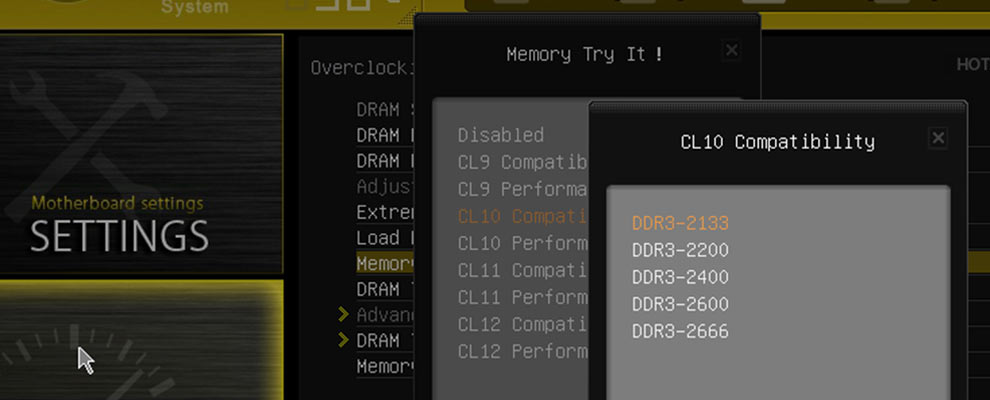 Memory Try It
No longer struggle trying to overclock your memory. Our engineers, together with top overclockers, have included world's largest OC memory database with extreme profiles for the most popular chips. Simply set CAS latency and memory frequency and let us do the rest. Memory overclocking has never been so easy.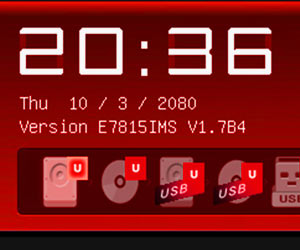 Draggable boot order
Want to boot from another device? With Click BIOS 4 you can see what boot order is set and just drag your boot devices to whatever order you would like to set it up. All presented in an easy to use and matching design in the BIOS header.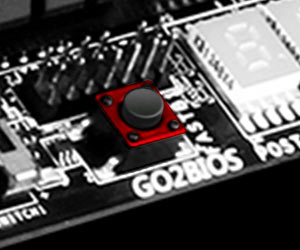 GO2BIOS button
Frustrated by being too late to enter BIOS after booting? Simply push the GO2BIOS button before you start or restart your system and you'll go straight to the BIOS when your motherboard powers on.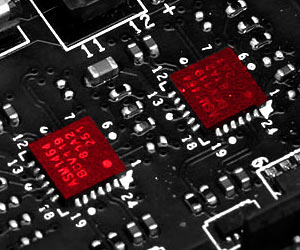 Multi-BIOS II
Something went wrong when flashing your BIOS? Don't worry, with Multi BIOS II you get 2 BIOS chips and you can easily use the backup BIOS to restore the main BIOS.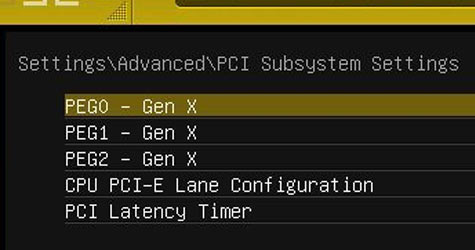 Ceasefire Lite
Save time opening your case to manually disable PCIe slots or physically remove graphics cards with the easy to use Ceasefire Lite through Click BIOS 4. With this menu item you can control the number of active PCIe slots.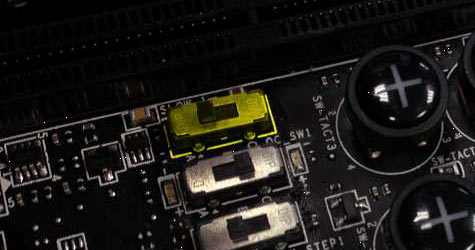 Slow Mode
Defeat Cold Bug issues with Slow Mode. Slow Mode decreases CPU ratio to 8x. When using CPU vCore Adaptive Mode, Slow Mode will also drastically decrease vCore to 0.8~0.9v. This single option helps to avoid Cold Bug scenarios making subzero extreme overclocking a tad bit easier.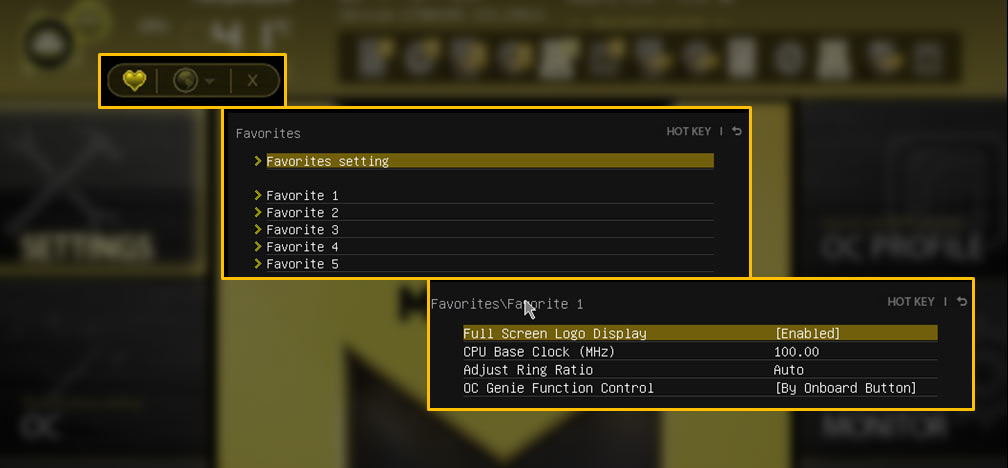 My Favorites
Want quick access to important settings? My favorite gives easy access to your favorite settings through a "most used items" overview for your convenience. You can even customize it with support up to 5 favorite groups.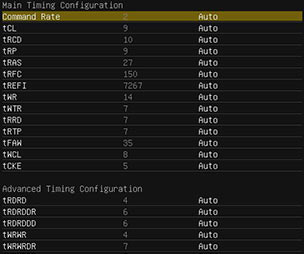 Advanced memory settings
Customize your memory settings such as CAS latency and TRAS. In this section you are able to change even secondary and tertiary memory timings.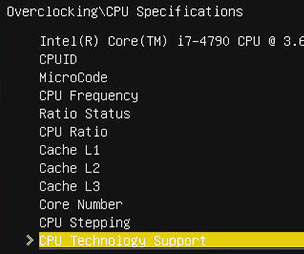 CPU-INFO
View all your CPU's information such as stepping, current clock speed, current voltage and number of threads. CPU-INFO is a handy tool to check CPU settings after overclocking, making sure it's running at the right settings before gaming or benchmarking.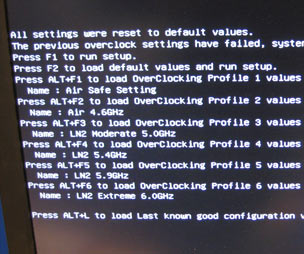 Last known best setting
Run into a boot failure after overclocking? No worries! With Last Known Best Setting the system reverts to a successful boot state, right before the last changes that resulted in unwanted behavior. Saving you a lot of time.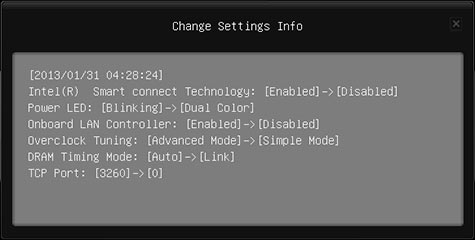 Change Settings Info
Check what settings you changed when exiting BIOS. Click BIOS 4 introduces Change Settings Info, a feature that displays all settings changed in the BIOS prior to exiting. So you can always check what will be changed upon reboot and make changes if necessary.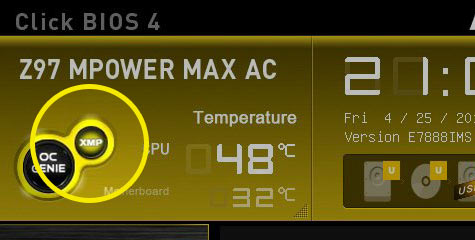 Quick XMP Button
Don't want to set the memory timings yourself? With easy access to XMP through a single button in Click BIOS 4 you can make sure the right memory timings and speed is set for optimal stability and performance.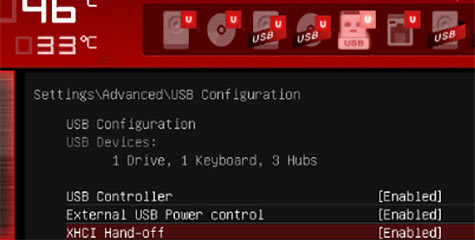 Quick nav
Quickly jump between different groups in the BIOS by using Up/Down/Left/Right key on your keyboard. With an easy to spot bread crumble navigation pane you always know where you are in the BIOS.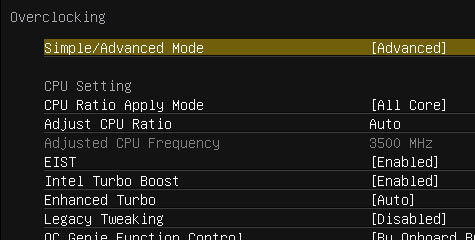 Simple/advanced mode
Just want a simple overview of settings with Click BIOS 4? Use simple setting to view only the important settings without getting into too much detail. Use advanced mode to get access to all overclocking settings.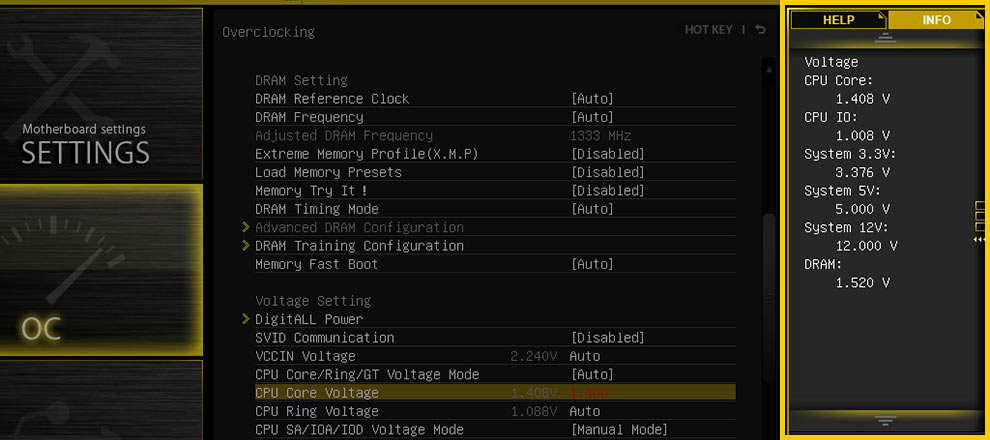 Quick preview system status
Through a tab on the right side in the BIOS you can now preview the most important voltages, such as CPU Core voltage, real-time in one convenient overview.