Why GAMING X is simply the best
WRITTEN BY Shrek
Posted on January 03 2017
---
"MSI hits yet another home run with the GeForce® GTX 1070 GAMING X 8G, a silent card that smashes the price/performance barriers," This quote by Tweak Town is just one of the many overwhelmingly positive conclusions by technology websites around the world. Technology websites read by hardware enthusiasts and gamers alike to keep up to date on the latest tech information. In fact the new generation of MSI GAMING graphics cards is so well received by media and loved by our fans, we are extremely proud to announce that our GeForce® GTX 10 Series GAMING Graphics Cards have received more than 300 awards from media all around the world. (Actually closer to 350 awards at the time of writing this article!)
We are proud to be gamers ourselves, so we know that besides reliable performance, a comfortable environment also helps to provide a more enjoyable gaming experience where we get the best out of our games and ourselves. Back in the old days when turning on a PC sounded like a vacuum cleaner, we were already getting annoyed with the noisy fans that were always spinning at full speed. We decided to do something about it in 2008 with the introduction of ZERO FROZR. Our goal for many years has been to design the most silent graphics cards while still providing great cooling performance. The next step in the process was the introduction of the first TWIN FROZR cooling solution in 2009. The TWIN FROZR maximizes performance by keeping the GPU cool while minimizing noise levels, no matter if you're gaming hardcore for longer periods of time or just using the graphics card under light load. Our latest TWIN FROZR VI thermal design is the embodiment of the slogan 'Play Hard, Stay Silent'.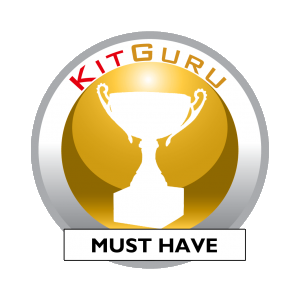 "A superb blend of low noise, excellent cooling and premium build quality" - KitGuru
We've dedicated many years to improving the performance of each generation with the goal of providing the most powerful graphics card that makes it well worth upgrading.
"Its cooling performance is actually even more impressive, benefiting from the low heat output of NVIDIA's new GPU. We saw temperatures of only 67°C during heavy gaming and pretty much perfect noise levels." MSI GeForce GTX 1060 GAMING X 6GB scores 9.8 out of 10 from TechPowerUp website.

The key to MSI GAMING graphics cards success is the perfect balance between quietness and cooling performance. Moreover, the Graphics Card is not just a tool to run your games, it's become so much more! We care about the looks more than ever and are proud to show off our gaming rigs. Of course providing top performance and high quality graphics cards is our highest priority; however making them look awesome as we go has become almost just as important. And it's what you have come to expect from us.
"Stylized with (RGB) lights, the new MSI GeForce GTX 1080 GAMING X is the most powerful and beautiful VGA card we tested so far." - PC Garage
As a brightly multicolored cherry on top of the excellent performance, the GAMING X cards features RGB Mystic Light. This lets you change the outlook of the card both in color and animated effects by using the MSI Gaming App on your PC or even from your smartphone.
The European Hardware Community Awards asks roughly 20 million tech enthusiasts across 9 languages to nominate their favorite products of the year in each category and then vote for the winners. From this fierce competition across the continent, the MSI GeForce® GTX 1080 GAMING X 8G was voted Best NVIDIA Graphics Card and the MSI Radeon™ RX 480 GAMING X 8G as Best AMD Graphics Card.
What an honor to receive this recognition for our work!


The path for MSI to reach this glorious success in our 30th Anniversary year has been with its share of ups and downs, which have not only enriched vast experience but also resolved in becoming the leading brand when it comes to GAMING hardware. The honor does not only belong to MSI. It belongs to all the fans giving endless supports for us in all the praises from gamers, hardware enthusiasts and reviewers. To continue pioneering and bringing you the best graphics cards is our promise for you to ACE YOUR GAME!