Windows 10 is drawing close. Very close. If you're running a consumer version of Windows 7 SP1 or 8.1, you will have noticed a message in the right end of the taskbar with a Windows logo – if you click this, you will be prompted to upgrade to Windows 10.
[caption id="attachment_15414" align="aligncenter" width="394"]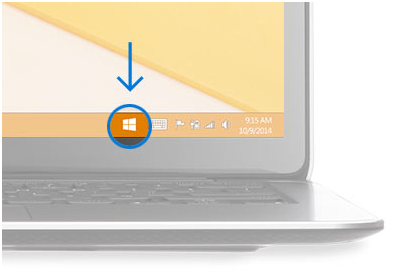 Image stolen from
Microsoft
[/caption]
Due to Microsoft's eagerness to have a lot of people upgrade to their new operating system, they are  offering a free upgrade if you have a valid license for Windows 7 or later, meaning this is essentially a no-brainer if you want the latest and greatest.
If you've already signed up for the upgrade, it'll be downloaded to your computer on July 29, after which you can choose to install the upgrade whenever you're ready. You can also choose to cancel the upgrade even if you've signed up for it. Should Windows 10 for some reason not be to your liking, we are shortly releasing a guide on how to revert back to Windows 7 or 8.1.
The offer is valid for a year, until July 29, 2016, and the license will be yours to keep if you upgrade within this timeframe – reinstallation of the operating system will not void your license.