[MSI, HQ] MSI, the worldwide leading gaming brand, rolls into gamescom 2015 in Cologne, Germany. The Europe's biggest video game show opens its door from 5th to 9th August. MSI ushers in its brand new suite of MSI Z170 GAMING motherboards and has on display its highly-acclaimed GAMING series products, first gaming laptops fueled by XSplit Gamecaster V2.5, GT72 with Tobii Eye Control, GT80 with a mechanical keyboard, new Nightblade MI desktop PC, and top-tier GTX980 Ti GAMING 6G graphics card.


Booth Hightlights: MSI sets the stage for streaming-game content. The free-to-play "Gaming Experience Area" comes equipped with the most powerful gaming gears for players to pitt against each other in the match. What's more, the XSplit's Media Production team is invited to stream your gameplay to MSI Twitch! All for your gaming enjoyment, come early to register your team on-site!


Gamescom's entertainment area will be open to all visitors from Aug. 6 to 9. In Hall 8.1, Booth A051, MSI showcases its diverse array of gaming lineup of laptops, motherboards, graphics cards, and AIO PCs, etc. The aforementioned free-to-play area has MSI's powerful gaming motherboards and graphics cards set for game-lovers to show off their skills in wildly popular team-based game: Counter-Strike: Global Offensive (CS: GO). While in the same time, XSplit media production team and streamers produce players' video game play in real-time on MSI official Twitch.tv channel. Didn't win the EIZO gaming monitor or Ubisoft sponsor Gamescom tickets in the finished giveaway event in MSI Deutschland Facebook? Don't miss out your chance to win big at our daily lucky draw! We have prepared products and giveaways from MSI, SteelSeries, XSplit and Nahimic. For trade visitors, MSI also reveals its full line-ups to at Booth D015 in Hall 2.1 business area.


MSI partners with world renowned game publishers Square Enix (Hall 9, Booth Number B-031/B-041) and Ubisoft (Hall 6.1, B020). Visitors will have the chance to play Square Enix's latest game title Final Fantasy Zero and Ubisoft's Heroes of Might & Magic VII and ANNO 2205 on top-notch MSI GAMING notebooks. Moreover, MSI joins forces with global broadcast network company AZUBU.TV (HALL 8, A021) to live stream exciting booth tournaments and showcase on-site visitors and online viewers the power of MSI GAMING notebooks.
MSI Twitch: http://www.twitch.tv/msigamingAMEU


Revolutionizing PC gaming with MSI Z170 GAMING motherboards
MSI enters the next level of gaming with all new MSI Z170 GAMING motherboards available in three series; Enthusiast GAMING, Performance GAMING and Arsenal GAMING. Whether playing games competitively, occasionally or casually, there is a tailored MSI GAMING motherboard to serve the most demanding gamers.
Master the game with Enthusiast GAMING motherboards, the best-in-class GAMING motherboards for skilled, competitive gamers. Game in Style with Performance GAMING motherboards with customizable design through unique RGB LEDs and blazing fast performance. Or choose the Arsenal GAMING motherboards for endless Gaming fun, whether online or offline. Choose your destiny.
For more information, please go to:
http://gaming.msi.com/event/gamescom
MSI shows off its Latest and Greatest at Gamescom 2015 to satisfy all your gaming needs
Experience crazy-fast gaming laptops in MSI booth. Being the first to add the latest 5th generation Intel® Core™ Broadwell-H processors to its gaming laptops. Compared to previous Haswell processors, the CPU performance of Intel® Core™ i7 5950HQ is 20% faster in 3D gaming entertainment, up to 10% faster in mathematics calculations, almost 20% faster in CAD/CAM calculation and up to 20% improvements in video editing/encoding.
Aimed at creating an even easier and more intuitive user experience, SplitmediaLabs introduces XSplit Gamecaster 2.5, a brand new update of new features and optimizations for the live streaming and recording application. Thanks to DDD group, integration of TriDef® SmartCam™ software into the XSplit products is now possible allowing for revolutionary background removal and green screen. Moreover, this new update which has been made available to coincide with gamescom Cologne, is part of a much wider version update across all XSplit products. This includes SplitmediaLabs flagship application XSplit Broadcaster, which also features similar integrations as well as a redesigned user interface, combined with application specific optimizations and improvements.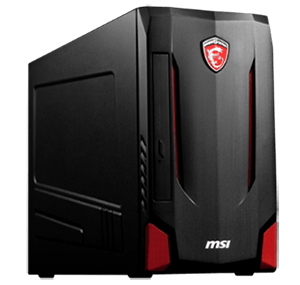 GT72 gaming laptop embraces NVIDIA® G-SYNC, and futuristic Tobii eye-tracking to come
MSI showcases its highly-rated gaming laptops in the booth: GT80 boasts the powerful and upgrade-friendly gaming laptop, GE72 series incorporates A-Volute's Nahimic sound tech, and GT72 series includes NVIDIA® G-SYNC™ and Tobii Eye Control tech. The good news is that mass production of GT72 with Tobii's futuristic tech will be scheduled to begin in Q1 2016. Play games like nothing experienced before, all in MSI GT72 gaming laptops.
The sturdy and powerful mini gaming PC: Nightblade MI:
MSI displays the recently launched Nightblade MI, the sibling of the successful Nightblade series. The bookshelf-sized gaming PCs houses the Intel® Core™ i7 CPU and a full size MSI GTX 960 graphics card to offer a stunning visual experience. Along with exclusive features such as the Silent Storm Cooling technology and the prestigious Nahimic Audio Enhancer, the Nightblade MI embodies what every gamer craves for: victory.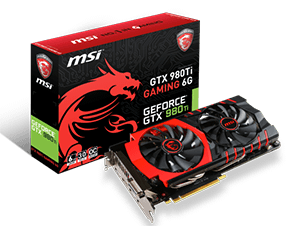 Unmatched cooling and acoustic performance: GTX980 Ti GAMING 6G graphics card
MSI's successful GAMING graphics cards line are on display in full splendor. Spearheaded by the MSI GTX 980Ti GAMING 6G, which carries 6GB of GDDR5 and the renowned Twin Frozr V thermal design which has won hundreds of awards worldwide. MSI's Twin Frozr V GAMING cards boast a premium LED illuminated MSI GAMING Dragon, which can be controlled by the latest version of the MSI Gaming App. As a finishing touch, MSI has recently launched a premium GAMING SLI bridge which perfectly matches the MSI GAMING theme and features a controllable LED light of its own.
MSI's presence at Gamescom 2015
Date: August 5 to 9, 2015 (Open to everyone: Aug. 6 to 9)
Venue: Koelnmesse (Cologne Trade Fair or Cologne Exhibition Centre), Cologne, Germany
Entertainment area: Hall 8.1, Booth A051 (For all visitors)
Business area: Hall 2.1, Booth D015 (For trade visitors)
And also available at booth of
Square Enix: Hall 9, Booth B-031/B-041,
Ubisoft: Hall 6.1, Booth B020,
AZUBU.TV: HALL 8, Booth A021
MSI Masters Gaming Arena 2015 Grand Finals just around the corner, over US$200,000 in prize money up for grabs
After two intense months of head-to-head matchups, the long-awaited MSI MGA 2015 qualifier has now concluded 16 StarCraft II® players and 8 Heroes of the Storm™ teams from all over the world. The sqads will head to Seattle to compete for a total prize pool of US$200,000 in the Grand Finals to conclude in August 28th to 31th at PAX Prime 2015.
More details will be announced on the event website. MSI reserves the right to make changes.
MSI MGA 2015:
http://gaming.msi.com/mga
29 years of MSI innovation
MSI is turning 29 this year and is celebrating its anniversary with a variety of exciting events.
As a leading brand in gaming industry, MSI was founded 29 years ago. For the past decades, MSI has achieved a global footprint with sales in over 120 countries and has been recognized with over 10,000 awards from 350 global media. At the core of MSI's innovation remains an unwavering commitment to provide Top Player with Top Choice products. Apart from its partnership with 12 pro-gaming teams around the world, MSI is also an active participant in international gaming tournaments and the host of MSI Masters Gaming Arena (MGA), a world-renowned gaming event. Unanimously acclaimed by gaming enthusiasts and eSports players around the world, MSI is proudly the world's top gaming brand!
Starting in July and running through the coming months, all kinds of celebration events are providing worldwide MSI fans with great opportunities to win awesome prizes and lots of fun in the process. Join us in celebrating the next great era of MSI!
MSI GAMING Products:
http://gaming.msi.com
MSI MGA 2015:
http://gaming.msi.com/mga
MSI Facebook:
https://www.facebook.com/MSIHQFANCLUB
MSI Twitter:
https://twitter.com/msitweets
MSI Twitch:
http://www.twitch.tv/msigamingAMEU
MSI Twitch:
http://www.twitch.tv/msigamingASIA