We have to say that we're quite impressed with the PT880 chipset from VIA- we really weren't expect it to perform this good, but it sure did pass our expectations. And the icing on the cake is the price. MSI has built a pretty good board but would have liked to see if more features rich.
Layout
The PT880 is very well laid out with almost everything in its place and with ample space around it.
Hardware Features
The PT880 chipset supports all the latest technologies like AGP 8X, USB 2.0, Serial-ATA and a dual channel memory interface. On top of that MSI adds a Firewire and Gigabit networking controller from VIA.
BIOS and Overclocking
The BIOS is great for people who love to play with voltage as it offers you the option of tinkering everything from the CPU to the Southbridge.
Performance
We must say that we were very impressed by the performance of the PT880 chipset- its definitely one of the two highlights of this board. VIA has built a very good memory controller and it shows in benchmarks.
Stability
We really had no problems with stability or compatibility of this board. It was up and running for almost two days at stock speed without a single crash. We tested different memory modules and VGA cards and the board handled them just fine.

Packaging / Price
The price of this board is the second highlight. We feel that you're really getting a top performing board at a very good price. VIA's done a smart thing by keeping the chipset price low.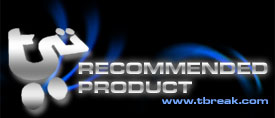 Source from the TBREAK.com
(http://www.tbreak.com/reviews/article.php?
cat=mobos&id=249&pagenumber=1)