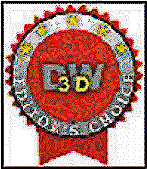 Providing high quality products and excellent customer service has always been MSI™'s foremost goal. Based on the VIA® Apollo KT266 chipset, the newest K7T266 Pro-R motherboard from MSI™ provides the highest performance and the most scalable chipset solution for the latest AMD Athlon™ and Duron™ processors. With the capabilities to support the latest high-speed PC 1600/2100 DDR SDRAM and 4x AGP, the K7T266 Pro-R offers unprecedented advantages in graphics performance and I/O transfers. MSI™ always has products of the highest quality and the K7T266 Pro-R is no exception. The MSI™ K7T266 Pro-R has recently received "MSI™ still has a winner" comment from DW3D.com of USA.
MSI™'s K7T266 Pro-R motherboard is fully capable of delivering the high frequency and excellent performance of the AMD® processors. Through its advanced V-Link memory controller architecture, the VIA® Apollo KT266 chipset supports the latest high-speed DDR200/266 SDRAM at a peak bandwidth of 2.1GB per second.
These advanced memory technologies provide the bandwidth and performance necessary for even the most demanding Internet and 3D graphics applications at a minimal cost premium over PC133 SDRAM.
MSI™'s K7T266 Pro-R motherboard supports Ultra DMA33/66/100 standard, enhancing the overall system performance. The K7T266 Pro-R has a total of three DDR slots, and supports up to 3.0GB DDR SDRAM.
By using one USB cable and the software included with the K7T266 Pro-R, users can easily conduct data transfer, Internet access, peripheral sharing, and on-line gaming. One-Touch-Install is another feature exclusively from MSI™. This unique feature makes installing all the drivers for
MSI™'s motherboards, VGA cards, and PC2PC function extremely easy-- just one touch. In terms of expansion slots, the K7T266 Pro-R's 5/1/1(PCI/AGP/CNR) expansion slot design should be enough for most users. Look for overclocking support™ With the help of the BIOS setup, users can tweak the FSB speeds and the CPU core voltage from within the BIOS. If you plan to upgrade your computer to a DDR system, the MSI? K7T266 Pro-R is your best choice for motherboard.

Would you like to learn more about our MSI™ K7T266 Pro-R? Please visit our website at http:// Source: www.dw3d.com (USA), May, 2001 /.