News
Method Gaming Joins the MSI Dragon Army
Latest Update: Fri, 24 Aug 2018
[Taipei, Taiwan] MSI Gaming has teamed up with Method as the premiere gaming hardware partner.
MSI is on the top of the gaming hardware industry, as the worlds leading brand known for their high-end performance gaming rigs, which has earned high praise from gamers around the world. "MSI has been consistently improving to create a new page within the gaming indusrty. As the community has grown and matured, MSI has always listened to the feedback from casual players, hardcore enthusiasts, and professional gaming teams to be able to ensure only the finest qualities and features make it into our gaming line-ups. The joint partnership between MSI and Method shows our original intention of MSI, which is pulling out all the stops to develop the gaming space and contributing to the success of eSports and gaming as a whole" said Sam Chern, MSI Global Marketing VP.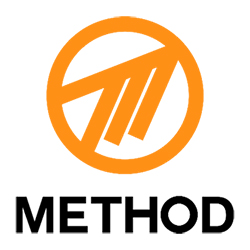 "We are happy to announce our partnership with premier gaming products company MSI. MSI has firmly established itself as one of the leading supporters of the esports industry, dedicating countless hours and resources to the community to better support the world's best gamers and integrate their knowledge into MSI products, to give them that vaunted edge. It's their determination to surpass their past achievements that makes them such a great fit within the esports and gaming communities, as they share so much of gamers' DNA in the way they approach their products; it's no surprise that their innovation is gamer-driven," said Method.
It makes perfect sense that within MSI, Method has found a partner that will facilitate and support our player's talents with their top of the line hardware, not only in our legendary World of Warcraft guild but for the other games and the many teams we are fielding. Method's MDI and Arena World Championship teams, PUBG, Fortnite, Rocket League and FGC players will rely on MSI's gaming desktops, laptops, and monitors to help them stay on top as they compete and travel in many tournaments and events all over the world.









Turn the spotlight on MSI x World of Warcraft Event
It is time to reveal your faith to the Horde? or the Alliance?
To celebrate the launch of Blizzard Entertainment's World of Warcraft®: Battle For Azeroth™, MSI is giving away full games (digital standard) with purchases of select MSI desktops or monitors starts from 8/24.
For more information about MSI Event please visit:
https://us.msi.com/Promotion/pledge-your-allegiance