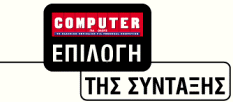 Aiming at product innovations, both 815E Pro and K7T Master from MSI™ build up their worldwide fames for best choices on easy installation, high stability, multiple built-in functions, multi-functions and human design. Both models recently received the 'Editor's Choice' honor from the Computer for ALL, Greece. The honor reveals the worldwide recognition and assurance of MSI™'s R&D and product innovation abilities
815E Pro from MSI™ is the first motherboard on the market built on Intel® 815E chipset. The overall design is very special: CNR slot, Smart D-LED™, and ATA100 support. Based on the ATA architecture, 815E Pro has six PCI slots, four DIMM slots and integrated AC'97 Codec for accurate audio output. It is an ideal motherboard in both efficiency and performance.
As a jumper-free motherboard, 815E Pro enables direct CUP clock and DIMM voltage adjustments from the BIOS. The Fuzzy Logic™2 in the BIOS provides multiple external frequency options. The fine-tuning at 1MHz between 66-166MHz even enables users to make the best efficiency and stability adjustment. Editors of Computer for ALL, Greece gives the almost perfect 99 points for its excellent performance of at a very good bargain.
To satisfy the needs of consumers, the outstanding MSI™'s R&D team introduces the new K7T Master motherboard built on VIA® KT133 chipset. ATA architecture, supports Socket A AMD Duron™ or Athlon™ processors up to 1GHz, K7T Master has one AGP 4X slot, one CNR slot, six PCI slots to enhance the expandability of motherboard, and four DIMM slots to support up to 1.5GB memory.
Besides Fuzzy Logic™2 and Live BIOS™, K7T Master enables direct CPU control from the BIOS, users may monitor system operation under Windows® environment for automatic overclocking. The BIOS encompasses all overclocking tools and functions of KT133 chipset, and K7T Master is a total solution for Socket A. The Ultra 160 SCSI support even boosts the data access speed of the motherboard to enhance the overall efficiency of the computer. Editors of Computer for ALL, Greece gives it 95 points.