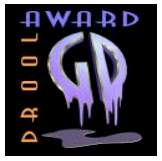 Providing high quality products and excellent customer service has always been MSI™'s foremost goal. MSI™ products consistently win honors in reviews and recommendations in the computer media throughout the world. Based on the Intel® 850 chipset, the MSI™ 850 Pro has recently received high recognitions from both motherboards.org and Gamers Depot.com of USA. It has thus become one of the most popular Intel Pentium® 4 motherboards on the market.

MSI™'s 850 Pro motherboard is fully capable of delivering the high frequency and excellent performance of the Pentium® 4 processor. The 850 Pro applies the newest Socket 423 specification from Intel®. The new Socket 423 architecture is developed by IntelR to further enhance functions and features on top of the previous Socket 370 architecture. Based on Intel®'s QDR (Quad Data Rate) technology, the data transfer rate between the chipset and the processor can reach as high as 3.2GB/sec, avoiding data congestion in the processor, and accelerating the data communication between subsystems. The chipset and the memory bus apply Dual Channel technology, increasing data transfer rate to 3.2GB/sec as well, boosting the data processing speed!
MSI™ always has products of the highest quality and the 850 Pro is no exception. The following comments from Gamers Depot.com and motherboards.org will give you a better idea why the editors love our 850 Pro.
Editors from Gamers Depot.com wrote, "The 850 Pro did prove to be rather stable no matter how much we loaded it up with peripheral cards like Network cards and SCSI controllers. This is something that most other MSI™ boards we've tested in the past have proven to perform very well with."

Editors from motherboards.org. wrote, "There is nothing not to like about the 850 Pro. It is solid, reliable, and available. And that is an important aspect right now in purchasing a motherboard for your new P4 CPU. If you have got to have it now, why not get the best there is at the moment? And that is the 850 Pro from MSI™. It is a very nice motherboard. They did a good job with this board, and I say thumbs up to you, MSI™! Keep up the good work!"

The Pentium® 4 processor is an entirely new architecture design. MSI™'s 850 Pro motherboard is capable of fully delivering the high frequency and performance of the Pentium® 4 processor. The 850 Pro supports Rambus memory technology, and an ICH2 south bridge chip is applied to support Ultra DMA33/66/100, enhancing the overall system performance. The ICH2 chip also integrates networking controller, enabling users to enjoy the benefits of the networking environment without installing additional cards.
If you plan to upgrade your computer to a Pentium® 4 system, the MSI™ 850 Pro is your best choice for motherboard.

Would you like to learn more about our MSI™ 850 Pro? Please visit our website at