[Taipei, Taiwan] The world's top gaming brand, MSI had a presence at Gamescom 2017 that was nothing short of amazing. Thousands of gamers from across the world flooded MSI's dazzling booth to experience the latest and greatest in gaming. "MSI keeps pushing the limits of PC gaming with the latest technology. At Gamescom, we are proud to see how gamers embrace our new innovations with excitement," said Sam Chern, MSI Global Marketing Director. MSI's exclusive gaming innovations drew tons of visitors who couldn't wait to get their hands on the beastly GAMING laptops, desktops, graphics cards, motherboards and peripherals. Outstanding gaming hardware aside, MSI showcased its Mystic Light Party and Smart Sync gaming software, aiming to boost team momentum through synchronized light effects and keep all teammates united and well informed with the latest team updates. As for fun and thrills, what MSI offered was more than exciting and mind-blowing: raffles, spectacular shows and livestreams, 5on5 matches on the League of Legends stage, VR roller coaster simulator and more.
Tons of Visitors and Loads of Gaming Fun
MSI's booth was jam-packed with visitors who were eager to lay their hands on the hottest gaming machines and try out the exciting games.
A Thrill Ride with VR Roller Coaster
With MSI VR roller coaster simulator, visitors got to experience the real life sensation of a 3D roller coaster.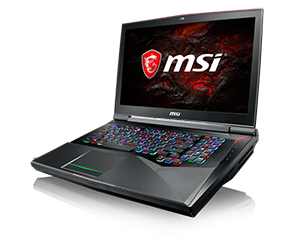 MSI GT75VR Gaming Laptop with New Rapid Mechanical Switch & Per-Key RGB Gaming Keyboard
The power-packed muscle machine GT75VR features the SteelSeries Rapid Mechanical Switch with customizable Per-Key RGB illumination gaming keyboard and a diamond-shaped palm rest. It also sports amazing features like MSI True Color Technology 2.0, Nahimic VR, MSI unique 120Hz Display of HDR color and HDR video editing, and Cooler Boost Titan.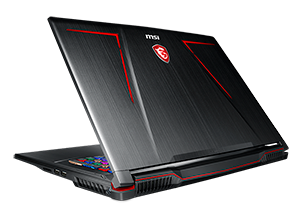 MSI GS63/73VR: World's Slimmest Gaming NB with 120Hz/3ms Display
The lightest 15" MSI GS63/73VR gaming laptops pack GeForce® GTX 1070 graphics and world's fastest 120Hz/3ms display with vivid HDR color range for brilliant gaming experience.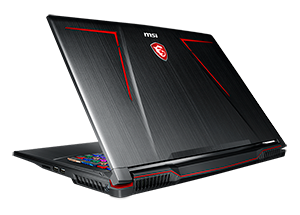 MSI GE63/73VR Raider: The Game Changer We've Long Been Waiting for
MSI GE63/73VR Raider gaming laptops integrate a basketful of features and gadget, including a RGB keyboard backlighting on a per-key basis, Cooler Boost 5, Dynaudio's Giant Speaker and Hi-Res Audio.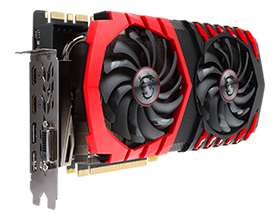 MSI GTX 1080 Ti GAMING X 11G Graphics Card
MSI GeForce GTX 1080 Ti GAMING X 11G features Pascal-powered graphics and MSI's exclusive TWIN FROZR VI Thermal Design to deliver cool and quiet gaming graphics with unprecedented performance and power efficiency. With a revolutionary Type C, the interface support is even more flexible.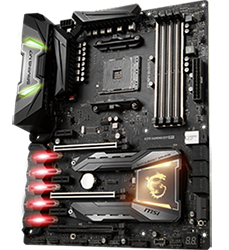 Master the Game with MSI X370 GAMING M7 Motherboard
Built upon Military Class 6 components, the X370 GAMING M7 doesn't just deliver extreme performance, it also stands for outstanding reliability in the toughest conditions. Thanks to an enhanced 13-phase power design, the inclusion of a dedicated clock gen, DDR4 BOOST and Game Boost, it allows for the best overclocking and stability at higher CPU and memory speeds. By adopting the latest fast storage standards, such as U.2, Twin Turbo M.2 with patented M.2 shield, lightning fast USB 3.1 gen2 and front USB type C, this motherboard allows you to maximize the speed of any data transfer operation. In addition, Mystic Light RGB is available for those looking to customize their gaming rig to any color scheme.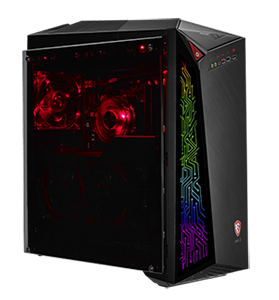 Gaming Never Stops with MSI Infinite Series Gaming Desktops
Inspired by gamers who have a never-ending desire to game and want infinite possibilities to play the way they want, the MSI Infinite A promises the best gaming performance with the award winning MSI GAMING graphics card and the latest Intel® Core™ processor. It allows users to upgrade the system with ease, expand their storage and be ready for future games. Coupled with MSI's exclusive Silent Storm Cooling 3 thermal design, Infinite A's cooling efficiency is unmatched, making it as quiet as an assassin.
MSI Vortex G25 Gaming Desktop and Optix Gaming Display
MSI's powerful Vortex gaming desktop and 27-inch 1080p curvy Optix gaming display are awesome hardware to run any games smoothly.
5on5 Matches Duked Out on the LoL Stage
Attendees had lots of fun on MSI's stage with League of Legends face-offs for loads of stuff to win.
MSI GAMING:
https://www.msi.com/
MSI Facebook:
https://www.facebook.com/MSIHQFANCLUB
MSI Twitter:
https://twitter.com/msitweets
MSI YouTube:
https://www.youtube.com/user/MSIGamingGlobal
MSI Instagram :
https://www.instagram.com/msi_global/