News
VIRTUAL WORLD FOR REAL GAMES
Latest Update: Mon, 22 Feb 2016
BEST VR EXPERIENCE WITH MSI GAMING NOTEBOOKS
MSI Gaming Notebooks are fully equipped with high-level stuffing for Virtual Reality experience. Combined with NVIDIA GeForce GTX 980 graphics card, they support the greatest immersion with smooth running and minimum latency. The machines provide the users with the most mind-blowing experience ever. Optimized for Vive and equipped best-in-class hardware and stylish exterior, MSI Gaming Notebooks are the best platform. The time has come. Welcome to the VIRTUAL world for REAL gamers.
See more VR experience on
MSI Gaming Notebooks Forum
.
VR READY MODELS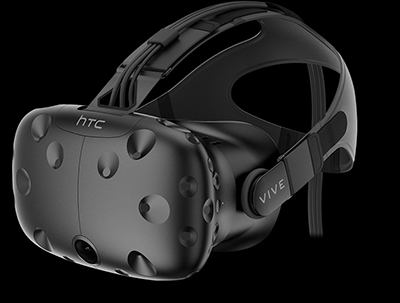 EXPERIENCE VIVE REALITY
Vive is a first-of-its kind virtual reality system developed in partnership by HTC and Valve. Designed from the ground up for room-scale VR, Vive allows true-to-life interactions and immersive experiences thanks to stunning graphics, HD haptic feedback, 360˚ absolute motion tracking, a front-facing camera and notifications from your phone in VR.

1) A PC game rendering at 1920×1080 at 30fps on a single screen compared to a VR headset rendering at 1680×1512 at 90fps on each of two screens
http://blogs.nvidia.com/blog/2015/11/09/gameworks-vr-unreal-engine-4-ue4/
© 2015 NVIDIA Corporation. All rights reserved. NVIDIA, the NVIDIA logo, and GeForce are trademarks and/or registered trademarks of NVIDIA Corporation in the U.S. and other countries. Other company and product names may be trademarks of the respective companies with which they are associated.